*DON'T BE AFRAID – FACE THE BRUTAL FACTS – READ LBN:
 84% of daily LBN readers in all 50 of the United States and 26 foreign countries find LBN "fearlessly independent" and "unbiased". Do you? Do you?
*HANGUP – Pentagon Bans Sale of Chinese Phones on U.S. Military Bases:
The Pentagon is moving to stop the sale of Chinese-made phones from Huawei Technologies Co. and ZTE Corp. in and near U.S. military base stores for "potential security threats" they say the devices could pose. The Wall Street Journalreports officials have said the Chinese government "could order Chinese manufacturers to hack into products they make to spy or disable communications," although Huawei and ZTE have said they would never let that occur. A source told the Journal that the Pentagon is specifically concerned about Beijing tracking U.S. troop whereabouts with the phones. Huawei is the third largest mobile-phone maker in the world, behind Appleand Samsung. ZTE is the fourth largest seller of phones in the U.S. market. The retail stores affected would be in and around military bases, as well as ones overseas that "cater to American soldiers and sailors."

*Facebook Brings in Adviser for Anti-Conservative Bias:
Facebook is bringing in an outside adviser to help it avoid potential bias against conservative voices. Axios reports that a conservative bias adviser will be brought in, alongside an auditor to examine the social-media company's effect on underrepresented communities and communities of color. The move is the latest attempt by Facebook to fight back against claims—pushed during Mark Zuckerberg's testimony to Congress—that it censors conservative voices while promoting liberal ones. The company has also been damaged by reports that it allows advertisers to exclude users by race. The conservative-bias advising group will be led by former Arizona Republican Sen. Jon Kyl, along with his team at Covington & Burling, a Washington, D.C. law firm. The civil-rights audit will be guided by Laura Murphy, director of the ACLU's Washington Legislative Office.

*United Airlines Bans Dozens of Pet Breeds From Cargo Hold:
United Airlines will no longer allow certain breeds of pets to travel in the cargo hold on its flights, according to the Los Angeles Times. Starting June 18, the airline will ban certain breeds—including Boston Terriers, boxers, pugs and Pekingnese dogs—"out of concern for higher adverse health risks," the airline said. Studies have shown dogs with short noses are "more likely to have health problems while being transported on planes," the Times reported. Persian and Himalayan cats will also be banned from the cargo hold. The airline said small pets will still be allowed in the cabin as long as its carrier fits under the seat. In addition, United will not transport pets to Las Vegas, Palm Springs, Phoenix, and Tucson in the summer months "because of the extreme heat in those destinations during summer months." This comes after a 10-month French bulldog died on a United Airlines flight after a flight attendant ordered the pet's owner to put the dog in the overhead-luggage compartment.

*LBN-INVESTIGATES: Al-Qaeda initially considered targeting nuclear power plants on 9/11 but decided against it, fearing things could "get out of control."

*South Korea: U.S. Troops Will Stay Despite North Korea Peace Deal:
South Korea has insisted that U.S. troops will stay in the country despite the rapid cooling of tensions between South and North Korea. During last week's historic meeting between North Korean leader Kim Jong Un and South Korean President Moon Jae-in, the two agreed to sign an agreement this year to bring an official end to six decades of hostility between their countries. Around 29,000 U.S. troops are stationed in the South under a security pact reached at the end of the Korean War in 1953 and the North has previously made American withdrawal a condition for giving up nuclear weapons. But a South Korean government spokesman has now said the troops have "nothing to do with signing peace treaties." Kim Eui-kyeom, speaking for President Moon, said: "U.S. troops stationed in South Korea are an issue regarding the alliance between South Korea and the United States."

*MYSTERIOUS – Biotech CEO Known for Testing Drugs on Himself Found Dead in Flotation Tank:
A biotech CEO known for once injecting himself with an untested herpes medication in front of a live audience has been found dead in a Washington, D.C., spa room, police saidTuesday. Aaron Traywick, the CEO of Ascendance Biomedical, was reportedly found dead Sunday in a flotation therapy tank. An investigation has been opened into his death but police have said there is no evidence at this point to suggest foul play. Traywick's colleagues told Vice on Tuesdaythat he'd fallen off the grid in recent weeks over disagreements about the biotech company's future. "We all lost touch with him. It was radio silence," researcher Andreas Stuermer was quoted as saying.

*LBN-INVESTIGATES: Ole Kirk Christiansen (1891-1958) created the LEGO Group in 1932 as a way to use old wood from his failed carpentry business. He patented the now famous interlocking LEGO blocks in 1949.

*46% Favor Government Guaranteed Jobs for All:
Senator Bernie Sanders is looking ahead to the 2020 presidential election with a proposed federal government program that guarantees all Americans a job with health insurance. Nearly half of voters like the idea.

*THINK FREELY – READ LBN: Now you can invite  your friends, family, and associates (if they've got the guts) by telling them to go to www.LBNElert.com
*Iowa House Votes to Ban Nearly All Abortions:
The Iowa House of Representatives approved a measure lateTuesday night banning nearly all abortions in the state. Senate File 359—which bans most abortions after a fetal heartbeat is detected—was approved on a 51-46 vote. To win support, the House's strongest anti-abortion Republicans made concessions that allowed exceptions for some victims of rape or incest. "There were [originally] so many restrictions on the mother's decision. It troubled me because it was just too restrictive," said Rep. Dave Heaton. "And now we've loosened it up [creating exceptions for] incest, rape, the life of the mother, fetal anomaly. It's enough for me to get on board." Democrats said the new exemptions do little to moderate the measure they called "frightening," "unconstitutional," and "extreme."

*LBN-SEE IT:…Dr. Harold Bornstein, a longtime personal physician to President Trump, said he was cut out of Mr. Trump's orbit early last year after telling the news media that Mr. Trump took a drug to promote hair growth.
*Nine out of 10 people breathing polluted air: 
More than 90 percent of the global population is breathing in high levels of pollutants, the World Health Organization said Wednesday, blaming poor air quality for some seven million deaths annually. Fresh data from the UN health body showed that every corner of the globe is dealing with air pollution, although the problem is far worse in poorer countries. "Air pollution threatens us all, but the poorest and most marginalised people bear the brunt of the burden," WHO chiefTedros Adhanom Ghebreyesus said in a statement.

*LBN-INVESTIGATES: CNN has exhibited a fetish for theStormy Daniels story, particularly for her Trump-smacking lawyer, Michael Avenatti. In less than two months (from March 7 to April 30), Avenatti has been a guest on CNN a total of 59 times – an average of more than once per day.

*LBN-HEALTH WATCH:   ***Farewell, carefree days of summer. The number of people getting diseases transmitted by mosquito, tick and flea bites has more than tripled in the United States in recent years, federal health officials reported on Tuesday. Since 2004, at least nine such diseases have been discovered or newly introduced here. The Centers for Disease Control and Prevention did not suggest that Americans drop plans for softball games or hammock snoozes. But officials emphasized that it's increasingly important for everyone — especially children — to be protected from outdoor pests with bug repellent. New tickborne diseases like Heartland virus are showing up in the continental United States, even as cases ofLyme disease and other established infections are growing. On island territories like Puerto Rico, the threat is mosquitoes carrying viruses like dengue and Zika.

*LBN-MUSIC INSIDER:   ***Those who fear the death of rock & roll won't be happy to hear that Gibson Brands Inc, the maker of some of America's most epochal electric and acoustic guitars, has filed for bankruptcy.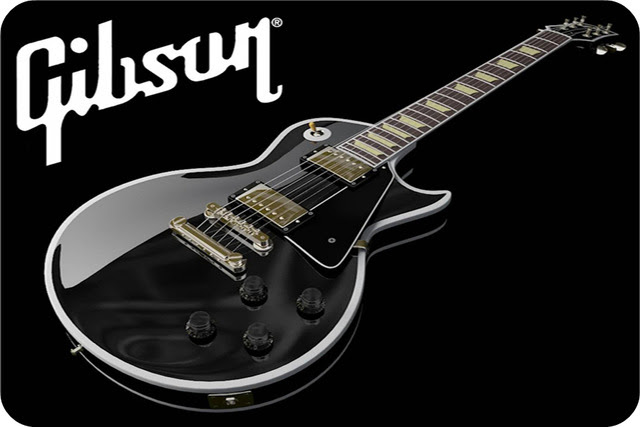 *L.A. euthanized a homeless man's 18 pet pigeons. He can sue the city, court rules:
Federal judges in California ruled Tuesday that a homeless man's constitutional rights may have been violated when Los Angeles euthanized 18 of his pet pigeons. That gives the homeless man, Martino Recchia, another shot at suing the city for euthanizing his birds, after a lower court ruled in the city's favor. The three-judge panel of the U.S. 9th Circuit Court of Appeals said Tuesday that it's an open question whether or not Recchia's Fourth Amendment rights under the U.S. Constitution were violated when Los Angeles took his eight outwardly healthy birds without a warrant. The Fourth Amendment prohibits unreasonable search and seizure.

*LBN-SITE OF THE DAY: 
Thefamouspeople.com: Famous People Born Today
This website presents life history and biography of world famous people in various spheres of life.

*LBN-COMMENTARY by Thomas L. Friedman: With the arrival in Beijing this week of America's top trade negotiators, you might think that the U.S. and China are about to enter high-level talks to avoid a trade war and that this is a story for the business pages. Think again. This is one for the history books. Five days of meetings in Beijing with Chinese, U.S. and European government officials and business leaders made it crystal clear to me that what's going on right now is nothing less than a struggle to redefine the rules governing the economic and power relations of the world's oldest and newest superpowers — America and China. This is not a trade tiff. "This is a defining moment for U.S.-China relations," said Ruan Zongze, executive vice president of the Chinese Foreign Ministry's research institute. "This is about a lot more than trade and tariffs. This is about the future." In one corner stand President Trump and his team of China trade hard-liners, whose instinct is basically right: This is a fight worth having now, before it is too late, before China gets too big.

*LBN-VIDEO LINK: NYC Man-On-The-Street Interviews–1979 — https://youtu.be/UiMus1FJb9w

*LBN-COMMENTARY by Barack Obama: In this new, hyper competitive age, none of us, none of us can afford to be complacent.

*LBN-COMMENTARY by Dennis Prager: The dominant force in America and many other Western countries today is fear of the left. This is a result of the fact that the most dynamic religion of the past 100 years has been neither Christianity norIslam. It has been leftism. Whoever does not recognize this does not understand the contemporary world. Leftism — in its incarnations, such as Marxism, communism and socialism; expressed through egalitarianism, environmentalism and feminism; in its denigration of capitalism and Western civilization, especially America and Israel; in its supplanting of Christianity and Judaism; through its influence on Christianity and Judaism; in its celebration of race; and in its replacing of reason with romanticism — has almost completely taken over the news and entertainment media and institutions of education. There is a largely (though not entirely) nonviolent reign of ideological terror in America. In almost every area of life, people fear antagonizing the left.

*LBN-COMMENTARY by Steve Revel (Author): State lawmakers have introduced legislation that would allow all California residents, regardless of immigration status, to serve on state boards and commissions. Is it any wonder California is the laughing stock of the nation? BTW, this kind of California leftist insanity is ultimately good news politically for Donald Trump.

*LBN-VIDEO LINK: The best of "Without Notes" – TV revealing interview show — Award-winning AP Special Correspondent Linda Deutsch discusses the beginning of her career and her experience covering the civil rights march andMLK's "I have a dream" speech. https://youtu.be/0kFbZ8oafr0

*LBN-COMMENTARY by Bret Stephens: "The sanctions lifting will only occur as Iran takes the steps agreed, including addressing possible military dimensions." That was State Department spokesman John Kirby in June 2015, speaking just as negotiations for the Iran nuclear deal were wrapping up. But Tehran did not "take the steps agreed." The deal was founded on a lie. Two lies, actually. The first was Iran's declaration to the International Atomic Energy Agency, prior to the implementation of the deal, of the full extent of its past nuclear work. This was essential, both as a test of Tehran's sincerity and as a benchmark for understanding just how close it was to being able to assemble and deliver a nuclear warhead. The second lie was the Obama administration's promise that it was serious about getting answers from Tehran. In a moment of candor, then-Secretary of State John Kerry admitted "we are not fixated on Iran specifically accounting for what they did at one point in time or another" — but then he promised Congress that Iran would provide the accounting.

*LBN-A DIFFERENT VIEW:….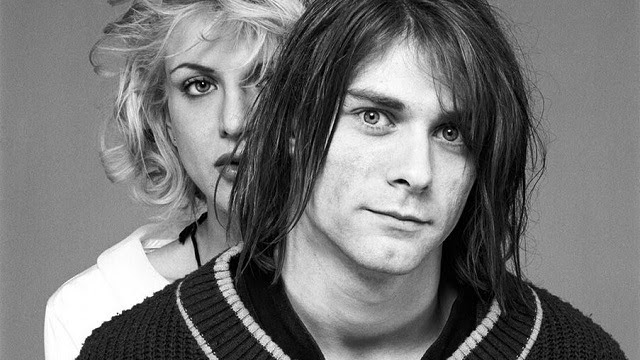 *LBN-OVERHEARD:   ***Katie Couric thinks some of the reports about her former colleague Matt Lauer aren't entirely true, but also that the scope of the sexual harassment allegations against him may extend beyond what the public currently knows. "It's been a very painful time for a lot of people who worked with Matt, knew him, really care about him, and who never witnessed or experienced any of this behavior that is now obviously being talked about," Couric, 61, told Wendy Williams Tuesday. "I don't know the full extent of all these things that happened. I can only talk about my personal experience and I was always treated respectfully and appropriately."   ***Shannen Doherty, who was diagnosed with breast cancer in 2015, will soon undergo surgery. "My doctor had me bank some blood for my upcoming surgery," the actress, 47, captioned a photo on Instagram Tuesday. "To say I'm moved by the generosity of people is an understatement," she wrote. "I'm vowing that as long as I'm cleared in the future, I will start donating [blood]. Thank you to those selfless humans that donate."   ***In her new autobiography, Perfect is Boring, supermodel and businesswoman Tyra Banks first reveals that she had a nose job at age 19. Photos in the book confirm the major improvement. Informed sources have now revealed that Tyra's surgeon was Beverly Hills nose job specialist Robert Kotler, MD.

LBN E-Lert Edited By Renee Preston