*White House Brushes Aside North Korea's Threats to Cancel Summit With Trump:
The White House brushed aside threats by North Korea on Wednesday to cancel an upcoming summit meeting between President Trump and the North's leader, Kim Jong-un, saying it was still "hopeful" the meeting will happen — but that Mr. Trump would be fine if it did not. "The president is ready if the meeting takes place," Sarah Huckabee Sanders, the White House press secretary, told Fox News on Wednesday. "And if it doesn't, we will continue the maximum pressure campaign that has been ongoing." White House officials said they were taking North Korea's latest warnings in stride, in part because Mr. Kim, not Mr. Trump, had sought the meeting. They said they expected the North to maneuver for tactical advantage in the run-up to the meeting, which is scheduled for June 12 in Singapore. In its warning on Wednesday, North Korea said Mr. Kim could withdraw from the meeting over Washington's demand that it unilaterally abandon its nuclear arsenal.
*Turkey urges Islamic world to unite against Israel, calls summit: 
Turkey has urged Islamic countries to review their ties with Israel after dozens of Palestinians were killed by Israeli fire on the Gaza border. Turkish Prime Minister Binali Yildirim told his ruling party in parliament that Ankara would call an extraordinary summit of the Organization of Islamic Cooperation (OIC). "Islamic countries should without fail review their relations with Israel," Premier Yildirim said, adding, "The Islamic world should move as one, with one voice, against this massacre." Yildirim said that Turkish President Recep Tayyip Erdogan, who currently holds the rotating chairmanship of the body, called the OIC summit on Friday.

*CIA Director Nominee Gina Haspel Clears Senate Intel Panel:
Gina Haspel, who has been closely scrutinized for weeks about her role in the CIA's post-9/11 "enhanced interrogation" program, cleared the Senate Intelligence Committee in a 10-5 vote Wednesday morning. Haspel won the vote of some Senate Intel Democrats, including Virginia's Mark Warner after she sent a letter Tuesday saying the agency should have never "undertaken" the torture program. Haspel oversaw a CIA black site prison in Thailand that used torture techniques on anal Qaeda detainee, and had a role in the destruction of recordings of the activities there.

*Armed Student Shot by Resource Officer at Illinois High School:
A high school student in Dixon, Illinois, brought a gun to school and "was shot by a school resource officer" Wednesday morning, according to WQAD. City Manager Danny Langloss told reporters that a dispute between the school resource officer and the student escalated into an exchange of fire at around 8:00 a.m.. The officer claims he was shot at and then returned fire, causing the student to suffer a "non-life-threatening" gunshot wound. The student was taken into custody and is receiving medical treatment. No other students or faculty members were injured. All schools in Dixon, Illinois, are on lockdown, but it is believed that the student acted alone.

*TOO REAL – 'Murphy Brown' Revival Will Take On 'Fox & Friends' vs. 'Morning Joe' Rivalry:
According to The New York Times, the CBS revival of 1990s sitcom Murphy Brown will echo the battle between cable-news morning gabfests Fox & Friends and Morning Joe. The show's titular character, famously played by Candice Bergen, will host a morning show titled Murphy in the Morning, and will compete with her son Avery's (played by Jake McDorman) talk show airing on a conservative network. According to the Times, CBS' entertainment president said it would be fair to compare the show's plot line to the battle between Fox News' and MSNBC's morning shows. In the original series, which aired from 1988 until 1998, Brown was the star of a fictional newsmagazine program called FYI. The revival will air in the 2018-19 television season.

*Outspoken Russian Playwright Found Dead:
A renowned Russian playwright who wrote a play about the death of anti-corruption lawyer Sergei Magnitsky has been found dead, according to a number of reports from Russia.Elena Gremina, 62, reportedly died just six weeks after the death of her husband, Mikhail Ugarov, who directed the play, which was called One Hour and Eighteen Minutes. The play revolved around the death of Magnitsky in a Moscow prison cell in 2009 after he exposed a coverup by state officials to embezzle an estimated $230m from the Russian treasury. Deputy theater director Viktoria Kholodova told the Russian news agency TASS: "I just found out, they say it's true .. It's another shock for us… It's all very unexpected now. On the first of April [died] Mikhail Ugarov, now here it is." Ugarov was reported to have "died suddenly" of a heart attack at the start of April this year. The lawyer who represents Magnitsky's family also experienced misfortune last year, when he reportedly fell out of a high window in March.

*Cheesecake Factory Apologizes, Fires Workers Who Taunted Man in MAGA Hat:
The Cheesecake Factory on Wednesday apologized for—and fired—the employees who allegedly harassed a customer wearing a "Make America Great Again" hat at one of its restaurants on Mother's Day. The 22-year-old man, Eugene Joseph, was at a Miami location when he said he was intimidated and threatened for wearing the hat. "Those two individuals are no longer employed with the company," according to a press release by the Cheesecake Factory. "No guest should ever feel unwelcome in one of our restaurants and we are very sorry."

*No-whites-allowed 'Day of Absence' lives on despite last year's uproar at Evergreen State College:
Students at the embattled Evergreen State College, which made national headlines last year after it hosted an event that asked white people not to come on campus for a "Day of Absence," have organized a new iteration of the controversial event despite administrators' efforts to shift gears. Students at the Olympia, Washington-based public school have organized a three-day "Day of Absence" observance that includes a mix of events on and off campus. Some gatherings are advertised as open to all skin colors and others ask that only POC, or People of Color, attend.

*LBN-INTEL FOR INFLUENCER: Now you can invite your friends, family, and associates (if they've got the guts) by telling them to go to www.LBNElert.com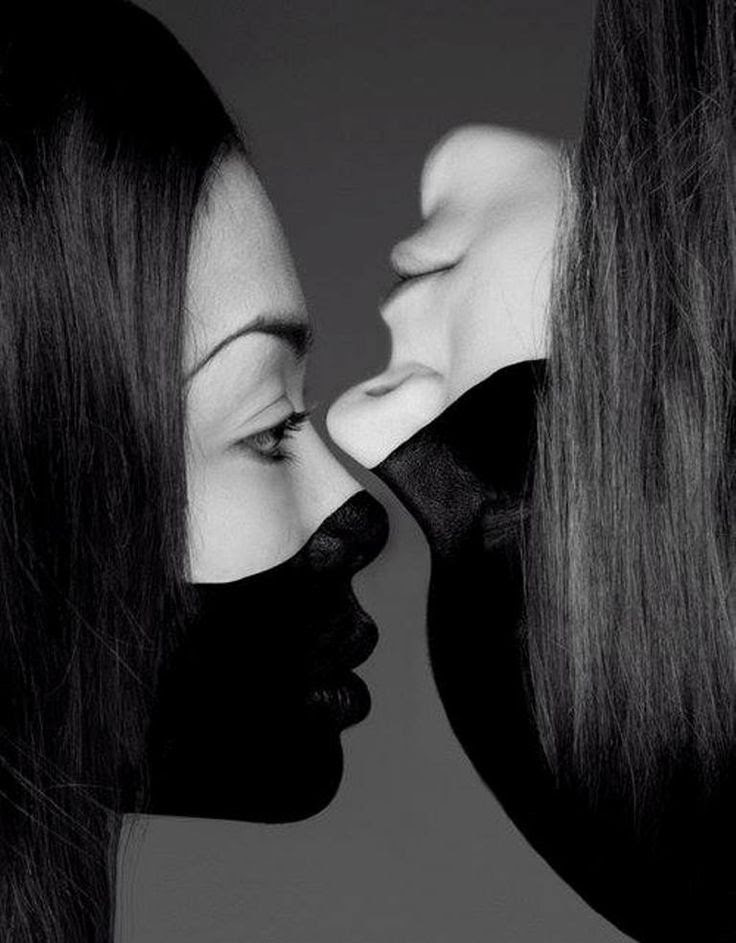 *LBN-INVESTIGATES: Sleep is a universal characteristic of complex living organisms and has been observed in insects, mollusks, fish, amphibians, birds, and mammals.

*LBN-BUSINESS WATCH:   ***Novartis's top lawyer is to retire from the company over payments made by the pharmaceutical giant to President Trump's personal lawyerMichael D. Cohen, the Swiss drug maker said on Wednesday. In a statement, Novartis said that Felix R. Ehrat, the group general counsel, would be replaced by Shannon Thyme Klinger, who is currently the company's top ethics officer, at the beginning of June. Mr. Ehrat was stepping down "in the context of discussions surrounding Novartis's former agreement withEssential Consultants, owned by Michael Cohen," the pharmaceutical company said.

*LBN-SEE IT:  Courtney Barnett has sharply altered her tactics to live up to the title of her third solo studio album.
*LBN-MUSIC INSIDER:   ***Rapper T.I., also known as Clifford Harris Jr., was arrested in Harris County, Georgia, early Wednesday morning and "charged with disorderly conduct and public drunkenness," according to WSB-TV. Harris Jr. was arrested around 4:00 a.m. outside of his gated community. The rapper didn't have his key, and the guard wouldn't let him inside. "Don't you know who I am?" the rapper asked the guard, according to police. Harris Jr. then called his friend, and they both continued to argue with the guard. TheHenry County Police Department was called, and both the rapper and his friend were arrested. His friend reportedly had a "warrant out for his arrest." Harris Jr. was released on bond.   ***The Washington State Court of Appeals has ruled that photographs from the scene of Nirvana frontman Kurt Cobain's death will not be released publicly. KING5-TV reports the court ruled Tuesday that the photographs are exempt from Washington state's Public Records Act and releasing the photos would "violate the Cobain family's due process rights under the 14th Amendment."
*LBN-R.I.P.:   ***Doug Ford, who honed his golfing skills on a public course in the Bronx and went on to win the P.G.A. Championship and the Masters as a leading tour player of the 1950s, died on Monday in Palm Beach Gardens, Fla. He was 95 and the oldest surviving Masters champion. The PGA Tour announced his death.

*LBN-SITE OF THE DAY: 
Just add your ingredients and Supercook instantly finds matching recipes from the most popular cooking websites!

*LBN-COMMENTARY by Daniel McDonald (scientific director,American Gut Project, University of California San Diego): Have you ever wondered what's going on in your poop? Perhaps not. But this is precisely what we think about every day at the American Gut Project, the world's largest microbiome citizen science effort, located at UC San Diego School of Medicine. And we don't just think about it. We develop new cutting-edge analytical methods—in the lab and on the computer—to analyze the DNA and molecules that microbes make while living in your gut. Anyone can send us their poop, and we'll tell them what's going on! But this probably still sounds pretty weird. Why would we want people to send us their waste? After all, normally you just flush it down the toilet. As it happens, the microbial ecology and molecular landscape of poop is incredibly complex, and we're just starting to discover which microbes are critical to your health and why. Microbes are responsible for breaking down the fiber in your diet, and they produce critical nutrients, including one called butyrate that feeds the cells lining your gut. In the past decade, we and other researchers around the world have uncovered the consequences of disrupting this community of microbes on the incidence of disease. Diseases linked to the gut microbiome now include obesity and Kwashiorkor (a severe form of malnutrition), liver disease, heart disease, and perhaps most surprisingly, even depression and Parkinson's disease. However, these studies focused on carefully selected individuals, which potentially excludes other kinds of microbes found in more diverse populations of people. And so we're actively seeking out as many different kinds of poop samples as we can, collecting the lifestyle and health details from each participant, so we can uncover unknown connections between microbes and health and disease.

*LBN-COMMENTARY by Thomas L. Friedman: My wife is building a language museum in Washington (I'm its vice chairman), so people often send her funny examples of word play, including a list of mixed-up idioms fromoxforddictionaries.com. Among my favorites: "Don't judge a book before it's hatched." "Every cloud has a silver spoon in its mouth." "It's not rocket surgery." "You can't teach a leopard new spots." And one that perfectly describes President Trump's approach to every one of Barack Obama's policies, including his nuclear deal with Iran: "We'll burn that bridge when we come to it."And that's my subject for today. Trump, by taking a hard line on Iran, drew some needed attention to Iran's bad behavior and created an opportunity to improve the nuclear deal. But to do so would have required Trump to admit that there was merit in the deal Obama had forged and to be content with limited, but valuable, fixes that our European allies likely would have embraced. Instead, Trump pushed for the max, torched the whole bridge, separating us from Germany, France and Britain, undermining the forces of moderation in Iran and requiring Trump to now manage — on his own — a complex, multidimensional confrontation with Tehran. Color me dubious that a president who has not been able to manage his confrontation with a stripper, or prevent leaks in his White House, can manage a multifront strategy for confronting Iran and North Korea and trade wars with China, Europe and Mexico.

*LBN-COMMENTARY by Jeff Beck (Legendry rock guitarist) I loved Motown. I loved the musicality and the sound. There were great songs with nuances on every record. And there was the inevitable sound of the drums and [bassist] James Jamerson, I couldn't ignore it. And I was trying to apply a little piece of the James Jamerson [sound] – that lovely fatback sound he had with the drums – to the group with [Jeff Beck drummer] Micky Waller. We had a little Motown feel going on, but it was harder edged. If you could get the Motown players slightly out of control, that was what I was after – the heavy blues influence, but with maybe a few more twists in the chord changes.

*LBN-COMMENTARY by Kurt Andersen (Mr. Andersen is a co-founder of Spy magazine):    In the summer after ninth grade, 1969, when I checked out a Tom Wolfe book from theOmaha Public Library, I had no real idea who he was, although he'd been a celebrity for a few years already. Not as famous as my favorite living writer at the time, Kurt Vonnegut, but famous enough that in Mr. Vonnegut's rave review of Mr. Wolfe's first book in this newspaper in 1965, he wrote, "Everybody talks about him." His second book, "The Electric Kool-Aid Acid Test," blew my 14-year-old mind. The revelations were not so much about the countercultural miasma of drugs and mischief and alternate realities it depicted; my older sister had introduced me to pot and my older brother had a psychedelic band called the Naked Afternoon. Rather, it was the writing, journalism unlike any I'd ever read, sympathetic and evocative and inventive but also sharp-eyed and precise and acerbic. He'd been embedded with these freaks but didn't go native, and returned with a beautifully observed, perfectly coherent chronicle of half-mad adventures. It was reading Tom Wolfe the summer before I started high school that made me decide to become a professional writer. Among the inventors ofNew Journalism in the 1960s, only Joan Didion had a comparable genius for depicting that era of loosey-goosey weirdness with such rigor as it was happening, but unlike her, Mr. Wolfe was on the Hunter Thompson-Terry Southern-Nora Ephron side of the pantheon, writers inclined to find the comedy. Which is why, when Graydon Carter and I were dreaming up Spy magazine in the 1980s as a hybrid of journalism and satire, Mr. Wolfe was one of our models. He'd made his name with an article making fun of The New Yorker("Tiny Mummies! The True Story of the Ruler of 43rd Street's Land of the Walking Dead!"), so naturally Spy made fun of The New Yorker again and again. We even asked him to contribute, but he politely declined — he was finishing up a novel, he informed us, his first, at age 56.

*LBN-HISTORICAL COMMENTARY by Sir Francis Bacon: Reading maketh a full man, conference a ready man, and writing an exact man.

*LBN-A DIFFERENT VIEW:….
*LBN-OVERHEARD:   ***He couldn't shake off his obsession with pop star Taylor Swift, and now her stalker is going to jail. Mohammed Jaffar, who lurked around Swift's Tribeca condo building for months — even making it up to her roof — in the hopes of getting a face-to-face meeting with the star, was sentenced to six months in jail with five months of probation.   ***Barbara Bush and former President George H.W. Bush were looking forward to seeing "Hamilton" when it made its way to Houston, but sadly, the former first lady passed away before they had the chance. On Tuesday, however, the cast put on a private show for Bush, which he said brought him "complete joy."

LBN E-Lert Edited By Renee Preston