*ESCALATION – Justice Department to Sue California Over 'Sanctuary' Laws:
The Justice Department plans to sue the state of California, alleging that the state violated the Constitution with "sanctuary" jurisdictions. The suit, expected to be filed in federal district court in Sacramento, will reportedly claim, according to The Washington Post, that three recent California laws obstruct federal immigration enforcement. Attorney General Jeff Sessions plans to publicly address the lawsuit on Wednesdayand will reportedly say: "We are fighting to make your jobs safer and to help you reduce crime in America. And I believe we are going to win."

*Putin: Trump Is Great but U.S. Politics Is 'Eating Itself'
The most interesting relationship in global politics got a bit more loving on Wednesday. Vladimir Putin showered praise on Donald Trump—however, the Russian president also expressed his disappointment with the U.S. political system, saying that it's "eating itself up." Speaking on state TV, Putin was asked if he's been disappointed with Trump since he became U.S. president last year. According to the Associated Press, Putin said he actually had a "very positive" impression of Trump—a man who he thinks is a "great communicator" and with whom "you can search for a compromise." However, the Russian president went on to say that he has been surprised by the U.S. political system, which he said has "demonstrated its inefficiency and has been eating itself up." Trump and Putin shook hands and had multiple chats on the sidelines of international summits over the past year amid the investigation into Russian involvement in Trump's election victory.

*High school killer spotted 'smiling and giggling' in jail cell: 
The confessed Florida shooter has been "smiling and giggling" while in isolation behind bars, according to reports that described him as "well-groomed" with a "quiet demeanor" and restless at night. The observations were made by deputies between Feb. 17 and 24 at Broward County Jail, whereNikolas Cruz has been locked up since his alleged Valentine's Day rampage that left 17 dead at a high school in Parkland, Fla. Cruz was housed in a single-man cell in the infirmary and away from the general population because of his high-profile status, CNN reported Wednesday. The 19-year-old's behavior was noted Feb. 20.

*TAKE THAT – U.S. Hits North Korea With New Sanctions for Kim Jong Nam Assassination
The U.S. has slapped new sanctions on North Korea after concluding that Pyongyang used a chemical weapon to assassinate Kim Jong Un's half-brother in Malaysia last year, the State Department said late Tuesday. The sanctions, which took effect Monday, appeared to be mostly symbolic, but respond to North Korea "us[ing] chemical weapons in violation of international law or lethal chemical weapons against its own nationals," according to a statement from the State Department. North Korea has long been suspected of involvement in the brazen killing of Kim Jong Nam last February, a crime for which two women are standing trial. Kim died after reportedly having the deadly VX nerve agent smeared on his face at the Kuala Lumpur International Airport.

*Police: Russian ex-spy and daughter poisoned with nerve agent: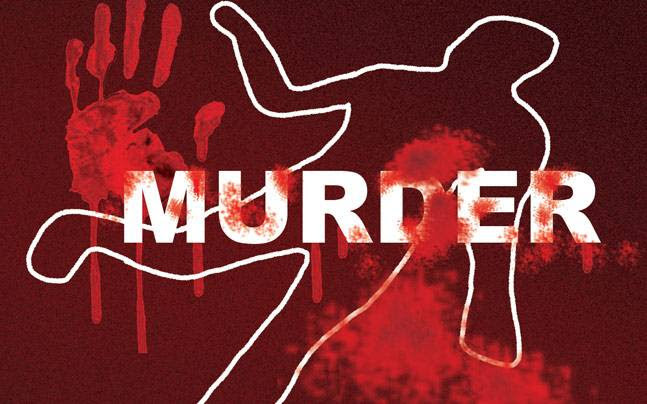 British police said Wednesday that they believe a Russian former spy and his daughter were poisoned with a nerve agent. Metropolitan Police counterterrorism chief Mark Rowley said the attack on Sergei Skripal, 66, and his daughter Yulia, 33,on Sunday is being treated as attempted murder. He said police think the pair were specifically targeted. They are both in critical condition in intensive care, London's Metropolitan Police said. Sergei Skripal, an ex-Russian military intelligence colonel, was found unconscious Sunday with his daughter Yulia Skripal on a bench at a shopping center in an English town.

*THINK FREELY – READ LBN:
*LBN-INVESTIGATES: A human's ears and nose never stop growing.

*LORDY – James Comey to Appear on 'Late Show With Stephen Colbert'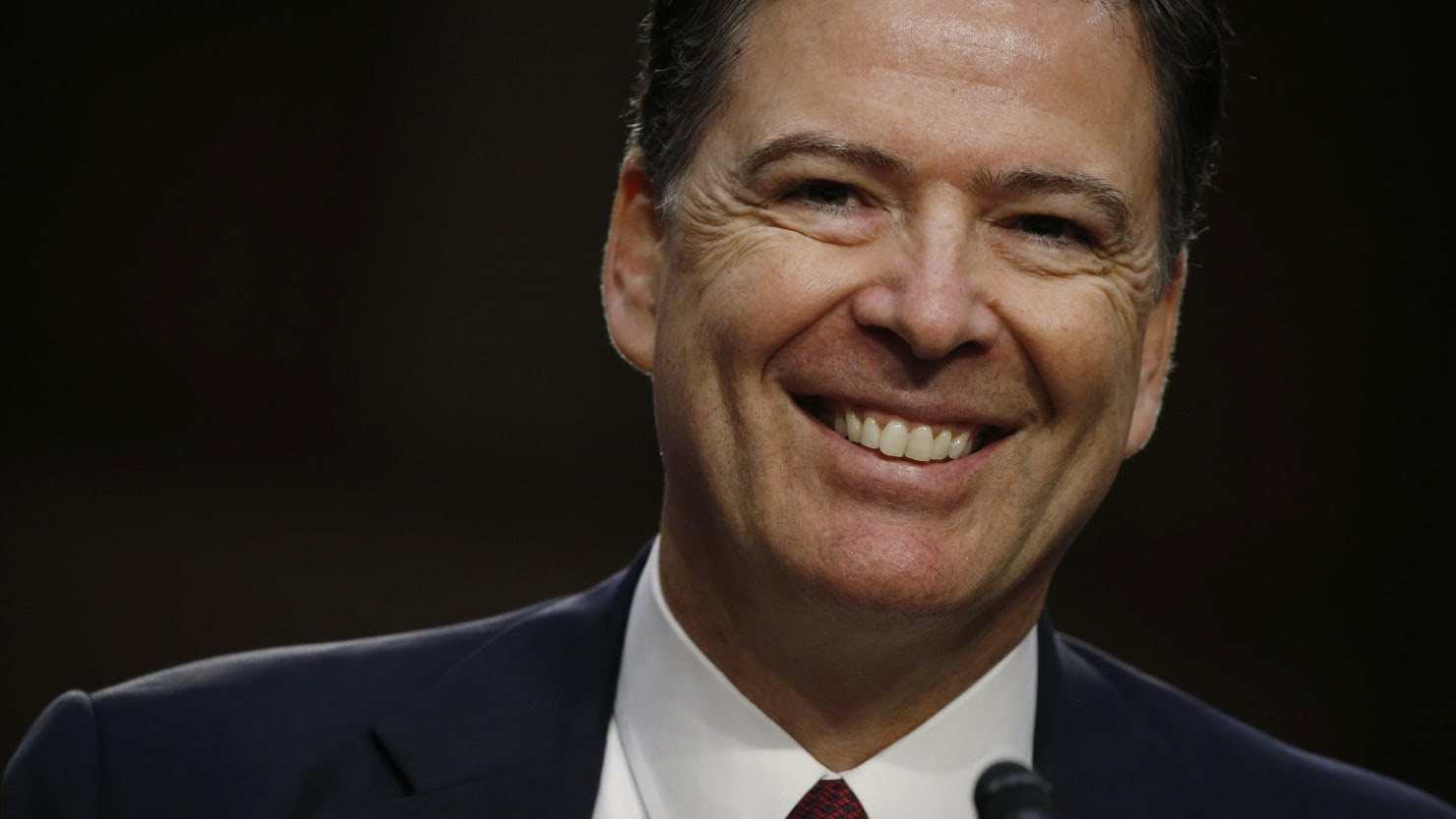 Stephen Colbert announced Tuesday night that he has booked former FBI Director James Comey for CBS' The Late Show on April 17. It will be Comey's first late-night appearance. He was fired by President Donald Trump last year. "We're going to have to get a bigger chair and I'm going to need to get a stepladder to interview the guy," Colbert joked of the 6-foot-8 Comey. April 17 just happens to be the same day Comey's upcoming book, A Higher Loyalty: Truth, Lies, and Leadership, will arrive in stores.

*LBN-MUSIC INSIDER:   ***The Fyre music festival, planned for last spring, was to be an experience of unparalleled opulence. Held on a private island in the Bahamas, the festival would feature luxury suites, gourmet meals and a series of musical performances headlined by Blink-182. But instead of the extravagant odyssey they had been promised, hundreds of concertgoers were greeted by a disorganized mess. Soggy tents. Cheese sandwiches in foam containers. And not only did Blink-182 never perform; the band's equipment ended up stuck in customs. On Tuesday afternoon the festival's main organizer,William McFarland, pleaded guilty to two counts of wire fraud related to the festival and to his media company that prosecutors said had cost investors $26 million in losses.

*LBN-NOTICED:   ***BB King's Blues Club played host to a book release party held for record and film producer Mark Joseph's new book: Rock Gets Religion: The Battle for The Soul of The Devil's Music, in a star studded night that included including performances by guitar virtuoso Phil Keaggy, Johnny Neel of the Allman Brothers, Johnny Cash's grandson Thomas Gabriel and even SNL alum Victoria Jackson. Keaggy and Neel jammed together while Gabriel offered a searing rendition of his grandfather's hit song "Hurt" among others.

*LBN-SPORTS INSIDER:   ***The hits keep on coming for Papa John's. Two days before the NFL dropped the pizza chain as its official sponsor last week, Peyton Manning relinquished his stake in 31 Papa John's locations in the Denver area, the Denver Post reported Monday. Manning, who retired as the Broncos quarterback after winning Super Bowl 50 in 2016, remains the company's celebrity spokesperson and ambassador, locked into a long-term agreement. Papa John's spokesman, Peter Collins, confirmed Manning sold his stake in the stores he had picked up in 2012, though a former Papa John's part-owner quickly scooped up all 31 locations.

*MY REVIEW: "Impartial, independent, unbiased information is more valuable today then ever. It gives you an edge. This is why I read LBN daily. I feel like it give me a significant lead in the race called life." ———- Dr. Lucy C., Trenton, New Jersey.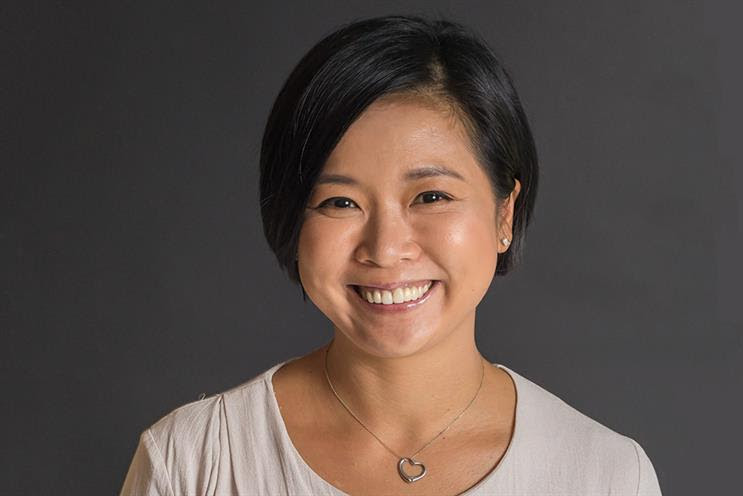 *LBN-VIDEO LINK: The Conclusion of a Three Part Interview with Harvard's most intriguing thinker:
Without Notes with Dr. Srini Pillay – Episode 3: Unlocking Power of the Unfocused Mind –  https://youtu.be/LQeEleHOqyA

*LBN-SITE OF THE DAY:    
GIPHY is your top source for the best & newest GIFs & Animated Stickers online. Find everything from funny GIFs, reaction GIFs, unique GIFs and more.

*LBN-VIDEO LINK: CHAPPAQUIDDICK Official Trailer (2018)Kate Mara, Kennedy Biography Movie HD —https://youtu.be/qG-c8DtOm9g

*LBN-COMMENTARY by Tom Sykes: What better way to put a failed relationship behind you than to dispose of all the junk and objects you bought with your ex? Such seems to be the thinking of Russell Crowe, who is selling 200 personal items as he completes his split from Danielle Spencer—and he has cheekily entitled the Sotheby's auction catalogue for the show "The Art of Divorce." Its front cover is emblazoned with a picture of Crowe in black tie, apparently offering the camera a celebratory toast of a potent-looking drink. Literary sleuths may be forgiven for wondering if Crowe was inspired by Leanne Shapton's 2009 book Important Artifacts, a narrative of a broken romance presented as a fictional auction catalog, with the sale triggered by the protagonists' divorce.

*LBN-VIDEO LINK: Fast Food Restaurants That Straight Up Cheat Customers –  https://youtu.be/P2DFREWkmiQ

*LBN-COMMENTARY by Thomas L. Friedman: It's only a matter of time before King Salman turns over the reins of power to M.B.S., who's already the effective ruler. M.B.S. is not a democrat, nor is he interested in promoting democracy. He's a modernizing autocrat. The most we can expect from him is the modernization of Saudi Arabia's economy and religious/social structure, but given how badly the country has stagnated from years of tentative reforms, this is deeply significant. M.B.S. is definitely bold. I can think of no one else in the ruling family who would have put in place the profound social, religious and economic reforms that he's dared to do — and all at once. But I can also think of no one in that family who'd have undertaken the bullying foreign policy initiatives, domestic power plays and excessive personal buying sprees he's dared to do, all at once. They are two halves of the same M.B.S. package. Our job: help curb his bad impulses and nurture his good ones.

*LBN-COMMENTARY by Ross Douthat: The key problem for the Oscars is not, as Hollywood's critics on the right sometimes suggest, that the movie industry's liberal politics are dragging down both box office numbers and Oscar ratings — that the desire to preach is swamping the desire to entertain. There is a political problem, but it is secondary: The key issue for the academy is that the Hollywood system no longer produces enough of the kind of movies that a mass-audience awards spectacle requires.

*LBN-COMMENTARY by Farhad Manjoo: Turning off the buzzing breaking-news machine I carry in my pocket was like unshackling myself from a monster who had me on speed dial, always ready to break into my day with half-baked bulletins. Now I am not just less anxious and less addicted to the news, I am more widely informed (though there are some blind spots). And I'm embarrassed about how much free time I have — in two months, I managed to read half a dozen books, took up pottery and (I think) became a more attentive husband and father.

*LBN-COMMENTARY by Ed Lozzi (Veteran publicist):Guests witnessed the worst ABC ratings in Oscar history due to a combination of various campaigns across America to boycott the Oscars for #MeToo or tired super liberal comments from dumb actors, but more importantly the worst emcee in Oscar history, Jimmy Kimmel, who managed to stick the Academy with a guaranteed multiple year contract bad ratings or not….  Sad.  The 90th could have been so much more spectacular.  The Academy, who continues to hurt the families of it's own members by leaving the deceased stars out of the televised memorial,  never learns.

*LBN-A DIFFERENT VIEW:….
*LBN-OVERHEARD:   ***Former Mötley Crüe drummer Tommy Lee was attacked Monday night by his adult son,Brandon, who allegedly punched him in the face in his home during a drunken brawl, according to reports. "My fiancé and I were in bed when my son busted into the room and assaulted me," the legendary hair metal sticksman tweeted Tuesday night. "I asked him to leave the house and he knocked me unconscious. He ran away from the police. THAT'S the truth." Lee, 55, also posted a photo of his bloodied, swollen lip, but later deleted the shot. The wound was reportedly the handiwork of Brandon Lee, the rocker's son with Pamela Anderson.

LBN E-Lert Edited By Dan Gaylord