*OUT! – Britain to Expel Russian Diplomats in Wake of Spy Poisoning
Twenty-three Russian diplomats will be expelled from the U.K. after Russia failed to meet a midnight deadline to disclose details of the nerve agent that is suspected to have been used to poison a former spy on British soil. Speaking in the British Parliament on Wednesday, Prime Minister Theresa May said Russia offered "complete disdain" for the request and treated it with "sarcasm, contempt, and defiance." May said she now considers the attempted murders as an "unlawful use of force" against Britain from the Russian state, and said 23 diplomats—whom Britain has identified as "undeclared intelligence officers"—must now leave the U.K. within a week. She added that all high-level diplomacy between the U.K. and Russia will be suspended, including a boycott of the upcoming soccer World Cup by government ministers and the royal family. The Russian Embassy in London responded: "We consider this hostile action as totally unacceptable, unjustified and shortsighted. All the responsibility for the deterioration of the Russia-U.K. relationship lies with the current political leadership of Britain." Meanwhile, NATO announced that all members have urged Russia to answer the U.K.'s questions about its nerve-agent program, and called the attack on Skripal "the first offensive use of a nerve agent on Alliance territory since NATO's foundation."

*Demanding Change – School Walkout to Be Biggest Anti-Gun Protest Since Parkland Shooting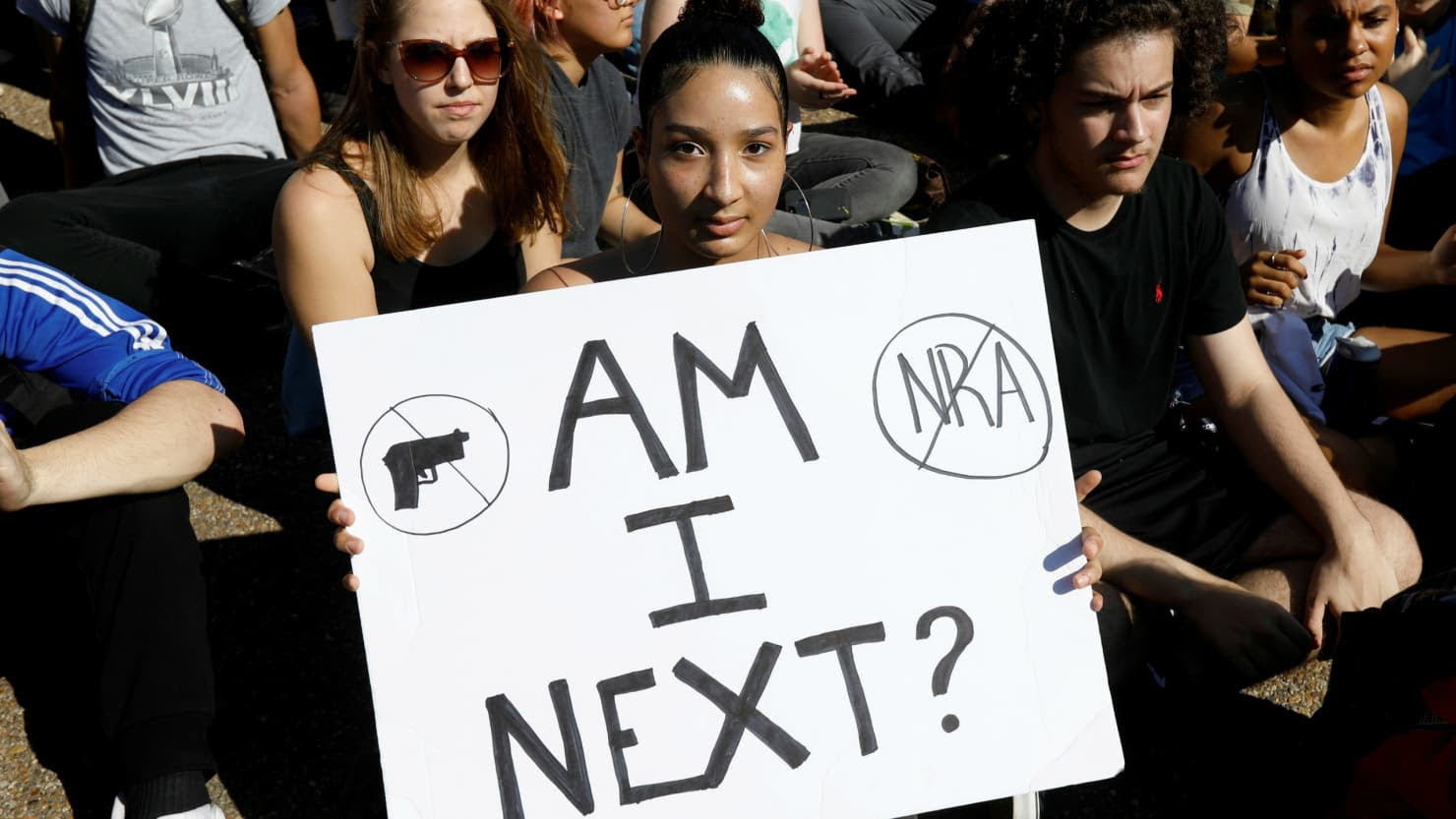 Students across America will stage a mass walkout Wednesday in what is expected to be the biggest anti-gun demo to be held since 17 people were killed in the Parkland school shooting last month. Around 3,000 protests are set to take place throughout the U.S., including roadside rallies, demonstrations on football fields, and some students are planning to head to their local statehouse to lobby for new gun laws. Empower, the youth wing of the Women's March organization, was loosely responsible for organizing the day of action and has urged students to leave their classrooms at 10 a.m. local time for 17 minutes—one minute for each person who lost their life on Feb. 14. "Our elected officials must do more than tweet thoughts and prayers in response to this violence," the group said on its website. Districts in Sayreville, New Jersey, and Maryland's Harford County were criticized this week when they warned students that they could face punishment if they left their classrooms.

*NAIL-BITER – Democrat Conor Lamb Declares He Won PA House Election, but It's Still Too Close to Call
Democrat Conor Lamb declared victory in Pennsylvania's solidly Republican 18th Congressional District, though local county officials are still counting more than 1,000 absentee ballots and have yet to announce a winner. As of early Wednesday morning, Lamb led Republican State Sen. Rick Saccone by about 600 votes, with all precincts reporting. Early Wednesday, Lamb told CNN he had yet to hear from Saccone, but added, "I congratulate him on fighting hard the whole way."President Trump personally backed Saccone and the president won the district by 20 points in the 2016 election, hinting that his own popularity is faltering there. Lamb said on Morning Joe that he believed Trump was still popular in the area, but voters "felt like things are too divided—they hear a lot of bickering especially from Washington, D.C. and they don't see results." Under state law, Saccone is entitled to request a recount if he believes there is a mistake in the initial vote tally—and Saccone's campaign manager told NBC News the campaign is exploring all its options.

*SILENCE IS LOUD – Viacom Networks Suspend Programming in Solidarity With Student Walkouts
Television networks owned by Viacom—including MTV, BET, Nickelodeon, and Comedy Central—took a stance Wednesday morning in support students walking out in protest of gun violence. The channels suspended regular programming for 17 minutes at 10 a.m. ET to "show solidarity with the school walkout," and MTV's social media was taken over by students participating in the nationwide walkout. Viacom also plans on providing digital and on-air coverage during the "March for our Lives" rally in Washington, D.C., on March 24. MTV and Comedy Central plans to change their logo color to orange, the color of "gun-violence awareness," in the 10 days leading up to the rally. The Viacom board's vice chairwoman Shari Redstone will also donate $500,000 to the march. Besides programming changes, Viacom is also working on long term projects relating to the issue at hand, with BET and CMT running grant programs and initiatives for gun-violence awareness.

*SCARY – Ford Recalls 1.3M Cars for Steering Wheels That May Fall Off
Some 1.38 million Ford and Lincoln cars are being recalled in North America after the automaker said it discovered that steering wheels could potentially "detach" from the vehicles. In a statement, Ford said the cars in question have "potentially loose steering wheel bolts that could result in a steering wheel detaching from the steering column." The auto maker said it found at least two accidents to have occurred due to the defect. The safety recall has been issued for 2014 through 2018 model-year Ford Fusions and Lincoln MKZs. The company issued a $600 million door-latch recall in October that affected several million vehicles.

*LBN-R.I.P.: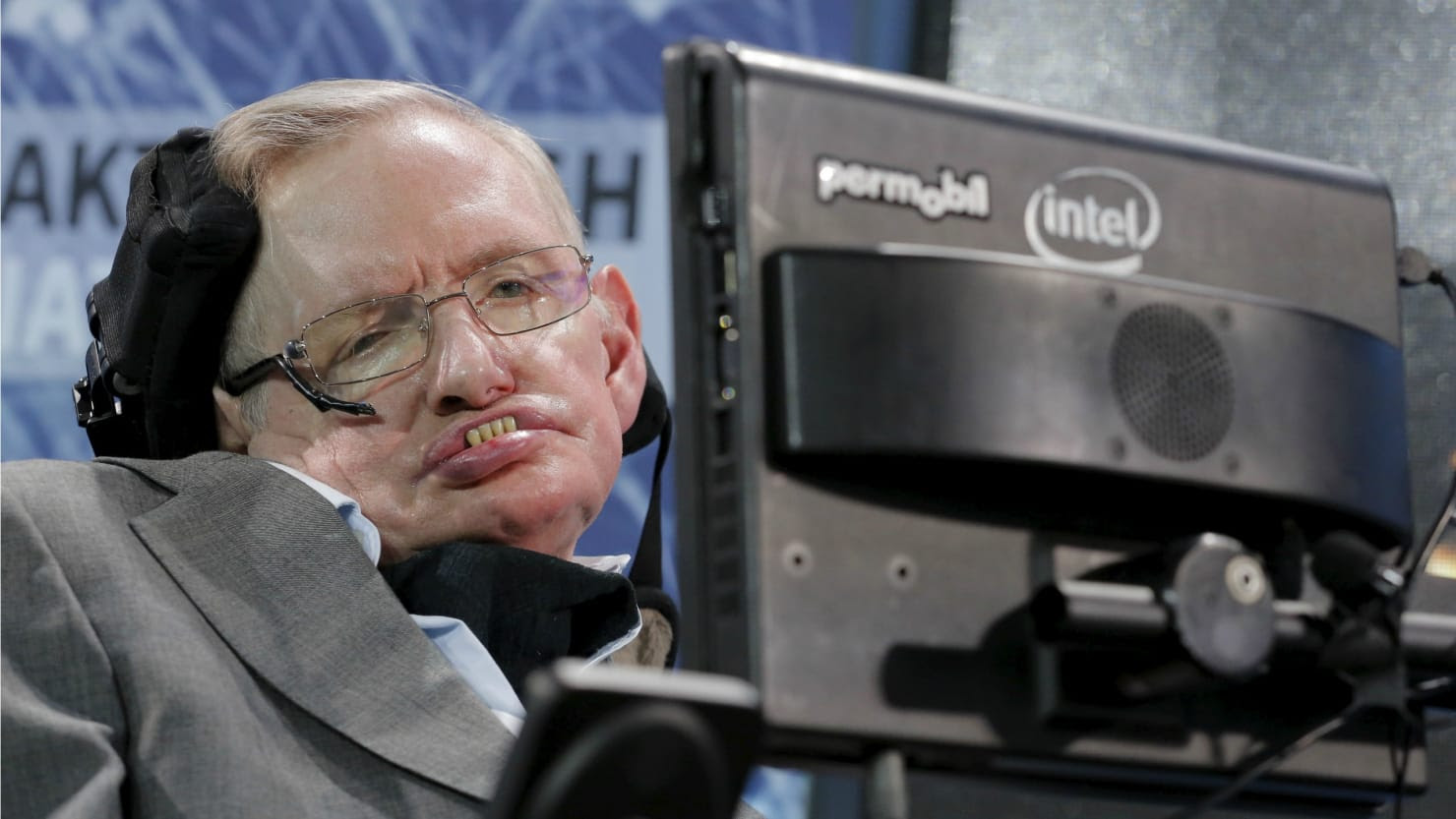 World-renowned physicist Stephen Hawking has passed away at the age of 76, his family confirmed through a spokesperson early Wednesday. The scientist, a defining force in the field of cosmology, claimed a slew of awards throughout his career. He was diagnosed with the motor neuron disease amyotrophic lateral sclerosis at the age of 21. His 1988 book A Brief History of Time catapulted him to fame with its stunning overview of how the universe came to be, and his work on black holes left an indelible imprint on the field of cosmology. He died at his home in Cambridge early Wednesday morning.

*LBN-INVESTIGATES: Contrary to common belief, avocados are berries, not vegetables.
*LBN-SITE OF THE DAY:    
U.S. Bureau of Engraving and Printing: U.S. Currency
The Bureau of Engraving and Printing prints billions of dollars – referred to as Federal Reserve notes – each year for delivery to the Federal Reserve System. U.S. currency is used as a medium of exchange and store of value around the world. According to the Federal Reserve, there is approximately $1.39 trillion worth of Federal Reserve notes in circulation.

*LBN-VIDEO LINK: A Conversation With My 12 Year Old Self: 20th Anniversary Edition — https://youtu.be/XFGAQrEUaeU

*LBN-HISTORICAL COMMENTARY by Julia Sorel: If you're never scared or embarrassed or hurt, it means you never take any chances.

*LBN-VIDEO LINK:
THE CREATION OF A BEST-SELLING BOOK –  Without Notes with Dr. Srini Pillay – Episode 3: Unlocking Power of the Unfocused Mind — https://youtu.be/LQeEleHOqyA

*LBN-COMMENTARY by Amy Zimmerman: In Generation Wealth, Lauren Greenfield's latest, the documentarian and photographer behind 2012's award-winning Queen of Versailleslets her ambition run wild. In many ways, Wealth is a natural extension of Versailles, a cautionary tale about one family's efforts to build the largest home in America. This newest documentary widens the scope, taking on a world made sick with over consumption—but that's an oversimplification given how much Greenfield takes on in this 106-minute manifesto and career retrospective. The film is, at once, a look back on 25 years' worth of Greenfield's work, a deep dive into the lives of her subjects, captured over decades, and a meditation on consumerism, Kardashian culture, and the rise and fall of the American empire. As a point of access to all of this decadence and decay, Greenfield returns to her early work and her early life: photographs of L.A.'s wealthy and tanned teenagers, inspired by her own private school days. From prepubescent boys surrounded by hired dancers at bar mitzvahs to a high school-aged Kim Kardashian mingling at a dance, these photos capture both a moment in time and a gathering momentum—a trend towards growing up too fast and too rich to function. These escalating displays of wealth and excess are tempered by the teens' visible expressions of insecurity and self-consciousness. At once, Greenfield managed to showcase these normal, angsty teens and their singular environment. Girls preened in bikinis for boys and kids flashed hundred-dollar bills at the camera.

*LBN-A DIFFERENT VIEW
LBN E-Lert Edited By Dan Gaylord