*Senate Passes Republican Tax-Overhaul Bill
The Senate passed the GOP's tax-overhaul bill 51-48 in a late-night vote Tuesday, despite repeated interruptions by protesters shouting "Kill the bill!" There were no surprises or last-minute defections, with lawmakers voting along party lines. The legislation, which faced staunch opposition from Democratic lawmakers who say it favors the wealthy, is now expected to be passed by the House and signed by President Donald Trump. Sen. Elizabeth Warren (D-MA) chided Republican lawmakers ahead of the vote, accusing them of supporting the legislation only to appease major donors. "Let's call this out for what it is—it's government for sale," she said. Senate Minority Leader Chuck Schumer (D-NY) also came out swinging against the bill, calling it a "disgrace" and a "hefty windfall for the wealthy and only a paltry temporary leap for some in the middle class." Sen. John McCain (R-AZ), who famously was one of only three Republicans to vote against a GOP effort to repeal the Affordable Care Act over the summer, was absent from the vote and spending time with family in Arizona.
*TRAGEDY – Train Lovers Who Pushed for New High-Speed Route Killed in Amtrak Crash
Two of the passengers killed in Monday's fatal Amtrak derailment in Washington state were train enthusiasts and members of a group called All Aboard Washington, which lobbied for the new Amtrak rail route. In total, three people died after Train 501, which was speeding at 80 miles per hour in a 30-mile-per-hour zone, when it entered an S-curve along the newly completed route and derailed. Dozens of the 80 passengers on board were injured. The train was on its first ever revenue ride on that route. Lloyd Flem, executive director of All Aboard Washington, described the organization as both "shaken" and "busy" in the aftermath of the crash.
*LBN-INVESTIGATES: About eight in 10 Americans say they frequently (44%) or sometimes (35%) encounter stress in their daily lives. Just 17% say they rarely feel stressed, while 4% say they never do.
*Report: North Korea Begins Tests to Use Anthrax on ICBMs
North Korea is carrying out tests to load anthrax onto intercontinental ballistic missiles, Japan's Asahi newspaper reported. Citing an unidentified source tied to South Korean intelligence, the report said Kim Jong Un's regime is testing to determine whether the deadly bacteria will survive the high temperatures involved in a missile launch, Bloomberg News reports. The news comes after the White House warned in its National Security Strategy this week that North Korea is "pursuing chemical and biological weapons which could also be delivered by missile." South Korean and U.S. intelligence officials have previously sounded the alarm over a suspected North Korean chemical- and biological-warfare program, with thousands of tons of chemical weapons already believed to be stockpiled.
*European Court: Uber Is a Transport Company, Not an App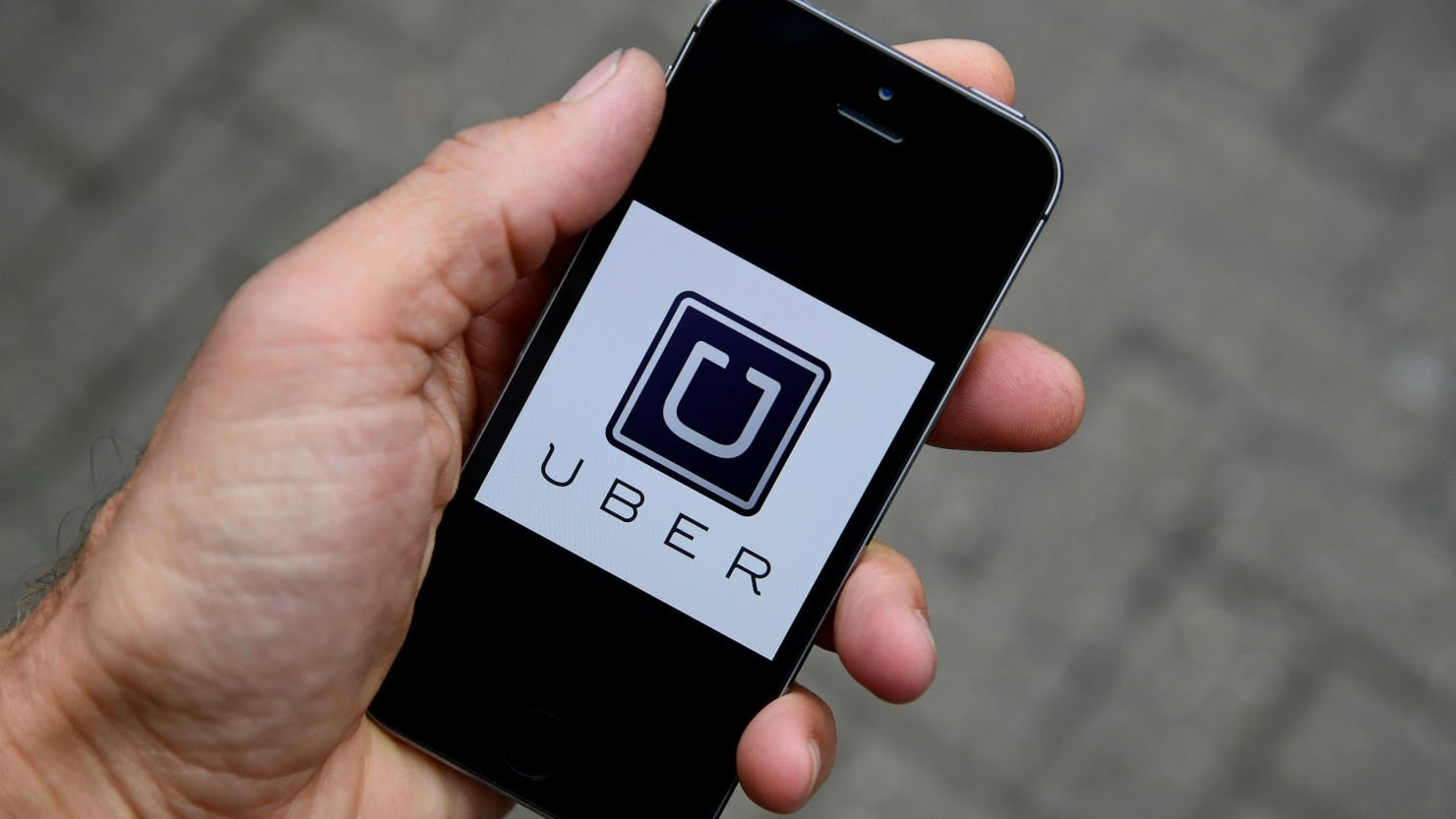 Uber has lost a case at the European Court of Justice where it argued that it was simply a technology company that connects people. The judges ruled that the ride-sharing app should be considered a taxi company and can therefore be regulated in European member states with the onerous licensing requirements imposed on any other transport company. Uber insisted that the ruling, which cannot be appealed, would have no immediate effect on their business.
*China Unveils an Ambitious Plan to Curb Climate Change Emissions
China is the world's No. 1 polluter. It burns more coal than the rest of the world combined. It produces more than a quarter of the world's human-caused global warming gases, nearly as much as North America and Europe put together. On Tuesday, the country set out to claim another title reflecting its ambitions to change all that: keeper of the world's largest financial market devoted to cleaning up the air. China released plans on Tuesday to start a giant market to trade credits for the right to emit planet-warming greenhouse gases. The nationwide market would initially cover China's vast, state-dominated power generation sector, which produced almost half of the country's emissions from the burning of fossil fuels last year. If it works as intended, an emissions market will give Chinese power companies a financial incentive to operate more cleanly.
*SAY "AMEN!" – READ LBN: Did you know that LBN is read daily in 26 foreign countries from China to India, from Germany to Japan, from France to Mexico, from South Africa to Russia, from Korea to Sweden, from Israel to England?
*LBN-INVESTIGATES: Nextdoor says that during the holiday months, it usually sees a 500 percent increase in posts on its social network about missing packages. Research commissioned by businesses that make packaging products like boxes and surveillance cameras suggests that from one-fifth to one-third of respondents have had deliveries stolen from their porches. It is yet another sign that the endless capacity of technology to improve lives has led to endless criminal innovation as well.
*Cardinal Bernard Law, Disgraced in Sex-Abuse Scandal, Dead at 86
Cardinal Bernard Law, the former Boston archbishop who resigned over his role in a massive sexual-abuse scandal among clergy members, has died in Rome at age 86, according to multiple reports. The disgraced former archbishop had recently been hospitalized, though no further details have been released on his death. Law had served for 19 years as the head of the Archdiocese of Boston before it was revealed he'd been aware of rampant sexual abuse of children by priests. He resigned from his post in 2002 after church documents revealed he'd been shifting accused priests around to different parishes to protect them from abuse allegations. He went on to serve as the Archpriest of the Basilica of St. Mary Major in Rome until his retirement in 2011. Forty-eight priests are thought to have abused hundreds of children on Law's watch.
*CELLPHONE DISTRACTION? Amtrak Crash Investigation Examining Possible Driver Distraction
Authorities probing Monday's deadly Amtrak derailment near Seattle are seeking to determine whether the train's driver was distracted by a cellphone or another person in his cab at the time of the crash. At a news conference on Tuesday afternoon,Bella Dinh-Zarr, the National Transportation Safety Board official overseeing the probe, said a "conductor who was getting experience and familiarizing himself with the territory" was with the driver when the train rounded a curve at 80 mph—50 mph over the speed limit. Dinh-Zarr said this is common practice in training situations but would nonetheless be investigated. All the train's crew members are currently hospitalized and have yet to be interviewed following the derailment, which left three people dead and sent more than 75 others to the hospital. While authorities have already determined the train was traveling well over the speed limit, they are now trying to understand why crew members did not activate the train's emergency brake.
*LBN-INVESTIGATES: It's not your imagination. Your daily ordeal getting to work is taking longer. New data from the Census Bureau this month shows that the time Americans spend commuting keeps on rising. In 2016, it took an average 26.1 minutes, nearly a minute more than in 2010. (The Census calculates commute times in minutes and decimals rather than minutes and seconds.) Most of those commutes are spent in the car. Census data show that more than 85% of workers drive or carpool to their job, a figure that hasn't changed much in recent years. Only about 5% took public transit, 4.6% worked from home, 2.8% walked and 0.6% rode a bike. Commute times flattened out during and after the recession but have been shooting up since 2013 as the economy has recovered. More people with jobs means more drivers on the road, which means more traffic. That also helps explain why Americans have been racking up more miles since around 2013, according to Transportation Department data.
*LBN-BUSINESS INSIDER:   ***The number of U.S. deaths at work from unintentional drug and alcohol overdoses jumped more than 30% in 2016, according to new government data, showing that the nation's struggle with a deadly opioid epidemic is migrating to the workplace. The Bureau of Labor Statistics' National Census of Fatal Occupational Injuries said Tuesday that 217 workers died on the job last year as a result of an unintentional overdose from the non-medical use of drugs or alcohol, up from 165 in 2015. The number of accidental overdose deaths at work has nearly tripled since the BLS began compiling the data in 2011.   ***Saudi Arabia's crackdown on alleged corruption showed no signs of letting up, with more people being questioned and banks freezing more accounts, according to people familiar with the situation. Almost seven weeks after the purge started, authorities are detaining new suspects and releasing some of those held, the people said, asking not to be identified because the matter is private. The Saudi Arabian Monetary Authority is also telling banks to freeze the accounts of more individuals who aren't under arrest and people linked to them, the people said.
*LBN-HEALTH WATCH:   ***Federal officials on Tuesday ended a moratorium imposed three years ago on funding research that alters germs to make them more lethal. Such work can now proceed, said Dr. Francis S. Collins, the head of the National Institutes of Health, but only if a scientific panel decides that the benefits justify the risks. Some scientists are eager to pursue these studies because they may show, for example, how a bird flu could mutate to more easily infect humans, or could yield clues to making a better vaccine. Critics say these researchers risk creating a monster germ that could escape the lab and seed a pandemic.
*LBN-INVESTIGATES: In the United States, surveys reveal that teachers are second only to military personal as the occupation that contributes most to society's well-being.
*HILLARY DOWN:  Hillary Clinton's image has declined since June and is now the worst Gallup has measured for her to date. Her favorable rating has fallen five percentage points since June to a new low of 36%, while her unfavorable rating has hit a new high of 61%.
*LBN-MEDIA INSIDER:   ***Former E! Entertainment Television host Catt Sadler has explained why she left her job at the network in a post to her official website. In the statement, she explains that her male co-host had been receiving "close to double [her] salary for the past several years." Sadler's exit was announced Monday, and in Tuesday's statement explained that the information came to her attention after she was named a co-host of "Daily Pop," "which meant double duty."   ***Fox News Channel, flat in primetime despite seismic changes to its lineup, remains No. 1 by all measures. And MSNBC, courting interest in its frequently open criticism of the new administration, surged to give CNN a run for its proverbial money. The latter, the only network of the Big Three to see primetime losses, still enjoyed its most-watched year to date. (Each were at all-time total day audience highs, by the way.)   ***Billionaire Carlos Slim is planning to sell more than half of his 17 percent stake in the New York Times Co. to U.S. hedge fund investors, reducing his sway over one of the world's most influential publishers. Slim's businesses earlier this month sold $250 million of mandatory exchangeable trust securities in a private offering that gives the buyers a claim on a 9 percent stake in the New York Times, according to a person with knowledge of the matter. The newspaper's shares have surged more than 50 percent since Slim boosted his stake in 2015 and became the biggest shareholder.
*LBN-NOTICED:  Flameout White House communications director Anthony Scaramucci spoke to NYC Jews about his inspiring pilgrimage to Israel — but still couldn't resist laying into his nemesis Steve Bannon as a "messianic loser." The Mooch was invited to Rabbi Shmuley Boteach's Hanukkah party to speak about his trip to Israel, just weeks after a tone-deaf Holocaust poll appeared in the Scaramucci Post. But the man who lasted a mere 10 days in the West Wing, before being fired over an obscenity-filled interview, once again went wildly off-script during his Sunday night sermon at the rabbi's Upper West Side townhouse in NYC. Of Bannon, he told the crowd, "He's a loser. He'll be a stalwart defender of Israel until he's not. That's how this guy operates. I've seen this guy operate. He was a stalwart defender of me until it became better for him not to be." The Mooch added, "The problem with Bannon is he's a messianic figure. It's his way or the highway. He was dramatically and incredibly divisive in the White House . . . He was leaking on everybody . . . You don't leak on the president if you're the president's senior adviser. So the guy's a loser."   ***Ted Danson seeing the LA Ballet's "The Nutcracker" at UCLA's Royce Hall.   ***King Crimson and Foreigner rocker Ian McDonald with a bandmate (in newer project Honey West) Ted Zurkowski at Matt's Grill in Midtown in NYC.   ***Megyn Kellyat '21' Club in NYC with her team for a holiday lunch while at another table Hope for Depression founder Audrey Grussdined with eminent psychiatrist and Mount Sinai professor Dr. Harold Koenigsberg, along with publicist R .Couri Hay.   ***Jane Fonda was fêted at a "pre-celebration" for her upcoming 80th birthday, according to sources at the chic Holmby Hills, Los Angeles, home of former White House decorator Michael S. Smith and his partner, former Ambassador to Spain and Andorra James Costos. In a toast to Fonda, whose birthday is Thursday, Smith declared, "80 is the new 20" to roaring applause from a crowd that included Sally Field, Brie Larson, Diane Keaton and Marcia Gay Harden. Other guests at the party with music by buzzy jazz singer Chris Norton and DJ Rashida included Chelsea Handler, Jon Hamm, Lauren Hutton, Lisa Kudrow, Maria Shriver, Michael Patrick King, Rashida Jones, Ted Danson and wife Mary Steenburgen, Rosanna Arquette, Wanda Sykes, architectFrank Gehry and former pol Barbara Boxer.
*LBN-SPORTS INSIDER:   ***The Patriot Way will be without a core part of the TB12 method for the remainder of the season. Head coach Bill Belichick reportedly revoked the credentials and on-field clearance to Tom Brady's longtime associate,Alex Guerrero, weeks ago, following what appeared to be a duration of unlimited access, according to a report from the Boston Globe. Guerrero, 52, best known as Brady's right-hand man both personally and professionally, had been allowed to treat some players on New England's roster via his alternative methods. He regularly appeared on the sidelines and had been granted permission to travel with the team. Belichick has since reduced Guerrero's presence within the organization, banning him from chartered jets and limiting the treatment of players in his office near the locker room to the 40-year-old quarterback alone, per Patriots insiders.
*LBN-R.I.P.:   ***Kevin Mahogany, a vocalist whose broad baritone and prodigious talents as an improviser made him a latter-day jazz standard-bearer, was found dead on Sunday at his home in Kansas City, Mo. He was 59. His half brother,Craig Hampton, said doctors had not yet determined the cause.
*LBN-SITE OF THE DAY:
One of the longest running podcasts, This American Life by WBEZ Chicago is one of the best content ever created in entertainment media. The stories always bring out emotions inside you. You learn about the current situation and the past while listening to real life stories of people affected by them.
*LBN-COMMENTARY by Tom Hanks (Actor): I read the script independent of Steven [Spielberg]: "Oh, Steven's interested in this? Oh, sure! I'll read it, haste-post-haste." I said: "Well, look, this is ridiculously timely, and the even better part of it is: this is the story of the week that [Washington Post publisher]Katharine Graham became Katharine Graham." It had a very human element to it. I felt immediately that this was not just going to be a museum piece, but it was going to get into very, very human details of essentially these two people — Graham and Ben Bradlee. He had a love for the woman, because he had this great empathy for what she had been through. He had great respect for the class that she demonstrated through her entire life. But [he also] had a very strict determination of what a newspaper's job was. Ben knew the role of the Fourth Estate in society. So, all that stuff put together, I thought, was a pretty prescient story. It had an awful lot of parallels to 2017.
*LBN-COMMENTARY by Kevin Fallon: A farce that masquerades the exploitation of the "othered" as the championing of inclusivity might make The Greatest Showman, in a late-play for the crown, the timeliest movie of 2017. In the 19th century, P.T. Barnum made his name as a freak show peddler; a simple Google search will surface the reports of the abuse and the fetishizing of minorities, the disabled, and the ostracized, all in the name of impressing looky-loos with "oddities." In the grand, uplifting musical extravaganza The Greatest Showman, Barnum is these outsiders' song-and-dance savior, with Hugh Jackman starring as a gumptious street urchin who becomes three-ring Jesus. The film is jam-packed with a rousing score penned by Tony- and Oscar-winners Benj Pasek and Justin Paul (La La Land, Broadway's Dear Evan Hansen). If show tunes and praise music had a baby, and that baby was paraded underneath a circus tent for maximum profit, you'd have the soundtrack for The Greatest Showman. The choreography, too, is thrilling, running the gamut from foot-stomping bass accompaniment for Jackman's rapping (a thing that happens!) to aerial routines finding Zac Efron and Zendaya dangling from the sky. It's rated PG family-friendly spectacle at its schlockiest. Cue the applause!
*LBN-COMMENTARY by Jeremy Kryt: In the central Mexican state of Morelos on Thursday, Nov. 30, a raid by state police left four women, an infant, and a teenage boy dead. And since then Mexico's fastest growing drug cartel has been out for blood. The officers involved claim the deceased were "caught in a crossfire" during a shootout at their residence in the town of Temixco, about three miles south of Cuernavaca, a popular tourist destination. But the crossfire theory has been contradicted by eyewitness testimony and and by forensic evidence. The half-dozen victims were found huddled on the bathroom floor and appear to have been killed execution style. At least three bodies were found with a single 9mm bullet to the head, according to the family lawyer. Investigators also charge that the police officers falsified evidence in the case, such as planting bogus firearms near the bodies. The target of the raid was José Valdez Chapa, aka "El Señor de la V" ("The Lord of the V"). Valdez allegedly has been linked to several criminal organizations, including Los Rojos (The Reds), the Southern Cartel, and the ascendant Jalisco New Generation Cartel (CJNG).
*LBN-COMMENTARY by Thomas L. Friedman: At the end of this banner stock market year, you can bet that major business publications will be naming their investor of the year. You can stop now. I have the winner, and nobody is even close when it comes to his total return on investment: Vladimir Putin, the Russian president. A recent report in The Washington Post, quoting intelligence sources, said Putin may have spent less than $500,000 to hack our last election and help (though Hillary helped much more) Donald Trump become president. And Putin's payoff is Trump's first year: a president who is simultaneously eroding some of our most basic norms, undermining some of our most cherished institutions and enacting a mammoth tax bill that will not make America great again. If you assume, as I do, that Putin wants to see an America that is not an attractive model for his own people or others to emulate, and that he wants an America run by a chaos president who cannot lead the West, then Trump is his dream come true, whether or not there was any collusion between them. So Vladimir Putin, come on up! You're my Investor of the Year. You're the Warren Buffett of geopolitics.
*LBN-COMMENTARY by Rex Reed (Film critic): Here I am again, out on a limb with a saw in my hand. I've been here before, but never have I disagreed with quite so many colleagues (including a few I actually respect) about the same movie. But as the year draws to a close, I remain aghast at the way critics have not only embraced but slobbered over The Shape of Water. This horror film masquerading as a fairy tale is about a mute woman who cleans toilets, scrubs floors and falls in love with a monster from beneath the sea. The pathetic girl is played by the wonderful British actress Sally Hawkins, who specializes in defective creatures herself. Earlier in 2017, in the far superior Maudie, she was quiet, somber, plain as limburger and physically crippled as a folk artist who triumphed over adversity.
*LBN-HISTORICAL COMMENTARY by Baltasar Gracian: All that really belongs to us is time; even he who has nothing else has that.
*LBN-A DIFFERENT VIEW:…
*LBN-OVERHEARD:   ***Margot Robbie's 2014 trip to Nicaragua included a grisly sight. During a recent Hollywood Reporter roundtable discussion with Armie Hammer, Bryan Cranston, Diane Kruger, Octavia Spencer and Robert Pattinson, the "I, Tonya" star casually revealed she once stumbled upon a severed human foot on the beaches of Central America.   ***While filming "Battle of the Sexes," Emma Stone didn't want to spend too much time with famed tennis pro Billie Jean King. "Poor Emma having to play me. She was so smart. After we talked for a while and then I talked to her one other time and I helped her with her tennis in New York and LA, she purposely did not want to spend time with me because she was 28; I was 29 when I played Bobby," King explained at a Q&A at the Crosby Street Hotel Tuesday night. "She wanted to be at the age she's at because that's when I played Bobby. "I'm too fully formed. I'm 74 now," King continued. "She didn't want to know my perspective at 74. She wanted to know what it felt like at 29."   ***Pam Grier, the star of gritty 1970s Blaxploitation movies like "Foxy Brown" and "Coffy," is scheduled as a guest at the 2018 Las Cruces International Film Festival. Grier will join Cybill Shepherd, star of the television series "Moonlighting," at the film festival that begins on March 7. Grier and Shepherd will be on hand for a screening of "Rose." Both have roles in the film.   ***A judge on Tuesday dismissed the lawsuit brought by a choreographer who alleged Michael Jackson molested him as a child, resolving one of the last major claims against the late singer's holdings. Judge Mitchell L. Beckloff's summary judgment ruling against the now-35-year-old Wade Robson found that the two Jackson-owned corporations, which were the remaining defendants in the case, were not liable for Robson's exposure to Jackson. He did not rule on the credibility of Robson's allegations themselves.   ***Rosie O'Donnell was ready to shell out $2 million dollars to two Republican U.S. Senators on Tuesday if they would vote against the GOP's tax overhaul. Spoiler alert: they didn't, and she's being ripped apart on Twitter for her offer. O'Donnell, who has been a long-time critic of President Trump and the Republican party, offered a cool $4 million in cash to Sen. Susan Collins (R-Maine)  and Sen. Jeff Flake (R-Ariz.) if they voted against the proposed bill.
LBN E-Lert Edited By Dan Porush