*Report: China Will Overtake U.S. as World's Biggest Economy by 2032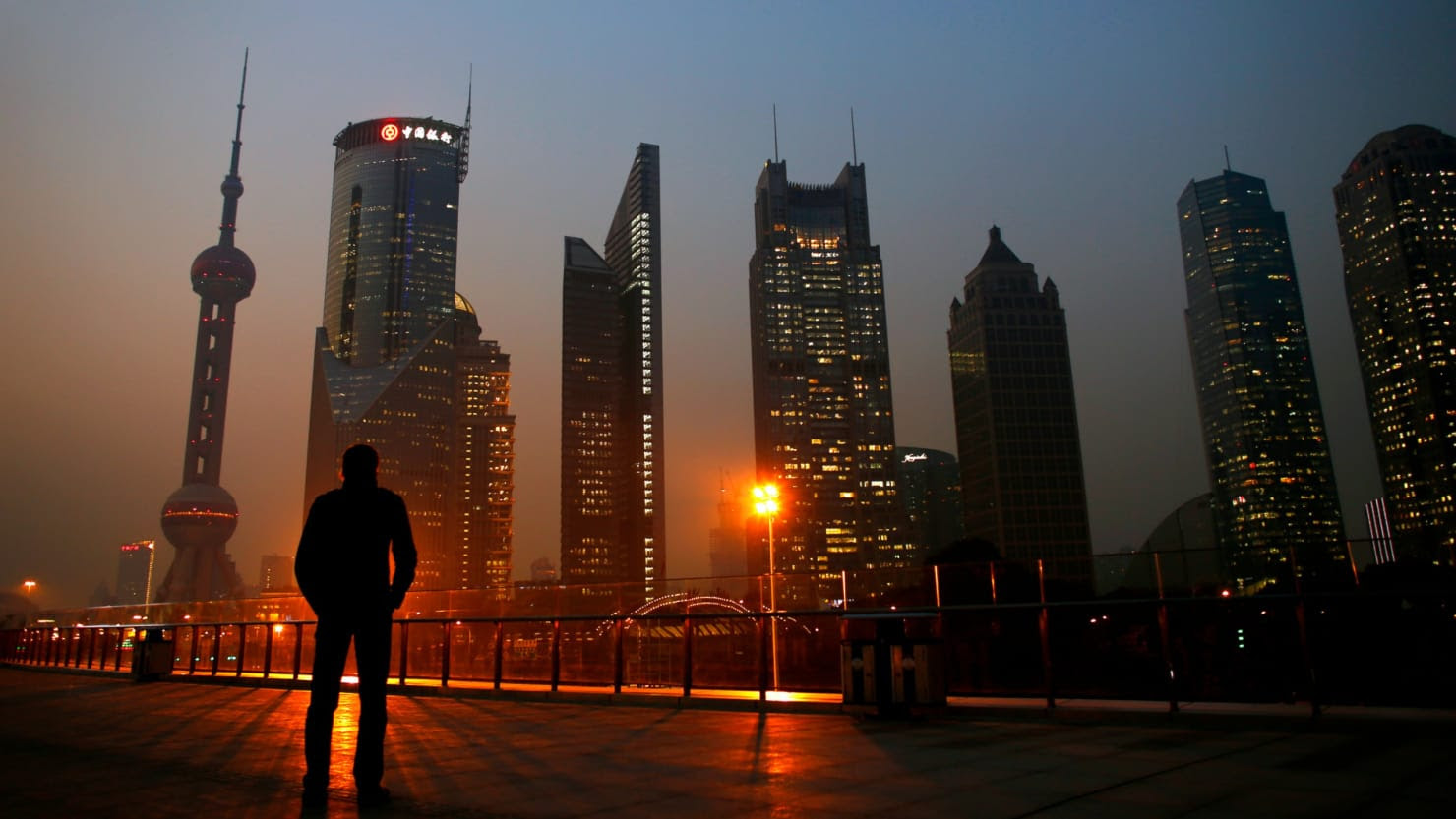 Asia's growing economies are about to reach a global turning point. According to a new report by London's Center for Economics and Business Research, India will become the world's fifth-largest economy, surpassing the U.K. and France, possibly within the next year. By 2032, China is set to overtake the U.S. to become the world's largest economy, as measured in dollar terms. Under that projection, the U.S. will be followed by India and Japan.
*Taking Credit for U.N. Budget Cut, Trump's Envoy Hints at More to Come: 
On Sunday, when United Nations members reached agreement on a 2018-2019 budget of $5.4 billion, Ms. Haley issued a statement emphasizing the American role in achieving more than $285 million in cuts, along with hints of more reductions to come. "We will no longer let the generosity of the American people be taken advantage of or remain unchecked," Ms. Haley said. In future negotiations, she said, "you can be sure we'll continue to look at ways to increase the U.N.'s efficiency while protecting our interests." It was certainly not the first time Ms. Haley had hinted at using America's financial leverage to get its way at the United Nations. When she first took the job last January, she warned that "you're going to see a change in the way we do business."

*Russia: Alexei Navalny's Election Boycott Campaign May Be Illegal
The Kremlin said Tuesday that Russian officials should review anti-corruption crusader Alexei Navalny's calls for an election boycott to determine if he is breaking the law. Over the weekend, Russia's top election body formally barred the opposition leader from running in the March election, in which President Vladimir Putin is seeking a third term. Navalny said such a ban demonstrates that "Putin is terribly scared and is afraid of running against me." Navalny put out a call for his supporters to stay away from the vote in protest.

*Report: Kremlin Troll Wrote for Far-Left U.S. Sites
A Russian troll writing under the pseudonym "Alice Donovan" managed to convince a number of American editors to publish their work for the past two years, a new Washington Post report detailed on Monday. In February 2016, the individual reportedly wrote an email to the left-leaning publication CounterPunch with a simple message: "Hello, my name is Alice Donovan and I'm a beginner freelance journalist." Initially, the troll's articles published in CounterPunch and some 10 or more other online publications didn't have much to do with domestic politics. But as the 2016 election intensified, Donovan began to target Democratic nominee Hillary Clinton. Meanwhile, the FBI tracked Donovan's work—part of a bureau counterintelligence operation with the codename "NorthernNight." More than a year after the FBI identified the troll, her work was still being published in CounterPunch, often critical of American policy in the Middle East. Jeffrey St. Clair, CounterPunch's editor, later tried to get more information out of the troll to verify their identify but received no such substantive information.

*DON'T LOOK BACK – READ LBN: Now you can tell YOUR unique story in the world-famous LBN newsletter! Reach influencers in all 50 of the United States and 26 foreign countries. Doing so is really simple. Simply send your story (do not exceed 250 words), including a photo and link, toLBNElert@timewire.net. We will approve and run. The cost is a mere $250 payable either via PayPal or credit card. This is by-far one of the best deals in digital promotion and only available to LBN subscribers.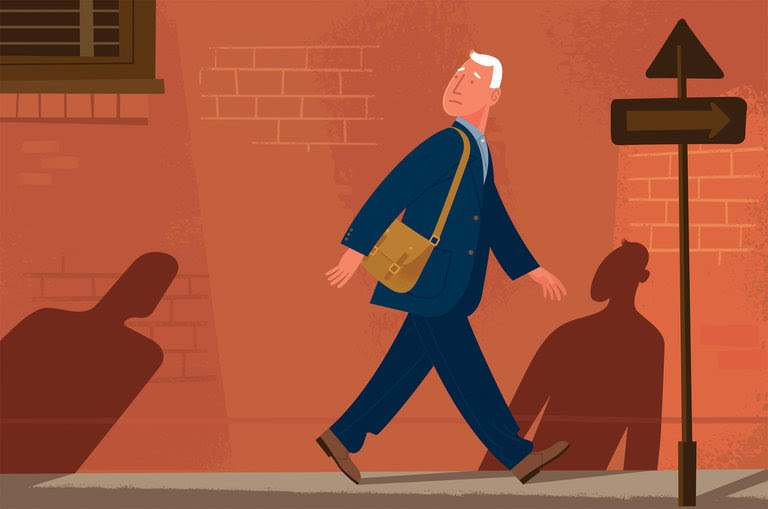 *LBN-MEDIA INSIDER:   ***A team of college students is getting attention from internet companies and Congress after developing a browser extension that alerts users to fake and biased news stories and helps guide them to more balanced coverage. The plug-in, "Open Mind," was developed earlier this month during a 36-hour problem-solving competition known as a hackathon at Yale University.

*LBN-NOTICED:   ***Meg Ryan and John Mellencamp at Stephen Starr's new Soho cafe La Mercerie in NYC, while Jake Gyllenhaal popped in later.   ***UN Ambassador Nikki Haley shopping for last-minute gifts on Christmas Eve at Bryant Park's Holiday Shops.   ***Kourtney Kardashian and boyfriendYounes Bendjima at Fred Segal Mauro Cafe in West Hollywood, Calif.   ***Larry King, AnnaLynne McCord and Michael B. Jordan at the opening of Cleo Third Street in LA.   ***Eva Longoria has been celebrating Christmas in Miami with her husband, José "Pepe" Antonio Bastón, and the mom-to-be has been proudly showing off her baby bump. Longoria and Bastón were seen strolling along Miami Beach early on Monday, and also shared a Christmas Eve celebration with Olivia Munn. Munn shared a photo of the pair indulging in tacos and drinks on Instagram, writing, "Christmas in Miami."

*LBN-HEALTH WATCH:   ***Cancer can, and sometimes does, strike twice. It famously happened to Justice Ruth Bader Ginsburg of the Supreme Court, who was successfully treated for colon cancer in 1999 and then for pancreatic cancer in 2011. If not for the regular checkups she underwent after colon cancer, it is quite likely that her pancreatic cancer, which is rarely found early, would not have been detected while still curable. Depending on age, up to one in four cancer survivors is likely, sooner or later, to develop a second new cancer that is neither a recurrence nor spread of the original. Yet many survivors fail to take advantage of well-established ways to keep a future cancer at bay or take steps to detect a new cancer when it is still early enough for cure. The matter is hardly trivial. The population at risk is huge and growing. As a result of better cancer screening and treatment and continuous aging of the population, the number of cancer survivors in the United States has increased fourfold in the last 30 years, reaching 15.5 million by 2016, and is expected to climb to 26.1 million by 2040. Though it may seem counter-intuitive, patients successfully treated for early breast or lung cancer are likely to live longer than people who never had cancer, giving them more years in which to develop a second cancer. ***For millions of Americans suffering from debilitating nerve pain, a once-overlooked option has emerged as an alternative to high doses of opioids: implanted medical devices using electricity to counteract pain signals the same way noise-canceling headphones work against sound. The approach, called neuromodulation, has been a godsend for Linda Landy, who was a 42-year-old runner when a foot surgery went awry in 2008. She was diagnosed with complex regional pain syndrome, a condition dubbed the suicide disease by doctors: The pain is so unrelenting that many people take their own lives.

*LBN-R.I.P.:   ***William Agee was 38 and a rising corporate star in 1976 when the Bendix Corporation, a large auto parts maker, made him one of the youngest chief executives of a major American company. Mr. Agee died on Wednesday at the Swedish Hospital in Seattle. He was 79. His daughter Suzanne Agee said the cause was respiratory failure as a complication of scleroderma, a degenerative disease in which the immune system harms healthy tissue.

*LBN-SITE OF THE DAY:    
Fogetify helps you discover artists who are not that popular but produce great music. A great place to discover new music and artists.

*LBN-INVESTIGATES: It was a place of death and despair that was dressed up to look like a model town in a bid to fool others that one of the greatest atrocities in history did not happen. Months before the true horrors of the Holocaust were revealed the Nazi regime went to great lengths to try to convince the world they were not running concentration camps. And the Czech camp Theresienstadt became the location to try out the deception after representatives from the International Red Cross were invited to inspect it, with the cruel camp directors forcing the inmates to build fake homes and shops to con the delegation into thinking it was a town. Theresienstadt was a fortress built near Prague in the Bohemia region of Czechoslovakia between 1780 and 1790, named after the mother of the Austrian Emperor Joseph II who ordered its construction as part of a series of fort defenses.

*NO JOKE – New Illinois law treats pets more like children in custody cases:  
Judges in divorce cases can consider the well-being of pets in allocating sole or joint ownership, under an Illinois law that takes effect Jan. 1. "It sort of starts treating your animal more like children" instead of property, said Illinois state Sen. Linda Holmes, an animal lover who sponsored the legislation. "If you're going before a judge, they're allowed to take the best interest of the animal into consideration." The law, similar to one in Alaska, applies only to pets that are marital assets, not service animals.

*LBN-BUSINESS INSIDER:   ***Holiday Heroes Christmas 2017 campaign was a huge success. BigMike, founder of Advanced Nutrients & 50+ volunteers delivered backpacks filled with $100,000 worth of hygiene goods, living necessities and nonperishable items to more than 1,500 of LA's homeless on December 23rd.

*LBN-VIDEO LINK:  "Without Notes" with Susan Estrich – Episode 5: That Was Then, This Is Now.https://youtu.be/gpq8aT3a5cU

*LBN-INVESTIGATES: HuffPost spoke to 11 black gun owners about their reasons for owning a firearm. Trump was a non-factor. Instead, they talked about wanting to protect themselves out of fear that no one else would. They talked about their anxieties during interactions with the police and their complex views on gun regulation

*LBN-THIS DAY IN HISTORY 
The Soviet Union Officially Dissolves (1991)
In December 1991, a series of events spelled the end of the Soviet Union—and each has been put forth as the date the Union truly broke up. On December 8, the presidents of Russia, Ukraine, and Belarus declared the Soviet Union dissolved. Two weeks later, on December 21, representatives of most of the remaining Soviet states signed an agreement confirming the dissolution. On December 25, Soviet President Mikhail Gorbachev resigned from office.

*LBN-COMMENTARY by Andrew Desiderio: When Democrats talk about President Donald Trump and Russia, they usually unload on the White House with both barrels.  But that changed last week, when lawmakers—some of whom have been the most critical of Trump and his Kremlin-friendly actions—offered effusive praise for his administration after it issued new Russia-related sanctions in close consultation with Congress. Sen. Cory Booker (D-NJ), a possible 2020 presidential contender, told The Daily Beast that the new designations were "a good sign and a good step in the right direction." The overall effort caught many lawmakers by surprise, after months of accusing the administration of stonewalling them over similar sanctions that the White House opposed from the start.

*LBN-COMMENTARY by Taylor Lorenz: In the past nine months, a first-grader named Ben Hampton has exploded onto the social media influencer scene. Since launching his Instagram account with a photo of himself at kindergarten graduation in February, Ben has amassed nearly 700,000 followers on the platform, gone viral on YouTube, collaborated with top-tier internet stars, and gained entry into Team 10, the internet's most notorious and exclusive vlog squad. Ben has become so popular that it's hard for him to walk around his neighborhood without getting recognized by tween fans gushing over his coordinated outfits or asking him for selfies.  When Ben stepped out of his car seat at a recent pop-up shop in Los Angeles he was met by a crowd of fans screaming his name.

*LBN-COMMENTARY by David Brooks: Those of us on the Decision Desk of the Sidney Awards faced a moral dilemma. Could we give a Sidney to an essay the title of which we couldn't quote in a family newspaper? We decided that our mission, celebrating the year's best long-form journalism, is more important than the staid and stifling morality of patriarchal bourgeois neoliberal society. So the first Sidney goes toThomas Golianopoulos's essay "[Expletive] That Gator" from BuzzFeed. The essay is nominally about the death of Tommie Woodward. He was out drinking beers at his local bar in Orange, Tex., when he decided to take a swim in the nearby bayou. Somebody warned him that a large gator had been seen in it days before. He shouted out the exclamation that is the title of this article, jumped in the bayou and was promptly killed by said gator. But the piece is really an engaging description of a slice of American life that, when it is described at all, is usually done so in a patronizing anthropological manner. Tommie and his surviving twin, Brian, were manual laborers who went through life working hard, partying hard and doing crazy stuff. Brian worked in a shipyard and now installs air-conditioners and likes eating odd things. "You've ever eaten cat?" he asks. There was a big stray cat that kept hanging around bothering him so he killed and barbecued it. How'd it taste? "Oily, man. Oily." Golianopoulos beautifully captures the culture of the bar where the Woodwards hung out, Brian's grief and a part of the country where people are fully eccentric and know how to take care of things on their own.

*LBN-HISTORICAL COMMENTARY by André Gide: It is better to be hated for what you are than to be loved for what you are not.

*LBN-A DIFFERENT VIEW:..
*LBN-OVERHEARD:   **What a royal​ headache​. The British government is in a tizzy that Prince Harry and fiancée Meghan Markle will invite former President Obama to their spring wedding in fear that President Trump will take it as a snub and ​cause relations between the two allies ​to chill ​even further, according to a report on Tuesday. "Harry has made it clear he wants the Obamas at the wedding, so it's causing a lot of nervousness," The Sun reported, citing a senior government official. "Trump could react very badly if the Obamas get to a ​r​oyal wedding before he has had a chance to meet the Queen."

LBN E-Lert Edited By Dan Gaylord