*Sessions: Trump Ending DACA Out of 'Compassion'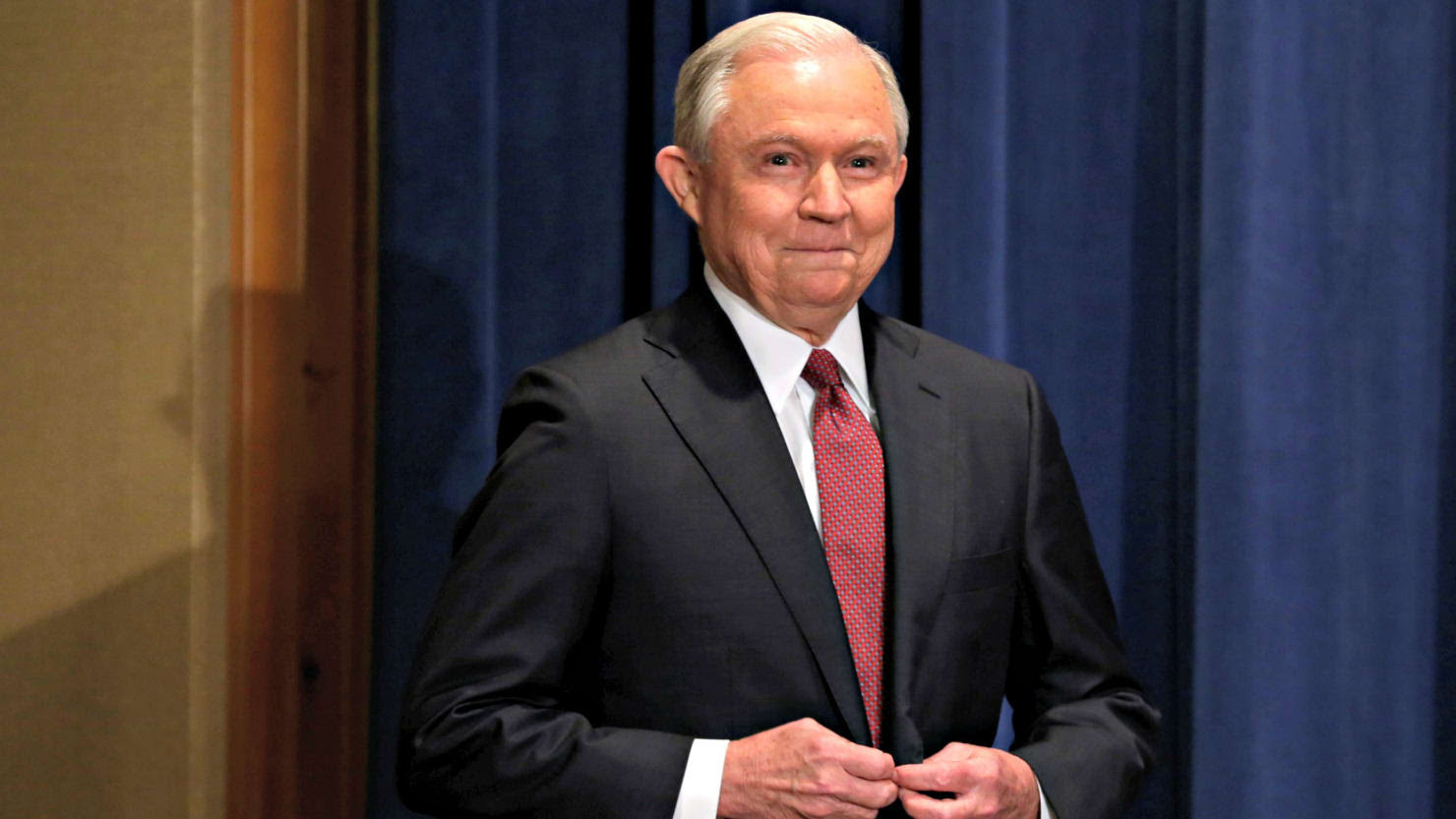 Attorney General 
Jeff Sessions
 announced Tuesday that the
Trump
 administration is ending the 
Obama
-era Deferred Action for Childhood Arrivals (DACA) immigration policy. Sessions noted that there will be a "wind-down period" to give Congress time to pass legislation to replace the program. Sessions said President 
Obama
 imposed on congressional powers when he created the program through executive order in 2012. "The compassionate thing is to end the lawlessness, enforce our laws, and, if Congress chooses to make changes to those laws, to do so through the process set forth by our Founders in a way that advances the interest of the nation," Sessions said. Ahead of the alleged announcement, Trump tweeted that it was up to Congress to address the program, which currently protects nearly 800,000 undocumented youth from deportation. Sessions additionally referred to those protected by the DACA policy as "this group of illegal aliens."
*Irma Whips Up to Category 5, With South Florida in Its Path
Hurricane Irma hit Category 5 strength early 
Tuesday
, forecasters declared, warning the approaching storm's path is putting it on a direct course for South Florida later this week. Weather crews detected winds as high as 175 mph, as Puerto Rico and Virgin Islands officials urged residents to take shelter as the monster storm approached. Irma is the strongest storm on record in the Atlantic since Hurricane Felix in 2007.
*Harvey Relief Telethon to Feature Beyoncé and Clooney
Beyoncé
 leads a roster of big-name celebrities who've signed on to help raise money to benefit victims of Hurricane Harvey in a live telethon. 
George Clooney, Barbra Streisand
, and
Oprah Winfrey
 are just a few of those set to appear during "Hand in Hand: A Benefit for Hurricane Harvey Relief" on 
Sept. 12
. The one-hour special will air at 
8 p.m. ET
 across ABC, CBS, NBC, Fox, and CMT. The benefit will also feature 
Julia Roberts, Reese Witherspoon, Matthew McConaughey, Dennis Quaid, Blake Shelton,
 and country superstar 
George Strait
. Proceeds from the event will be donated to several charities aiding recovery efforts in Houston, including the United Way of Greater Houston, Habitat for Humanity, Save the Children, Feeding Texas and the Mayor's Fund for Hurricane Harvey Relief.
*Putin: President Trump Is 'Not My Bride'
Russian President 
Vladimir Putin
 still has hope for improving relations with the United States under the leadership of President 
Trump
, he said 
Tuesday
. But Putin took issue with questions from reporters asking whether he was disappointed in the American president, calling it "naive" to ask. "He's not my bride, and I'm also not his bride or groom," he said at the BRICs summit in Xiamen, China. Meanwhile, Putin said he was reserving the right to further cut the number of U.S. diplomatic personnel in Russia. "But we won't do that for now," he said. "Let's wait and see how the situation develops further."
*THINK FREELY – READ LBN:
*Putin: Military Threats at N. Korea May Cause 'Catastrophe'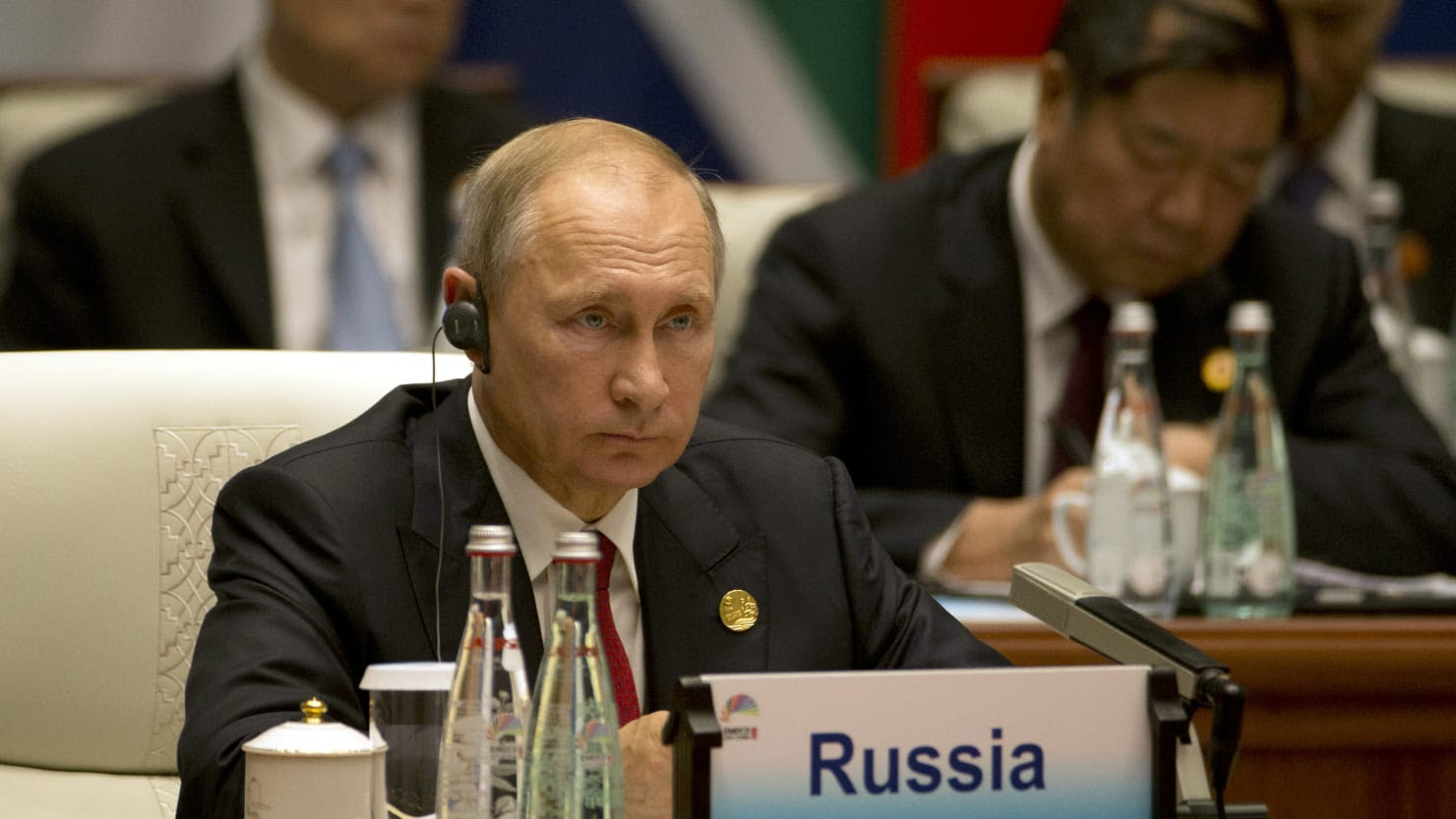 Threats of military action against North Korea could cause a "global catastrophe," said Russian President Vladimir Putin, after a BRIC summit in China on Tuesday. Putin criticized U.S. attempts at diplomacy in particular, noting that tougher sanctions against the reclusive nation were doomed to failure as they would rather "eat grass" than give up their weapons program. He said Pyongyang won't halt its missile tests until it feels safe. "There's no other path apart from a peaceful one," Putin told reporters. "Russia condemns North Korea's exercises, we consider that they are a provocation … [But] ramping up military hysteria will lead to nothing good." Russia shares a border with North Korea and has called for negotiations.

*WHO READS LBN? Columnist and author Peggy Noonan
*Hospital Tells Cops to Stay Away from Nurses After Bad Arrest: 
Officials at a Utah hospital where a nurse was forcibly arrested after refusing to draw blood from an unconscious patient are imposing new restrictions on law enforcement — including no longer allowing cops to be in the emergency room or to interact with nurses. Gordon Crabtree, interim CEO at the University of Utah Hospital, told reporters that the nurse, Alex Wubbels, handled the July 26 incident with "utmost courage and integrity" while upholding hospital policy and patient privacy. "Her actions are nothing less than exemplary," Crabtree said during a news conference Monday, adding that he was "deeply troubled" by the actions caught on camera of Salt Lake City Detective Jeff Payne, who arrested Wubbels after she tried to explain to the detective that blood could not be taken without a warrant from an unconscious patient unless he or she consents or that individual has been arrested.

*LBN-INVESTIGATES: Alcatraz
Spanish explorers discovered Alcatraz Island in 1775. They named it La Isla de los Alcatraces, which means "Island of the Pelicans." Prisoners later called it "The Rock."
In 1850, President Millard Fillmore (1800–1874) reserved Alcatraz Island for military use. A fortress was built on it and about 100 cannons were placed around the island to protect San Francisco Bay.
The largest group of Native Americans imprisoned at Alcatraz was 19 Hopi "hostiles." They were imprisoned because they refused to farm the way the U.S. government wanted them to. They also opposed forced education in government boarding schools.
The "Escape from Alcatraz Marathon" is held every year to show that it is possible to escape from Alcatraz and live. Created in 1980, it includes a 1.5-mile swim to San Francisco, an 18-mile bike ride, and an 8-mile run.
*LBN-HEALTH WATCH: "When people have slept less, it's a little like looking at the world through dark glasses," said Janice Kiecolt-Glaser, a longtime relationship scientist and director of the Ohio State Institute for Behavioral Medicine Research. "Their moods are poorer. We're grumpier. Lack of sleep hurts the relationship." The men and women in the study had been married from three to 27 years. They reported varying amounts of sleep — anywhere from three and a half to nine hours a night. Each couple made two visits to the lab, where the partners were prodded to talk about the issues that caused the most conflict in their relationship. Then the researchers analyzed videos of their exchanges using well-established scoring techniques to assess positive and negative interactions and hostile and constructive responses. After all the data were parsed, a clear pattern emerged. Couples were more likely to be hostile — like the couple fighting about the child's birthday party — when both partners were functioning on less than seven hours of sleep. Notably, the couples with more than seven hours of sleep still argued with each other, but the tone of their conflict was different.
*LBN-MEDIA INSIDER:   ***Tronc, the publisher of The Los Angeles Times and The Chicago Tribune, announced on Monday that it had acquired The Daily News, the nearly 100-year-old tabloid that for decades set the city's agenda with its gossip, sports and city coverage. The deal represents the end of an era for The News, which was long a voice for New York's working class. It may also signal the end of the political influence of its owner, the real estate magnate Mortimer B. Zuckerman, who often used the paper's bold, front-page headline — known as "the wood" — for commentary about candidates and politicians, locally and nationally. The News once boasted A-list columnists including Liz Smith, Jimmy Breslin and Pete Hamill, but it has been worn down by a grinding tabloid war with the Rupert Murdoch-controlled New York Post. And like the rest of the newspaper industry, The News has been battered and bruised by the internet age, when the equivalent of pithy headlines — a staple of The News — come a mile a minute on Twitter.   ***Longtime Jewish Journal editor-in-chief and publisher Rob Eshman announced last week that he will step down on Sept. 26. The stated reason is that Eshman, 57, wants to work on a food book based on his food blog Foodaism and more movie projects. He will be succeeded as top editor by David Suissa, the president of the Jewish Journal's parent Tribe Media
*LBN-NOTICED:   ***Scarlett Johansson and new boyfriendColin Jost were seen kissing in the rain and dancing to a performance by Diana Ross at a starry Hamptons party. The new couple — who, according to witnesses, "kissed outside and didn't care that it was raining" — were among a host of big names at a Saturday bash thrown by Discovery Communications chief David Zaslav and wife Pam at their East Hampton home.
*LBN-INVESTIGATES: The top three stressful cities in America are Chicago, Illinois; Los Angeles, California; and New York, New York
*LBN-BOOK NEWS: Hillary Clinton casts Bernie Sanders as an unrealistic over-promiser in her new book, according to excerpts posted by a group of Clinton supporters.  She said that his attacks against her during the primary caused "lasting damage" and paved the way for "(Donald) Trump's 'Crooked Hillary' campaign." Clinton, in a book that will be releasedSeptember 12 entitled "What Happened," said Sanders "had to resort to innuendo and impugning my character" because the two Democrats "agreed on so much."
*LBN-SPORTS INSIDER:   ***Texas billionaire Tilman J. Fertitta agreed to definitive terms to purchase the Houston Rockets, both the team and the Houston businessman confirmed Tuesday.
*BE SMART – READ LBN: Now your friends, family and associates can sign up to receive LBN (if they've got the guts). Simply go to: www.LBNElert.com and sign up.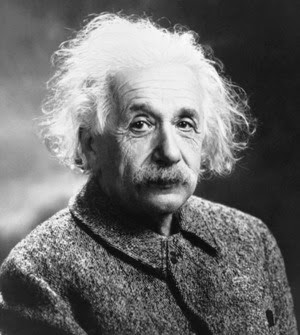 *LBN-SPOTLIGHT: Winner "Best of Los Angeles Award" – Best Drug Prevention Charity —–  Brent ShapiroFoundaton   https://vimeo.com/232416227
*LBN-R.I.P.: Murray Lerner, a seminal music documentary filmmaker of the ′60s and ′70s, has died at age 90 in New York City. The cause of death was kidney failure. Though less famous than his contemporaries D.A. Pennebaker and the fraternal duo Albert and David Maysles, Lerner was every bit their equal in the cultural significance of his work, recording historic footage of Bob Dylan going electric at the 1965 Newport Jazz Festival and Jimi Hendrix and The Doors giving their last major performances in 1970 at the Isle of Wight Festival.

*LBN-VIDEO LINK: TV's intriguing TV show —-  "Without Notes" with Susan Estrich – Episode 2: The Kennedy Campaign —  https://youtu.be/IQXPvgxeX8g
*LBN-COMMENTARY by David Leonhardt
:  A half-century ago, a top automobile executive named 
George Romney
 — yes, 
Mitt's
 father — turned down several big annual bonuses. He did so, he told his company's board, because he believed that no executive should make more than $225,000 a year (which translates into almost $2 million today). He worried that "the temptations of success" could distract people from more important matters, as he said to a biographer, 
T. George Harris
. This belief seems to have stemmed from both Romney's Mormon faith and a culture of financial restraint that was once commonplace in this country.Romney didn't try to make every dollar he could, or anywhere close to it. The same was true among many of his corporate peers. In the early 1960s, the typical chief executive at a large American company made only 20 times as much as the average worker, rather than the current 271-to-1 ratio. Today, some C.E.O.s make $2 million in a single month. The old culture of restraint had multiple causes, but one of them was the tax code. When Romney was saying no to bonuses, the top marginal tax rate was 91 percent. Even if he had accepted the bonuses, he would have kept only a sliver of them.
LBN-COMMENTARY by Catholic Author Tom Nash: In a 2002 series of articles, Michael Rezendes and his colleagues on The Boston Globe's "Spotlight" team did the Catholic Church—and, by extension, society at large—a great service in bringing greater light to the problem of sexual abuse by some priests in the Church. The Globe's Pulitzer-Prize-winning coverage ignited investigations that helped facilitate national and international reforms. Some Catholic would strongly reject any affirmation of the Globe, given the newspaper's general bias against the Church. I recognize that bias, and yet I would argue there's no doubt that God used the Globe's talented journalists to help purify the Church, as surely as he employed in Old Testament times ancient Babylon to topple the corrupt Kingdom of Judah and thereby spur the reform of the Jewish people. The Church in America, and elsewhere around the world, had various leaders who forget their primary role as shepherds—namely, to cherish and protect their flock, especially those most vulnerable—and instead moved offending clerics to other parishes. Miscreant lay employees never would've been given second and third chances, and so we see that radical trust in God supersedes maintaining problematic priests to preempt financial losses at the parish and diocesan level. Indeed, as we have seen too many times, not radically trusting in God only makes the explosion that much worse, when the pressure cooker of scandal finally blows.  — http://www.catholicworldreport.com/2017/09/03/tolerant-of-libel-turning-the-spotlight-on-the-boston-globe/

*LBN-VIDEO LINK: 10 Things the Rich Do (That The Poor Don't) —-   https://youtu.be/NQhTXyu7d5s
*LBN-A DIFFERENT VIEW………
*LBN-OVERHEARD:   ***Almost a year after Prince Harryconfirmed his relationship with actress Meghan Markle, the "Suits" star has opened up for the first time about the royal romance. "I can tell you that at the end of the day I think it's really simple," the 36-year-old explained in the October issue of Vanity Fair. "We're two people who are really happy and in love. We were very quietly dating for about six months before it became news, and I was working during that whole time, and the only thing that changed was people's perception. Nothing about me changed. I'm still the same person that I am, and I've never defined myself by my relationship."   ***Angelina Joliesays she's nearly ready to return to acting after taking time off due to her dramatic split with Brad Pitt. Jolie screened her latest film as a director, "First They Killed My Father," at the Telluride Film Festival in Colorado, where she said during a Q&A: "Right now, I don't have anything to direct that I feel passionate about like this, so I'll do some acting. I've taken over a year off now, because of my family situation, to take care of my kids."