*Hugh Hefner Died of Cardiac Arrest while Battling E. Coli:
Hugh Hefner
 died of cardiac arrest and respiratory failure. The 91-year-old Playboy founder had been battling E. coli and septicemia (blood poisoning) for six days prior to his passing on Sept. 27, his death certificate reveals. The doctor explained that Hef was "highly resistant to antibiotics" that were trying to fight the E. coli infection. He passed away in his famed mansion in Los Angeles, which will undergo massive renovations under its new owner, 
Daren Metropoulos
. The iconic publisher was laid to rest in a private memorial 
Saturday
.
*Gun Dealer Who Sold to Vegas Killer: 'My Gut Fell Out From Underneath Me'
The Utah gun-shop owner who said he sold a firearm to suspected Las Vegas shooter 
Stephen Paddock
, 64, spoke for the first time late 
Monday
. "My gut fell out from underneath me," said 
Chris Michel
, owner of Dixie GunWorx in St. George, told The Spectrum & Daily News. "I mean, it was the worst thing I could ever imagine." Michel said he recognized Paddock as having purchased a shotgun—a weapon he did not use in the mass shooting—from his store earlier this year. "He was a normal, average 'Joe Blow' kind of guy," Michel added. "There was nothing special that happened. He came in a couple of different times, we dealt with him as a normal customer." Paddock reportedly opened fire late 
Sunday
 on attendees of the Route 91 Harvest Music Festival, from a hotel room on the 32nd floor of the Mandalay Bay hotel, killing at least 59 people and injuring hundreds others. Michel said the blame falls entirely on Paddock, who "made the worst mistake" and not at all on the gun dealers who sold him the alleged arsenal he had with him during the shootings.
*Bob Dylan on Tom Petty's Death: 'It's Shocking, Crushing News'
"It's shocking, crushing news. I thought the world of Tom," Bob Dylan said late Monday in a statement provided to The Daily Beast, responding to news that his fellow rock icon and one-time bandmate Tom Petty had passed away at 66 years old. "He was a great performer, full of the light, a friend, and I'll never forget him." Dylan and Petty collaborated multiple times during the 1980s: Petty and The Heartbreakers toured with Dylan in 1986; Petty backed and produced Dylan on the 1986 song "Band of the Hand," the theme song for a film of the same name; and, perhaps most famously, Petty and Dylan were two members of rock supergroup The Traveling Wilburys, alongside George Harrison, Roy Orbison, and Jeff Lynne.
*10 Million Americans Saw Russian Election Ads, Facebook Says
Approximately 10 million people in the U.S. saw Facebook ads purchased by Russian buyers to influence the 2016 election, Facebook said Monday. Facebook recently handed Congress 3,000 ads, which it says were purchased by Russians to sow division in the U.S. before and immediately after the presidential election. Of those 3,000 ads, 44 percent were viewed before the election and 56 percent after the election, Facebook said. 99 percent of the ads were purchased for $1,000 or less.
*Remains Found in Aruba Didn't Belong to Natalee Holloway: 
Bone fragments discovered in Aruba during a new probe into the disappearance of Natalee Holloway are not a match for the missing Alabama teen, according to a forensic scientist who tested the remains. "Out of the four individual bone samples only one was found to be human. The mitochodrial DNA bone sample was not a match to [mother] Beth Holloway, and so it was ruled out as being Natalee Holloway," Dr. Jason Kolowski told Oxygen.com. The remains were found during a renewed 18-month investigation into Natalee Holloway's disappearance, led by her father, Dave Holloway, and private investigator TJ Ward, who were led to the bone fragments by an informant known as "Gabriel."
*LBN-WHERE THE ELITE AND UNDERDOGS MEET: Now your friends, family and associates can sign up to receive LBN (if they've got the guts). Simply go to www.LBNElert.com and sign up to receive.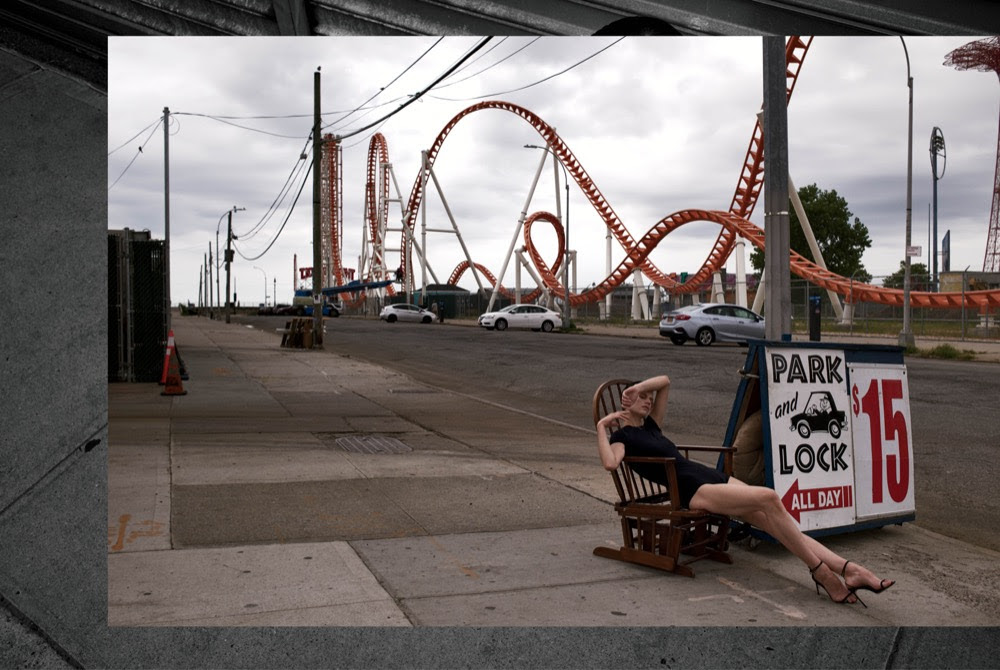 *DISRESPECT" – Televangelist Pat Robertson: Vegas Attack Is Due To People's 'Disrespect' of Trump, National Anthem
Televangelist Pat Robertson claimed Monday that the Las Vegas attack is connected to people disrespecting the country and President Donald Trump. The 700 Club anchor said that "violence in the streets" is happening because "we have disrespect for authority; there is profound disrespect for our president, all across this nation they say terrible things about him. It's in the news, it's in other places." Robertson specifically noted the NFL players kneeling, "There is disrespect now for our national anthem, disrespect for our veterans, disrespect for the institutions of our government, disrespect for the court system. All the way up and down the line, disrespect."

*LBN-SEE IT:… Jeffrey Katzenberg is trying to raise $2 billion for his new television start-up that will provide short-form content of premium quality for mobile devices.
*LBN-NOTICED:   ***Another packed house last night at "City Talk", the monthly conversation series held in a private room at the popular Baltaire restaurant in Brentwood. Last night, the guest of honor was BigMike, founder and CEO of Advanced Nutrients, the world largest legal cannabis company. BigMike explained to the audience that he is currently working with California legislators to insure the success of the legalization effort in California. He also offered to debate TV hostess Nancy Grace, who is a vocal critic of cannabis.    ***Angelina Jolie at the AMC theater in Burbank, taking her 9-year-old twins Knox and Vivienne to a movie and looking flawless.
*LBN-BUSINESS INSIDER:   ***China has said it will eventually ban gasoline-powered cars. California may be moving in the same direction. That pressure has set off a scramble by the world's car companies to embrace electric vehicles. On Monday, General Motors, America's largest automaker, staked its claim to leadership. Outlining a fundamental shift in its vision of the industry, it announced plans for 20 new all-electric models by 2023, including two within the next 18 months. G.M.'s announcement came a day before a long-scheduled investor presentation by Ford Motor that was also expected to emphasize electric models. After the G.M. news emerged, Ford let loose with its own announcement, saying it would add 13 electrified models over the next several years, with a five-year investment of $4.5 billion.
*LBN-MUSIC INSIDER:   ***"Unexpected medical issues" forced Aerosmith to cancel the shows, and while no other details were provided, rumors soon began circulating aboutSteven Tyler's health. However, in a statement Monday, Tyler downplayed any major health woes. "I give you all an A+ for creative speculations but I certainly did not have a heart attack or a seizure (unless Joe Perry is takin' a rippin' lead)," Tyler wrote on the Aerosmith site. "Sorry to have cut the tour short but I had to have a procedure that only my doc in the States could perform."
*LBN-R.I.P.:   ***Tom Petty, a songwriter who melded California rock with a deep, stubborn Southern heritage, died on Monday after suffering cardiac arrest. He was 66 and had lived in Los Angeles. Tony Dimitriades, Mr. Petty's longtime manager, confirmed the death.   ***Arthur Janov, a California psychotherapist variously called a messiah and a mountebank for his development of primal scream therapy — a treatment he maintained could cure ailments from depression and alcoholism to ulcers, epilepsy and asthma, not to mention bring about world peace — died on Sunday at his home in Malibu, Calif. He was 93. The office manager of his organization, the Janov Primal Center in Santa Monica, Calif., confirmed the death.

*WHO READS LBN? Author Jonas Mekas:
*LBN-MEDIA INSIDER:   ***The editor of Miami's Ocean Drive is leaving after four years, we are told. In a memo, outgoing Editor-in-Chief Jared Shapiro told staffers, "It has been an amazing experience, a perfect exclamation point of my journey in magazines."

*LBN-VIDEO LINK: Bill Maher's Epic Rant on Political Correctness – January 27, 2017 | Real Time —-https://youtu.be/D1r9_tgRgRk
*LBN-THIS DAY IN HISTORY
George Washington Creates Thanksgiving Day (1789)
Though the feast held in 1621 may be better remembered, the first official national Thanksgiving in the US was declared in 1789. On that day, Washington, the president at the time, offered thanks for "the great degree of tranquility, union, and plenty" following the revolution. Thanksgiving feasts were declared sporadically until 1863, when President Lincoln established it as a lasting holiday. Traditionally, the president pardons a live turkey each year.

*LBN-COMMENTARY by David Brooks: Establishment Republicans have tried five ways to defeat or control Donald Trump, and they have all failed. Jeb Bush tried to outlast Trump, and let him destroy himself. That failed. Marco Rubio and others tried to denounce Trump by attacking his character. That failed. Reince Priebus tried to co-opt Trump to make him a more normal Republican. That failed. Paul Ryan tried to use Trump; Congress would pass Republican legislation and Trump would just sign it. That failed. Mitch McConnell tried to outmaneuver Trump and Trumpism by containing his power and reach. In the Senate race in Alabama last week and everywhere else, that has failed. Trumpist populist nationalism is still a rising force within the G.O.P., not a falling one. TheBob Corkers of the party are leaving while the Roy Moores are ascending. Trump himself is unhindered while everyone else is frozen and scared. As a result, the Republican Party is becoming a party permanently associated with bigotry. It is becoming the party that can't govern. And as a bonus, Trumpish recklessness could slide us into a war with North Korea that could leave millions dead.

*LBN-VIDEO LINK: Levi's Wokes – SNL —https://youtu.be/adPXDTvADD0.

*LBN-A DIFFERENT VIEW:…
*LBN-OVERHEARD:   ***Jimmy Kimmel, who grew up in Las Vegas, delivered one of the most emotionally searing monologues in his show's 14-year history on Monday as he honored those killed and injured in Sunday night's shooting, and challenged President Trump and Congress to act against gun violence. Just as he did in his attacks on the Republican health care bills this year, Mr. Kimmel used plain, pointed language while acting as a social conscience as he called out politicians, the National Rifle Association and complacent citizens.  ***Julia Roberts is well-aware of her reputation as being less-than-sweet during her peak as America's sweetheart. "I was my priority, a selfish little brat running around making films," Roberts, 49, told Harper's Bazaar UK. Roberts was previously rumored to be so difficult to work with that she earned the nickname "Tinkerhell" due to her behavior on the set of 1991's "Hook," in which Premiere magazine described her demeanor as "sometimes somber, sometimes at the near edge of hysteria."   ***In a series of bizarre tweets, actress Kirstie Alley suggested American's "mass usage of psychiatric drugs" is a "common denominator in shooters." The avowed Scientologist's tweets came in response to the horrific shooting in Las Vegas Sunday night which left more than 50 people killed and more than 500 hospitalized. Scientologists famously have strong views about prescription medications.