*LBN-INTEL FOR INFLUENCERS: Did you know "influencers" in all 50 of the United States and 26 foreign countries read LBN daily? ***3 Nobel Prize winners  ***12 members of the White House staff ***Over 100 Academy Award winners ***6 U.S. Senators ***Over 300 Grammy Award winners
*HOOKED – Purdue Pharma Knew of OxyContin Problems Soon After Release: Documents:
A confidential Justice Department report obtained by The New York Times shows drug maker Purdue Pharma knew about "significant" OxyContin abuse in its first years on the market, but claimed it wasn't aware of widespread misuse until long after it was released. Following a four-year investigation, the DOJ found that Purdue got reports that the pills were "being crushed and snorted; stolen from pharmacies; and that some doctors were being charged with selling prescriptions[.]" Internal notes from the company show it knew about Oxy getting snorted and sold on the streets as early as 1997. DOJ prosecutors wrote in the 2006 report that Purdue continued to market Oxy as "less prone to abuse and addiction than other prescription opioids" while knowing about the reports of abuse. They also recommended that Purdue executives be "indicted on felony charges, including conspiracy to defraud the United States," but top DOJ staff during the George W. Bushadministration "did not support the move" and settled with the pharmaceutical company in 2007. The documents come as the growing opioid epidemic has gotten worse in the United States, with the prescription opioid overdose death rate rising more than 10 percent in 2016.

*Kim Jong Un's Right-Hand Man Traveling to New York:
North Korea is sending a top official to the U.S. in the latest effort to get the summit between Donald Trump and Kim Jong Un back on track. North Korea's Kim Yong Chol, vice chairman of the ruling Workers' Party's Central Committeeand Kim Jong Un's right-hand man, is flying to the U.S. Tuesday. He will be the highest ranking North Korean official to visit the U.S. since 2000, when Pyongyang sent Vice MarshalJo Myong Rok to meet then-President Bill Clinton. The trip is another hint the June summit may be back on after Trump said he was canceling the meeting. Trump confirmed the visit viaTwitter Tuesday morning, saying: "We have put a great team together for our talks with North Korea. Meetings are currently taking place concerning Summit, and more. Kim Young Chol [sic], the Vice Chairman of North Korea, heading now to New York. Solid response to my letter, thank you!"

*Roseanne quits Twitter after epic racist, anti-Semitic meltdown: 
Roseanne Barr fired off a bizarre tweetstorm Monday night into Tuesday, falsely claiming Chelsea Clinton is married toGeorge Soros' nephew, repeating a false rumor that the billionaire is a Nazi sympathizer and cracking a racist joke about former Obama adviser Valerie Jarrett — before announcing she was quitting the social media platform altogether. The comedienne started her internet rant just beforemidnight Monday, tweeting, "Chelsea Soros Clinton," followed by a since-deleted tweet that said, "she's married to soros nephew." An hour later, she followed up with, "soros' goal; the overthrow of us constitutional republic by buying/backing candidates 4 local district attorney races who will ignore US law & favor 'feelings' instead-and call everyone who is alarmed by that 'racist.'"

*White House Moves Ahead With Tough Trade Measures on China:
The Trump administration said on Monday that it would proceed with plans to impose a series of punitive trade-related measures on China in the next month, intensifying pressure on Beijing as trade talks between the countries continue. TheWhite House said in a statement that the United States would move ahead with its plan to levy 25 percent tariffs on $50 billion of imported Chinese goods, despite recent remarks by Steven Mnuchin, the Treasury secretary, and other administration officials that the tariffs would be suspended while the countries continued their negotiations. The administration had previously announced a list of goods that would be subject to tariffs, including flat-screen TVs and medical devices. It then held a series of hearings on the tariffs, giving the public a chance to influence the final list. The White House said it would detail the final list of goods that will subject to the tariffs by June 15, and the duties would be imposed shortly after that, the statement said.

*WHO READS LBN? Author Shobha Rao along with "influencers" in all 50 of the United States and 26 foreign countries.
*North Korea Nuclear Disarmament Could Take 15 Years, Expert Warns: 
As the Trump administration races to start talks with North Korea on what it calls "rapid denuclearization," a top federal government adviser who has repeatedly visited the North's sprawling atomic complex is warning that the disarmament process could take far longer, up to 15 years. The adviser,Siegfried S. Hecker, a former director of the Los Alamosweapons laboratory in New Mexico, and now a Stanfordprofessor, argues that the best the United States can hope for is a phased denuclearization that goes after the most dangerous parts of the North's program first.

*Police Need Warrant to Search Vehicle Near Home:
The Supreme Court ruled Tuesday that police cannot search a vehicle parked next to a house on private property without a warrant. A Virginia police officer arrested Ryan Collins after confirming that he'd stolen a Suzuki motorcycle by lifting up a tarp covering the bike, which was parked on private property. According to the Wall Street Journal, Collins was convicted in state court and argued that the police violated "Fourth Amendment precedents" that would require a warrant before search. Under the Fourth Amendment, the "automobile exception" allows for cars to be searched without a warrant if "probable cause exists to believe it contains contraband." "In physically intruding on the curtilage of Collins' home to search the motorcycle, Office Rhodes not only invaded Collins' Fourth Amendment interest in the item searched, i.e. the motorcycle, but also invaded Collins' Fourth Amendment interest in the curtilage of his home," Justice Sonia Sotomayor wrote in her opinion. "The question before the court is whether the automobile exception justifies the invasion of the curtilage. The answer is no."

*De Beers to Sell Diamonds Made in a Lab for First Time:
The world's largest diamond-mining company, De Beers, is to sell lab-made diamonds for the first time in its 130-year history. In a statement released Tuesday morning, De Beers said it will market the lab-grown diamonds—which are much cheaper than mined diamonds—in a new fashion line called Lightbox. "Lightbox will transform the lab-grown diamond sector by offering consumers a lab-grown product they have told us they want but aren't getting: affordable fashion jewellery that may not be forever, but is perfect for right now," said CEO Bruce Cleaver. "Our extensive research tells us this is how consumers regard lab-grown diamonds—as a fun, pretty product that shouldn't cost that much—so we see an opportunity here that's been missed by lab-grown diamond producers." Man-made diamonds make up a small part of the $80 billion global market, according to Bloomberg, but demand is increasing.

*Miraculous – Skripal Doctors Say They Didn't Expect Victims to Survive Nerve Attack:
The hospital staffers who treated Sergei and Yulia Skripal—who were attacked by a military-grade nerve agent in England—have said they are shocked the two survived the attempted murders. The former Russian spy and his daughter were poisoned with a Novichok agent in March in an attack the U.K. blamed on Moscow. Both have since been discharged from hospital. "When we first were aware this was a nerve agent, we were expecting them not to survive. We would try all our therapies. We would ensure the best clinical care. But all the evidence was there that they would not survive," said Stephen Jukes, an intensive-care consultant at the hospital. Hospital staff were unaware of the gravity of the situation when the two were admitted—until police moved in to protect the Skripals. "I spoke to the nurse in charge," recalled Duncan Murray, the hospital's senior intensive-care consultant, "and it was this conversation I really could never have imagined in my wildest imagination as having with anyone."

*Chris Collins, Acclaimed Business Coach, Praises Starbucks' Open Door Policy:
With global influence, Chris Collins, founder of Syndicate X, a "Secret Society for Entrepreneurs and Leaders," author ofGamification: Playing For Profits, and the host of Chris Collins Unleashed, praises Starbucks' new "no purchase necessary policy". "Their store environments are created with the intention of making you want to hang around and be more comfortable," Collins explains. "With even closer attention paid to enticing the senses, the smell (coffee), sounds, cute selection of tasty and savory stuff around, the "manufactured environment" cares for you." "Any person who enters our spaces, including patios, cafes and restrooms, regardless of whether they make a purchase, is considered a customer," Starbucks said in an email to employees. The revised Starbucks policy also suggests a code of conduct for store visitors, who should use the spaces as intended, be considerate of others, and act responsibly. Collins continues, "It's hard to tell if this new policy is strategically trying to increase sales or is a goodwill PR move." Using McDonalds' successful, yet unofficial "open to all" business model, Collins projects that "more than 25% of people taking them up on this "no purchase necessary policy", with no intention of a purchase, will end up buying something." Collins concludes by applauding Starbucks, "Smart move! Sales will happen!"

*QUESTION EVERYTHING – READ LBN: Now you can invite your friends, family, and associates (if they've got the guts) by telling them to go to www.LBNElert.com
*Company behind 'Active Shooter' game accused of tragedy porn: 
Parents, police and gamers alike are denouncing an upcoming video game that allows players to simulate a school shooting, saying the publisher wants to make money off the "glamorization of tragedies" impacting students and teachers across the country. Ryan Petty, whose 14-year-old daughter,Alaina, was killed during the Feb. 14 massacre at Marjory Stoneman Douglas High School in Parkland, Florida, told theMiami Herald that the planned June 6 release of Active Shooter should be canceled. The game, developed byRevived Games, will allow players to act as a SWAT team member or an active shooter on a digital distribution platform called Steam, operated by Washington-based Valve. Revived doesn't provide any contact information on its website, but it lists other controversial titles including Tyde Pod Challengeand White Power: Pure Voltage.

*LBN-INVESTIGATES: Serial Killers
1. A serial killer is someone who has murdered three or more people over a period of more than a month, with a cooling-off period between murders. The motive is usually based on psychological (often sexual) gratification, though the motives may also include anger, thrill, money, and attention seeking.
2. According to the FBI, more than 70% of serial killers experienced problems related to substance abuse. While only a few serial killers were actually addicted to alcohol and substances, many of them encountered them in their youth.
3. Many serial killers experienced sexually stressful events in childhood.
4. Dr. Harold Shipman (1946–2004) is regarded as the most prolific serial killer in modern history, with over 250 murders ascribed to him. He was a British doctor who murdered his patients: the oldest was a 93-year-old woman, and the youngest was a 41-year-old man. He hung himself in his cell in 2004, a day before his 58th birthday.
5. The blockbuster movie Se7en is a creepy thriller about a serial murderer who contrives to kill his victims in accordance with the seven deadly sins (lust, greed, gluttony, sloth, pride, anger, and envy). Another blockbuster about a serial killer is the Oscar-winning thriller Silence of the Lambs.
6. America's first serial killer is considered to be Dr. H.H. Holmes, who confessed to 27 murders in the late 1890s. He claimed that he could not help the fact that he was "a murderer, no more than the poet can help the inspiration to sing."
Jeffrey Dahmer impaled frogs, cats, and dogs' heads on sticks
7. Almost all serial killers admit that they started by acting out their fantasies on small animals before they moved to humans and that animal torture brought them a great source of pleasure. Given that most serial killers are from dysfunctional families, such pathological and abnormal behavior may be ignored. Jeffrey Dahmer's father, for example, had no qualms that his son performed animal dissections.
8. Former FBI Special Agent Robert K. Ressler (1937–2013) is the man credited with coining the term "serial killer" in 1971.
9. Steven Egger, in his book Murder among Us, notes that serial murderers are frequently found to have an unusual or unnatural relationship with their mothers (Hitchcock's Norman Bates is an archetype).
10. While many serial killers were abused or beaten as children, there are exceptions. Jeffrey Dahmer had an apparently normal upbringing, yet became one of the most horrible sex murderers in popular culture. His father wrote a book, A Father's Story, which searches for explanations for his son's deviance.

*LBN-INVESTIGATES: During the time of the Spanish Inquisition, Pope Innocent VIII condemned cats as evil and thousands of cats were burned. Unfortunately, the widespread killing of cats led to an explosion of the rat population, which exacerbated the effects of the Black Death.

*LBN-SITE OF THE DAY:  
My Decade TV is a site that collects YouTube videos from the 1970s, 1980s, and 1990s into a television channel-surfing experience, where users can flip through different channels, filter out genres and view videos by year.

*LBN-R.I.P.:   ***Bob Fuss, a former radio reporter for UPI in Los Angeles, then for years a CBS News reporter in Washington, died at age 64. He used crutches his entire life.   ***Frank McCullough, managing editor of the Los Angeles Times, San Francisco Examiner and Sacramento Bee, died in Santa Rosa at age 98.   ***Josh Greenfeld, who shared anOscar nomination with Paul Mazursky for his debut screenplay, "Harry and Tonto," died at 90.

*LBN-COMMENTARY by David Brooks: Once upon a time, white male Protestants ruled the roost. You got into a fancy school if your father had gone to the fancy school. You got a job at a white-shoe law firm or climbed the corporate ladder if you golfed at the right club. Then we smashed all that. We replaced a system based on birth with a fairer system based on talent. We opened up the universities and the workplace to Jews, women and minorities. University attendance surged, creating the most educated generation in history. We created a new boomer ethos, which was egalitarian (bluejeans everywhere!), socially conscious (recycling!) and deeply committed to ending bigotry. You'd think all this would have made the U.S. the best governed nation in history. Instead, inequality rose. Faith in institutions plummeted. Social trust declined. The federal government became dysfunctional and society bitterly divided. The older establishment won World War II and built theAmerican Century. We, on the other hand, led to Donald Trump. The chief accomplishment of the current educated elite is that it has produced a bipartisan revolt against itself. What happened? How has so much amazing talent produced such poor results.

*LBN-VIDEO LINK: What Will Happen to Your Body If You Walk Every Day   — https://youtu.be/3Ka7B3hCg08

*LBN-MEDIA INSIDER:   ***Hollywood lawyer Robert Schwartz has sent a ten page letter to CNN's Jeff Zuckerdemanding a retraction and apology for the network's story about Oscar winner Morgan Freeman regarding sexual misconduct and harassment. The story was CNN's Chloe Melas and comes on the heels of the #MeToo movement and accusations against powerful men in Hollywood. Schwartz's letter questions Melas's reporting.   ***The sale of the Los Angeles Times to Patrick Soon-Shiong still hasn't actually happened, but plans are moving ahead for the Times to vacate downtown Los Angeles (the lease is apparently up at the end of June) and move to one of Soon-Shiong's office buildings in El Segundo.

*LBN-MUSIC INSIDER:   ***Linda Ronstadt is heading out for a small speaking tour in Northern California in September and was already in her hometown of Tucson. But she sold her place there, and pretty much stays home in San Francisco, where her two grown children have a house in the back. For a San Francisco Chronicle piece, she invited music critic Joel Selvin over for an update on how it's going living with theParkinson's that took her singing voice. At age 71 she does go out, "but I have to be very selective about what I do."

*LBN-COMMENTARY by Malcolm Gladwell (Best-selling author): I still prefer Canada to the U.S. I know I don't live there, but conceptually, I consider myself a Canadian. I like being identified as an outsider.

*LBN-A DIFFERENT VIEW:….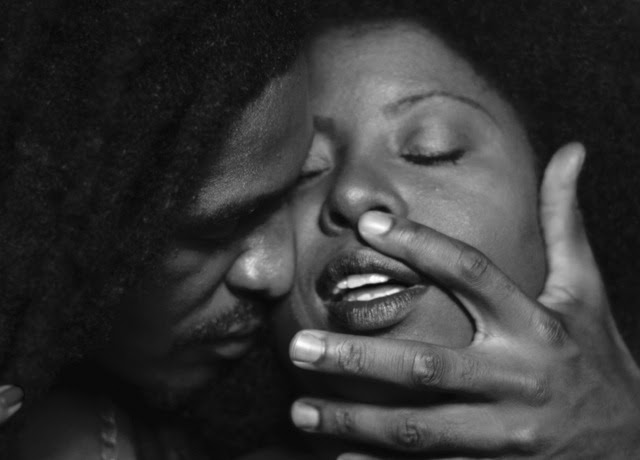 *LBN-OVERHEARD:   ***Martin Short and Steve Martin have deliberately kept politics — and President Donald Trump — largely out of their comedy, but in Short's case, it's not because he's short on opinions. "Steve and I have great respect for the fact that we don't just want a liberal audience. So you want the audience to feel that this is, in a way, a safe zone. A zone where they're not going to be made to feel like a jerk because they voted one way," Short, 68, told The Daily Beast in an interview released Sunday.    ***Woody Allen and Soon-Yi Previn's daughter Bechet has come to the director's defense following Moses Farrow's support of their father in the wake of allegations that Woody sexually abused Dylan Farrow as a child. "I never wanted to involve myself in the social media debates involving my father, but there comes a point when I realize that I can either continue pretending that none of this is going on, or stand up for him," Bechet Dumaine Allen wrote on Facebook last week. "He has been nothing but supportive and loving, and now it is my turn to support him." "I want to thank [Moses] for sharing his personal experiences so that people may begin to learn the truth about our family," Bechet, 19, added, sharing a link to a blog post written by Moses, in which he alleges Mia Farrow abused his siblings, including Soon-Yi, who married Woody in 1997.   ***Emma Watsonspent years brewing potions as young witch Hermione Granger in the "Harry Potter" films — and now she might just need one for herself. She has split from her "Glee" star boyfriend Chord Overstreet following a six-month romance.   ***Studio 54 co-founder Ian Schrager opens up about the iconic club in an acclaimed upcoming documentary that just landed a distribution deal in Cannes. "I haven't spoken about it for almost 40 years," the club owner turned top Public and Edition hotelier told us. "Because I'd been so quiet … people took liberties remembering what happened." The club owner quipped to us, paraphrasing a line once told to Berry Gordy: "If the lion doesn't tell his story, the hunters will."   ***Toxicological blood tests carried out on an actress who accused French film director Luc Besson of having raped her at a hotel in Paris were negative, a source close to the investigation said Monday. The 27-year-old woman, a model and actress, lodged a complaint a day after she met earlier this month with Besson, who has denounced the allegation as "fantasist accusations".

LBN E-Lert Edited By Renee Preston