*Millions of US citizens don't speak English to each other, continuing decades-long rise:
Last Wednesday, a U.S. Border Patrol agent in Montana stopped and questioned two U.S. citizens for over 30 minutes after he overheard them speaking Spanish at a gas station. The day before, a lawyer in New York City went viral after he was videotaped making xenophobic comments and threatening to call Immigration and Customs Enforcement on Spanish speakers in a deli. The incidents underscore a key fact about modern American society: as of 2016, 35 million U.S. citizens over the age of 18, or more than 15 percent, speak a language other than English at home, according to the U.S. Census. What's more, the Census data show that the link between U.S. citizenship and English language use has been growing steadily weaker over the past few decades. But that's not because newcomers to the country are less likely to be proficient English speakers than their peers in earlier decades. If anything, English proficiency among non-native speakers is increasing. Pick seven adult citizens at random from the U.S. population, and the odds are at least one of them speaks something other than English at home, according to theCensus Bureau's American Community Survey. If you include non-citizen residents, the odds are even higher: 66 million U.S. residents age 5 and older – 21.6 percent of that population – speak something other than English at home. The share of non-English speakers has been rising steadily for over three decades. U.S. residents today are nearly twice as likely to speak something other than English at home as residents in 1980, for instance. The Census doesn't have as much long-term data on the percent of adult citizens speaking something other than English, but since 2009 it's been rising in tandem with the share of all resident non-English speakers.
*NOT GOOD – Lava Enters Hawaii Power Plant, Risking Deadly Gas Release:
Lava from Hawaii's Kilauea volcano entered the grounds of a nearby geothermal power facility Monday, threatening the plant's sealed-off wells and potentially triggering a catastrophic explosion and an "uncontrolled release of hydrogen sulfide or other potentially dangerous volcanic gases," the Honolulu Star Advertiser reports. Workers were particularly concerned about a deep geothermal well that was difficult to seal off as lava advanced within a few hundred yards of a well pad area. Facility employees have been attempting to "quench" the wells—or pumping cold water into them to trap the gases—but the contents of one close to the lava were heating up despite their efforts. The plant itself has been shut down since the volcano erupted on May 3, but fissures with "fountaining" as high as 140 feet appeared just south of the plant in recent days.

*Trapped – Santa Fe School Shooter Cornered by 'Heroes' 

in Four Minutes

:
"Hero" officers at Texas' Santa Fe High School cornered its mass shooter within four minutes on Friday, keeping him contained until more officers arrived to help evacuate teachers and students, according to local police. Galveston Co. SheriffHenry Trochesset offered new details on how police stopped the gunman in last week's deadly school shooting, in a press conference late Monday. "The heroes from that [Independent School District] engaged this individual in approximately four minutes and stayed engaged with him, keeping him contained and engaged," Trochesset said, "so the other heroes—that continued to arrive—could evacuate the teachers administrators in the students from this school." Alleged gunman Dimitrios Pagourtzis, 17, was cornered in a room while 200 police stormed the school. However, Trochesset could not say for certain whether any students were accidentally struck by bullets fired by police, and autopsy results are still to come. Pagourtzis, who has been charged with capital murder in the massacre that left 10 dead and 13 wounded, is being held on suicide watch, the sheriff said.

*Publix Censors 'Summa Cum Laude' on Graduation Cake Order:
The grocery giant Publix is taking heat online for censoring a message on a cake that was meant to celebrate a new graduate's academic achievement of summa cum laude status.Cara Koscinski ordered the cake online after her son Jacobgraduated from his home-school program in Charleston, South Carolina, with a 4.89 grade-point average. Publix apparently edited out "cum"—in this context the Latin word for "with"—since it was deemed too profane on its website's algorithm. Jacob was "absolutely humiliated," Koscinski told The Washington Post. "It was unbelievable. I ordered the special graduation edition cake. I can't believe I'm the first one to ever write 'Summa Cum Laude' on a cake." A Publix store manager reportedly offered to remake the cake, but Koscinski said she declined.

*MY REVIEW: "I have been reading LBN daily for over five years. An amazing source of independent news and information."—- Raul G., an LBN reader from San Juan, Puerto Rico.
*Holding Steady – Uninsured Rate Holds Firm Despite Trump Attacks on Obamacare:
The number of Americans with health-care insurance remained mostly unchanged despite relentless attacks on the Affordable Care Act by the Trump administration, which previously declared the law "dead." Results of a government survey on health-insurance status, published Tuesday, show the uninsured rate remained largely the same—at 9.1 percent—in the first year of the Trump presidency. The new figures come from the Centers for Disease Control and Prevention, which keeps track of the number of Americans with and without insurance every quarter. Obamacare has substantially reduced the number of Americans without insurance, with the report showing 19.3 million fewer people were living without health insurance in 2017 compared with 2010.
*LBN- INVESTIGATES: Studies of twins reveal that fat cells in a heavier twin underwent metabolic changes that made it harder for them to burn fat. Even gaining as little as 11 pounds slows a person's metabolism-which, it turn, leads to even more weight gain.
*LBN-INVESTIGATES: Fish
1. Most fish reproduce by laying eggs, though some fish, such as great white sharks, give birth to live babies called pups.
2. Lungfish can live out of water for several years. It secretes a mucus cocoon and burrows itself under the unbaked earth. It takes in air with its lung through a built-in breathing tube that leads to the surface. A lungfish has both gills and a lung.
3. Some fish, such as the great white shark, can raise their body temperature. This helps them hunt for prey in cold water.
4. The oldest known age for a fish was an Australian lungfish. In 2003, it was still alive and well at 65 years old.
5. Fish use a variety of low-pitched sounds to convey messages to each other. They moan, grunt, croak, boom, hiss, whistle, creak, shriek, and wail. They rattle their bones and gnash their teeth. However, fish do not have vocal chords. They use other parts of their bodies to make noises, such as vibrating muscles against their swim bladder.
*LBN- INTEL FOR INFLUENCERS: Did you know that "influencers" in all 50 of the United States an 26 foreign countries read LBN daily? ***3 Nobel Prize winners   ***12 members of the White House staff   ***Over 100 winners of theAcademy Award   ***6 U.S. Senators   ***Over 300 Grammy Award winners.
*Salvador Litvak, the "Accidental Talmudist," Uses Social Media to Bring Together Jews, Christians, Muslims, Hindus, and Atheists in a Unique Community Built on Warmth and Wisdom:
Working with his wife, Nina Davidovich Litvak, Salvador reaches one million people in 70 countries daily through an engaging blog and Live Show. The Litvaks' mission is "to increase peace in the world by sharing Jewish wisdom with everyone."
Drawing from the vast body of wisdom literature found in Judaism's ancient Oral Tradition, also known as the Talmud, the Litvaks offer time-tested solutions to modern problems. They emphasize the value of civil discourse in the current climate of overheated debate and trolling, especially on social media.
A Hollywood film director and Chilean immigrant, Salvador became the Accidental Talmudist after a little miracle launched him into seven years of daily Talmud study. "In that oceanic repository of Jewish law and lore, I discovered a fountain of wisdom for living that is relevant to all people," Litvak said.
In addition to his social media posts and published articles, Salvador makes frequent appearances as an in-demand speaker. Audiences respond to his unique brand of smart, exuberant spirituality that's accessible to all, whether religious or secular.
"There has never been so much knowledge available to the average human being," says Litvak, "and yet everyone is thirsty for meaning. We don't satisfy the yearnings of our souls by zeroing our inboxes. We do it by living in consonance with the values and potential for which we were created. And we do it best in community."
*LBN-BUSINESS INSIDER:  ***Mark Zuckerberg,Facebook's chief executive, plans to strike a conciliatory note when he speaks to members of the European Parliamenton Tuesday, in the latest stop on his apology tour for the social network's mishandling of user information. Mr. Zuckerberg is expected to stick to what has become a well-used script when he appears before European lawmakers in Brussels on Tuesday evening. The chief executive intends to say that Facebook did not do enough to prevent the social network from being used for harm, according to an excerpt from his prepared remarks viewed by The New York Times. "Whether it's fake news, foreign interference in elections or developers misusing people's information, we didn't take a broad enough view of our responsibilities," Mr. Zuckerberg plans to say, according to the prepared remarks. "That was a mistake, and I'm sorry."
*LBN-NOTICED:   ***Scarlett Johansson still won't renounceWoody Allen. She stood by the Woodman — and caught flak for it — in 2014 when the director's daughter Dylan claimed in an open letter that he had molested her. On Friday night, at Come Prima on Madison Avenue in NYC, she had dinner with the auteur, who directed her in "Scoop," "Match Point" and "Vicky Cristina Barcelona." Also at the Italian eatery were "The Sopranos" creator David Chase and "Quarter to Three" singerGary U.S. Bonds.   ***Entertainment power attorney Bruce Ramer having lunch at the Grill in Beverly Hills.
*LBN- HEALTH WATCH:   ***Grip strength may be a better predictor of future health than some measurements doctors currently use to gauge risk, a large UK study suggests. Although grip strength has long been a good indicator of frailty or health in older people, it could help doctors understand adults' risk profile at all ages, including the odds of heart and lung disease, cancer and overall mortality, the study team writes in The BMJ.
*LBN-SITE OF THE DAY:
How Long to Read is a book search engine that helps you find out how long it will take to read books and provide reading time data that is tailored to you. With our simple WPM (words per minute) test you can find out how long it will take you to read almost anything, and also use our search engine to find books that will fit the time you have to read.
*LBN- R.I.P.:   ***Bernard Lewis, an eminent historian of Islam who traced the terrorist attacks of Sept. 11, 2001, to a declining Islamic civilization, a controversial view that influenced world opinion and helped shape American foreign policy under President George W. Bush, died on Saturday in Voorhees Township, N.J. He was 101. His longtime partner, Buntzie Churchill, confirmed the death, at a retirement facility.
*"Mile Marker"— Award-Winning Documentary Premieres at The Grove's Pacific Theater in Los Angeles 

Tonight

:
"Every day, an estimated 22 veterans end their own lives," explains Michael ''BigMike'' Straumietis, Mile Marker's executive producer and CEO of Advanced Nutrients LTD. In an effort to bring cultural awareness to this "extremely significant number", Mile Marker premieres on Tuesday, May 22, 2018, at The Grove's Pacific Theater in Los Angeles.
Cannabis, as an effective treatment option for Veteran's suffering from PTSD, is explored in this award-winning documentary. Made "by veterans for veterans," director Korey Rowe, a veteran who served in the Iraq and Afghanistan wars, investigates new and controversial techniques and methods for treating PTSD, as well as looking into the lives of veterans in America today.
Pacific Theaters at The Grove
189 The Grove Drive
Los Angeles, CA 90036
Tuesday, May 22, 2018
8 p.m. Screening starts
9:30 p.m. Q&A with Korey Rowe and Michael ''BigMike'' Straumietis

*LBN-COMMENTARY by David Brooks: Recently, I've been lucky enough to be around a lot of people who I would regard as moral heroes. They spend their lives fighting poverty, caring for the young or the sick, or single-mindedly dedicated to some cause. I've been wondering what traits such people tend to have in common. The first is that they didn't overthink their decision before choosing to live this way. They didn't weigh the costs and benefits or wage any internal battle with themselves. As Anne Colby and William Damon write in "Some Do Care," a book that has organized my thinking on this subject: "We saw an unhesitating will to act, a disavowal of fear and doubt, and a simplicity of moral response. Risks were ignored and consequences went unweighed." At some point in their lives, somebody planted an ideal. Somebody set a high example of what a good life looks like, and the person who went on to become a moral hero just assumed that, of course, that's what one should do. They tend to have a "This is what I do" mentality. They don't have a lofty sense of themselves. They don't have a sense that they are doing anything extraordinary. "What I do is as simple and common as the laughter of a child,"Mother Teresa once said.

*LBN- VIDEO LINK: 1982- Grand Wizard defends KKK policy on segregation — KKK Grand Imperial Wizard Bill Wilkinsondefends his vision of a segregated America on a 1982 episode of "Crossfire."  https://youtu.be/NYXZQ9BRiGw

*LBN- COMMENTARY by Nora Biette-Timmons: A country where one in three households owns guns is a country where a lot of children grow up alongside deadly weapons. New calculations indicate just how many of those kids live in homes where adults fail to safely store their firearms. According to the analysis, an estimated 4.6 million American children reside in a household where at least one gun is kept loaded and unlocked. The study's authors also determined that the share of child-rearing gun owners who don't secure all their firearms has more than doubled since the last time similar research was conducted. The findings were published online on May 10 in the Journal of Urban Health, a little more than a week before a gun rampage outside of Houston provided a horrific illustration of the dangers that arise when firearms are left accessible to children and teens. Kids find guns and unintentionally shoot themselves or others. Unsecured firearms are a leading means of youth suicide. As the nation was reminded last Friday, children also sometimes use their parents' or caregivers' guns to commit homicides or mass murders: The 17-year-old student charged with fatally shooting 10 and wounding 13 more at his high school in Sante Fe, Texas, on Friday reportedly carried out his attack with a shotgun and revolver belonging to his father. A federal analysis of school shootings released in 2004 found that 65 percent of perpetrators used a gun owned by a relative.

*"Tell YOUR Story" – "The Best Promotional Deal On The Web" 
Now YOU can tell YOUR unique story in the world-famous LBN E-Lert – www.LBNElert.com – and communicate directly with LBN readers in all 50 of the United States and 26 foreign countries.
Amazing coverage with YOUR story, YOUR headline, YOUR photo and YOUR website. And then, of course, you can share this LBN story on all YOUR Social Media! And it's really easy to do. Simply send your story (not to exceed 250 words) including a photo and link to: LBNElert@TimeWire.net. We will approve and run.
The cost is a mere $250 payable via PayPal or credit card. This is (by-far) one of the best deals in the world of digital promotion and only available to LBN subscribers.

*LBN-COMMENTARY by Charlotte Lieberman: "We're all our own worst critics." Ever heard that one before? Yes, it's an obnoxious cliché, but it's not just self-help fluff. Evolutionary psychologists have studied our natural "negativity bias"," which is that instinct in us all that makes negative experiences seem more significant than they really are.  In other words: We've evolved to give more weight to our flaws, mistakes and shortcomings than our successes.  "Self-criticism can take a toll on our minds and bodies," said Dr. Richard Davidson, founder and director of the Center for Healthy Minds at the University of Wisconsin-Madison, where he also teaches psychology and psychiatry.

*LBN- VIDEO LINK- Peter Thiel: The Reasons for the Decline of Western Civilization and Science. Peter Andreas Thiel is an American entrepreneur, political activist, and author. He was ranked No. 4 on the Forbes Midas List of 2014, with a net worth of $2.2 billion. He co-founded PayPal —https://youtu.be/0JTnztV5oJQ

*LBN- COMMENTARY by Rex Reed: What has happened toJim Carrey? Once a revered comedian with a big fan base, Carrey hasn't made a good movie in 10 years, and the ones he's in have been box-office bombs. Now he's turned to drama, and like an army of funny men who tried it before, hoping for new respect as a serious actor from both critics and audiences, he is advised to brace himself. I admire Carrey for taking on a grim and sobering project made in Krakow, Poland, that requires a range he would never be asked to show in any American sitcom, but Dark Crimes is so lurid, irrelevant and unwatchable it makes you wonder if he ever read the script.

*LBN-A DIFFERENT VIEW:….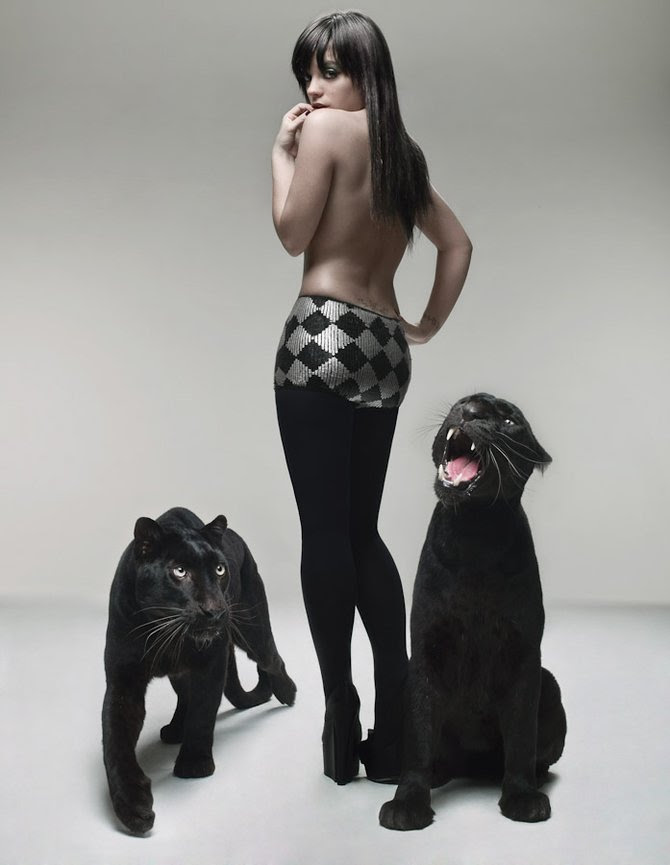 *LBN- OVERHEARD:   ***Notorious Tonya Harding lost toAdam Rippon in the "Dancing with the Stars" finale on Mondaynight. But she had a lot to celebrate backstage, as she says that America has been rooting for her — and she's lost weight while dancing! The ice skater known for the bizarre Nancy Kerrigan incident in 1994 couldn't glide past fellow figure skater Rippon, even after he was dissed by one of the judges.
LBN E-Lert Edited By Renee Preston