*'Well Under Way' – Satellite Images Show Dismantling of North Korea Nuclear Site:
Kim Jong Un's recent rhetoric about his commitment to denuclearization appears to have been backed up by satellite images that show the dismantling of a nuclear testing site is underway. The North Korean leader made the shock announcement that his country would stop testing nuclear missiles in April in a major step toward the warming of ties between North and South Korea. The new pictures appear to confirm the dismantlement of the Punggye-ri nuclear test site has begun, with several key buildings and a rail line having been removed. The pictures, taken May 7, are "the first definitive evidence that dismantlement of the test site was already well underway," according to a blog post by 38 North, a website run by former U.S. diplomats.
*Prosecutors: Flint's Water Was Treated Through a 'Hole in the Floor':
Workers that were gearing up to put Flint's water treatment plant into operation used a "hole in the floor," rather than an industry-standard pump, to dump chemicals into the Flint River's water, prosecutors told a Michigan court in the criminal case against local officials. "We are putting it on the second floor in the mechanical room and feeding through a hole in the floor," read the plant's logbook entry, dated Sept. 16, 2013. The plant continued to run for well over a year despite bacteria and chlorine byproduct being detected in the water, and a rise in Legionnaires' disease outbreaks suspected to be caused by the water. In court, Special Prosecutor Todd Flood said that other chemicals used on the water supply were simply dumped through the same hole "because the city didn't have equipment that's typically used." One county official testified that he was distressed by the inoperable and out of date equipment he saw, 17 months before Flint's water was exposed as having dangerously high levels of lead.

*Worst Nightmare – Pilot 'Sucked Halfway Out' of Cockpit Window at 32,000 Feet:
If you're having a bad day at work, spare a thought for the co-pilot of Chinese airliner who was sucked halfway out of his plane's cockpit windshield after it blew out. A Sichuan Airlines flight was forced to make an emergency landing Monday, and the aircraft's captain has told local media about the terrifying moment when the windshield gave way. Captain Liu Chuanjian said: "There was no warning sign. Suddenly, the windshield just cracked and made a loud bang. The next thing I know, my co-pilot had been sucked halfway out of the window. Everything in the cockpit was floating in the air. Most of the equipment malfunctioned… and I couldn't hear the radio. The plane was shaking so hard I could not read the gauges," he said. The co-pilot only suffered scratches and a sprained wrist. No passengers were hurt.

*Bill O'Reilly in talks to return to cable news:
O'Reilly is in talks to head back to cable news in his old 8 p.m.slot, but this time at Newsmax TV, sources say. A year after O'Reilly's abrupt exit from Fox News, where he was the top-rated host in cable news, the controversial anchor — who was forced out after the disclosure of sexual-harassment allegations and settlements paid to alleged victims — is in advanced discussions with Newsmax about developing a new show, we're told. Newsmax is also chasing other former Fox News talent — Greta Van Susteren and Eric Bolling have been approached to join as hosts of hour-long shows in prime time. Bolling already has a deal with CRTV for a digital show. Adding to the Newsmax mix could be former White House press secretary Sean Spicer, who we're told is set to star on a politically focused late-night panel show.

*LBN-INVESTIGATES: Left-handedness is twice as common in twins than in the general population.

*LBN REVIEW: "Even though I don't always agree, I admire the fearlessly independent style of LBN. It is unbiased and an extraordinary news and information source." —– Reggie L., an LBN reader from Chicago, Illinois.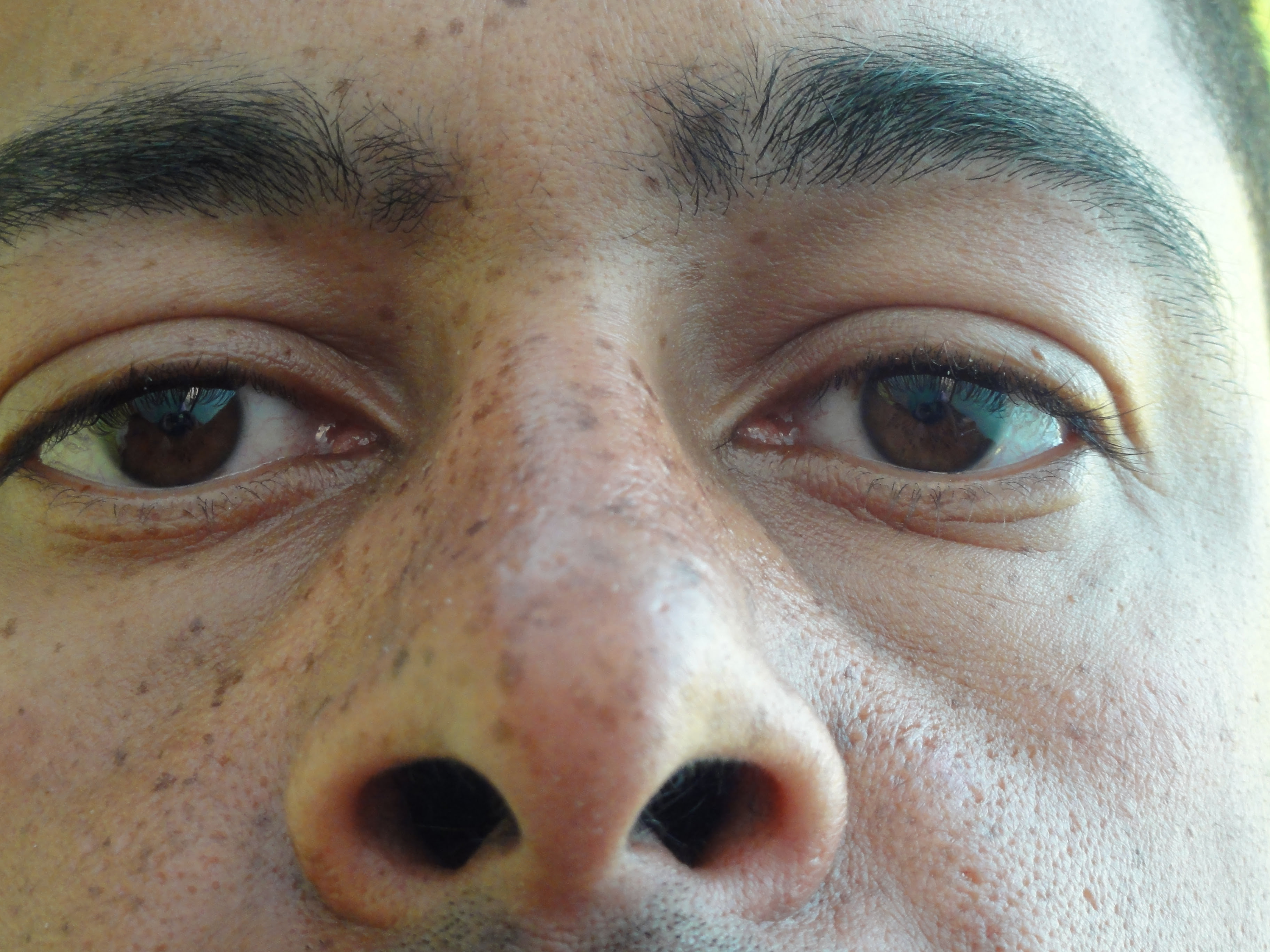 *LBN-BUSINESS INSIDER:   ***Facebook has been under pressure for its failure to remove violence, nudity, hate speech and other inflammatory content from its site. Government officials, activists and academics have long pushed the social network to disclose more about how it deals with such posts. Now, Facebook is pulling back the curtain on its efforts. On Tuesday, the Silicon Valley company published numbers for the first time detailing how much and what type of content it takes down from the social network. In an 86-page report, Facebook revealed that it deleted 865.8 million posts in the first quarter of 2018, the vast majority of which were spam, with a minority of posts related to nudity, graphic violence, hate speech and terrorism. Facebook also said it removed 583 million fake accounts in the same period, or the equivalent of 3 to 4 percent of its monthly users.

*LBN-LEGAL INSIDER:   ***Power attorney Tom Girardi to be the next featured guest on the next edition of the "Without Notes" TV's revealing show premiering in June of 2018 produced and directed by Adam Saada.

*LBN-SPORTS INSIDER:   ***Jerry Richardson, the founding owner of the Carolina Panthers, has agreed to sell the team to David A. Tepper, a billionaire hedge fund owner, for a record-setting amount of at least $2.2 billion. The sale price was confirmed by two people with knowledge of the deal. The sale, which must be approved by at least three-quarters of theN.F.L.'s owners, comes five months after Richardson said that he would sell the team. The announcement came shortly after an article in Sports Illustrated linked him to allegations of sexual harassment. The N.F.L. continues to investigate those allegations.

*THINK FREELY – READ LBN: Now you can share LBN with your friends, family, and associates (if they've got the guts) by telling them to go to www.LBNElert.com
*LBN-R.I.P.:   ***Tom Wolfe, the iconic author of works such as "The Bonfire of the Vanities" and "The Right Stuff" died on Tuesday in New York City, the New York Times reported. He was 87. The news was confirmed to the paper by Wolfe's longtime agent Lynn Nesbit, who said the author has been battling an infection in recent days.   ***Adam Parfrey, who breached the boundaries of kooky but tolerable popular culture by publishing Joseph Goebbels's only novel, screeds by theUnabomber and Charles Manson, and books on taboo topics like cannibals, Satanists, necrophiliacs and pedophiles, died on Thursday at a nursing facility in Seattle. He was 61. The cause was complications of a series of strokes, his sister Jessica Parfrey said.

*LBN-SITE OF THE DAY: 
Calculate your college GPA, high school GPA and cumulative GPA, check your grades and understand how the GPA scale works.

*LBN-COMMENTARY by Yousong Ding (assistant professor of medicinal chemistry, University of Florida): As the temperatures rise and Americans swarm to the beach, they slather on sunscreen to protect against the sun's harmful UV radiation that causes skin cancer. As they splash and swim, few give thought to whether the chemicals in the lotions and sprays are safe for marine organisms such as the fish and corals living in these coastal zones. The bad news is that mounting evidence suggests that certain chemicals in these radiation filters are bleaching the corals and killing fish. The good news is that there is a greener, cleaner, and safer alternative in the works. The sunscreens widely available belong to two major categories: physical and chemical. Physical sunscreens contain tiny minerals that act as a shield deflecting the sun's rays. On the other hand, chemical sunscreens use many synthetic compounds that absorb UV light before it reaches the skin.
*LBN-INVESTIGATES: Dinosaurs
1. Dinosaurs were reptiles that lived on Earth from about 230 million years ago to about 65 million years ago.
2. Dinosaurs lived during a period of Earth's history called the Mesozoic ("middle life") Era. They lived during all three periods of this era: the Triassic, Jurassic, and Cretaceous.
3. Meat-eating dinosaurs are known as theropods, which means "beast-footed," because they had sharp, hooked claws on their toes. In contrast, plant-eating dinosaurs tended to have blunt hooves or toenails.
4. Dinosaur skulls had large holes or "windows" that made their skulls lighter. Some of the largest skulls were as long as a car.
5. Scientists estimate that there were over 1,000 different species of non-avian dinosaurs and over 500 distinct genera. They speculate there are many still undiscovered dinosaurs and that there may be as many as 1,850 genera.

*LBN-COMMENTARY by David Brooks: People who read this column know my political ideology: I'm a Whig. If progressives generally believe in expanding government to enhance equality, and libertarians try to reduce government to expand freedom, Whigs seek to use limited but energetic government to enhance social mobility. Back in the 19th century, during their heyday, Whigs promoted infrastructure projects, public education, public-private investments and character-building programs to create dynamic, capitalist communities in which poor boys and girls could rise and succeed. Whigs admired people and places that are enterprising, emotionally balanced and spiritually ardent. They had a great historic run — inspired by Alexander Hamilton, led by Henry Clay and Daniel Webster, embodied most brilliantly in the minds of Abraham Lincoln and the earlyTheodore Roosevelt. And then the Whig tendency disappeared from American life.

*LBN-COMMENTARY by Bret Stephens: Among Republicans, the most promising senator is Nebraska's Ben Sasse. He's smart, interesting, young and profoundly opposed to the president. I also like Oklahoma's James Lankford, who is smart on foreign policy subjects.

*LBN-A DIFFERENT VIEW:…
*LBN-OVERHEARD:   ***Queen Elizabeth II is "very angry" with Meghan Markle's dad for selling staged paparazzi photos of himself days before the royal wedding, according to a report. A meeting is taking place between Kensington Palace and the communications office Tuesday to discuss what to do about 73-year-old Thomas Markle, according to the Daily Express. "Lord Chamberlain, Her Majesty and the Duke are very angry with Meghan's father," a source told the outlet. "They will speak to him once he arrives about the royal protocol."

LBN E-Lert Edited By Renee Preston