"Then you better start swimmin', or you'll sink like a stone.
For the times they are a-changin'. "
~Bob Dylan
Dear Loyal LBN Readers:
After 16 years of bringing you fearless independent DAILY (7 days a week, 365 days a year) news and information, the time has come to change both the format and delivery rate of LBNnot the mention its name.
Starting Wednesday, July 4th, 2018, LBN Elert will officially begin with a BANG by changing its name to LBN Examiner. It also changes its circulation schedule to weekly instead of daily. If you're already a loyal LBN subscriber, don't worry about not being included. You are still on the list!
Founded in 2002, before Facebook, Huffington Post, Daily Beast and many more digital news outlets, LBN was a visionary in sharing daily news and information to influencers in all 50 of the United States and 26 foreign countries.
But over the last 16 years, the media world has radically changed and it is time for LBN to change too, so it can maintain its leadership role in bringing unique information to its loyal readers.
Let's be honest, can you trust what's trending in today's digitally driven, news environment to tell you what's important or what matters most? Can you?
It's easy to feel overwhelmed by technology and too much information, not to mention dis-information. For many of us, social-media platforms have become an echo chamber of sameness—  where systems insure that the stories served in our feeds reflect perspectives we already have. And, with new cycles accelerating, it is difficult to know what is true and whether a source is credible.
But, what if it were possible to cut through the noise and find a publication with insight, fearless independence, analysis, and assessment of what really matters? That possibility is now a reality. That source is called LBN Examiner.
LBN Examiner will furiously tackle what many think is the most significant threat our democracy faces right now — a broken media landscape that incentivizes outrage and sensationalism when accountability is so desperately needed.
So much of today's news is drowning in deception and manipulation, and technology allows these to proliferate in incredibly fast and effective ways. In all of history we have never seen anything quite like this before.
And now, YOU can be an LBN Examiner reader. All it takes is curiosity.
LBN Examiner will be sent weekly (Wednesday) with an occasional (non-scheduled) special report on Sundaymornings, as events dictate. Count on it to fight dis-information with the same badass and fearlessly independent style.
Change is challenging but we believe the change to the LBN Examiner format will prove dynamic. Thank you endlessly for your continued support and welcome aboard the new LBN Examiner.

*BIG WIN! – Trump Travel Ban Upholds in Supreme Court:
The U.S. Supreme Court ruled Tuesday to uphold President Trump's ban on travel to the U.S. by people living in five Muslim-majority countries (and two others). The justices voted 5-4 in Trump v. Hawaii that the ban was constitutional. The majority opinion, written by Chief Justice John Roberts and signed on to by Justices Alito, Gorsuch, Thomas, andKennedy, argues says the ban is "squarely within the scope of presidential authority." Justices Breyer and Sotomayor wrote dissenting opinions. Breyer argued that the ban states the government will issue guidance on when to allow people to enter, but none has been issued. Sotomayor wrote that the ban was motivated by anti-Muslim bias and violates the First Amendment. The ban will severely limit the ability of people from Iran, Libya, North Korea, Somalia, Syria, Venezuela, and Yemen to travel to the U.S. The state of Hawaii filed a suit over the ban last year, challenging its definition of "close" family ties required for entry to the U.S. Tuesday's decision reversed a lower court's decision that the ban "exceeds the scope of [Trump's] delegated authority."

*LIFE EXPERIENCE – Capitol Hill Intern Who Shouted 'F*ck You' at Trump Is Suspended:
The bold summer intern who grabbed the opportunity to shout "Fuck you!" at Donald Trump in the Capitol last week during the height of the outrage over the forced separation of migrant families has been identified and suspended for a week. Caitlin Marriott, 21, shouted "Mr. President, fuck you!" at Trump as he walked through the Rotunda last Tuesday and the audio was picked up on a video shot by a reporter from NBC News. The intern is working for Sen. Maggie Hassan (D-NH)—she'll be allowed to complete her summer internship, but will be suspended for a week and restricted to work in the Hart Senate Office Building. "We are aware of the situation and have taken disciplinary action, including a one-week suspension and revoking her congressional intern ID badge, thereby restricting her access to the Capitol, in response to her breach of office policies regarding respectful and appropriate conduct," Hassan's communications director, Aaron Jacobs, said in a statement.

*Rand Paul Sues Neighbor Who Broke His Ribs:
Senator Rand Paul (R-KY) is suing the Bowling Greenneighbor who admitted to attacking him while he was mowing his lawn last year for medical and attorney fees. Rene Boucherbroke five of Paul's ribs and bruised his lungs in a sneak attack last fall. The lawsuit, filed Friday, requests a permanent no-contact order, even though Boucher was already ordered to avoid contact with Paul and pay a $10,000 fine.  Earlier in June, Boucher was sentenced to 30 days in jail and 100 hours of community service for the assault. Boucher attacked the Kentucky politician in November when he saw Paul pile up debris between their two lawns. The retired doctor and democrat, who faced up to 10 years in prison and a $250,000 fine, said he "lost his temper" and tackled the senator, but denies that he assaulted Paul because of political differences.

*Trump: Harley-Davidson 'Will Be Taxed Like Never Before' If They Move:
Donald Trump hit out again at Harley-Davidson, saying the motorcycle maker would be hit with huge import taxes if it moves production out of the United States. Harley said it would be moving some production outside the U.S. to avoid a huge hike in tariffs from the European Union, which were announced after Trump slapped steel and aluminum imports with his own tariffs. In a string of five furious tweets Tuesday morning, Trump said moving some production outside the U.S. would start the destruction of the company. He posted: "A Harley-Davidson should never be built in another country-never! Their employees and customers are already very angry at them. If they move, watch, it will be the beginning of the end – they surrendered, they quit! The Aura will be gone and they will be taxed like never before!" In an earlier tweet, the president said: "Harley must know that they won't be able to sell back into U.S. without paying a big tax!"

*LBN-INTEL FOR INFLUENCERS: Now you can invite your friends, family, and associates (if they've got the guts) by telling them to go to www.LBNElert.com
*LBN-INVESTIGATES: None of the Beatles could read music. They could play the guitar, piano, and drums and write lyrics, but they never learned to read music.

*LBN-SITE OF THE DAY:
Pushbullet bridges the gap between your phone, tablet, and computer, enabling them to work better together. From seeing your phone's notifications on your computer, to easily transferring links, files, and more between devices, Pushbullet saves you time by making what used to be difficult or impossible, easy.

*WHO READS LBN? German sculptor Tobias Rehberger in his Frankfurt home.
*LBN-HEALTH WATCH: Working as a flight attendant significantly increases your risk of a range of cancers compared to the general population, a major study of cabin crew has found. Researchers followed more than 5,000 crew and found that their risk of breast cancer increased more than 50 per cent, while risks of stomach cancers are raised by as much as 74 per cent. The study cannot prove what causes this increase, but the authors said increased exposure to ionising radiation from time spent in the thinner upper atmosphere as well as disrupted sleep and meal cycles could be factors.

*LBN-R.I.P.:   ***Dan Ingram, a popular disc jockey whose wisecracks and double entendres rippled through the air at rock 'n' roll stations in New York City from the early 1960s to the early 21st century, died on Sunday at his home in Fort Lauderdale, Fla. He was 83. His son Christopher said he died after choking on a piece of steak. He had received a diagnosis of Parkinsonian syndrome in 2014.   ***Frank Heart, the engineer who oversaw development of the first routing computer for the Arpanet, the precursor to the internet, died on Sunday at a retirement community in Lexington, Mass. He was 89. The cause was complications of melanoma, his son Bennetsaid.   ***Richard Benjamin Harrison, a canny deal maker and the patriarch of the History Channel reality show "Pawn Stars," died on Monday. Known as "the Old Man," he was 77. The cause was Parkinson's disease, Gold & Silver Pawn Shop, the Las Vegas store at the center of the show, said on its website. It did not say where he died.

*LBN-SEE IT:…Drew Barrymore shared a refreshingly candid selfie this week.
*LBN-VIDEO LINK: NEVER Do These 4 things When You Wake Up —
*LBN-COMMENTARY by David Brooks: The never-Trumpers are having an interesting debate over the question, Is it time to leave the Republican Party? George Will and Steve Schmidtsay yes: The Trumpian rot is all the way down. Bill Kristol says not so fast: Once Donald Trump falls, the party could be brought back to health, and the fight has to be within the party as well as without it. My instinct is that we can clarify this debate by returning to first principles. Everybody in the conversation is conservative. Where do conservative loyalties lie? How can we serve those loyalties in these circumstances? Conservatism, as Roger Scruton reminds us, was founded during the 18th-century Enlightenment. In France, Britain and the American colonies, Enlightenment thinkers were throwing off monarchic power and seeking to build an order based on reason and consent of the governed. Society is best seen as a social contract, these Enlightenment thinkers said. Free individuals get together and contract with one another to create order. Conservatives said we agree with the general effort but think you've got human nature wrong. There never was such a thing as an autonomous, free individual who could gather with others to create order. Rather, individuals emerge out of families, communities, faiths, neighborhoods and nations. The order comes first. Individual freedom is an artifact of that order.

*LBN-VIDEO LINK: Ray Manzarek on the death of Jim Morrison —

*LBN-COMMENTARY by Sarah D. Wire: The recent public shaming of Trump administration officials in restaurants has triggered an internal debate among Democrats over how far they should go in confronting the president and his policies. The boisterous protests against Homeland Security SecretaryKirstjen Nielsen and Trump advisor Stephen Miller as they dined in different Mexican restaurants, and the ejection of White House Press Secretary Sarah Huckabee Sanders by the owner of a Virginia eatery, caused some Democrats to embrace the strategy as an effective way to rally supporters and hold officials responsible. Rep. Maxine Waters (D-Los Angeles), a frequent critic of the administration, gave a high-profile boost to the tactic by saying members of the Trump administration should be repeatedly confronted in their everyday lives. "If you see anybody from that Cabinet in a restaurant, in a department store, at a gasoline station, you get out and you create a crowd and you push back on them and you tell them they are not welcome anymore, anywhere," Waters said at a rally in Los Angeles on Saturday.

*LBN-COMMENTARY by Seth Meyers: President Trump held a campaign rally last night in Minnesota. And long story short, we are now in a trade war with Minnesota.

*LBN-A DIFFERENT VIEW:…. Winona Ryder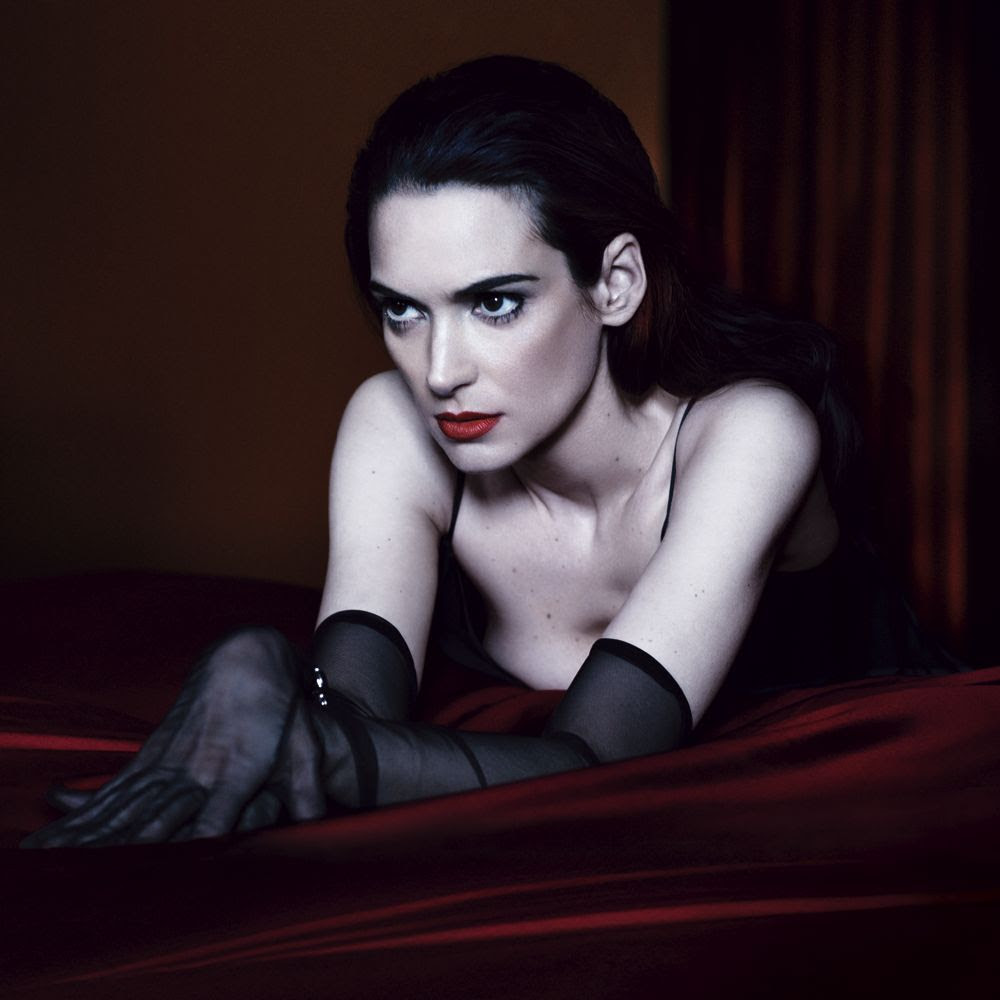 *LBN-OVERHEARD:   ***Cher is happy that the upcomingBroadway show based on her life, "The Cher Show," doesn't portray her as "a Mother Teresa," but that doesn't mean she's happy with the rest of the production. "Some parts of it are really fabulous. We're going to work on the other parts," Cher, 72, told The Chicago Tribune on Sunday. "It needs work. I'm not supposed to say that but I don't care," she said. "But you know, I was really very surprised by how close to real these people feel."   ***Katherine Heigl has apologized for taking selfies in front of gravestones and posting them on Instagram. She took the bizarre pictures and put them online on Sundaynight – prompting an outcry from her fans. Katherine, 39, was visiting the grave of her brother who passed away in a car accident at age 16.   ***Heather Locklear was reportedly hospitalized after a report of an overdose at her home — just hours after she was released on bail for assaulting a police officer. Locklear was taken to the hospital on Monday afternoon when paramedics went to her residence in Thousand Oaks, California, after cops received a report of an overdose, according to TMZ. The 56-year-old actress was arrested for battery on a police officer Sunday night, just a few days after being released on a three-day hold in a psych ward. She was placed in a psychiatric hold last week after she allegedly threatened to kill herself because she thought her fiancé was cheating on her.

LBN E-Lert Edited By Renee Preston