HE ARRIVAL OF THE ALL-NEWLBN EXAMINER
CELEBRATE "YOUR" INDEPENDENCE
JULY 4 TH, 2018
"Then you better start swimmin', or you'll sink like a stone.
For the times they are a-changin'. "
~Bob Dylan
Dear Loyal LBN Readers:
After 16 years of bringing you fearless independent DAILY (7 days a week, 365 days a year) news and information, the time has come to change both the format and delivery rate of LBN not the mention its name.
Starting Wednesday, July 4th, 2018, LBN Elert will officially begin with a BANG by changing its name to LBN Examiner. It also changes its circulation schedule to weekly instead of daily. If you're already a loyal LBN subscriber, don't worry about not being included. You are still on the list!
Founded in 2002, before Facebook, Huffington Post, Daily Beast and many more digital news outlets, LBN was a visionary in sharing daily news and information to influencers in all 50 of the United States and 26 foreign countries.
But over the last 16 years, the media world has radically changed and it is time for LBN to change too, so it can maintain its leadership role in bringing unique information to its loyal readers.
Let's be honest, can you trust what's trending in today's digitally driven, news environment to tell you what's important or what matters most? Can you?
It's easy to feel overwhelmed by technology and too much information, not to mention dis-information. For many of us, social-media platforms have become an echo chamber of sameness—  where systems insure that the stories served in our feeds reflect perspectives we already have. And, with new cycles accelerating, it is difficult to know what is true and whether a source is credible.
But, what if it were possible to cut through the noise and find a publication with insight, fearless independence, analysis, and assessment of what really matters? That possibility is now a reality. That source is called LBN Examiner.
LBN Examiner will furiously tackle what many think is the most significant threat our democracy faces right now — a broken media landscape that incentivizes outrage and sensationalism when accountability is so desperately needed.
So much of today's news is drowning in deception and manipulation, and technology allows these to proliferate in incredibly fast and effective ways. In all of history we have never seen anything quite like this before.
And now, YOU can be an LBN Examiner reader. All it takes is curiosity.
LBN Examiner will be sent weekly (Wednesday) with an occasional (non-scheduled) special report on Sundaymornings, as events dictate. Count on it to fight dis-information with the same badass and fearlessly independent style.
Change is challenging but we believe the change to the LBN Examiner format will prove dynamic. Thank you endlessly for your continued support and welcome aboard the new LBN Examiner.
*Thai Boys Found in Cave Must Learn to Dive or Wait There for Months:
Twelve Thai boys found alive in a flooded cave Monday after spending the past nine days trapped inside will have to learn to scuba dive in order to escape or remain there for months while the water recedes. Rescue divers found the boys, aged 11 to 16, and their soccer coach safe and sound Monday night, just when many were beginning to fear the worst. But Thai authorities now say the boys' ordeal isn't quite over yet, as the flooded corridors of the Tham Luang cave complex make their evacuation impossible. Attempts to lower the water levels have so far been unsuccessful, leaving them with two options: Learn to dive and swim out with masks and oxygen tanks, or remain inside until water levels drop and rely on food supplies to be brought in. Authorities say the final decision will be up to a navy team, but experts have warned the risks are "exponentially greater" if the boys attempt to swim out of the cave.

*Trump Warns NATO Allies to Spend More on Defense, or Else:
President Trump has written sharply worded letters to the leaders of several NATO allies — including Germany, Belgium, Norway and Canada — taking them to task for spending too little on their own defense and warning that the United States is losing patience with what he said was their failure to meet security obligations shared by the alliance. The letters, sent in June, are the latest sign of acrimony between Mr. Trump and American allies as he heads to a NATO summit meeting next week in Brussels that will be a closely watched test of the president's commitment to the alliance. Mr. Trump has repeatedly questioned its value and has claimed that its members are taking advantage of the United States. Mr. Trump's criticism raised the prospect of another confrontation involving the president and American allies after a blowup by Mr. Trump at the Group of 7 gathering last month in Quebec, and increased concerns that far from projecting solidarity in the face of threats from Russia, the meeting will highlight divisions within the alliance. Such a result could play into the hands of President Vladimir V. Putin of Russia, who is to meet with Mr. Trump in Helsinki, Finland, after the NATO meeting, and whose primary goal is sowing divisions within the alliance.

*TURNABOUT – Merkel, to Survive, Agrees to Border Camps for Migrants:
Chancellor Angela Merkel, who staked her legacy on welcoming hundreds of thousands of migrants into Germany, agreed on Monday to build border camps for asylum seekers and to tighten the border with Austria in a political deal to save her government. It was a spectacular turnabout for a leader who has been seen as the standard-bearer of the liberal European order but who has come under intense pressure at home from the far right and from conservatives in her governing coalition over her migration policy. Although the move to appease the conservatives exposed her growing political weakness, Ms. Merkel will limp on as chancellor. For how long is unclear. The nationalism and anti-migrant sentiment that has challenged multilateralism elsewhere in Europe is taking root — fast — in mainstream German politics.

*Rand Paul Announces Arrest of Man Who Threatened to 'Chop Up My Family With an Axe':
"Thank you to the US Capitol Police for their arrest of the man who recently threatened to kill my family and me," Sen. Rand Paul (R-Ky.) tweeted on Monday. The senator gave another grisly detail at a rally in Kentucky on Monday, saying, "Capitol Police have issued an arrest warrant for a man who threatened to kill me and chop up my family with an axe. So I mean, it's just horrendous that we're having to deal with things like this — that on top of being attacked personally, having a very serious, life-threatening basically attack on my person, and then being shot at, I've had a year where it's just becoming more and more aware that we have these real threats out there." This has been a rough stretch for Paul. He was among the Republicans targeted by a gunman last year at a congressional baseball practice near Washington. Paul took refuge behind a tree and watched in horror as Rep. Steve Scalise lay bleeding in the dirt. At the time, Paul praised the Capitol Police for preventing a "massacre." Police were at the field, assigned to protect Scalise because of his leadership role in Congress. Four months later, in November 2017, Paul was attacked by a neighbor while mowing his lawn at home in Kentucky. The attack left the senator with painful broken ribs.

*Trump to revoke Obama-era guidelines on race in college admissions: 
The Trump administration is set on Tuesday to revoke a series of Obama-era guidelines that encourage considering race in the college admissions process as a means of promoting diversity, according to a report. Two sources told the Wall Street Journal that the move comes as the Justice Department investigates whether Harvard University illegally holds Asian-Americans to a higher standard in the admissions process. The guidelines — put in place during the Obamaadministration in 2011 and 2016 — laid out legal recommendations that Trump officials argue "mislead schools to believe that legal forms of affirmative action are simpler to achieve than the law allows," the paper reported.

*The last honeybee refuge in the US is disappearing: 
Bees are having a much harder time finding food in the region known as America's last honeybee refuge, a new federal study found. The country's hot spot for commercial beekeeping is the Northern Great Plains of the Dakotas and neighboring areas, where more than 1 million colonies spend their summer feasting on pollen and nectar from nearby wildflowers and other plants. But from 2006 to 2016, more than half the conservation land within a mile of bee colonies was converted into agriculture, usually row crops such as soybeans and corn, said the study's lead author, Clint Otto of the US Geological Survey. Those crops hold no food for bees.

*Testosterone pushes men to luxury brands: 
A single dose of testosterone steers men towards luxury brands of cars, watches, pens, or clothes which, like stag anglers and peacock tails, signal "status" to the female gender, scientists said Tuesday. The sex hormone, it turns out, is a major influencer of male consumer behaviour, according to a study published in the journal Nature Communications. "This is likely because testosterone plays a role in behaviors that relate to social rank (in animals), and owning status products is a strategy to signal one's rank within human social hierarchies," study co-author Gideon Nave of the University of Pennsylvania told AFP. Studies have already established that humans use consumer goods to exhibit social status. But the role of hormones was unknown.

*Upside-down bikinis are the current worst thing on Instagram: 
Right now, the upside-down bikini trend is blowing up like a couple of helium balloons across Europe and the US. Apparently, the trend was started by Italian model Valentina Fradegrada. Fradegrada then made it official by giving the trend its own Insta page, "Upside Down Bikini," where you'll find endless pictures of her impressive boobs trussed up like two bald twins in bandannas. Other women have joined her in the bikini top revolution. It's a pretty easy trend to get onboard with if you're eager. Just take your halterneck bikini top and invert it.

*DISGRACE—SF's appalling street life repels residents — now it's driven away a convention:
In a move that is alarming San Francisco's biggest industry, a major medical association is pulling its annual convention out of the city — saying its members no longer feel safe. "It's the first time that we have had an out-and-out cancellation over the issue, and this is a group that has been coming here every three or four years since the 1980s," said Joe D'Alessandro, president and CEO of S.F. Travel, the city's convention bureau. D'Alessandro declined to name the medical association, saying the bureau still hopes to bring the group back in the future. A foul odor permeated from a massive bag of human excrement sludge left on a street corner in San Francisco's Tenderloin district Saturday. The horrendous smell and sight quickly gained notoriety when a Reddit user posted a screen shot of a report made to San Francisco's Citizen app for identifying crimes. "Twenty pounds of feces dumped onto sidewalk," the report called out. Nancy Alfaro, a spokesperson for 311, says three reports of the human waste at the corner of Cedar and Polk were made to the city's customer service number and appon Saturday.

*LBN-BUSINESS INSIDER:   ***Facebook said on Mondaythat it faced an expansion of federal investigations into its sharing of user data with the political consulting firmCambridge Analytica, with more government agencies inquiring about the matter and examining the social network's statements about the episode. The Justice Department and the Federal Bureau of Investigation have each broadened their inquiries into Cambridge Analytica by also focusing on Facebook, the Silicon Valley company said. In addition, theSecurities and Exchange Commission has started an investigation into the social network's public statements about Cambridge Analytica, Facebook said.   ***Walmart has found itself on the receiving end of a torrent of outrage after it was discovered Monday that the superstore was selling anti-Trump"Impeach 45" apparel on its website. The outcry sparked a#BoycottWalmart trend on Twitter as users expressed their distaste for the chain promoting the impeachment of President Trump, echoing some Congressional Democrats.   ***Ten moreSears and Kmart stores have been added to the growing list of locations slated for closure, a move that represents another step in the diminishment of what were once two of the nation's most prominent shopping chains. Sears Holdings, which owns both chains, said it informed employees Thursday that it would be shuttering nine Sears stores and one Kmart in late September. Liquidation is scheduled to begin as early as July 13, the company said in a statement.

*LBN-INTEL FOR INFLUENCERS: Now you can share LBN with your friends, family, and associates (if they've got the guts) by telling them to go to www.LBNElert.com.
*LBN-MUSIC INSIDER: French Montana owes Waka Flocka's mom, rap manager Debra Antney, $2 million from a previous lawsuit, and she's returned to court to make sure she receives payment,. Antney's company, Mizay Entertainment, filed for a sister state judgment in order to collect her money in California. She had won the $2 million in a Georgia court. Antney won $1,864,012.50 in her lawsuit against Montana, a former client whom she sued for allegedly going behind her back to make deals, and was subsequently awarded $135,140.91 more for interest when the final judgment was entered in January 2018. The "Pop That" rapper never responded to Antney's suit.

*LBN-NOTICED:   ***As temperatures soared in New York this week, Lady Gaga cooled off with some ice cream. The star and her talent agent boyfriend, Christian Carino, were spotted grabbing cones at Ben & Jerry's in Montauk around 9 p.m. on Monday.   ***Veteran Beverly Hills plastic surgeon Dr. Jon Perlman having dinner last night at Peddler's Folk in Calabasas.   ***Keith Urban at the Hôtel Americano in NYC.   ***Molly Ringwald taking her kids to see Martha Plimpton's concert of Aimee Mann songs in the Spiegeltent at Bard College, where Plimpton dedicated each song to a US president to kick off Justin Vivian Bond's SummerScapeseries.

*LBN-R.I.P.:   ***Gillian Lynne, a renowned British ballerina who, after turning to choreography, created the sinuous dances in Andrew Lloyd Webber's "Cats," which became the longest-running musical in London's West End and on Broadway, diedon Sunday in London. She was 92. Peter Land, her husband, said the cause was pneumonia.   ***Alan Longmuir, a founding member of the Scottish pop group the Bay City Rollers, which enjoyed huge commercial success in the 1970s, died on Monday in Scotland. He was 70. His family announced his death but did not specify where he died or give a cause. He had been receiving medical treatment in Edinburgh after being flown home from Mexico, where he fell ill while on vacation.

*LBN-SITE OF THE DAY: 
Suppose you are trying to decide whether to buy a Canon Powershot SD1300 or SD1400. You read the reviews and lose your way reading the specifications. All you want to know is – what is different between the two? Diffen makes it easy (1-click) to see only what's different or what's similar so that making your choices becomes easier.

*LBN-COMMENTARY by David Brooks: Years ago, people used to believe that gender equality would produce gender similarity. That is to say, people used to believe that as women and men enjoyed more equal opportunities and earned similar pay, men and women would see the world in similar ways. It hasn't worked out that neatly. In the Nordic countries, where gender equality is highest, unexpected differences have opened up between men and women. In what Nima Sanandajicalls the Nordic paradox, companies in those countries have fewer female business managers, not more. It seems that when egalitarian welfare states give people more choices, many women take advantage of those choices by dropping out of the rat race.

*LBN-COMMENTARY by Nabil Mouline (Mr. Mouline is a historian of the Saudi clergy and monarchy):  To truly break the pact between the Saudi monarchy and the Wahhabi religious establishment, it is necessary to have an alternative social project, the unfailing support of the elites and the population, a sound economic base and a very favorable context. Right now,Prince Mohammed does not possess those assets despite his personal inclination.

*LBN-OVERHEARD:   ***After ending things with her 18-year-old boyfriend, Blac Chyna has moved on to a 19-year-old. The former "Rob & Chyna" reality star, 30, is dating boxer Devin Haney, according to TMZ. Haney reportedly reached out to Chyna via Instagram after learning they shared the same lawyer. Chyna posted a photo of Haney on Instagram and captioned it, "Hi babe," but she's since deleted it.   ***Jacksonfamily patriarch Joseph Jackson has been buried in the same Southern California cemetery as his late son Michael. A source close to the family who is not authorized to speak publicly said Joe Jackson was laid to rest Monday in a private ceremony atForest Lawn Memorial Park in Glendale. Jackson died Wednesday in Las Vegas at age 89 and is survived by wifeKatherine, eight children and dozens of grandchildren.   ***Good news for Penn & Teller fans: The pair's diminutive half, Raymond Teller, is on the mend after undergoing back surgery. "Surgery all done. Went perfectly," Teller, 70, tweetedon Monday afternoon. "I'm groggy but happy. Penn is here and and gave me a beautiful watch, sweetly inscribed."

*LBN-A DIFFERENT VIEW:….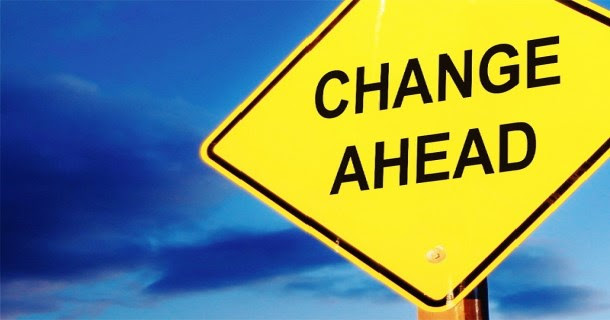 LBN E-Lert Edited By Renee Preston