*Iran's Chief Justice: Protesters May Face the Death Penalty
In an ominous turn of events in Tehran, the head of Iran's Revolutionary Court warned Tuesday that arrested protesters could face the death penalty when their cases come to trial. According to the state-affiliated Tasnim news agency, chief justice Mousa Ghazanfarabadi is quoted as threatening "Obviously one of their charges can be Moharebeh"—or waging war against God, which is a death-penalty offense in Iran. More than 450 people have reportedly been taken into custody during six days of unrest, as tens of thousands have taken to the streets in nationwide demonstrations against poor economic conditions and frustration with the Islamic government. Meanwhile, state TV reported early Tuesday that an 11-year-old boy and a Revolutionary Guardsman were among the nine killed overnight. The death toll rose to 21 from the clashes. In his first comments since the protests erupted, Supreme Leader Ayatollah Ali Khamenei accused unnamed foreign enemies of meddling in Iran's affairs, using money, weapons, politics and intelligence apparatuses "to create problems for the Islamic system," according to a post on his website.
*Deadly, Bitter Cold Grips the U.S.
Deadly cold weather gripped the U.S. on Tuesday, causing the National Weather Service to issue freeze warnings and wind-chill advisories from South Texas up through the East Coast. Officials opened warming shelters in Alabama and Georgia, as temperatures fell to near zero in South. On New Year's Day, 90 percent of the U.S. failed to warm above 32 degrees. Temperatures in Aberdeen, South Dakota, reached -32 degrees Fahrenheit, breaking a 99-year-old record for New Year's Day. In Des Moines, Iowa, officials shuttered an outdoor ice-skating plaza until the city emerges from sub-zero temperatures; on Monday, the wind-chill dropped to -31 degrees.

*S. Korea Welcomes Kim Jong Un's Proposed Olympics Talks
South Korean President Moon Jae-in on Tuesday welcomed North Korean leader Kim Jong Un's apparent willingness to participate in the 2018 Pyeongchang Winter Olympics and offer for high-level talks. Just a day earlier, Kim announced his hope "for (a) peaceful resolution with our southern border" in a televised New Year's Day speech. Kim said North Korean representatives should begin discussing the possibility of sending a delegation to the 2018 Winter Games as soon as possible. Moon, in turn, described Kim's speech "as a response to our proposal to turn the Pyeongchang Olympic Games into an epoch-making opportunity to improve inter-Korean relations and establish peace."

*Pakistan Summons U.S. Ambassador Over Angry Trump Tweet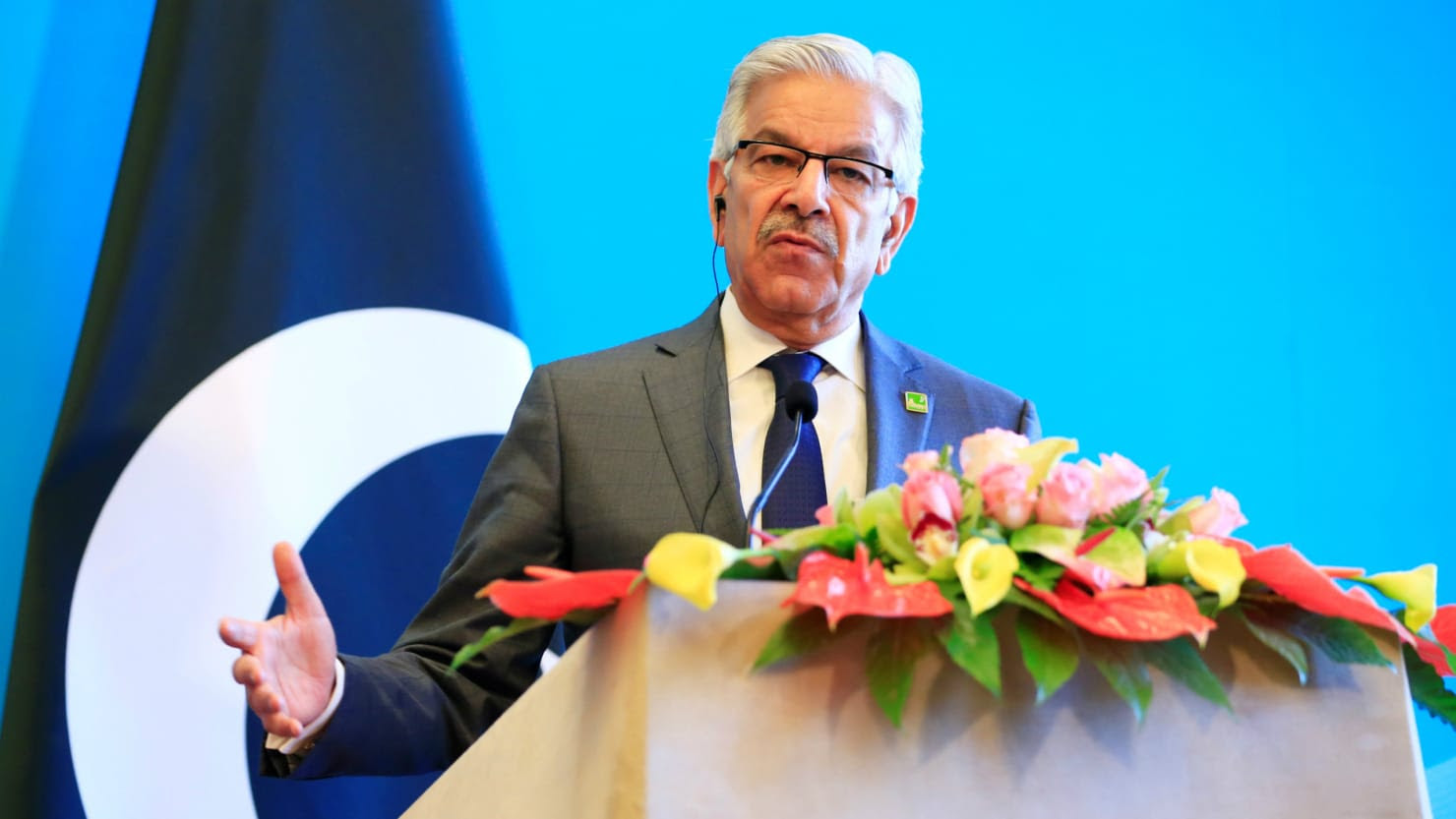 Following an angry New Year's Day tweet from President Trump, Pakistan lashed out Monday, summoning the U.S. ambassador. Trump accused the country's leaders of "lies and deceit," writing on Twitter: "They give safe haven to the terrorists we hunt in Afghanistan, with little help. No more!" Ambassador David Hale came to the Foreign Ministry to discuss the social-media post, said U.S. Embassy spokesman Richard Snelsire. During that meeting, Pakistani officials protested the president's allegations and asked for clarification, several news outlets report. Khawaja Asif, Pakistan's foreign minister, publicly condemned Trump's incendiary remarks and dismissed them as nothing but a political stunt. "He has tweeted against us [Pakistan] and Iran for his domestic consumption," Asif told Geo TV. "He is again and again displacing his frustrations on Pakistan over failures in Afghanistan as they are trapped in a dead-end street in Afghanistan."

*Hoda Kotb Named Co-Anchor of NBC's 'Today' Show
Hoda Kotb will officially step into the Today show co-anchor role left vacant by Matt Lauer, who was terminated over accusations of sexual misconduct by female colleagues. NBC News Chairman Andy Lack announced that Kotb, 53, will formally debut in her new role Tuesday to join Savannah Guthrie at the anchor desk during the first two hours of the morning news program. She will also continue her job as co-host of Today's fourth hour with Kathie Lee Gifford. Kotb has been with NBC News since 1998 and has acted as a fixed substitute in Lauer's spot since his November ouster. "The two have quickly hit the ground running," Lack said of Kotb and Guthrie, in an announcement to staff on Tuesday. "They have an undeniable connection."

*LBN-INVESTIGATES: The Sea
The oceans cover over 70% of Earth's surface
The oceans are nearly as old as the Earth itself. Scientists believe that the oceans contained at least some of their water more than 4 billion years ago.
If all the salt in the ocean was removed and poured onto the continents of Earth, it would cover them to a depth of 500 feet.
Thalassophobia is the name for intense fear of the sea or, more generally, the fear of deep, dark water.
Explorers of the sea and its mysteries are sometimes called "oceanauts."
*HEY BULLDOG – Alabama Gets Its Revenge, Will Face Georgia for National Championship
Alabama will face the Georgia Bulldogs in college football's national championship game, after the No. 4 Crimson Tide beat No. 1 Clemson late Monday at the Sugar Bowl 24-6, avenging its loss in the title match last season. "They talked so much trash, but we just came in here and dominated the game," said Alabama wide receiver Calvin Ridley. "We just wanted to come out here and dominate the game, and that's what we did, dominate … we dominated Clemson. Dominated. Dominated." "It was a little personal for us after the way the game played out last year," Alabama Coach Nick Saban noted, referring to the 35-31 game that went to Clemson. The win sets up an all-Southeast Conference capper to the playoff tournament, set forJan. 8 in Atlanta.

*Sanctuary State Signs Pop Up on California Highways for the New Year: "Felons, Illegals and MS13 Welcome!"
Anonymous Street artists moved out to highways once again to ring in the new year by posting messages to the "Welcome to California" highway signs. The signs were put up north of Lake Havasu, Arizona, Primm, Nevada and on Highway 95 in California.

*BACKLASH –  YouTuber Logan Paul Apologizes for Video of Japan 'Suicide Forest' Corpse
YouTube superstar Logan Paul apologized Monday night for posting a video of a suicide victim to his vlog, which has since been removed. "I didn't do it for the views. I get views. I did it because I thought I could make a positive ripple on the internet… I intended to raise awareness for suicide and suicide prevention," Paul, the older brother of YouTuber Jake Paul, tweeted. Logan Paul, who has more than 15 million subscribers, has been on a trip to Japan for the past week. Over the weekend, he and some friends paid a visit to Aokigahara by Mt. Fuji, also known as "suicide forest." There, they stumbled upon the body of a man who had apparently hanged himself just hours before. Paul filmed the body and his reaction to it, then uploaded the video on Dec. 31 with the title "We found a dead body in the Japanese Suicide Forest…" "This is not clickbait. This is the most real vlog I've ever posted to this channel," he said in the video. Backlash was swift, and after mass outrage, the YouTube video was removed from Paul's channel Monday night. Before the video was removed it had garnered over half a million likes and 6.3 million views.

*DID YOU KNOW? Did you know that LBN is read in 26 foreign countries daily – from China to India, from Brazil to Russia, from England to Israel, from Japan to Germany, from Mexico to Sweden, from Australia to France, from Iraq to Cuba, from Korea to Greece and more.
*Trump wants 'Deep State Justice Dept' to probe Huma Abedin:
President Trump on Tuesday suggested the Department of Justice "must finally act?" to investigate longtime Hillary Clinton aide Huma Abedin after the State Department last week released emails belonging to her, including some marked classified that were found on her husband's laptop. "Crooked Hillary Clinton's top aid, Huma Abedin, has been accused of disregarding basic security protocols," he wrote on Twitter. "She put Classified Passwords into the hands of foreign agents. Remember sailors pictures on submarine? Jail! Deep State Justice Dept must finally act? Also on Comey & others​." The State Department last Friday released parts of 2,800 emails that belonged to Abedin but were recovered by the FBI on the laptop of her husband, former Rep. Anthony Weiner, during an investigation into his sexting with a female high school student.

*LBN-INVESTIGATES: Seventy-five percent of all gold in circulation has been extracted since 1910.

*LBN-HEALTH WATCH: A diet of fiber-rich foods, such as fruits and vegetables, reduces the risk of developing diabetes, heart disease and arthritis. Indeed, the evidence for fiber's benefits extends beyond any particular ailment: People who eat more of it simply have lower odds of dying. That's why experts are always saying how good dietary fiber is for us. But while the benefits are clear, it's not so clear why fiber is so great. "It's an easy question to ask and a hard one to really answer," said Fredrik Bäckhed, a biologist at the University of Gothenburg in Sweden. He and other scientists are running experiments that are yielding some important new clues about fiber's role in human health. Their research indicates that fiber doesn't deliver many of its benefits directly to our bodies. Instead, the fiber we eat feeds billions of bacteria in our guts. Keeping them happy means our intestines and immune systems remain in good working order.

*LBN-BUSINESS INSIDER:   ***The father of the family killed in a fiery Costa Rican plane crash was a senior investor at Bridgewater Associates, the giant hedge fund headed by billionaire Ray Dalio. Bruce Steinberg — who, along with his wife, Irene, and three sons, Zachary, William and Matthew, was among 12 people killed in the charter plane crash on New Year's Eve — was a senior member of the Connecticut-based fund's research team.   ***A Chicago family claims a false lice allegation got them booted from a Disneyland-bound Southwest Airlines flight — and they want someone held accountable for the head-scratching ordeal. The Newmans were kicked off the Illinois-to-California flight Friday after J. Newman's wife noticed something in their daughter's hair, NBC 5 reports. "There was some dry skin in my daughter's hair," he told the station. "So, she was just kind of taking it out of my daughter's hair." But 30 minutes later, a Southwest Airlines gate agent approached Newman, his wife and the couple's two daughters, ages 6 and 4, to break the news that they wouldn't be boarding the flight after several customers complained. "That they saw my wife going through my daughter's hair and that she might have lice," Newman said. "And we looked at each other like, are you serious right now or is this a joke?

*LBN-MEDIA INSIDER:   ***A profile of Steve Bannonindicates that the Breitbart chief is getting increasingly frustrated with President Donald Trump, and might tap into his own presidential ambitions in the coming years. Vanity Fair's Gabriel Sherman wrote an extensive report stating that the former White House chief strategist has expressed concern to various aides about the longevity of Trump's presidency. Even though Trump and Bannon are believed to be still in close contact with each other, the latter is unhappy with the direction of current administration and starting to think his own direct intervention is needed for national politics.

*LBN-MUSIC INSIDER:   ***Justin Timberlake plans to release a new album, Man of the Woods, on February 2nd. The singer announced the news on Tuesday with a short teaser detailing his thought process behind the album.   ***What is Taylor Swift's "Reputation" worth? Not the jacked-up prices she's charging for concert tickets. That's the verdict from ticked-off fans, who are balking at buying seats for the 28-year-old pop star's tour to promote her new "Reputation" album, citing stratospheric markups and greedy sales gimmicks. "I paid $150 for my ticket with amazing seats for the 1989 tour. Now for the same seats I have to pay about $500," Twitter user "swiftieloves" recently griped.

*LBN-SEE IT:….The silver marijuana leaf earrings that CNN journalist Randi Kaye wore during the network's confusing, awkward New Year's Eve mess fest. CNN reporter Randi Kaye lit a bong for a pot smoker during a live report from Denver broadcast on CNN's New Year's Eve show Sunday night that was hosted from Times Square by Anderson Cooper andAndy Cohen. Kaye was also seen several times holding lit joints on air.
*LBN-VIDEO LINK:  The Greatest Speech Ever – Robert F Kennedy Announcing The Death Of Martin Luther King. —  https://youtu.be/GoKzCff8Zbs

*LBN-R.I.P.:   ***Maura Jacobson, who for 31 years made crossword puzzles for New York magazine that were beloved by aficionados for their pun-filled wit, died on Dec. 25 in White Plains. She was 91. Her death was confirmed by her husband,Dr. Jerome Jacobson.

*LBN-SITE OF THE DAY:    
This website is meant to replace mind-numbing television. Instead of wasting your life watching TV, watch something mind-opening and educational. This site has hundreds of educational videos to help you learn or gain a new perspective.

*LBN-VIDEO LINK – Dan Fogelberg – Same Auld Lang Syne (lyrics) –   https://youtu.be/LtAwmcrWbC4

*LBN-COMMENTARY by David Brooks: Imagine three kids running around a maypole, forming a chain with their arms. The innermost kid is holding the pole with one hand. The faster they run, the more centrifugal force there is tearing the chain apart. The tighter they grip, the more centripetal force there is holding the chain together. Eventually centrifugal force exceeds centripetal force and the chain breaks. That's essentially what is happening in this country, N.Y.U.'s Jonathan Haidt argued in a lecture delivered to the Manhattan Institute in November. He listed some of the reasons centrifugal forces may now exceed centripetal: the loss of the common enemies we had in World War II and the Cold War, an increasingly fragmented media, the radicalization of the Republican Party, and a new form of identity politics, especially on campus. Haidt made the interesting point that identity politics per se is not the problem. Identity politics is just political mobilization around group characteristics. The problem is that identity politics has dropped its centripetal elements and become entirely centrifugal. Martin Luther King described segregation and injustice as forces tearing us apart. He appealed to universal principles and our common humanity as ways to heal prejudice and unite the nation. He appealed to common religious principles, the creed of our founding fathers and a common language of love to drive out prejudice. King "framed our greatest moral failing as an opportunity for centripetal redemption," Haidt observed.

*LBN-COMMENTARY by Lachlan Markay and Asawin Suebsaeng: Losing your job in a fit of self-immolation after a mere ten days may seem like the type of professional stumble that doesn't lend itself to a comeback. But Anthony Scaramucci, a.k.a. the Mooch, appears to be positioning himself to give politics another go. The former White House communications director has privately told friends and associates that the president and other members of the Trumpfamily, including White House adviser and first daughter Ivanka Trump, miss him and want him back in the West Wing. Three sources close to Scaramucci have independently told The Daily Beast that the Mooch continues to brag that he and President Donald Trump talk on the phone, and that the Mooch believes his resurrection in Trump-world could be imminent. One of these sources said that the Mooch claimed he was flying out to either Washington, D.C. or Mar-a-Lago early this month to meet Trump to talk about it. There are several major hurdles the Mooch must clear before all systems are a go. Most serious among them: Trump himself doesn't appear to be on board. In fact, it's not clear if President Trump, or Ivanka, is even in touch with the sacked comms director. Virtually no one in or outside of the Trump White House who The Daily Beast contacted for this story believed the Mooch's claims. This included several of the Mooch's friends and also Trump aides.

*LBN-COMMENTARY by Kelly Weill: Jesus Coin promises to "outsource sin," "decentralize Jesus," and "provide miracles exclusively to Jesus Coin owners."  Jesus Coin is a satirical cryptocurrency, a form of digital money that can be bought, sold, and traded like stock but has no intrinsic value. And in the final days of 2017, when bitcoin prices and cryptocurrency hype are near an all-time high, even jokes like Jesus Coin are making serious cash. "There over 600 cryptocurrencies currently traded," a Jesus Coin representative told The Daily Beast. "None of them have any intrinsic value. Our point is that if you're going to trade something with no value whatsoever, at least let's make it about Jesus. He was a badass, after all." Promising that "Jesus would be pumped to have his own coin," Jesus Coin is a parody of the breathless rhetoric surrounding new cryptocurrencies. Cryptocurrencies became the object of increased attention this year when bitcoin, the best-known cryptocurrency, surged in value to over $15,000 per coin. The growing profile of established currencies like bitcoin and Ethereum led to a new wave of "altcoins": smaller and more volatile cryptocurrencies, which sometimes claim to be "backed" in dubious businesses.

*LBN-HISTORICAL COMMENTARY by Mortimer J. Adler: In the case of good books, the point is not how many of them you can get through, but rather how many can get through to you.

*LBN-A DIFFERENT VIEW:….
*LBN-OVERHEARD:   ***Carrie Underwood is still on the mend after a brutal fall in November that required more than 40 stitches in her face. "There is also another part of the story that I haven't been ready to talk about since I have still been living it and there has been much uncertainty as to how things will end up," Underwood, 34, wrote in a note to her fan club Monday(via People). "It's crazy how a freak random accident can change your life." "In addition to breaking my wrist, I somehow managed to injure my face as well. I'll spare you the gruesome details, but when I came out of surgery the night of my fall, the doctor told Mike [Fisher, Underwood's husband] that he had put between 40 and 50 stitches in." ***Paris Hilton's new year will include wedding planning. The heiress turned DJ got engaged to boyfriend Chris Zylka over the weekend in Aspen, Colorado. "I am so excited to be engaged to the love of my life and my best friend. I have never felt so happy, safe and loved. He is perfect for me in every way and showed me that fairytales really do exist!" she tweeted Monday.

LBN E-Lert Edited By Dan Gaylord