*Trump calls on Dems to 'get tough' on illegal immigration after Colts player's death:  
President Trump in a Tuesday tweet called on Democrats to get tough on illegal immigration "fast" after an Indianapolis Colts player was struck and killed by an undocumented immigrant who police say may have been driving drunk. "So disgraceful that a person illegally in our country killed @Colts linebacker Edwin Jackson. This is just one of many such preventable tragedies. We must get the Dems to get tough on the Border, and with illegal immigration, FAST!," Trump wrote. ​"​My prayers and best wishes are with the family of Edwin Jackson, a wonderful young man whose life was so senselessly taken. @Colts​," he continued. Jackson and another man ​were standing on the side of the road in Indianapolis early Sunday morning when they were mowed down by Ford F-150 pickup truck, Indiana State Police said. They identified the truck's driver as Manuel Orrego-Savala, 37, a Guatemalan citizen who is in the United States illegally. He was deported twice – in 2007 and 2009.

*Trump's Lawyers Want Him to Refuse an Interview in Russia Inquiry: 
Lawyers for President Trump have advised him against sitting down for a wide-ranging interview with the special counsel,Robert S. Mueller III, according to four people briefed on the matter, raising the specter of a month-long court battle over whether the president must answer questions under oath. His lawyers are concerned that the president, who has a history of making false statements and contradicting himself, could be charged with lying to investigators. Their stance puts them at odds with Mr. Trump, who has said publicly and privately that he is eager to speak with Mr. Mueller as part of the investigation into possible ties between his associates and Russia's election interference, and whether he obstructed justice. Mr. Trump's decision about whether to speak to prosecutors, expected in the coming weeks, will shape one of the most consequential moments of the investigation. Refusing to sit for an interview opens the possibility that Mr. Mueller will subpoena the president to testify before a grand jury, setting up a court fight that would drastically escalate the investigation and could be decided by the Supreme Court.

*'I WAS WRONG' – Tarantino Says Uma Thurman's 'Kill Bill' Crash Is His 'Biggest Regret'
Quentin Tarantino responded publicly late Monday to actress Uma Thurman, following a New York Times story in which the actress said her Kill Bill director made her perform a driving stunt that resulted in her being injured in a car crash. Tarantino told Deadline Hollywood that, in hindsight, making Thurman drive in the remote South American scenes was "one of the biggest regrets of my career" and admitted that he "rolled my eyes and was irritated" when he heard of Thurman's reluctance to do it. The director insisted he didn't force Thurman to get in the dubious convertible, but "I told her it would be safe and it wasn't. I was wrong." Thurman posted footage of the crash on Instagram on Monday, saying Tarantino was "deeply regretful and remains remorseful" over the incident.

*The Winter Olympics Has Been Hit by a Vomiting Sickness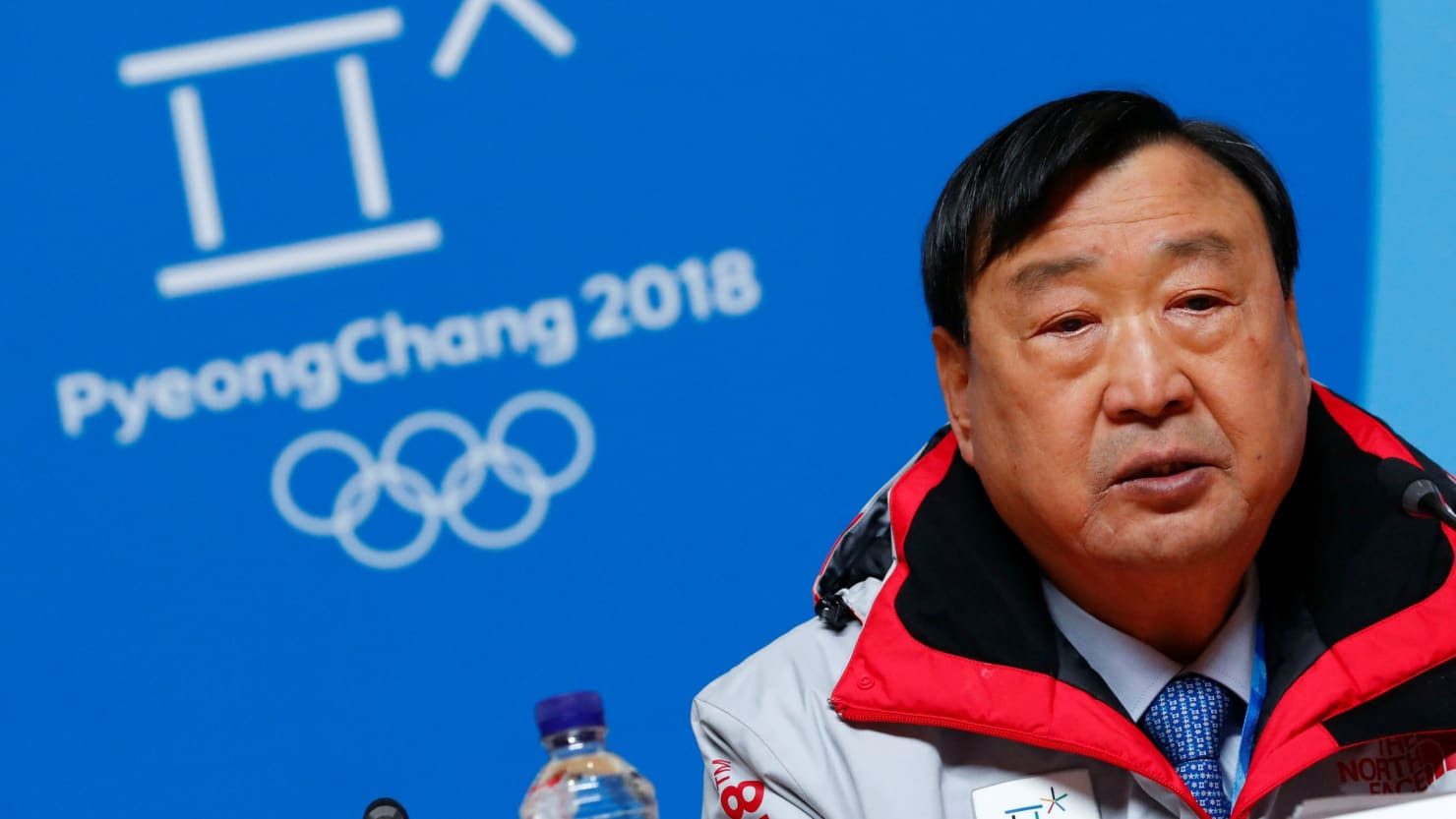 Ah, the glamour of the Winter Olympics—world-class athletes, gorgeous snow, and everybody vomiting their guts up. Around 1,200 Winter Olympic security staff in South Korea have been quarantined out of fears of an outbreak of the highly contagious norovirus, which has symptoms including vomiting and stomach cramps, Reuters reported. Ahead of Friday's Opening Ceremony, organizers called in 900 members of the South Korean military to take over for the absent staff, pending medical tests. Games organizing committee chief Lee Hee-beom apologized for the outbreak and said measures to deal with it "will be announced soon."

*LBN-INTEL FOR INFLUENCERS:
*STAYING PUT – Julian Assange Loses First Attempt to Quash Arrest Warrant
Julian Assange lost one step of his bid to invalidate his 2012 U.K. arrest warrant during a hearing at Westminster Magistrates' Court. If he steps off London's Ecuadorian Embassy grounds, he will still be arrested. Assange was wanted for a rape investigation in Sweden that was dropped in May as it was determined to be "impossible to serve him notice" while he was living in the embassy. Assange attempted to argue to the court that since the rape investigation had been dropped, the arrest warrant was also invalid—but the Chief Magistrate Emma Arbuthnot ruled against his bid, though the hearing continued on Tuesday. Assange has been living in the embassy for more than five years, hiding from extradition to Sweden and the U.K. arrest warrant.

*The Jurors in El Chapo Trial Will Stay Anonymous After California Gang Threats:  
The men and women picked to be jurors for the trial of drug kingpin Joaquin Guzman—better known by his alias El Chapo—have been granted special protections due to his notorious reputation. A New York judge ruled Monday that there were "strong and credible reasons to believe the jury needs protection" and said that anyone chosen to be a juror would be anonymous and partially sequestered. The ruling means jurors will remain hidden from the public inside the courthouse, will be escorted to and from the trial, and their personal details will not be revealed to the defense, prosecution, or the press. Although the Mexican druglord hasn't been charged with any violent crime, the indictment against him alleges that he employed hitmen as leader of the Sinaloa cartel, which, according to the judge's ruling, carried out "hundreds" of violent acts, "including murders, assaults, and kidnappings."

*Saudi Suspected of Trying to Join Qaeda Camp Is Arrested in Oklahoma: 
A Saudi immigrant suspected of once applying to join Al Qaeda's most notorious training camp was arrested on a charge of visa fraud in Oklahoma, where he had been living for years with his family, federal law enforcement officials said on Tuesday. The F.B.I. discovered the man, Naif Abdulaziz Alfallaj, only recently, when the authorities matched his fingerprints to those taken from a document captured in Afghanistan, the officials said. The document was an application for the Farooq camp, where four of the Sept. 11 hijackers trained. He apparently filled out the application in 2000, when he was about 17, the officials said, well after Al Qaeda had made its intentions of attacking the United States and its allies known to the world. Anyone who tried to join the camp would have known that Al Qaeda was a terrorist organization, the law enforcement officials said.

*Yep, Los Angeles has the world's worst traffic congestion — again:
U.S. cities dominate the world's top 10 most-traffic-congested urban areas, with Los Angeles leading in mind-numbing and costly gridlock, according to a new report issued Tuesday. La La Land, with its jam-packed freeways and driving culture despite billions being poured into rail transit, emerged from the 1,360 other cities in 38 countries to claim the worst-congestion title for the sixth consecutive year in the 2017 traffic scorecard by INRIX, a leader in transportation analytics and connected car services. Drivers in and around the City of the Angels spent 102 hours battling 2017 traffic congestion during peak hours, INRIX's 11th annual report said.

*LBN-HEALTH WATCH:   ***More American children than previously thought may be suffering from neurological damage because their mothers drank alcohol during pregnancy, according to a new study. The study, published Tuesday in the journal JAMA, estimates that fetal alcohol syndrome and other alcohol-related disorders among American children are at least as common as autism. The disorders can cause cognitive, behavioral and physical problems that hurt children's development and learning ability. The researchers evaluated about 3,000 children in schools in four communities across the United States and interviewed many of their mothers. Based on their findings, they estimated conservatively that fetal alcohol spectrum disorders affect 1.1 to 5 percent of children in the U.S., up to five times previous estimates. About 1.5 percent of children are currently diagnosed with autism.

*LBN-INVESTIGATES: Studies show that breastfed babies have lower levels of cholesterol as adults. Additionally, breast milk is rich in healthy cholesterol and fats, which help prevent adult heart and central nervous system diseases

*LBN-MUSIC INSIDER:   ***After cutting a concert short in San Diego early last month and canceling the remainder of his January dates, Willie Nelson has scrapped all scheduled concerts for the month of February. A release from Nelson's publicist says the Country Music Hall of Fame singer-songwriter is suffering from a bout of the flu and requires "a few extra weeks to recover completely." It also states Nelson is moving about and looking "healthy as ever," but is under doctor's orders to rest his voice

*LBN-SPORTS INSIDER:   ***Police are investigating a break-in at Rob Gronkowski's Foxborough, Mass., home, which resulted in the theft of "multiple safes and possible guns taken," according to The Boston Globe. On Tuesday, Foxborough Police Chief William D. Baker released a statement regarding the burglary, which is said to have occurred while Gronkowski, 28, was in Minneapolis for Super Bowl LII, where the Eagles defeated the Patriots on Sunday, 41-33. "There were items stolen," Baker said. "We're not going to release the nature of the items stolen."

*LBN-BOOK NEWS: GetDismissed.com, California's traffic ticket experts, have just released their new book titled "GetDismissed: The Sequel. Just When You Thought It Was Safe To Drive In California Again". The book is a follow-up to their successful 2015 release "GetDismissed: No Brainwork Required, It's That Simple". The authors of the original GetDismissed book are back at it again, updating their original book to include new trade secrets, the best roadmap of options on how to fight a traffic ticket, and a whole lot more. The authors accomplish this by breaking down the California traffic ticket system in simple terms. All the information about this process and system are fully disclosed in detail in their new book. They've even updated their popular California traffic ticket fighting web and mobile application to accompany the book.

*LBN-R.I.P.:   ***The Rev. Peter M. Colapietro, a Roman Catholic priest and outsize New York personality whose late-night presence as a regular at celebrity hangouts contrasted with his low-key work in parishes in Manhattan, died on Monday night. He was 69. The cause was emphysema, said Dr. Joseph Platania, his cardiologist. Father Colapietro had been in a rehabilitation facility for about a year.

*LBN-COMMENTARY by David Brooks: The biggest gap is in the realm of political leadership. The Victorian politicians had a stewardship mentality. They listened to the people, but stood slightly apart, deliberating, seeing governance as a shared professional responsibility. Our leaders come from a much broader swath of society, but they have lower standards of behavior, and less of a shared stewardship mentality. So our revival is still in doubt.

*LBN-COMMENTARY by Michelle Goldberg: During the 2016 presidential campaign, I went to Donald Trump rallies in the Midwest, the South and on the East Coast. At all of them, I'd ask Trump fans what was bothering them about American life. By far the most common reply was: too much political correctness. People kept complaining that they could no longer say what they really thought. I'd ask what they couldn't say, but they usually wouldn't answer. Then I'd ask who was stopping them, and they inevitably talked about being criticized for their political opinions on social media. I thought of all those people, embittered and baffled to suddenly find themselves subject to a code of speech and manners that they neither understood nor consented to, as I read Katie Roiphe's new essay in Harper's Magazine, "The Other Whisper Network: How Twitter Feminism Is Bad for Women," which faults parts of the #MeToo movement for excessive hostility toward men, and for accepting all accusations at face value. In it, she also thought about Trump voters, but she compares them to furious online feminists: "Twitter, especially, has energized the angry extremes of feminism in the same way it has energized Trump and his supporters: The loudest, angriest, most simplifying voices are elevated and rendered normal or mainstream."

*LBN-COMMENTARY by Tanya Basu: Research published Monday in the journal BMJ Open revealed some frightening statistics about the incidence of Bisphenol A (BPA) among teenagers: 86 percent of 94 teenagers tracking their diet and submitting urine samples in a study showed evidence of BPA in their urine. The culprit: plastic containers and bottles that seep potentially cancer-causing chemical through food and beverages. The teenage participants attempted to reduce their exposure to BPA by "avoiding fruits and vegetables packaged in plastic containers, tinned food, and meals designed to be reheated in a microwave in packaging containing BPA," according to a press statement. Welp—anyone who's had a long day and wants to just nuke some food in a microwave could be getting a dose of BPA to boot. And while the teens were able to reduce their exposure to BPA, one author of the paper noted that it's next to impossible to avoid BPA: "Our students who followed the BPA-free diet reported that it would be difficult to follow it long term, because labelling of BPA products was inconsistent. They found it difficult to source and identify BPA-free foods." That's the crux of a problem highlighted BPA literature for the better part of a decade: Warnings about the health effects of cancer-causing chemicals that trickle into food and beverages from common plastic household products that then enter our systems—from babies sucking out of sippy cups to adults storing leftovers to heat up the next day. But it's a problem neither public health nor the government has figured out yet.

*LBN-VIDEO LINK: Top 10 Funniest Super Bowl Commercials of 2018 Extended (Best Superbowl LII Ads 2018) –https://youtu.be/J8E1g-cHV5M

*LBN-COMMENTARY by Ruchir Sharma: The fear generated by Wall Street's sharp fall has been greatly magnified by the calm that preceded it. Before the eight percent decline in United States stocks over the past week, the S&P 500 had gone two years without suffering a drop that large. Spoiled by this unnaturally placid stretch, many Americans had forgotten what a routine market setback even looks like. They better get used to this. Going back three decades, the average market drop in any given year has typically been around 10 percent. What Americans are witnessing now is thus a return to normal market behavior, which has never followed a straight line. This year could be pivotal, because the conditions that underpinned the steady upward march of stock prices are now likely to deteriorate. In the United States and around the world, stocks have been buoyed by the trifecta of accelerating global growth, low inflation and loose central bank policies, all of which are now poised to turn against the bubbly market.

*LBN-HISTORICAL COMMENTARY by C. Kent Wright: To sway an audience, you must watch them as you speak.

*LBN-A DIFFERENT VIEW:…
*LBN-OVERHEARD:   ***The mother of Natalee Holloway — the Alabama teen who vanished in Aruba over 12 years ago — is seeking $35 million from a TV network that produced what she calls a fake series on her daughter's disappearance. In a lawsuit filed in Birmingham on Friday, Beth Holloway says Oxygen's six-part documentary "The Disappearance of Natalee Holloway" was bogus from the start and subjected her to "agonizing weeks" of uncertainty that "completely and utterly destroyed her." Holloway claims she also was tricked into providing her DNA to match against what producers claimed were her long-lost daughter's remains. She says the show was a "scripted, pre-planned farce calculated to give the impression of real time events." ***It's been two years since René Angélil passed away, but for Céline Dion, her late husband is always with her. Speaking with Stellar magazine, the "My Heart Will Go On" singer revealed she shakes a bronze replica of Angélil's hand backstage ahead of every performance. "I shake my husband's hand and knock on wood with him every night before every show," Dion explained. "Even after he's gone, I still talk to him."

LBN E-Lert Edited By Dan Gaylord