*BALLOONING – Intel Director Dan Coats: National Debt Poses 'Dire' National-Security Threat
Dan Coats, the director of national intelligence, warned Tuesday that the national debt is "unsustainable" and poses "a dire threat to our economic and national security." Coats' warning comes in juxtaposition to President Trump recently signing into law a bipartisan budget deal lifting spending caps by $300 billion, in addition to a tax cut costing an estimated $1.5 trillion. Republicans have argued that economic growth will make up for lost federal funds as a result of the changes to the tax code, which are mostly geared toward corporations and the wealthy. The national debt currently stands at $20.6 trillion and counting. In his testimony before the Senate intelligence committee, Coats also decried the "fractious" nature of the political discourse in the United States.

*No Deal – Julian Assange Loses Bid to Have U.K. Arrest Warrant Dropped
A British judge has ruled that an arrest warrant for Julian Assange should be upheld, meaning the Wikileaks founder will continue to risk being detained if he leaves the Ecuadorian embassy in London. Assange has now spent over five years in the embassy in an attempt to avoid arrest, and has yet again failed in a bid to ensure his freedom if he was to leave the building. Although Swedish prosecutors dropped an investigation into sexual-assault allegations against Assange last year, a British arrest warrant for violating bail conditions is still outstanding. Assange's lawyer argued that his years inside the embassy were "adequate, if not severe" punishment for his actions but the judge dismissed the appeal, saying of the Wikileaks founder: "He appears to consider himself above the normal rules of law and wants justice only if it goes in his favor."

*Russia Sees Midterm Elections as Chance to Sow Fresh Discord, Intelligence Chiefs Warn:  
As the midterm elections approach, Russia is likely to throw more propaganda at Americans, using people sympathetic to their messages and fake personalities on social media — many of them run by bots — to sow further political and social divisions in the United States, American intelligence chiefs saidon Tuesday. The intelligence officials offered their caution during testimony to the Senate Intelligence Committee's annual hearing on worldwide threats, and said that Russia believes its interference in the 2016 presidential election largely achieved its chief aim — weakening faith in the American democracy. Moscow now sees the coming Congressional elections as a chance to build on its gains, they said. "There should be no doubt that Russia perceives its past efforts as successful and views the 2018 U.S. midterm elections as a potential target for Russian influence operations," said Dan Coats, the director of national intelligence.

*ALL THE PRESIDENT'S RENT –  Trump's Tenants Pose Hundreds of Possible Conflicts of Interest
Trump-owned properties reportedly continue to be a hub of potential conflict of interest for the Trump administration. In their own database, Forbes has identified 164 tenants that pay the president's real-estate empire about $175 million a year—which the magazine claims is only about 75 percent of the rent that flows his way. Tenants include Chinese commercial banks, theWalgreens Boots Alliance pharmacy, Capital One bank, and Bank of India. By holding onto his assets, President Trump has decided to test the applicability of the "Emoluments Clause" by renting his space to foreign governments. Trump is also testing the limits of domestic business and government ethics, with private entities paying the president's businesses rent and also lobbying the government, receiving government contracts, or being investigated by the government.

*PLAYING GAMES – Kim Jong Un Showers Praise on 'Impressive, Sincere' South Korea
Kim Jong Un has welcomed his sister home from the Winter Olympics, praising South Korea for its "impressive" and "sincere" hosting of the Games. The North Korean leader's sister, Kim Yo Jong, led a delegation of officials whose attendance in Pyeongchang has been seen by many as a warming of relations after decades of hostility against each other since the Korean War in the 1950s. North Korean state media quoted Kim Jong Un remarking on his "satisfaction" with the visit and "expressing thanks" to the South Korean hosts. He went on: "It is important to continue making good results by further livening up the warm climate of reconciliation and dialogue created by the strong desire and common will of the North and the South with the Winter Olympics as a momentum."

*'America's Harvest' –  Trump Wants to Give Out Food Boxes Instead of Food Stamps
The Trump administration is pushing to scrap the food-stamp program for low-income people and replace it with boxes full of government-picked, nonperishable food items, Politico reports. The proposal, touted by White House Budget Director Mick Mulvaney as a "Blue Apron-type program," was included in the White House's 2019 fiscal budget released Monday. The plan would slash the amount of money low-income families receive as part of the Supplemental Nutrition Assistance Program for a product dubbed "America's Harvest Box." That box would include staples like shelf-stable milk, peanut butter, canned fruits and meats, and cereal. While the USDA claims the plan would save the government $129 billion over the next decade, critics have panned it as reminiscent of wartime rations. The logistics of the proposal were also unclear, with critics questioning how the boxes would be distributed in rural areas and how families with special dietary needs would be accommodated.

*Who reads the LBN Elert? Veteran comedy writer Mark Miller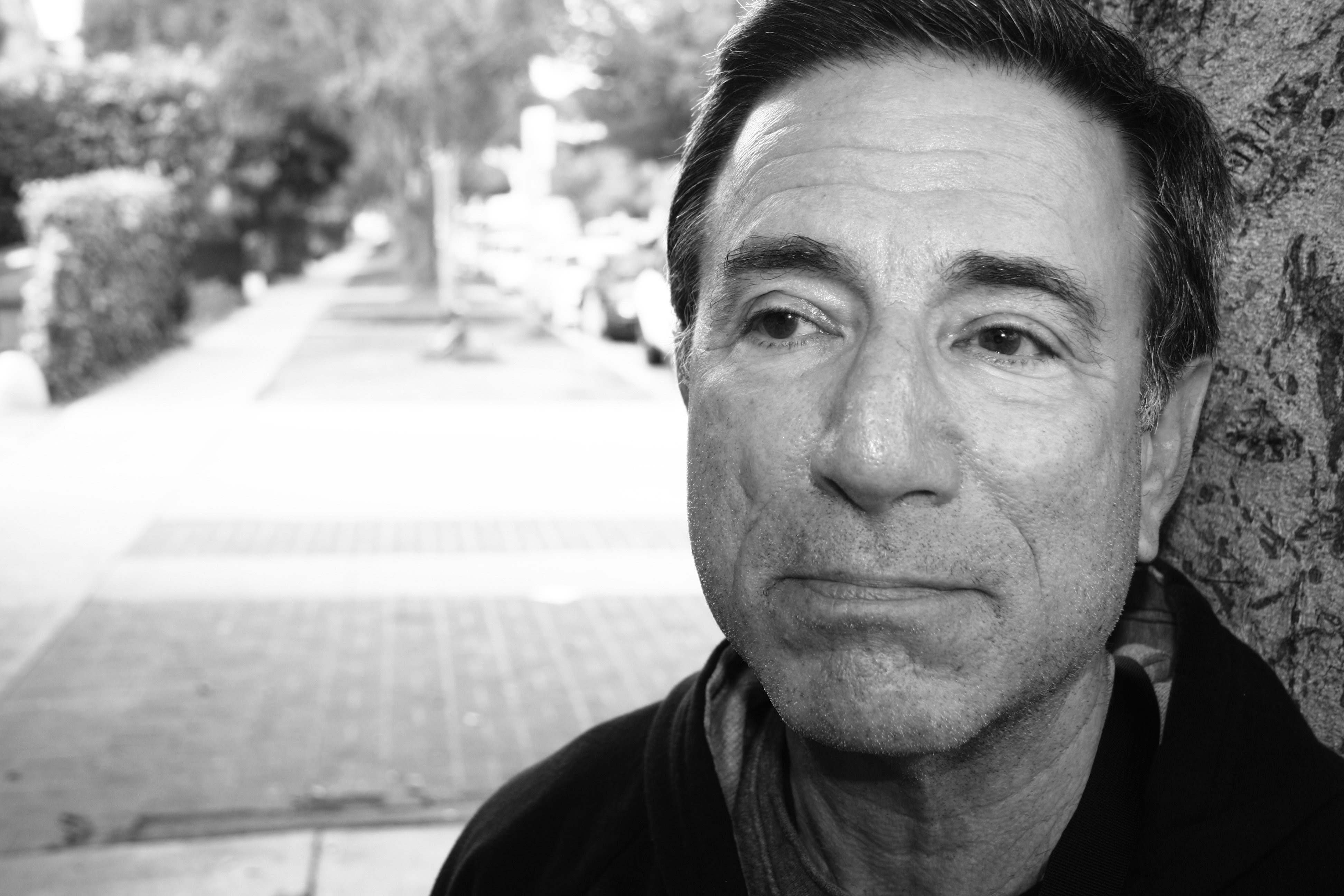 *LBN-INVESTIGATES: More than a year into his administration, President Trump is presiding over a staff in turmoil, one with a 34 percent turnover rate, higher than any White House in decades. He has struggled to fill openings, unwilling to hire Republicans he considers disloyal and unable to entice Republicans who consider him unstable. Those who do come to work for him often do not last long, burning out from a volatile, sometimes cutthroat environment exacerbated by tweets and subpoenas.

*COMEBACK – Shaun White Blows Away Competition in Halfpipe Qualifying Run
Snowboarding legend Shaun White set the stage for a triumphant Olympic comeback Tuesday, taking first place in the second qualifying run for the Men's Halfpipe event. After falling behind Australia's Scotty James and Japan's Ayumu Hirano in the first qualifying run, White, 31, pulled out all the stops to win, with a near-perfect score of 98.5 in the second round. James took second place with 96.75, and Hirano fell into third with 95.25. White, who gained fame as the Olympic halfpipe winner in 2006 and 2010, suffered a setback in 2014 and came in fourth place. With fans eager for a comeback, his journey to the Pyeongchang Winter Olympics was almost derailed in October, when he suffered a brutal training injury that left him requiring 62 stitches in his face. Ahead of the Games, however, he told reporters he'd come to terms with his loss in Sochi and come back "stronger than ever."

*LBN-SEE IT:…Samantha Scharff, the C.E.O. of Giphy Studios, which is making original-content GIFs with celebrities, and Brad Zeff, the chief content officer of the parent company,Giphy.
*Slipped Up – Japanese Ice Skater Kei Saito Is First Athlete to Be Sent Home From Winter Olympics for Alleged Doping
A Japanese speedskater has become the first athlete to be sent home from the 2018 Winter Olympics for failing a drug test. Kei Saito, 21, tested positive for acetalozamide—a chemical used to hide the use of banned drugs. Saito, who had yet to compete in the Games, has now left the Olympic Village and is facing a full investigation and insists he is innocent. The International Olympic Committee has stepped up drug testing for the Games after the Russian doping scandal implicated some medalists from the Sochi Games in 2014. "I am shocked by this as I have never tried to commit doping," said Saito in a statement. "I have been trained in anti-doping. I have never taken a steroid so there is no need for me to mask something, and I never had to drop weight by using this medicine."

*LBN-MEDIA INSIDER:   ***The people who head Ben Shapiro's conservative news site are in talks to buy Glenn Beck's troubled media empire TheBlaze, The Daily Beast has learned. Two sources familiar with the conversations said this appears quite likely, though the deal isn't final. Reached for comment, Shapiro—who heads The Daily Wire, which is eyeing TheBlaze—did not dispute this report.

*Senate candidate's parents donate maximum amount to his opponent: 
The parents of a GOP candidate for the US Senate in Wisconsin have made the maximum contributions allowed in the race — to their son's rival. Kevin Nicholson announced in July that he would seek the Republican nomination to challenge incumbent Sen. Tammy Baldwin in the 2018 mid-term elections. In December, his parents – Donna and Michael Nicholson – each donated the maximum amount – $2,700 – to Baldwin, CNN reported. Nicholson said he's not surprised his parents would contribute to Baldwin, since they've always backed Democrats. "My parents have a different worldview than I do, and it is not surprising that they would support a candidate like Tammy Baldwin who shares their perspective," he said in a statement to CNN.

*LBN-SEE IT: In their foundation's annual letter, their 10th, Mr. and Ms. Gates answered 10 "tough questions" they frequently get.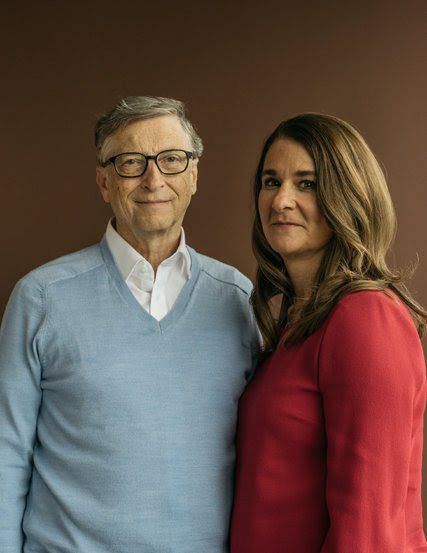 *LBN-BOOK NEWS:   ***Donald Trump's longtime personal lawyer is writing a book about his life and relationship with the president. According to a proposal shopped to multiple publishers and obtained by The Daily Beast, Michael Cohen's book will likely be titled "Trump Revolution: From The Tower to The White House, Understanding Donald J. Trump", and will focus on the attorney's role in the president's campaign and businesses. "No issue was too big, too sticky or too oddball for me to tackle," Cohen teases in the proposal. "I saw it all, handled it all. And still do."   ***Tesla billionaire Elon Musk had quite the look at venture capitalist Steve Jurvetson's alleged "sex party," according to Emily Chang's new book "Brotopia." Chang writes that in private Facebook photos from the party, Musk "appears wearing a black armor-like costume adorned with silver spikes and chains." Also at the 2017 bash was Google head Sergey Brin, "bare chested in a vest." The theme was "Edge of the Earth."

*LBN-INVESTIGATES: Oxford researchers note that the Olympic Games overrun budget with "100% consistency." No other mega-project consistently overruns its budget like the Olympics.

*LBN-SEE IT:…The White House budget director Mick Mulvaney, formerly a vocal fiscal hawk, has done little to restrain spending since joining the Trump Administration.
*LBN-HOLLYWOOD INSIDER:   ***ICM Partners has promoted six agents to partner, bringing the total number of partners at the Hollywood agency to 54. The names include Adam Ginivisian, who becomes the youngest partner at the agency. He is joined on the list by Ayala Cohen (Comedy), Hrishi Desai (Lit), Scott Mantell (Concerts/International), Kathleen Remington (Lit) and Lara Sackett (Physical Production). The appointments are effective immediately.

*LBN-SPORT INSIDER:   ***American luger Emily Sweeney crashed out of the PyeongChang Olympics on Tuesday, losing control of her sled midway through the final run of the competition. She was able to walk toward the finish about 10 minutes after the crash, albeit very gingerly and with some assistance from team and on-site medical personnel. A source from USA Luge confirmed to NBC Connecticut that though Sweeney is very sore, she does not have any broken bones.   ***Aly Raisman has nothing to hide. Weeks after testifying against disgraced former doctor Larry Nassar, the 23-year-old gymnast is taking part in Sport Illustrated's annual Swimsuit issue for the second year in a row. Unlike last year's edition, Raisman is posing nude this time around, with phrases "trust yourself," "live for you" and "abuse is never okay" inked on her body.

*LBN-R.I.P.:   ***Vic Damone, the postwar crooner whose intimate, rhapsodic voice captivated bobby soxers, middle-age dreamers and silver-haired romantics in a five-decade medley of America's love songs and popular standards, died on Sunday in Miami Beach. He was 89. Ed Henry, a family friend, said the cause was complications of respiratory failure.   ***Marty Allen, the bug-eyed comic who formed one half of the hit comedic duo Allen & Rossi, died Monday night in Las Vegas at age 95. The Associated Press confirmed the news via his spokeswoman Candi Cazau, who said that he died from complications from pneumonia with his performing partner of 30 years and wife Karon Kate Blackwell at his side.

*LBN-SITE OF THE DAY:    
State information resources link to state homepage, symbols, flags, maps, constitutions, representatives, songs, birds, flowers, trees, and more

*LBN-VIDEO LINK: John Stossel shares what happened at his lunch with Hillary – https://youtu.be/S9w3CeWqZaQ

*LBN-COMMENTARY by David Brooks: In the first half of the 1990s, I worked in Europe for The Wall Street Journal. I covered nothing but good news: the reunification of Germany, the liberation of Central Europe, the fall of the Soviet Union, the end of apartheid in South Africa, the Oslo peace process in the Middle East. Then, toward the end of my stay, there was one seemingly anomalous episode — the breakup of Yugoslavia. In retrospect, the civil war in the Balkans was the most important event of that period. It prefigured what has come since: the return of ethnic separatism, the rise of authoritarian populism, the retreat of liberal democracy, the elevation of a warrior ethos that reduces politics to friend/enemy, zero-sum conflicts. In those intervening years there's been an utter transformation in the unconscious mind-set within which people hold their beliefs. Back in the 1990s, there was an unconscious abundance mind-set. Democratic capitalism provides the bounty. Prejudice gradually fades away. Growth and dynamism are our friends. The abundance mind-set is confident in the future, welcoming toward others. It sees win-win situations everywhere.

*LBN-VIDEO LINK: About the Mormon Religion with Bill Maher — https://youtu.be/QM0toaRF1BQ

*LBN-HISTORICAL COMMENTARY by Dr. Seuss: Don't cry because it's over, smile because it happened.

*LBN-VIDEO LINK: Amazing Interviews With Those Who Knew Hitler – https://youtu.be/Hwqnt5_GEhQ

*LBN-A DIFFERENT VIEW:….
*LBN-OVERHEARD:   ***Blake Lively has shed a staggering 61 pounds since giving birth to daughter Ines in September of 2016. The actress, 30, revealed her impressive toned stomach on Instagram as she worked out with her personal trainer Don Saladino.   ***Katy Perry and Orlando Bloom are back together 11 months after they split, claim friends. The A-list couple broke up in early 2017, but insiders say they're officially dating again after a romantic holiday to the Maldives.

LBN E-Lert Edited By Dan Gaylord