*McMaster: Russian Election Meddling a 'Sophisticated Subversion'
President Trump's National Security Adviser H.R. McMasteron Tuesday accused the Russian government of engaging in a "sophisticated subversion" in meddling with the 2016 U.S. presidential election. "I believe that Russia is engaged in a very sophisticated campaign of subversion to affect our confidence in democratic institutions, in democratic processes—including elections," he said in a BBC interview. McMaster's comments contradict Trump, who has repeatedly dismissed the Kremlin's election interference as a "hoax" or a "made-up story" despite overwhelming bipartisan evidence to the contrary. "We have to look at what Russia's actually doing," McMaster added in the interview. "Of course we have to counter Russia's destabilizing behavior, and the sophisticated campaigns of propaganda and disinformation… One of the most important things is to pull the curtain back on this activity, and to expose it."

*YA THINK? – Twitter VP Admits: Verification System 'Broken From Top to Bottom'
Twitter VP Sinead McSweeney on Tuesday admitted to British lawmakers that the social-media giant's verification system is "broken from top to bottom" as it has repeatedly given the coveted blue tick symbol to far-right hate groups and their leaders. "People had been verified who never should have been verified," she told MPs amid questions over how several known white supremacists—including British far-right activistJayda Fransen, whose anti-Muslim propaganda videos were retweeted by President Trump—ever received the status symbol. "The entire system of verification is now suspended and it's being fully reviewed," noted McSweeney, the company's vice president of communications for Europe, the Middle East, and Africa. She additionally defended her company's hate-speech filtering process, telling lawmakers, "You can clean a street every morning, you can't guarantee it's still going to be clean at 10 a.m."

*Amtrak Train Traveled at 80 M.P.H., Far Over 30-M.P.H. Limit, Before Derailing: 
The revelation that a passenger train was speeding 50 miles per hour over the speed limit at the time of a fatal crash near Tacoma, Wash., has once again focused attention on Amtrak's safety culture, the role of human error in rail accidents, and the need for technology that automatically slows trains that are going too fast. Late Monday night, National Transportation Safety Board officials said that the train, bound from Seattle to Portland, was traveling at 80 miles per hour, on a stretch of track with a limit of 30 miles per hour, when it jumped the tracks and careened into a busy highway and a stand of evergreens. At least three people were killed and about 100 were injured, officials said. The accident mirrored Amtrak's worst disaster in recent years, in 2015, when a train derailed at more than 100 miles per hour in Philadelphia, on a curve posted at 50 miles per hour, killing eight people.

*Report: Mueller's Russia Probe Expected to Run Through 2018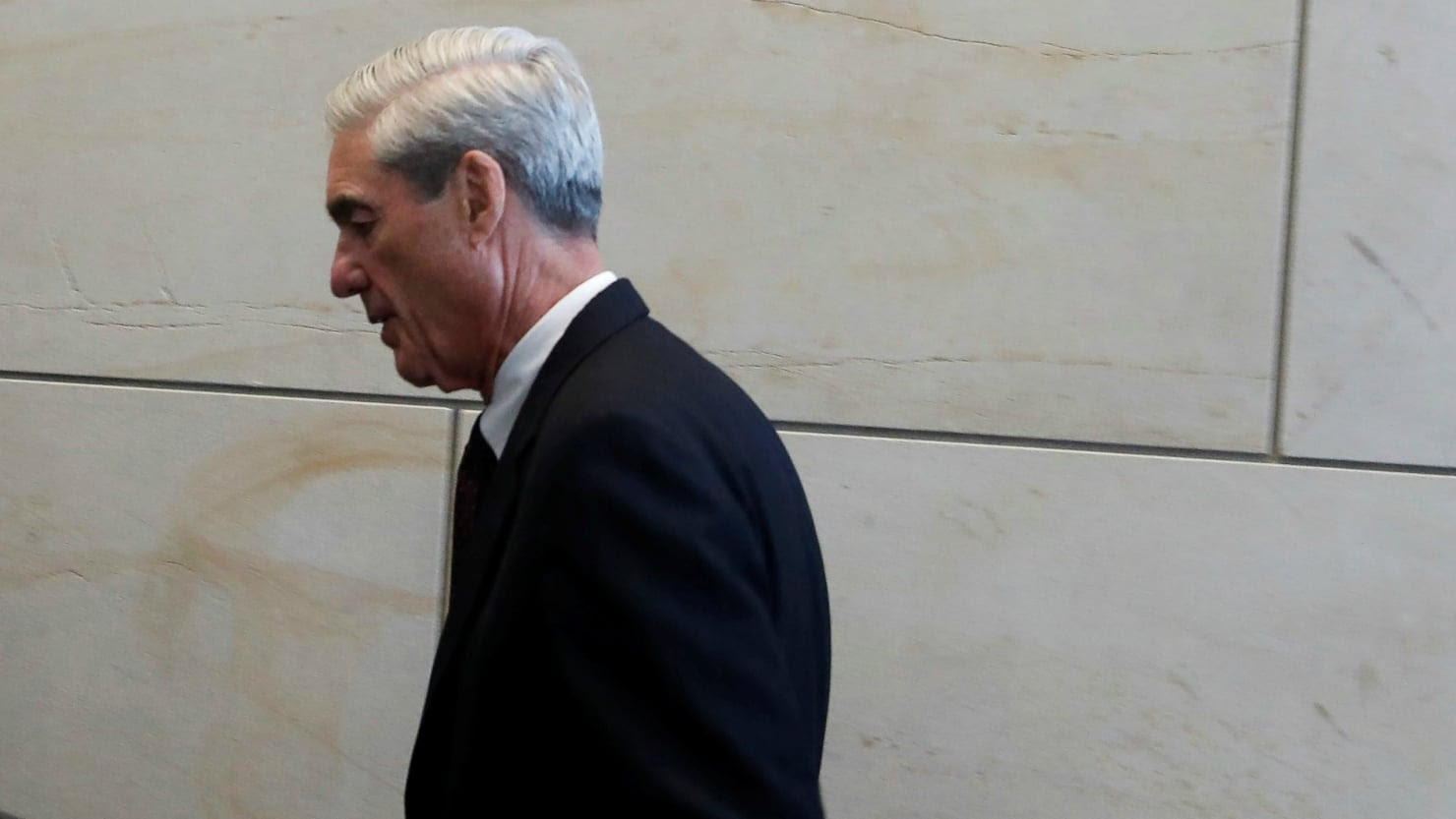 Members of special counsel Robert Mueller's Russia investigation say they expect the probe to last through much of 2018, despite President Trump's insistence that the end is right around the corner, The Washington Post reports. Administration officials and aides close to Trump say they fear tensions will flare up between the White House and Mueller after a meeting this week in which Trump's lawyers are expected push for the president to be exonerated from any collusion claims, according to the report. While Trump has been reassuring members of his inner circle that he will soon be cleared of Russian interference allegations, sources familiar with the investigation say it is nowhere near finished. A source familiar with private conversations within the White House described Trump as "arrogant" and "living in his own world" when it comes to the Russia probe, saying he brushed off pleas from two aides asking him to take the matter more seriously.

*LOOK CLOSELY – READ LBN:
*North Korea Launched WannaCry Virus, U.S. Says
The U.S. government on Monday night accused North Korea of being behind the WannaCry computer virus. In a Wall Street Journal op-ed, Homeland Security adviser Tom Bossert wrote that the U.S. had officially traced the virus to North Korea's government. WannaCry, which compromised more than 230,000 computers in more than 150 countries in May, has been cited for months as a possible North Korean virus. The Trump administration is expected to make a Tuesday announcement about the virus, calling on allies to enforce all "relevant" sanctions against North Korea, The Washington Post reports.

*Have You Ever Felt Sorry for the I.R.S.? Now Might Be the Time:  
After years of upbraiding and even threatening to abolish the Internal Revenue Service, Republicans must now depend on the agency to carry out their signature legislative accomplishment: a comprehensive revision of the tax code. The task is monumental. While processing tens of millions of tax returns for 2017 under the current rules, the I.R.S. would also have to figure out how to interpret and explain a new system and put it into practice. "Beware," said John A. Koskinen, who retired last month as I.R.S. commissioner. "If the budget keeps being cut and the agency keeps being given more things to do, the I.R.S. is simply not going to work." Either the information technology will fail, forcing the filing and refund systems to collapse, he warned, or enforcement and audits will become so scarce that fewer people will be inclined to pay the taxes they owe.

*World 100M Champion Justin Gatlin Denies Doping
American sprinter Justin Gatlin, a 100-meter world and Olympic champion, denied using performance-enhancing drugs after an undercover probe was opened into his coach and agent. "I am not using and have not used PEDs," Gatlin wrote in a statement posted early Tuesday to Instagram. The United States Anti-Doping Agency and the Athletics Integrity Unit for the International Association of Athletics Federation began investigating Gatlin, his coach Dennis Mitchell, and his one-time agent Robert Wagner, after a Telegraph report alleged the latter two had discussed banned substances with an undercover reporter. As a result, Gatlin's agent sought to distance the athlete from the incriminated associates, with Mitchell being fired and Wagner being described as someone who had only worked for Gatlin a handful of times.

*LBN-HEALTH WATCH: Federal officials on Tuesday ended a moratorium imposed three years ago on funding research that alters germs to make them more lethal. Such work can now proceed, said Dr. Francis S. Collins, the head of the National Institutes of Health, but only if a scientific panel decides that the benefits justify the risks. Some scientists are eager to pursue these studies because they may show, for example, how a bird flu could mutate to more easily infect humans, or could yield clues to making a better vaccine. Critics say these researchers risk creating a monster germ that could escape the lab and seed a pandemic.

*LBN-HOLLYWOOD INSIDER:   ***HBO has already lined up its replacement for outgoing Sheila Nevins, the longtime head of documentary. The company announced Thursday that department vice presidents Nancy Abraham and Lisa Hellerwill share the title of EVP HBO documentary and family programming when Nevins officially departs in early 2018.

*LBN-NOTICED:   ***Jennifer Lopez has been getting into the holiday spirit with her ex-husband Marc Anthony and their kids. Lopez, who's currently dating Alex Rodriguez, was spotted with Anthony attending 9-year-old twins Max and Emme's school Christmas pageant on the Upper East Side, according to sources. The couple were married for 10 years and split in 2014, but remained friends.   ***Janet Jackson celebrated the end of the US leg of her "State of the World" tour at a private bash at STK Atlanta with her producer ex,Jermaine Dupri. "They arrived together right after the show. He was dressed in a long hooded cloak. It seemed like he was trying to fly under the radar," according to sources.

*"Whatever" Loses Ground but Retains Annoying Word Title
For the ninth consecutive year, Americans say "whatever" is the most annoying word or phrase used in casual conversation. But, fewer Americans feel that way than in previous years. Residents under the age of 45, compared with their older counterparts, do not find the word all that bothersome. 33% of Americans consider "whatever" to be the most annoying word or phrase. The recent addition of "fake news" takes second place with 23% followed closely by "no offense, but" with 20%. 11% think "literally" is the most grating word used in conversation while 10% assert "you know what I mean" is the most agitating. In 2016, "whatever" received 38% to 20% for "no offense, but." "Ya know, right" and "I can't even" each garnered 14%. Eight percent of Americans deemed "huge" to be the most irritating word or phrase spoken in casual conversation.

*LBN-MEDIA INSIDER:   ***"E! News" is losing top anchor Catt Sadler. The veteran show business correspondent — who has been with the network for more than 12 years and on the daily "E! News" broadcast for seven — is set to announce her departure on Wednesday's show. "E! was very surprised that she's leaving," a source close to Sadler said.

*LBN-SITE OF THE DAY:
Use Google Santa Tracker to follow Santa Claus on Google Maps as he makes his journey around the world.

*LBN-R.I.P.:   ***Keely Smith, a smoky-voiced singer with a pageboy bob who emerged in the early 1950s as the deadpan half of a Grammy Award-winning lounge act with Louis Prima, the ebullient, frenzied bandleader who became her husband, died on Saturday in Palm Springs, Calif. She was 89. Her publicist, Bob Merlis, said the cause was probably heart failure.   ***Lones Wigger Jr., a career Army officer and two-time Olympic champion who was hailed as the most decorated rifle shooter in the world, died on Thursday at his home in Colorado Springs. He was 80. The cause was complications of pancreatic cancer, the United States Olympic Committee, also known as Team USA, said.

*LBN-COMMENTARY by Marlow Stern: On Tuesday, Disney World will unveil an animatronic version of the 45th president of the United States, Donald J. Trump. The robot Trump will stand next to other American presidents, including Abraham Lincoln, Barack Obama, and George Washington, who introduces Trump, as part of the Mouse House's Hall of Presidents attraction. The Disney-centric website WDWMagic posted a video on Monday of robot Trump's Disney speech, wherein he says:  "From the beginning, America has been a nation defined by its people. At our founding, it was the American people who rose up to defend our freedoms and win our independence. It was why our Founders began our great Constitution with three very simple words: We the people. Since that moment, each generation of Americans has taken its place in the defense of our freedom, our flag, and our nation under God."

*LBN-COMMENTARY by David Brooks: I am not appalled that the Republican tax bill cuts the corporate tax rate to 21 percent. Some of my liberal friends treat this as a moral horror and trot out all sorts of awful distributional tables to prove it. But the fact is that Barack Obama repeatedly proposed cutting it to 28 percent and the average European corporate rate has now fallen to 18.4 percent. All around the globe cutting the corporate rate has become the conventional way to attract business and spur investment. It's not some plutocratic conspiracy. I am appalled that Republicans didn't seek to balance this tax bill with an equal effort to help the people who actually got them elected. The central problem of our time is the stagnation of middle-class wages, the disintegration of working-class communities and the ensuing fragmentation of American society. Our political leadership has shown an amazing ability to look the other way. George W. Bush fought a war on terror. Obama devoted his presidency to expanding health insurance. Donald Trump is all talk and no policy.

*LBN-COMMENTARY by Steve Miller (Founder, GetDismissed.com): All California drivers will need to upgrade their driver's licenses to a REAL ID driver's license, beginning January 22, 2018.  The new ID card was mandated as part of the REAL ID Act of 2005 and passed in response to 9/11 that created new security standards for states driver's licenses and IDs.  This is the biggest change to ID cards and driver's licenses in years, However we believe that the changing over to the new REAL ID is a smart move as it will standardize the ID requirements across all states that currently have various ID standards and make your identification more secure and safe. We are advising all Californians to make appointment with your local DMV office and upgrade to the new REAL ID.  Here's everything you need to know about your new REAL ID: What is the REAL ID and why do I need it – The REAL ID is a federal compliant driver's license or ID card that will be required, in order to travel domestically beginning in January 22, 2018.  Without a REAL ID, you will need to bring your passport or be prepared to miss your flight, as TSA will not let you through the security checkpoints.

*LBN-VIDEO LINK: Warren Buffett On GOP Tax Cuts & Consequences — https://youtu.be/iUxY_KmvXOM

*LBN-COMMENTARY by Bill Mechanic (CEO of Pandemonium, and served as chairman and CEO of Fox Filmed Entertainment from 1993 to 1996): I always thought Rupert won in business because of two factors: he was the most aggressive person in the media world, and he treated News Corp. like it was his to do with as he pleased. Board meetings when I was there were a joke. I've never worked with Iger, but what he's done is impressive, and he's done it within a very public company. He's acquired it strategically and with a vision. Fox has gone from being one of a handful of majors to zero, in the same time Disney has gone from zero to being the biggest major of all.  In a sense, it's a Small World after all. Thanks to Disney, it just got smaller.

*LBN-VIDEO LINK:  The psychological trick behind getting people to say yes – https://youtu.be/HctZg2aOPMw

*LBN-A DIFFERENT VIEW:…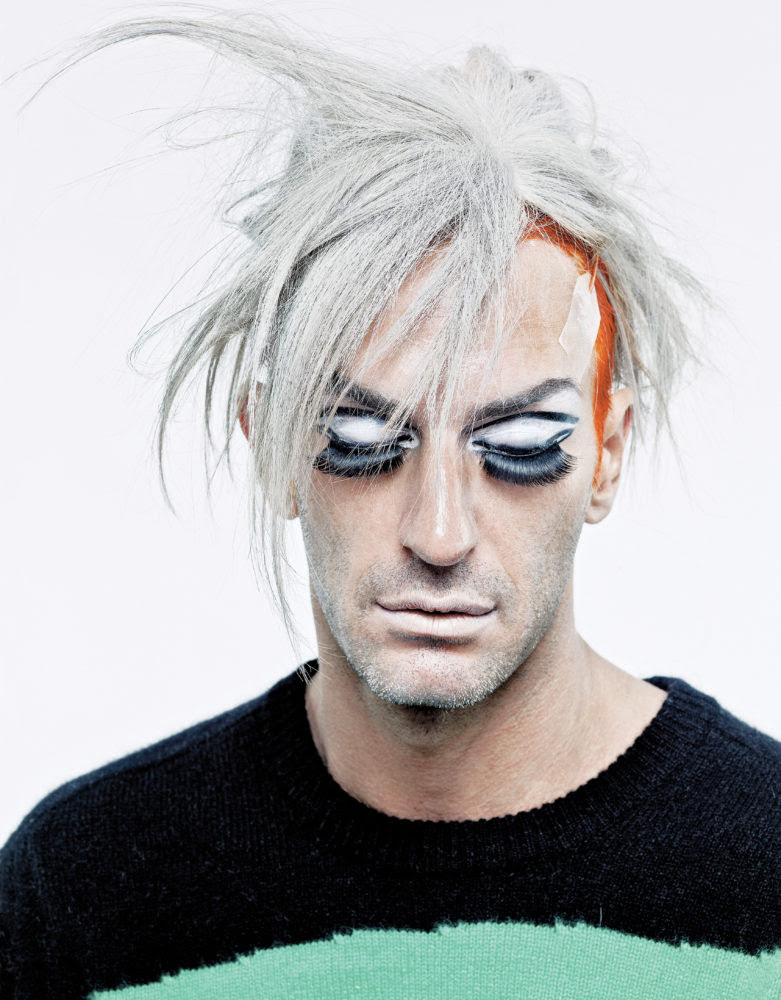 *LBN-OVERHEARD:   ***The Senate is reportedly probing former presidential candidate Jill Stein for possible collusion with Russia. The head of the Senate Intelligence Committee said Monday that the Stein probe was one of two investigations about Russian collusion that his panel is pursuing, according to The Washington Post. Stein dined with Russian president Vladimir Putin during a 2015 Moscow event that was also attended by President Trump's former national security adviser, Mike Flynn.   ***Stage and screen star Sir Ian McKellen has spoken out about the sex scandal in film and theatre, claiming women are partly responsible because some tell directors they'll sleep with them to win roles. "People must be called out and it's sometimes very difficult for victims to do that," the Lord Of The Rings star said in a talk at the Oxford Union recently. "I hope we're going through a period that will help to eradicate it altogether. But from my own experience, when I was starting acting in the early Sixties, the director of the theatre I was working at showed me some photographs he got from women who were wanting jobs. . . some of them had at the bottom of their photograph 'DRR' — directors' rights respected. In other words, 'if you give me a job, you can have sex with me"."

LBN E-Lert Edited By Dan Gaylord