*DARE TO THINK INDEPENDENTLY – READ LBN: 
Now you can invite your friends, family, and associates to sign up to receive LBN (if they've got the guts). Simply tell them to go to www.LBNElert.com to receive.

*Saudi Crown Prince: Israelis 'Have Right to Their Own Land':
The controversial new crown prince of Saudi Arabia has signaled a thawing of relations with Israel by saying in an interview that Israelis have a right to their own land—even though his kingdom still doesn't formally recognize the Jewish state. The Saudi second-in-command, Crown Prince Mohammad bin Salman, told The Atlantic: "I believe that each people, anywhere, has a right to live in their peaceful nation. I believe the Palestinians and the Israelis have the right to have their own land." However, in less-diplomatic comments, the prince also declared that Iran's supreme leader, Ali Khamenei, is trying to outdo Adolf Hitler by conquering the world as part of a "triangle of evil" with the Muslim Brotherhood and terrorists. "I believe the Iranian supreme leader makes Hitler look good," the prince is quoted as saying. "Hitler didn't do what the supreme leader is trying to do. Hitler tried to conquer Europe.… The supreme leader is trying to conquer the world."

*Mexico Says It Will Disband The Caravan, But Organizers Say Some Of Its Members Will Continue North:
Mexico's National Institute of Immigration (INM) said lateMonday that it plans by Wednesday to disband a caravan of hundreds of Central American migrants that has been traveling through Mexico for nine days. Caravan organizers said, however, they expect at least some of the migrants to continue north to the US border. They estimate that most of them will seek asylum or some type of protection in Mexico or the US. "At the end of the day these people have the right to ask for asylum," said Gina Garibo, one of the organizers for Pueblos Sin Fronteras, the volunteer group that organized the caravan. She denied the caravan was over. "We have to follow through with our promise" to help people gain asylum in the United States or Mexico, she said. Migrants would continue moving but in smaller groups than the caravan.

*Thanks For Not Sharing – Grindr Will Stop Sharing Users' HIV Data:
Grindr has announced it will stop sharing information about its users' HIV status with third-party analytics companies. The gay dating site's users have had the option to include their HIV status and "last tested date" in their profiles; BuzzFeed News revealed Monday that Grindr had been sharing this information with other apps. Grindr insisted in its statement that the information was not shared to make money, but simply to make the app work better. Critics say sharing such private information with outside companies is a violation of users' trust, but the app's chief security officer, Bryce Case, told BuzzFeed News, "I will not admit fault in the regard that the data was used." The company decided to stop sharing the information with third parties and the change will come with the next app update.

*LBN-SEE IT: World War II propaganda posters in Port Washington, New York, on July 8, 1942.
*Huntington Beach Votes To Sue Over Sanctuary State Status:
Another Orange County city is joining the fight against sanctuary city status. The Huntington Beach City Council voted 6 to 1 to sue the state over SB 54 — the Senate bill that would protect undocumented immigrants by limiting the cooperation between local police and ICE agents. More than 100 people were at the meeting to tell the council they wanted to join the Orange County lawsuit, just days after Los Alamitos became the first city in Orange County to leave their sanctuary city status behind.
*The Next Marijuana Millionaire™ – World's Most Successful Cannabis Businessman to Choose One Lucky Aspiring Entrepreneur to Mold into a Marijuana Millionaire:
If you're passionate about the cannabis industry and think you have what it takes to be a huge success, then now's your chance to prove it in a groundbreaking competition show: The Next Marijuana Millionaire™. The show will pit contestants against one another in a series of challenges designed to find the person most capable of launching a successful business in the cannabis space. The finalists will then immerse themselves in the industry, where they will come up against the challenges cannabis entrepreneurs face every day to determine if their talent, drive and ability stack up to the industry's demands. At the end of the challenge period, larger-than-life Mr. Michael Straumietis — a.k.a. BigMike — will choose the finalist who shows the greatest potential for success as The Next Marijuana Millionaire™. The winner will receive $1,000,000 in a combination of cash and product funding and will launch their cannabis business in partnership and with personalized, one-on-one mentoring from BigMike Straumietis himself. BigMike Straumietis is the founder of Advanced Nutrients, the No. 1 cannabis company in the world. With more than 2.5 million followers, he is a top influencer and thought leader in the cannabis industry. Currently, Advanced Nutrients operates in 100 countries and generates more than $105 million in annual revenue. The submission period is Friday, March 23, 2018, from 9 a.m. PST to Friday, April 20, 2018 at 11:59pm PST. Prospective competitors can submit their applications at mjmshow.com. Applicants must be aged 21 years or older to be considered eligible for a spot in the competition. Each candidate must provide a video no longer than one minute in length that showcases their cannabis business idea, inspiration for the business idea, and personality.

*"Tell YOUR Story" – "The Best Promotional Deal On The Web" :
Now YOU can tell YOUR unique story in the world-famous LBN E-Lert – www.LBNElert.com – and communicate directly with LBN readers in all 50 of the United States and 26 foreign countries.
Amazing coverage with YOUR story, YOUR headline, YOUR photo and YOUR website. And then, of course, you can share this LBN story on all YOUR Social Media! And it's really easy to do. Simply send your story (not to exceed 250 words) including a photo and link to: LBNElert@TimeWire.net. We will approve and run.
The cost is a mere $250 payable via PayPal or credit card. This is (by-far) one of the best deals in the world of digital promotion and only available to LBN subscribers.

*LBN-INVESTIGATES: Today, April 3, 1895, The trial in the libel case brought by Oscar Wilde begins, eventually resulting in his imprisonment on charges of homosexuality.

*LBN-BUSINESS INSIDER:
 It is almost beyond the fashion world's wildest imagination, but the chatter coming out of Condé Nast and the publishing industry has reached a deafening crescendo — 
Anna Wintour
 could be on her way out of Condé and Vogue as artistic director. A host of stunned sources have told Page Six that Wintour — the grand high priestess of both the fashion and publishing industries since she became editor in chief of Vogue in 1988 — is to exit her all-powerful role at the publishing house this summer after the July wedding of her daughter, 
Bee Schaffer
, to 
Francesco Carrozzini
, the son of former Italian Vogue Editor 
Franca Sozzani
. The move would also allow Wintour, 68 — who has for three decades been fashion's ultimate power broker — to step aside on a high after closing Vogue's all-important September issue.
*LBN READERS AROUND THE WORLD: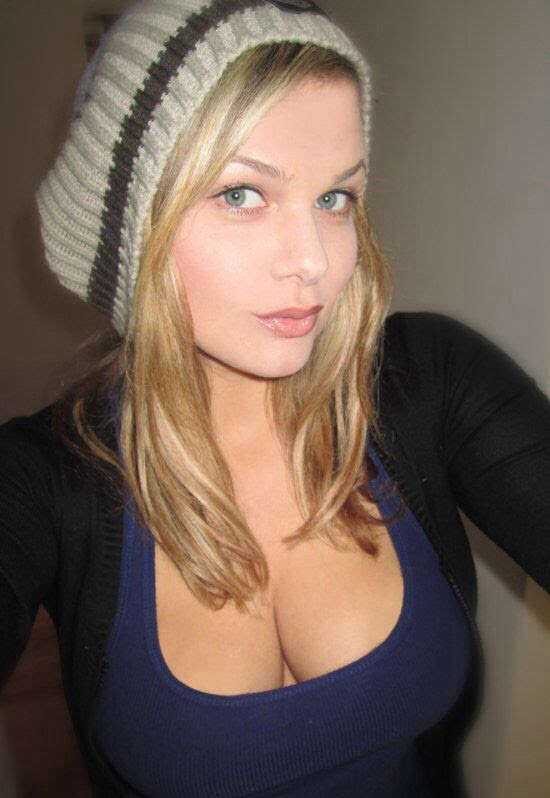 "I am inspired by the photos in LBN daily and share them with my friends all over the world. Last week I sent LBN photos to Germany, England, France and Spain." —— Leslie H., an LBN reader from Montreal, Canada.

*LBN-MEDIA INSIDER: ***Laura Ingraham will return to Fox News Channel, despite a spate of recent defections by advertisers from the program she hosts there each weeknight. "We cannot and will not allow voices to be censored by agenda-driven intimidation efforts," said Jack Abernethy, co-president of the 21st Century Fox-owned cable outlet, in a statement. "We look forward to having Laura Ingraham back hosting her program next Monday when she returns from spring vacation with her children."
*LBN-MUSIC INSIDER: ***A companion album to HBO's upcoming documentary Elvis Presley: The Searcher features his hits, as well as some different versions of his best-known songs. One of the more notable rarities is an alternate take of "Suspicious Minds" – the 18th and final Number One single of the King's career.

*LBN-INVESTIGATES: In the late 1800s, peddlers acted as early recyclers. They would carry sacks of reusable items in their wagons to sell to general stores.

*LBN-NOTICED: ***Sean Penn's
 A-list pals came out to support his debut novel at a star-studded party — even if the curiously titled "Bob Honey Who Just Do Stuff" has received mixed reviews from the critics. Toasting the tome at the LA home of power couple 
Mathew Rosengart
, an attorney, and p.r. whiz 
Mara Buxbaum
 were 
Mark Burnett
 and 
Roma Downey
, 
Bradley Cooper
 and 
Irina Shayk
, 
Winona Ryder
,
Sarah Silverman
,
 Casey Affleck
, 
Josh Brolin
, 
Jason Segel
,
Michael Mann
, 
Gus Van Sant
 and 
Bill Maher
, spies said. Also spotted: media expert 
Elliot Mintz
, artist 
Ed Ruscha
 and producers 
Art Linson
, 
Mike Medavoy
, and 
Beau Willimon
and 
Jordan Tappis
, who are behind Penn's Hulu series, "The First." Rock god 
Eddie Vedder
 sent a surprise note to the shindig from a tour stop in Chile.
*LBN-SITE OF THE DAY: 
A project of the Annie E. Casey Foundation, KIDS COUNT is the premier source for data on child and family well-being in the United States. Access hundreds of indicators, download data and create reports and graphics on the KIDS COUNT Data Center that support smart decisions about children and families.

*LBN-VIDEO LINK: 
The Jobs Boys Aspired To In The 1950s —  
https://youtu.be/_NreL0qqiN0
*LBN-COMMENTARY by David Brooks: Who is the most influential human being on the planet? My vote goes to Vladimir Putin. Putin has established himself as one pole in the great global debate of the era, the debate between authoritarianism and democracy. He has a coherent strategy to promote his authoritarian side of that debate. He's able to humiliate and disrupt his democratic rivals at will and get away with it. He's become a cultural hero to populist conservatives everywhere — in France, Italy, the Philippines and the Oval Office. People are always saying that Putin is merely good at playing a weak hand. Everybody expects him to ultimately falter because Russia's economy is so creaky. But his hand isn't that weak. That's because his power base is not economic; it's cultural and ideological. As Christopher Caldwell writes in Imprimis, Putin's international prestige starts with the story he tells. He came to power, by his telling, after Western reformers nearly destroyed his country. Teams of American economists thought that if you privatized property correctly, the law and order and social cohesion would take care of themselves.

*LBN-VIDEO LINK: Paul Simon – 50 Ways to Leave Your Lover (Audio) — https://youtu.be/ABXtWqmArUU
*LBN-A DIFFERENT VIEW:….18 year old Russian girl being liberated from Dachau, April 29, 1945
*LBN-OVERHEARD: ***Channing Tatum and Jenna Dewan Tatum separated "due to spending more time apart because of the pressure of work," a Hollywood source said. "Channing has been working non-stop, with four movies announced for 2018 alone. It is hard on a marriage to be apart so much, especially when you have a young child. Plus Jenna is in pre-production for the movie, 'Berlin I Love You.'" The friend added, "Both Channing and Jenna are devoted to their daughter and have worked hard to spend as much happy family time together, despite the problems in their relationship that the distance has seemed to magnify." ***Bill Cosby scored two huge wins Tuesday in his sexual assault retrial, victories that will help his defense team try to discredit his sexual assault accuser as a greedy liar. Montgomery County Judge Steven O'Neill ruled that the defense can call a witness, Marguerite Jackson, who will testify that accuser Andrea Constand made up the assault allegations so she could file a lawsuit and get money. The judge also ruled that jurors can hear the amount of the settlement that Cosby reached with Constand in her 2005 civil lawsuit. That number has never been disclosed. Jackson, who worked with Constand at Temple University, was not permitted to testify at Cosby's trial last year.

LBN E-Lert Edited By Brian Coulter