*MAKE UP YOUR OWN (DAMN) MIND – READ LBN
*SCOTUS Strikes Down Part of Law Requiring Deportation of Immigrant Felons
The U.S. Supreme Court ruled that a statute requiring the deportation of noncitizens who commit felonies is "unlawfully vague" on Tuesday, with Justice Neil Gorsuch siding with four liberal justices, according to Reuters. The case involved James Garcia Dimaya, a legal immigrant from the Philippines who was convicted of burglary in California. The Justice Department sought to deport him, claiming that his burglary was a "crime of violence." A lower court ruled in 2015 that Dimaya's deportation "created uncertainty over which crimes may be considered violent," and that decision was upheld by the Supreme Court. The case was originally heard in January 2017, before Gorsuch was sworn-in, and was decided in June when all the seats in the court had been filled.

*Cambridge Analytica Had Exclusive Rights to Breitbart Data, Says Ex-Director
A former Cambridge Analytica director has claimed that the company had exclusive access to Breitbart's engagement data. Breitbart, the far-right news outlet formerly run by top Trump adviser Steve Bannon, allegedly gave exclusive access to Cambridge Analytica to resell data about what its users were reading. Brittany Kaiser, former director of program development at Cambridge Analytica, gave evidence to a British parliament committee about the arrangement during a hearing Tuesday. In her written statement, Kaiser revealed: "One of Cambridge Analytica's competitive advantages in the U.S. marketplace in 2016, and a key part of our pitch to Republican clients, was that we had secured exclusive rights to resell Breitbart engagement data. This meant that we had at least some access to what tens of millions of Americans were reading on Breitbart, and could feed this data into our campaign models to help predict resonant issues—and to influence behavior. Breitbart became one of the biggest media platforms in the U.S. in 2016, and its stories often went viral on Facebook."

*Sandy Hook Parents Hit Alex Jones With Defamation Lawsuits
The parents of two children who died in the Sandy Hook massacre have filed defamation lawsuits against Infowars founder Alex Jones over his false claims that the 2012 school shooting was was staged. Lawyers for the parents say Jones' conspiracy theories—including the false assertion that the parents of dead children are "crisis actors"—have led to death threats against them. Neil Heslin, the father of a 6-year-old boy killed in the shooting, and Leonard Pozner and Veronique De La Rosa, who also lost their son, filed the suits late Monday, the Huffington Post reports. Each suit is seeking $1 million in damages. "Even after these folks had to experience this trauma, for the next five years they were tormented by Alex Jones with vicious lies about them," said Mark Bankston, the lawyer handling the cases for the parents. "And these lies were meant to convince his audience that the Sandy Hook parents are frauds and have perpetrated a sinister lie on the American people." Bankston is also involved in another defamation suit against Jones, representing a man whom he incorrectly identified as the Parkland school shooter.

*GOP Rep. Charlie Dent Announces Resignation
Rep. Charlie Dent (R-PA) announced Tuesday that he would resign from Congress next month, expediting his departure from Capitol Hill. Dent, a moderate Republican who has emerged as a top critic of President Donald Trump, announced last year that he would not seek re-election to an eighth term for his Lehigh Valley district. "It is my intention to continue to aggressively advocate for responsible governance and pragmatic solutions in the coming years," Dent said in a statement. In an interview last year with The Daily Beast, Dent cited in part the evolution of the Republican Party under Trump—namely "growing trends of isolationism, protectionism and nativism"—as a reason to leave Congress. He has warned of an impending Democratic wave election this year and has advised his fellow Republicans to "develop your own brand" so that Trump does not weigh on those incumbents as a liability in their re-election fights.

*200+ Airlifted in Hawaii After 30 Inches of Rain, Landslides
More than 200 Hawaii residents were airlifted from Kauai's North Shore on Monday after landslides and severe flooding cut off a highway and left them stranded. The Honolulu Star Advertiser reports those who were stranded did not have any running water or electricity since the weekend, when rainfall exceeded 32 inches in some parts of the island. An additional 61 people were stranded at a Red Cross shelter in an elementary school after being trapped by flash flood waters, and were subsequently evacuated. The rescue effort is expected to continue Tuesday. On Saturday, residents in the Kalihiwai Valley were evacuated after learning a nearby reservoir was approaching its capacity. They were allowed to return after the dam was inspected and deemed safe.

*Supreme Court Justice Sonia Sotomayor Broke Her Shoulder in a Fall at Home
Supreme Court Justice Sonia Sotomayor broke her right shoulder in a fall in her home Monday morning, according to a statement obtained by ABC News. A doctor confirmed the injury. Sotomayor will "wear a sling for several weeks and will undergo physical therapy." She plans to continue "with her schedule as usual" despite the injury. The news comes as the Supreme Court has "a possibility for opinions" to be issued Tuesday and Wednesday, and oral arguments for two cases on online sales tax and bankruptcy code will be heard today.

*Pruitt Upgraded Vehicle With Bullet-Resistant Seat Covers
Environmental Protection Agency Administrator Scott Pruitt reportedly upgraded his official government car last year to a larger, more costlier model featuring "bullet-resistant covers over bucket seats," The Washington Post reports. Previous agency chiefs traveled in a Chevrolet Tahoe, and officials had expected Pruitt to use the same vehicle—but he switched to a Chevy Suburban last June. The car's lease for the first year cost $10,200—with more than $300 per month spent on extras such as leather interiors, WiFi, and GPS navigation. The agency also paid "hundreds of dollars" for "Kevlar-like" car-seat covers as a "security precaution." A source told the Post that Pruitt wanted the upgrade because the car "was similar to ones in which some other Cabinet officials rode." The old vehicle has "largely sat idle at EPA's headquarters" since Pruitt's upgrade, the report says.

*LBN-VIDEO LINK: The Office US Bloopers Season 4 — https://youtu.be/eh-oHMYa2lQ

*LBN-INVESTIGATES: A single bat can eat more than 600 bugs in one hour, which is like a person eating 20 pizzas a night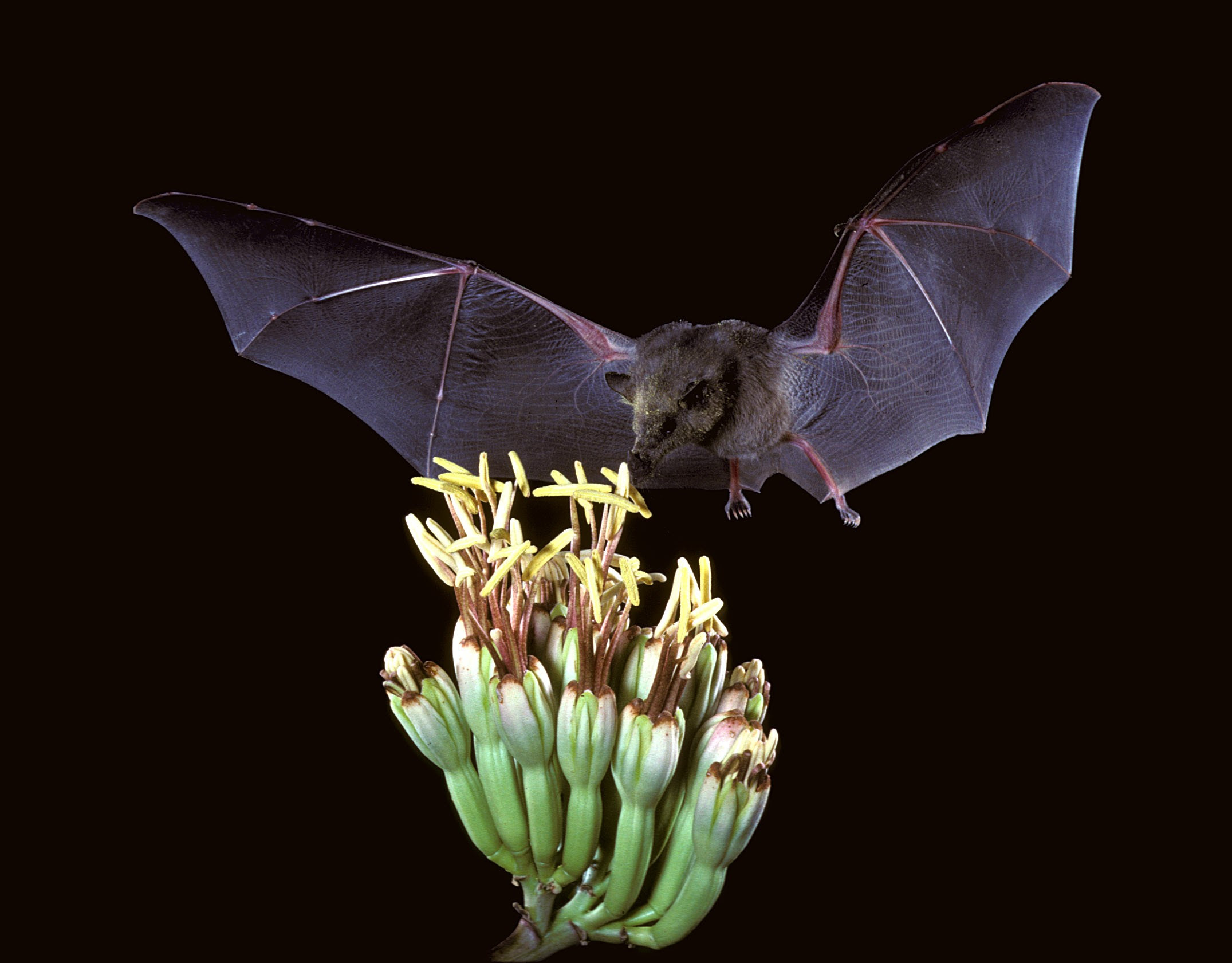 *LBN-SITE OF THE DAY:    
The WebMD Symptom Checker is designed to help you understand what your medical symptoms could mean, and provide you with the trusted information you need to help make informed decisions in your life for better health.

*LBN-VIDEO LINK: Tesla CEO Elon Musk offers rare look inside Model 3 factory — https://youtu.be/lOz7cPJQd8E

*LBN-A DIFFERENT VIEW: 
*LBN-CONFIRM OR DENY: Karen Lucchesi, author.
1. I loved the movie Flash Dance – CONFIRM
2. I prefer to drive myself everywhere I go – DENY
3. I look at a parking ticket as the price of a good parking spot – DENY
4. I am afraid of snakes – CONFIRM
5. I binge watch QVC – DENY
6. The next generation of children will only communicate through emoji – CONFIRM
7. I would prefer Oprah in 2020 over ANY other democrats – DENY
8. I have visited 3/4 of countries in the world – DENY
9. Donald Trump and I have the same favorite film, Citizen Kane – DENY

LBN E-Lert Edited By Dan Gaylord