*CASH-STRAPPED – FEMA Is Almost Out of Cash, With Hurricane Irma About to Strike
The Federal Emergency Management Agency is quickly depleting its disaster-relief funding, with Category 5 Hurricane Irma heading toward Florida. "FEMA is scheduled to run out of money by 
Friday
, just two days before Hurricane Irma is expected to hit Florida," Sens. 
Bill Nelson
 and 
Marco Rubio
said this week, in a joint statement. "Unfortunately, the current disaster-relief package Congress is considering for Hurricane Harvey doesn't account for the additional costs FEMA will likely incur as a result of Hurricane Irma." The devastation Harvey wreaked over the last two weeks in Texas ate up billions of dollars of the funding, dropping it to $1.01 billion 
Tuesday
.
Bannon: Catholic Church Needs 'Illegal Aliens' to Fill Pews

Former White House chief strategist Steve Bannon believes the Catholic Church has "an economic interest in unlimited immigration," he said in an excerpt from an interview withCharlie Rose for 60 Minutes. Bannon told Rose that PresidentTrump "struggled" with his decision to end DACA and criticized the Catholic Church and New York Cardinal Timothy Dolan, saying the church has "been terrible" on the issue of immigration. "They need illegal aliens to fill the churches," Bannon said. "As much as I respect Cardinal Dolan and the bishops on doctrine, this is not doctrine." He added, "This is not about doctrine. This is about the sovereignty of a nation. And in that regard, they're just another guy with an opinion." Bannon's full interview with Rose will air 

on Sunday

 on 60 Minutes.
*DID YOU KNOW? 
Did you know that LBN is read daily in all 50 of the Unites States and 26 foreign countries including: China, India, Brazil, Russia, Germany, Japan, England, Israel, Cuba, Mexico, Canada, France, Sweden, Australia, South Africa, among others.
Hurricane Irma Leaves 1 Million Puerto Ricans Without Power

More than 1 million Puerto Ricans were cut off from power and communications Thursday as the monster Hurricane Irma skirted the island and moved on toward the Dominican Republic. A large portion of the U.S. territory could be dark for as long as four to six months, said officials speaking for the commonwealth's electric utility. At least 60,000 people on the island were without safe drinking water, which is largely dependent on Puerto Rico's electric supply. In total, the Category 5 storm has killed at least 10 people during its rampage through the Caribbean, though officials fear the toll will likely increase sharply as crews sort through the rubble.
*WHO READS LBN? Comedian Sarah Silverman.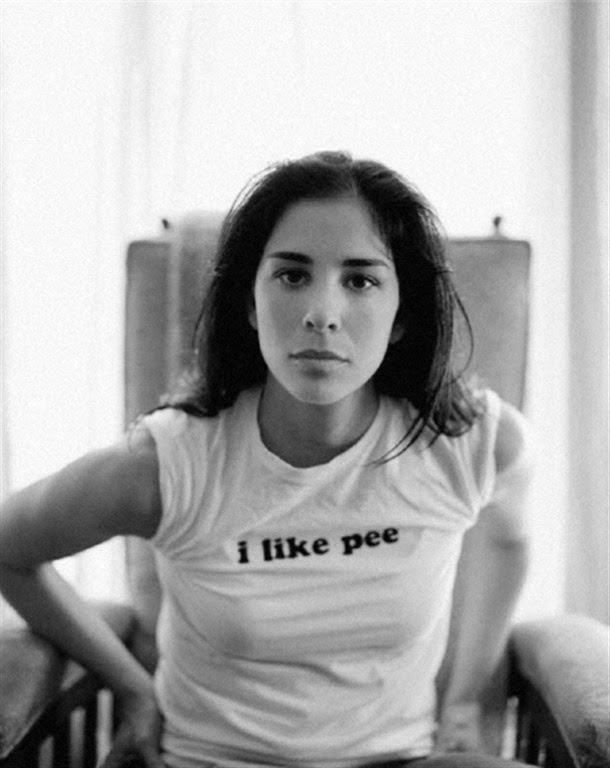 *Report: Drug Company Faked Cancer Patients to Sell Opioid Medication
A pharmaceutical company specializing in "therapeutic solutions" engaged in an elaborate charade involving made-up cancer patients to sell a new opioid medication, congressional investigators say. A new report released by Sen. Claire McCaskill's office 

Wednesday

 alleges that the company, Insys Therapeutics, falsified medical records, had employees pose as doctors' office representatives, and blatantly misled insurance companies to push prescriptions of Subsys, its sprayable fentanyl medication. The company, which allegedly began the scheme in 2014, went so far as to mask its outgoing phone number so insurers couldn't trace calls back to Insys Therapeutics, according to the report. In one episode detailed in the report, an Insys employee allegedly pretended to work for a doctor's office to get Subsys approved for a New Jersey woman who did not actually have cancer. The woman reportedly later died after overdosing on the drug. The company has already faced criminal charges for its practices, with several former executives charged in December with what prosecutors described as a "nationwide conspiracy." Those cases are still pending.
*Natalee Holloway's remains may have been mixed with dog's to hide evidence:

The remains of the Alabama teenager who disappeared 12 years ago in Aruba were mixed with a dog's in order to make it difficult to identify her, according to a TV mini-series about the girl's death. A renewed 18-month probe into the disappearance of Natalee Holloway, by her father Dave and investigator T.J. Ward, led the pair to an informant who revealed new, grisly details about the teen's death. Gabriel, an informant in the sting operation, claimed Joran Van der Sloot, a man long suspected in the crime but never charged, masterminded the operation, paying a close friend $1,500 to burn the girl's remains, IB Times reported.
*FACE THE TRUTH – READ LBN:
*LBN-BUSINESS INSIDER:   ***Amazon said on Thursday that it was searching for a second headquarters in North America, a huge new development that would cost as much as $5 billion to build and run, and would house as many as 50,000 employees. The announcement is likely to set off jockeying among several major cities, and is the latest step in the rapid expansion for the online retail giant. It recently completed its biggest acquisition, of the high-end grocery chain Whole Foods, and has embarked on a major hiring drive, adding tens of thousands of new employees. The company, which is based in Seattle, listed a series of requirements for the new location, including a metropolitan area that has a population greater than one million, "a stable and business-friendly environment," and a location that was able to attract and retain workers. The company is calling the development HQ2.
*LBN-HOLLYWOOD INSIDER:   ***Hollywood had a horrible summer. Between the first weekend in May and Labor Day, a sequel-stuffed period that typically accounts for 40 percent of annual ticket sales, box office revenue in North America totaled $3.8 billion, a 15 percent decline from the same span last year. To find a slower summer, you would have to go back 20 years. Business has been so bad that America's three biggest theater chains have lost roughly $4 billion in market value since May. Ready for the truly alarming part? Hollywood is blaming a website: Rotten Tomatoes. "I think it's the destruction of our business," Brett Ratner, the director, producer and film financier, said at a film festival this year.
*MY REVIEW: "As a conservative woman, living in Utah, I don't always agree with everything I read daily in LBN but I have tremendous respect for it's fearless independence. It is unbiased, unafraid and will to tell people what they need to hear, not what they want to hear. I am proud to be a reader and forward to friends, family and associates all the time." —–Kirsten D., an LBN reader from Provo, Utah
*LBN-HEALTH WATCH:   ***For men who are weighing the pros and cons of prostate cancer screening, a new study strengthens the evidence that testing can reduce deaths from this cancer, something two earlier large landmark clinical trials appeared to reach different conclusions about. The findings do not resolve many of the questions that remain about prostate cancer screening, since routine testing can lead to unneeded and potentially harmful treatments in men who do not need it. But it provides more information that experts can use to assess the benefits and risks of screening. Mental health problems including psychotic experiences could in part be down to a lack of sleep, researchers have revealed. A new study found that people who had undertaken a course of cognitive behavioral therapy (CBT) designed specifically to treat insomnia not only found their sleep improved, but also experienced reduced paranoia and fewer hallucinations – both psychotic experiences – as well as improvements in depression and anxiety."The dominant view is that sleep [problems are] either a symptom of several mental health problems or it is a secondary consequence," said Daniel Freeman, co-author of the research from the University of Oxford. "Really, sleep is one of the contributing causes."
*LBN-MUSIC INSIDER:   ***Janet Jackson won't cancel her dates in Houston and Austin, Texas this weekend despite widespread damage from Hurricane Harvey. "We're going to roll in early because we wanted to visit some of the shelters," Jackson shared 

Wednesday

 on Twitter. "And not just visit some of the shelters, we also want to do something special for the victims. So, we'll see you 

Friday

!"
*LBN-MEDIA INSIDER:   ***Three of TMZ boss Harvey Levin's top lieutenants are now working for a rival site. Levin's longtime No. 2, Mike Walters, quit to start his own operation. 

On Monday

, Walters announced he's launched TheBlast.com, and we hear a raft of TMZ alums, including former top-tier staff Gary Trock and Daniel Goldblatt, are manning Walters' new site.   ***Graydon Carter is ending his 25-year run atop the masthead of Vanity Fair. The magazine editor said he will step down from the glossy publication in December and will oversee the planning of the 2018 edition of magazine's Hollywood Issue. A successor was not announced, but his exit leaves one of the most coveted jobs in journalism open — it's a gig that commands a lavish expense account, seven-figure salary, and town car.
*LBN-VIDEO LINK: "Sugar Baby" Reveals Why Married Men Cheat With Her For Thousands Of Dollars —–  https://youtu.be/e_zoQoWYyCE
*LBN-R.I.P.:   ***Gene "Stick" Michael, a beloved Yankees figure who helped build the late-90s dynasty, has died from a heart attack. He was 79. Michael was the Yankees manager in 1981-82 and the GM from 1991-95, when he drafted Derek Jeter and guided the organization during George Steinbrenner's suspension.   ***Kate Millett, whose 1970 book, "Sexual Politics," made her, as one writer put it, "the principal theoretician of the women's liberation movement," and who went on to be a leading voice on human rights, mental health issues and more, died 

on Wednesday

 in Paris. She was 82. Her spouse, Sophie Keir, said the cause was cardiac arrest. Living in New York City, they had been going to Paris every year to celebrate their birthdays, she said.
*WHO READS LBN? Veteran film producer Mike Flint:
A sort of Pandora for books, this site is a book recommendation engine that takes books you've enjoyed and recommends new books based on them.
*LBN-VIDEO LINK:


Welcome to Episode 2 of the revealing television interview show "Without Notes" with our guest, Susan Estrich. Susan Estrich is an American lawyer, professor, author, political operative, political commentator, and feminist advocate:  https://youtu.be/IQXPvgxeX8g
*LBN-COMMENTARY by Bret Stephen: Imagine yourself asKim Jong-un, North Korean despot. Unlike your father Kim Jong-il, who took the throne in late middle age and died 

17 years later

, you came to it before your 30th birthday. Yours is the longer, harder road, albeit with the same constant aim: to rule for life and die comfortably in your bed. Everything else — the purges, the killing of the young American, the missile shots and nuclear tests, the brinkmanship with the Trumpadministration — serves that ambition. It ought to make you a pragmatist at heart. For nearly six years you have cultivated a reputation for capricious brutality. They say you fed your uncle to dogs after you had him arrested in full public view. They say you had your armed forces minister dispatched with an antiaircraft gun, to obliterate every trace of him from the face of the earth. They say you executed your deputy premier for education for slouching.
*LBN-COMMENTARY by Linda Deutsch (Former Associated Press Legal Writer): Regarding Leslie Van Houten's approval for parole: I covered Leslie's three trials and have watched her progress during parole hearings and beyond for 48 years. She has redeemed herself in every way possible, has helped so many women in prison, has earned two college degrees, became the ultimate model prisoner and never tried to escape blame for what she did. If not for her association with the nameManson, which is toxic, she would have been paroled years ago. Her parole is long over due.

*LBN-SPOTLIGHT: www.DataTamer.com

*LBN-A DIFFERENT VIEW:….
*LBN-OVERHEARD: Daniel Day-Lewis isn't looking so good. After calling it quits with Hollywood in June, the former actor, 60, was seen in public for the first time since his announcement, wincing in pain and hobbling toward his home in the West Village in NYC.  Lewis broke his arm in a motorbike accident, sources say.   ***Emma Stone — who plays Billie Jean King in the upcoming film "Battle of the Sexes" — will be at the US Open women's finals, Page Six has exclusively learned, to honor the tennis legend. The US Tennis Association will celebrate the 50th anniversary of King's 1967 triple crown win with a pre-match ceremony where Stone, songwriter Sara Bareilles (who contributed original song "If I Dare" to the film) and USTA president Katrina Adams will pay tribute to King.