*BYE – U.S. Is Pulling Out of UNESCO for 'Anti-Israel' Bias
The Trump administration announced Thursday that is pulling the United States out of the United Nations Educational, Scientific and Cultural Organization, better known as UNESCO, because of its "anti-Israel" bias. The State Department said the U.S. will instead act as an observer to the Paris-based U.N. organization, which encourages collaboration among countries through culture, education, and science programs—and has long faced criticism from American anti-abortion groups. "This decision was not taken lightly, and reflects U.S. concerns with mounting arrears at UNESCO, the need for fundamental reform in the organization, and continuing anti-Israel bias at UNESCO," said State spokeswoman Heather Nauert. The United States stopped its financial contributions to UNESCO in 2011 after the organization offered full membership to Palestine. Israel itself remains a full member of UNESCO.
*NO MORE – Lawsuit Seeks to Stop White Nationalists From Returning to Charlottesville
Eleven Charlottesville, Virginia, residents injured during violence at the white-nationalist rally in August have filed suit against the "Unite the Right" group's leaders and other private paramilitary outfits to stop them from organizing similar gatherings in the city. The Charlottesville City Council also voted to join the suit. "The laws regulating civilian militias were put in place by our forebears for a crucial purpose," said Charlottesville Mayor Michael Signer. "What Charlottesville saw the weekend of Aug. 12 were armed organizations parading their violence in public and attacking citizens. Such a blatant assault on democratic government itself may be integral to today's 'alt-right' movement, but it cannot be allowed to continue."

*Trump to Crippled Puerto Rico: FEMA Can't Help You Forever
President Trump on Thursday morning bashed still-suffering Puerto Rico, where residents are starving without food, clean water, or electricity service. "Electric and all infrastructure was disaster before hurricanes. Congress to decide how much to spend. We cannot keep FEMA, the Military & the First Responders, who have been amazing (under the most difficult circumstances) in P.R. forever!" As of Tuesday, only 10 percent of the island's 3.4 million residents had electricity.

*ISIS 'White Widow' Gets Sent to Hell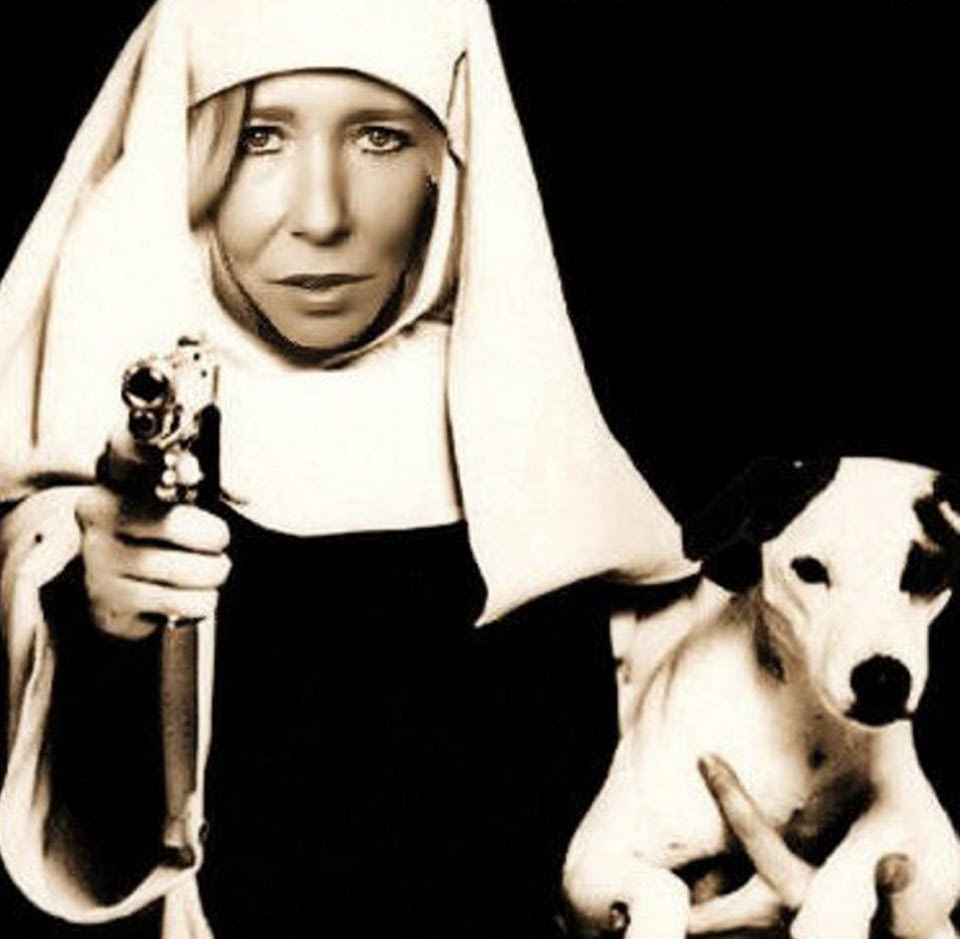 The world's most wanted woman — a former punk rocker who left Britain to join ISIS — has been killed in Syria by a US drone strike, according to a report. "The Americans zapped her trying to get away from Raqqa. Quite frankly, it's good riddance," a British government official told the Sun about Sally Jones, 50, who left the UK in 2013 with her 12-year-old son, JoJo, to join the terror group in Syria. CIA officials told their British counterparts that a US Air Force Predator drone flown by a pilot in the US killed the pair in June near the border between Syria and Iraq, the paper reported. But news of the strike has been kept under wraps on both sides of the Atlantic amid fears that JoJo — whose jihadist mom had used him as a human shield — might also have been killed.

*Trump Suggests Stock-Market Gains Are 'Reducing Debt'
President Trump on Wednesday praised his administration for "in a sense reducing debt" with recent gains in the stock market. In an interview with Fox News, the president seemed to suggest that stock-market gains had wiped out part of the country's national debt. "The country—we took it over and owed over $20 trillion. As you know the last eight years, they borrowed more than it did in the whole history of our country. So they borrowed more than $10 trillion, right? And yet, we picked up $5.2 trillion just in the stock market," Trump told Sean Hannity. "So you could say, in one sense, we're really increasing values. And maybe in a sense, we're reducing debt. But we're very honored by it," he said.

*LBN-INVESTIGATES: Forensic artists use techniques such as age progression to help locate missing persons. A forensic artist must have knowledge about how the face changes as it grows older, such as what sags and what expands. Having a picture of the biological parents also helps construct an accurate age progression photo. Usually, a child must be 1 to 18 months old and missing for at least 2 years before he or she can be age progressed.

*LBN-VIDEO LINK: Y.O.L.O. —- https://youtu.be/Ms7EEdtGUEA
*LBN-INTEL FOR INFLUENCERS:  Now your friends, family and associates can sign up to receive LBN (if they've got the guts). Simply go to www.LBNElert.com and sign up to receive.
*LBN-BOOK NEWS:   ***Roger Daltrey's long-awaited memoir will arrive in bookstores in the fall of 2018. "I've always resisted the urge to 'do the memoir,'" Daltrey said in a statement, "but now, finally, I feel I've enough perspective." The book will be released through Henry Holt and Co. in America and Blink Publishing in the United Kingdom.

*LBN-R.I.P.:   ***Dr. Michel Jouvet, a neurophysiologist who discovered the region of the brain that controls rapid eye movement, and who helped define REM sleep as a unique state of consciousness common to humans and animals alike, was found dead on Oct. 3 in Villeurbanne, France. He was 91.Pierre-Hervé Luppi, a fellow researcher who worked with Dr. Jouvet for many years, said he had died overnight at a hospital.
MIT App InventorMIT App Inventor is an intuitive, visual programming environment that allows everyone, even children to build fully functional apps for smartphones and tablets. Those new to MIT App Inventor can have a simple first app up and running in less than 30 minutes.
*LBN-COMMENTARY by Bob Brody: "It's a trend that reflects the state of medicine today," Dr. Danielle Ofri, associate professor of medicine at NYU Langone Medical Center and author of "What Patients Say, What Doctors Hear," told me. "Physicians are so risk-averse they prescribe medications as a default and reflexively refer patients to specialists. It's systemic."
*MY REVIEW: "LBN is a quick, smart, independent news and information source for me in my busy life." —– Selma J., an LBN reader from Toronto, Canada.
*LBN-VIDEO LINK: Steve Martin stand-up on The Smothers Brothers 1968 — https://youtu.be/E2enXNShLl0
*LBN-COMMENTARY by Thomas Edsall: About three weeks ago — before President Trump said that N.F.L. owners should fire players who kneel during the national anthem — Democrats and Republicans held relatively similar views about the league. About 60 percent said they viewed it favorably, while about 20 percent said they viewed it unfavorably, according to daily online surveys conducted by Morning Consult, a polling, media and technology company. Since Mr. Trump's remarks, though, many of his supporters have changed their attitudes. Trump voters are now much more likely to say that they view the N.F.L. negatively, reflecting a sharp change around Sept. 23, when Mr. Trump criticized the players at a speech in Alabama. The views of Hillary Clinton voters have not changed appreciably over the last few weeks. Some of the difference may be a result of our collective filter bubbles, which make Americans more likely to engage with and share articles that reinforce their views.
*LBN-A DIFFERENT VIEW:…Singer Robert Plant
*LBN-OVERHEARD:   ***Mischa Barton's 2017 continues to spin out of control. The troubled actress is being sued by the homeowner's association at The Park Wellington in West Hollywood for $26,991.55, reports TMZ. The hefty bill stems Barton's February mishap when she miscalculated the distance between the top of her U-Haul and the building's carport causing the truck to slam into the building's carport. After the collision, Barton appeared jolted and stated, "Everything I own is in this U-Haul. What are we going to do about this?"   ***CNN says Anderson Cooper will co-host its New Year's Eve celebration teamed with Andy Cohen, host of Bravo's "Watch What Happens Live." The twosome will ring in 2018 from Times Square in New York on CNN's "New Year's Eve Live with Anderson Cooper and Andy Cohen" on Sunday, December 31.