*CHARMING! – Biggest Foreign Aid Recipients Voted With the US at the UN 26.5% of the Time in 2017:
The 13 biggest beneficiaries of U.S. foreign assistance in the current, previous and next fiscal years voted in line with U.S. positions at the United Nations an average of just 26.5 percent of the time in 2017. And if Israel is excluded from the calculation, the aid beneficiaries' average voting coincidence with the U.S. drops to 20.9 percent, according to data in the State Department's annual report to Congress on voting practices at the United Nations. The recently-released report for 2017 uses different methodology this year in a bid, the department says, to get a more accurate assessment of the extent to which other countries align themselves with U.S. interests at the U.N. The new report finds that of all 93 resolutions brought to a final plenary vote in the U.N. General Assembly, all other countries' votes coincided with those of the U.S. – that is, both voted "yes," both voted "no," or both abstained – an average of 31 percent of the time. Some countries' voting decisions are predictable, given their longstanding hostility towards the United States. Iran and Syria's voting coincided with that of the U.S. only 15 percent of the time, while the scores for Venezuela and North Korea were 16 percent and for Cuba, 17 percent. However, when it came to the 13 countries that received, or are in line to receive, the most U.S. aid in FY 2017, 2018 and 2019, all fell below the 31 percent average in 2017 – with the notable exception of Israel. While Israel topped the list of all 192 other U.N. member-states, with a 94 percent voting coincidence with the U.S., the other 12 big aid recipients' voting coincidences ranged from a low of 18 percent (South Africa) to a high of 24 percent (Pakistan).
*Rudy Giuliani Suggests There Were Other Payments Like Stormy Daniels':
Hours after his explosive revelation on 
Hannity
 Thursday night,
Donald Trump
's legal aide 
Rudy Giuliani 
suggested to a reporter that other payments, similar to the one given to
Stormy Daniels
, were dished out by attorney 
Michael Cohen
during the presidential campaign and later repaid from Trump's personal funds. Giuliani, who's been revealing more and more about the Daniels payment in a series of media interviews in the past 24 hours, told 
The Washington Post
 early 
Friday
morning there were "a few other situations" during the campaign that led to repayments to Cohen from Trump's personal funds, similar to the Daniels payment for her silence over an alleged affair with Trump. Asked when the repayments to Cohen after the Daniels deal were made, Giuliani replied: "Well, the original payment from Cohen was sometime right before the election. The repayments took place over a period of time, probably in 2017, probably all paid back by the end of 2017. That and probably a few other situations that might have been considered campaign expenses."
*Driver Who Fatally Struck Tony Winner's Daughter Is Charged:
The driver who fatally struck two children—including the 4-year-old daughter of a Tony Award-winning actresses–has been indicted by a Brooklyn grand jury on charges of manslaughter, criminally negligent homicide, and assault, according to the
New York Post
. 
Dorothy Bruns
 ran over and killed 1-year-old
Joshua Lew
 and 4-year-old 
Abigail Blumenstein
 on 
March 5th
 in Park Slope. The 4-year-old who died was the daughter of
Ruthie Ann Miles
, who won a Tony for her performance in 
The King and I
. Sources told the 
Post
 that Bruns, who has multiple sclerosis, said she had a seizure behind the wheel, causing her to lose control of the vehicle. Bruns had reportedly accumulated 12 traffic violations since 2016—including ones for "speeding in school zones and running red light." Her license was suspended shortly after the accident.
*Report: Military Plane Crashed in Georgia on Final Flight:
A military transport plane that crashed in Savannah, Georgia,on Wednesday was making its final flight before being decommissioned, according to The Star Tribune.  The commanding officer of the Puerto Rico National Guard, Adjutant Gen. Isabelo Rivera, said the plane was more than 60 years old—and due to be retired when it arrived in Arizona. But Col. Pete Boone, vice-commander of the Savannah-based 165th Airlift Wing of the Georgia Air National Guard, said the C-130 was around 40 years old, and had been in Savannah for "routine maintenance" before it crashed, killing all nine Puerto Rico Air National Guardsmen on board. According to Rivera, Puerto Rico currently has five planes that are also very old. "The planes that we have in Puerto Rico—it's not news today that they are the oldest planes on inventory," Rivera told the Star Tribune. The pilot of the plane, Puerto Rican National Guard Maj. Jose Rafael Roman, reportedly raised concerns about the plane's poor condition to friends back on the island. Col. Pete Boone of the Georgia National Air Guard told the newspaper that they did not know if the pilot had sent a distress signal before crashing, and it was unclear if all of the bodies were recovered from the crash site.

*Academy Expels Bill Cosby, Roman Polanski:
The Academy of Motion Pictures Arts and Sciences is moving to expel Bill Cosby and Roman Polanski from the organization. "The Board continues to encourage ethical standards that require members to uphold the Academy's values of respect for human dignity," it said in a statement. Last week, Cosby was convicted of three counts of aggravated indecent assault for drugging and sexually assaulting Andrea Constand. Polanski fled the U.S. after being convicted of raping a 13-year-old girl in 1978.

*LBN- FACT OF THE DAY:  
In 1923, Mark Sennett, Harry Chandler, and the Los Angeles Times put up the "Hollywoodland" (later shortened to "Hollywood") sign to publicize a real estate development. The sign cost $21,000.

*LBN- ENTERTAINMENT NEWS:  ***Nearly 30 more women have emerged to say they were sexually harassed by Charlie Rose, and three CBS News managers were warned about his conduct over a period of 30 years, according to a newWashington Post investigation. Twenty-seven women—14 CBS News employees and 13 who worked with him elsewhere—have said they were sexually harassed by the former This Morninghost, in addition to the eight women who complained about his behavior in the original report, which led to his firing. The new allegations against Rose date back to 1976, when, according to a former research assistant, he exposed his penis and touched her breasts in the NBC News Washington bureau. Concerns about Rose's behavior were flagged to managers at the network as early as 1986 and as recently as April 2017, according to multiple people cited in the report. Rose responded to the new allegations by saying in an email: "Your story is unfair and inaccurate."

*"Tell YOUR Story" – "The Best Promotional Deal On The Web" 
Now YOU can tell YOUR unique story in the world-famous LBN Elert – www.LBNElert.com – and communicate directly with LBN readers in all 50 of the United States and 26 foreign countries.
Amazing coverage with YOUR story, YOUR headline, YOUR photo and YOUR website. And then, of course, you can share this LBN story on all YOUR Social Media! And it's really easy to do. Simply send your story (not to exceed 250 words) including a photo and link to: LBNElert@TimeWire.net. We will approve and run.
The cost is a mere $250 payable via PayPal or credit card. This is (by-far) one of the best deals in the world of digital promotion and only available to LBN subscribers.

*Judge Rules NYC Condo Building Can Remove 'Trump' Name:
A New York state judge on Thursday ruled that a Manhattan condo building along the Hudson River is not contractually obligated to keep a "Trump Place" sign on the building's façade, according to The Washington Post. Judge Eileen Bransten said the original license agreement with the Trump Organization does not stipulate that the building must retain the sign, and the "condo association may vote to rename the building, even if the Trump Organization objects." The Trump Organization will still get paid to manage the building until the contract expires in December 2019. Donald Trump Jr. told the Post they went to court to "protect the legacy of a true visionary who did so much to shape the New York City skyline." The Trump name has already been taken down from three buildings in New York City, and from Trump hotels in New York, Toronto, and Panama.

*WHO READS LBN?: Former Secretary of State Condoleezza Rice along with "influencers" in all 50 of the United States and 26 foreign countries.
*LBN- THOUGHT OF THE DAY: "America will never be destroyed from the outside. If we falter and lose our freedoms, it will be because we destroyed ourselves." – Abraham Lincoln

*LBN- SITE OF THE DAY:  
WhistleOut: Compare Cell Plans
Compare Cell Phones and Cell Phone Plans, Tablets and Tablet Plans with our hand built technology. WhistleOut is comprehensive, fast, free and easy so you can get the right deal and buy happy.

*LBN- TODAY'S FAMOUS BIRTHDAY: James Brown, the Godfather of Soul (1933)
One of the original inductees of the Rock and Roll Hall of Fame and one of the most influential entertainers of the 20th century, "Godfather of Soul" James Brown evolved a highly personal style that combined gospel and blues elements with a spectacular stage presence. During his five-decade career, "the Hardest-Working Man in Show Business" had numerous chart-topping singles and albums.

*LBN- MUSIC INSIDER: Detroit hip-hop radio station 105.1 The Bounce announced Thursday that it will stop playingKanye West songs, according to the Detroit Metro Times. "We feel like Kanye has gone too far with his latest statement declaring that slavery was a choice. We are over it," the station reportedly wrote on Facebook. "We don't want to hear Kanye's music, we don't want to play Kanye on our show, we don't want to talk about Kanye anymore. So, we are taking a stand and we aren't playing his music anymore; we just are refusing to give him a platform." This comes after West went on TMZ Liveearlier this week, saying, "You hear about slavery for 400 years. For 400 years? That sound like a choice." TMZ reporter Van Lathan then called out West, telling him his "voice is too big" to be irresponsible. Shay Shay, a host at 105.1, echoed Lathan's sentiments, calling West's comments "reckless." "I think when you have such a huge platform like that, to use it in a reckless way, I mean, you're basically saying history is irrelevant," she said.

*LBN-A DIFFERENT VIEW:….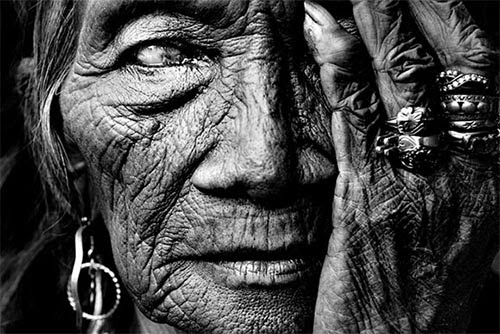 LBN E-Lert Edited By Renee Preston