*Trump Cancels Summit With Kim Jong Un:
President Donald Trump in a letter addressed to Kim Jong Un said he has canceled a planned summit with the North Korean leader in Singapore next month. "I was very much looking forward to being there with you. Sadly, based on the tremendous anger and open hostility displayed in your most recent statement, I feel it is inappropriate, at this time, to have this long-planned meeting," Trump wrote. The summit was to discuss the suspension, and possibly destruction, of North Korea's nuclear-weapons program. "You talk about your nuclear capabilities, but ours are so massive and powerful that I pray to God they will never have to be used."
*Facebook 'Surveilled' Users' Texts and Pictures, Exploited Data: Lawsuit:
A lawsuit filed by a California startup alleges that Mark Zuckerberg effectively "weaponized" data in order to keep business booming, and Facebook practiced mass surveillance—including seeking to read text messages and gather data about those not on the network, The Guardian reported. While the social-media giant has now curbed the ability of apps to access friends' data, "extensive confidential emails and messages between Facebook senior executives including Mark Zuckerberg" allegedly show that the platform exploited companies looking to advertise on the network by threatening to cut off access to user data unless they bought "expensive ads on the new, underused mobile service." The suit, by Six4Three, also alleges that Facebook sought to track user locations, read texts, monitor calls, access phone microphones, and track competitor app use. Facebook denies such allegations, and is seeking to dismiss the case using a California free-speech law to protect its "editorial decision to stop publishing certain user-generated content via its platform to third-party app developers." Six4Three is opposing that motion.

*Report: Hundreds of Russian Syria Deaths Remain 'a Mystery' After February U.S. Clash:
In a four-hour February battle by a small U.S. military outpost in Syria, about 500 "pro-Syrian government forces—including Russian mercenaries" fought 40 special ops forces, despite U.S. officers calling their Russian counterparts and "urging them to stop the attack," The New York Times reports. The Feb. 7 attack, which occurred near a Conoco gas plant close to Deir al-Zour, killed "200 to 300" pro-Assad forces, and no U.S. forces were harmed, the Times reported, citing interviews and documents it obtained. After U.S. forces called the Russians, they fired warning shots toward the amassing troops, who were a mixture of private Wagner Groupmercenaries and Syrian forces. The troops still advanced on the U.S. personnel, leading to heavy casualties on their side. Russian officials have claimed that "several dozen" Russian citizens were killed or hurt in the fight, admitting four deaths. But the number could be hundreds more: A Syrian officer told the Times that about 100 of their soldiers were killed, leaving about 100 to 200 deaths from the fight unclaimed by either side. The use of mercenaries in Syria by Russians has not been fully disclosed by the Russian government.

*Trump: NFL Stars 'Shouldn't Be in the Country' if They Don't Stand for National Anthem:
Donald Trump told Fox & Friends on Thursday morning that NFL stars should stand "proudly" for the national anthem before football games. He welcomed the NFL's new rules imposing fines for teams allowing players to kneel on the field, but criticized allowing dissenting stars to remain in the locker room. "I don't think people should be staying in locker rooms, but still it's good. You have to stand proudly, or you shouldn't be playing, you shouldn't be there, maybe shouldn't be in the country."

*U.S. Servicemen Guarding Nukes Took LSD on Missile Base:
Service members on a U.S. nuclear-missile base in Wyoming took LSD and experienced mind-blowing acid trips, Air Force records obtained by the Associated Press show. The airmen, who were entrusted with guarding nuclear missiles, were among those who bought, distributed, and used LSD and other mind-altering illegal drugs as part of a ring that operated undetected for months on a highly secure military base in Wyoming in 2016. Generally it seems, the trips, which were administered via perforated white paper, were good: On one occasion, airmen watched YouTube videos and "then went longboarding on the streets of Denver while high on LSD." Another airman testified, "I absolutely just loved altering my mind." However not all users experienced the same positive reactions. One airman is quoted as saying, "I'm dying! When is this going to end?" during an LSD experience in February 2016 at Curt Gowdy State Park, about 20 miles west of Cheyenne, where the F.E. Warren Air Base is located. Fourteen airmen were disciplined. Six of them were convicted in courts martial of LSD use or distribution or both. The drug activity took place during off-duty hours, a spokesperson said.

*Investigation: Russian Military Missile Downed MH17 Over Ukraine:
The missile that downed Malaysia Airlines Flight 17 over eastern Ukraine in 2014 was Russian, international investigators said Thursday. Some 298 people were killed. A Dutch-led team said the missile had come from a unit based in western Russia. Moscow has always denied any of its weapons were used, but Wilbert Paulissen, a Dutch official from the Joint Investigation Team (JIT), told reporters: "All the vehicles in a convoy carrying the missile were part of the Russian armed forces." He said that investigators had been able to trace the convoy to Russia's 53rd Brigade, based in the city of Kursk. The report concurs with claims by the Ukrainian government that the flight was downed by a Russian-made Buk missile—a Buk launcher was filmed being moved across the Russian border the next day.

*DON'T BE A BLOCK HEAD – READ LBN: Now you can share LBN with your friends, family, and associates (if they've got the guts) by telling them to go to www.LBNElert.com
*LBN- INVESTIGATES: Lung Fish
Lungfish can live out of water for several years. It secretes a mucus cocoon and burrows itself under the unbaked earth. It takes in air with its lung through a built-in breathing tube that leads to the surface. A lungfish has both gills and a lung.

*LBN- WORD OF THE DAY: I'll Be Done in a "Jiffy"
Dating to at least 1785, the term "jiffy" is used informally to refer to any unspecified short period of time, often the brief moment it will take to finish a task. Certain fields of science use the word technically to denote a specific unit of time—typically a fraction of a second. In electronics, for example, a jiffy is defined as the time between alternating current power cycles. In computing, a jiffy is the duration of one tick of the system timer interrupt.

*''BigMike", World's Foremost Cannabis Guru, Applauds New York City Mayor: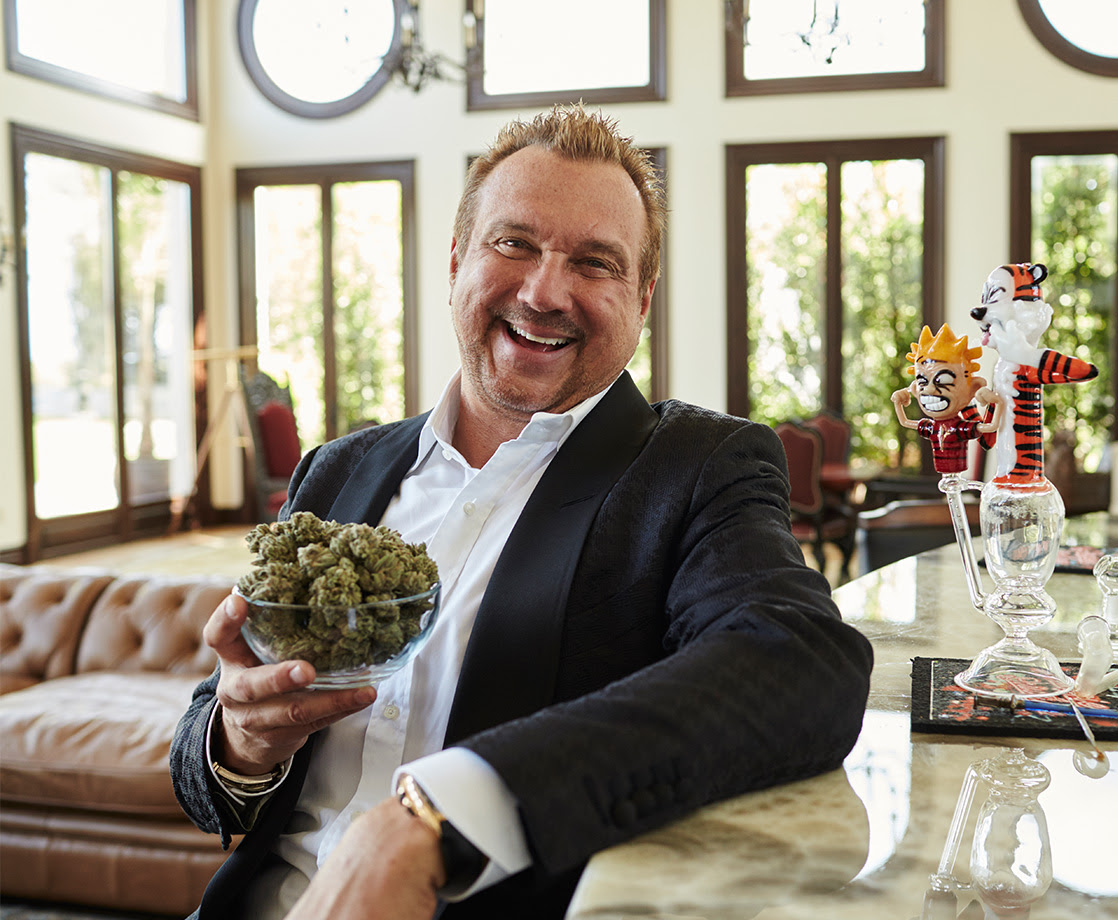 In response to New York City Mayor Bill de Blasio's recent order for police to issue summonses for public pot smoking in lieu of making arrests, Michael ''BigMike'' Straumietis, world renowned cannabis expert and founder of Advanced Nutrients, said, "I commend Mayor de Blasio on his bold action and look forward to a bright future for cannabis in NYC." This call to action comes after Manhattan District Attorney Cy Vance Jr.said he would end prosecution of marijuana possession and smoking cases, starting in August. "The war against cannabis has been a demonstrable failure — one that's led to the incarceration of millions of people whose only crime was possessing a naturally growing plant," BigMike continues. The NYPD has already set up a working group to review its marijuana enforcement procedures that would end marijuana smoking arrests. "It's time that our elected leaders start acknowledging the will of the people as well as the science that has shown all the medical benefits to be derived from legal cannabis," BigMike contends. Although the new procedures are imminent, any changes to NYPD's policy on smoking marijuana in public would not take effect until the end of the summer. "Though the ultimate goal is 100-percent legalization, this is at least a step in the right direction — and hopefully one that will encourage other elected officials to reconsider their positions on enforcement of archaic and draconian cannabis laws," BigMike fervently concludes.

*"Tell YOUR Story" – "The Best Promotional Deal On The Web" 
Now YOU can tell YOUR unique story in the world-famous LBN E-Lert – www.LBNElert.com – and communicate directly with LBN readers in all 50 of the United States and 26 foreign countries.
Amazing coverage with YOUR story, YOUR headline, YOUR photo and YOUR website. And then, of course, you can share this LBN story on all YOUR Social Media! And it's really easy to do. Simply send your story (not to exceed 250 words) including a photo and link to: LBNElert@TimeWire.net. We will approve and run.
The cost is a mere $250 payable via PayPal or credit card. This is (by-far) one of the best deals in the world of digital promotion and only available to LBN subscribers.

*LBN- TODAY'S FAMOUS BIRTHDAY: Bob Dylan (May 24, 1941)
Bob Dylan (born Robert Allen Zimmerman) is an American singer-songwriter, author, and painter who has been an influential figure in popular music and culture for more than five decades. Much of his most celebrated work dates from the 1960s, when he became a reluctant "voice of a generation" with songs such as "Blowin' in the Wind" and "The Times They Are a-Changin'" that became anthems for the Civil Rights Movement and anti-war movement. In 1965, he controversially abandoned his early fan-base in the American folk music revival, recording a six-minute single, "Like a Rolling Stone", which enlarged the scope of popular music. Dylan's lyrics incorporate a wide range of political, social, philosophical, and literary influences.

*LBN- ENTERTAINMENT: Bob Dylan, "The Times They Are A Changin" 1964
https://www.youtube.com/watch?v=e7qQ6_RV4VQ

*LBN INVESTIGATES: The Tongue
1. The average tongue is about 3 inches long- Tongues are measured from the epiglottis (a flap of cartilage in the mouth at the back of the tongue) to the tip. An adult man's average tongue length is 3.3 inches (8.5 cm), and an adult woman's average tongue length is 3.1 inches (7.9 cm).
2. Your tongue has between 2,000 and 4,000 taste buds- The average adult has between 2,000 to 4,000 taste buds in total. The sensory cells in the taste buds responsible for how we perceive taste renew themselves every week.
3. You can't see your taste buds- Taste buds not visible to the human eye. Those little pink and white bumps you do see on your tongue are actually called papillae, hair-like projections that taste buds rest atop. Each has an average of six taste buds buried inside its surface tissue.
4. You have taste buds other places besides your tongue- It's true most taste buds are on your tongue, but there are also taste cells in the back of your throat, on your epiglottis (that flap of cartilage in the mouth at the back of the tongue), your nose and sinuses, all the way down the throat to the upper part of the esophagus.
5. Your tongue can get fat- If you get fat, so does your tongue! The human tongue has a high percentage of fat, and there is a correlation between tongue fat volume and obesity.
*LBN-VIDEO LINK: THE BEST OF "WITHOUT NOTES" TV'S REVEALING INTERVIEW SHOW —- M. Zuhdi Jasser M.D. – Episode 1: The Early Years. A revealing interview with M. Zuhdi Jasser M.D., one of America's most prominent commentators. Born of Syrian refuge parents, Jasser discusses what it truly means to be an American. A fascinating discussion with a unique and brilliant voice.
https://www.youtube.com/watch?v=V1bxMYxTJtE

*LBN- A DIFFERENT VIEW:….
LBN

 E-Lert Edited By Renee Preston