*WOW – Trump will meet with Kim Jong Un on 

June 12

 in Singapore:
President Donald Trump announced Thursday that the historic summit with North Korean leader Kim Jong Un will take place on June 12 in Singapore. The revelation follows Secretary of State Mike Pompeo's second visit to Pyongyang to meet with North Korean officials. Trump said Wednesday that a date and site had been set, but declined to reveal the details. The Trump administration has worked for months to bring the reclusive regime to the negotiating table. Enlisting China in helping spearhead the denuclearization dialogue, Trump has successfully set up the first face-to-face meeting between North Korean and American leaders. Kim Jong Un has also met with the leaders of China and South Korea to discuss regional security, resulting in the two Koreas declaring an official end to the Korean war.
*Homecoming – Trump Welcomes Three Detainees Home From North Korea:
President Trump has met the three American detainees released from North Korea as an apparent goodwill gesture ahead of his upcoming summit with Kim Jong Un. Trump met the three men—named as Kim Dong Chul, Kim Hak-song, and Kim Sang Duk—after their plane touched down at Andrews Air Force Base, near Washington, D.C., after 2 a.m.The detainees were released following a meeting between Kim and Secretary of State Mike Pompeo. One of the three men, through a translator, said it was "like a dream" to be home. Speaking to the media alongside the three men, Trump said: "This is a special night for these three really great people and congratulations on being in this country." The president added: "I really think [Kim Jong Un] wants to do something and bring his country into the real world. I think this will be a very big success. It's never been taken this far, there's never been a relationship like this."

*Five Top ISIS Officials Captured in U.S.-Iraqi SUPER STING:
Five senior Islamic State officials have been captured, including a top aide to the group's leader, in a complex cross-border sting carried out by Iraqi and American intelligence, two Iraqi officials said Wednesday. The three-month operation, which tracked a group of senior Islamic State leaders who had been hiding in Syria and Turkey, represents a significant intelligence victory for the American-led coalition fighting the extremist group and underscores the strengthening relationship between Washington and Baghdad. Two Iraqi intelligence officials said those captured included four Iraqis and one Syrian whose responsibilities included governing the Islamic State's territory around Deir al-Zour, Syria, directing internal security and running the administrative body that oversees religious rulings.

*World Leaders Call for Calm Between Israel and Iran After Strikes:
World leaders have urged Iran and Israel to dial down the sharply escalating tensions between them after Israel accused Iran of launching an overnight rocket strike from Syria on an Israeli military base and that it had responded with a barrage of its own missiles. The Israeli military said it hit "dozens" of Iranian targets in Syria in overnight strikes following an alleged rocket attack on the occupied territory of the Golan Heights. France and Russia have urged both sides to cool tensions, with a spokesperson for French President Emmanuel Macron saying: "The president has been kept regularly updated. He calls for a de-escalation in the situation." A Russian news agency quoted Russia's Deputy Foreign Minister Mikhail Bogdanov as saying: "This is all very alarming, it causes concern. There should be work to de-escalate the tensions." Meanwhile Secretary of State Mike Pompeo said he would be embarking on talks with allies in Europe, the Middle East, and Asia over Iran after the U.S. announced it's leaving the 2015 nuclear deal.

*Georgina Chapman, Estranged Wife of Harvey Weinstein, Breaks Silence:
Georgina Chapman, the fashion designer and estranged wife of disgraced movie producer Harvey Weinstein, has spoken out about how her life has been affected by the dozens of accusations of rape against her husband that caused her to file for divorce. In a profile in Vogue, Chapman said she never suspected Weinstein of misconduct, saying: "That's what makes this so incredibly painful: I had what I thought was a very happy marriage. I loved my life." Asked if she was ever suspicious about his behavior, she said: "Absolutely not. Never." Elsewhere in the profile, Huma Abedin, estranged wife of the disgraced Rep. Anthony Weiner, spoke of her friendship with Chapman, saying: "This particular club, ironically, it's not such a small one: women who have had to endure it in such a public way, women like Georgina and me. People don't feel sorry for us; you don't get that empathy. People think you're beautiful, you're thin, you're rich, you're photographed on the red carpet, and you get stuck in this category."

*DON'T TURN INWARD – READ LBN: Now you can invite your friends, family, and associates (if they've got the guts) by telling them to go to www.LBNElert.com
*Israel Strikes 'Dozens' of Iranian Targets in Syria, 23 Dead: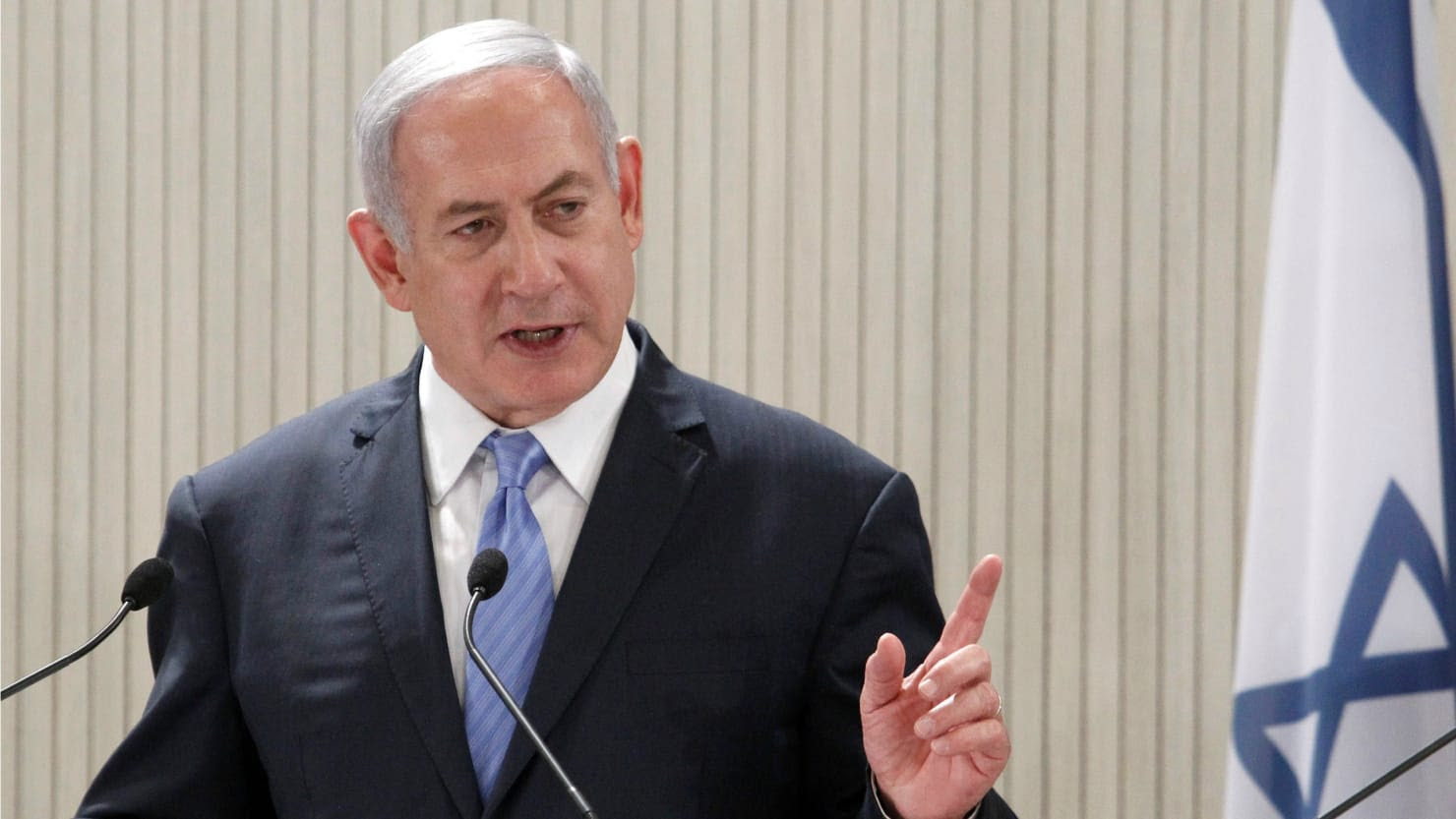 The Israeli military on Thursday said it hit "dozens" of Iranian targets in Syria in overnight strikes following a rocket attack on the occupied territory of the Golan Heights. Twenty-three fighters, including 18 foreigners, were killed in Israeli strikes, according to the Syrian Observatory for Human Rights. Israel accused a top Iranian general of orchestrating the initial alleged attack on Israeli bases from inside Syria. "It was ordered and commanded by Qassem Soleimani and it has not achieved its purpose," Israeli military spokesman Lt. Gen.Jonathan Conricus said early Thursday. Israeli military officials said "some" of the 20 missiles were intercepted and that no Israelis were hurt. Tensions are worsening in the region after Iran said Israel was responsible for fatal airstrikes against Iranian forces in Syria. The conflict also comes a day after President Donald Trump pulled the United States out of the Iran nuclear deal, a decision that was cheered by Israeli Prime Minister Benjamin Netanyahu.

*Half of all Americans now live in 'sanctuaries' protecting illegal immigrants:
About half of all Americans now live under sanctuary policies that shield illegal immigrants from law enforcement, according to the latest tally of jurisdictions that the Federation for American Immigration Reform is releasing Thursday. FAIR calculates there were 564 states and municipalities that refuse some level of cooperation with federal immigration authorities as of April 1, up more than 200 since President Trump took office and up more than 500 compared with a decade ago. There were just 40 sanctuaries when President Obama took office. Entire states such as California, Illinois and New York are now sanctuaries, as well as major cities and counties such as Fairfax, Montgomery and Prince George's counties and the District of Columbia in the capital region, according to the list. Combined, the sanctuaries on FAIR's list cover 49 percent of the country's population, The Washington Times calculated.

*Farrah Fawcett and Ryan O'Neal's son Redmond arrested for robbery: 
Farrah Fawcett and Ryan O'Neal's son, Redmond O'Neal, was arrested for alleged robbery in Santa Monica on Tuesday. Redmond was cuffed after he allegedly robbed a Los Angeles convenience store and threatened the clerk with a knife. LAPD claimed that Redmond fled the store after the clerk handed over an undisclosed amount of cash just before 2:30 a.m.Redmond, 33, was arrested nearby and detectives claim they recovered a knife from Redmond that matched the clerk's description.

*YIKES – Terrorists Are Still Recruiting on Facebook, Despite Zuckerberg's Reassurances:
In the past month, Mark Zuckerberg has boasted to Congress and investors that Facebook Inc.'s artificial intelligence programs are turning the tide against extremism on his site. "One thing that I'm proud of is our AI tools that help us take down ISIS and al-Qaeda-related terror content, with 99 percent of that content being removed before any person flags it to us," the chief executive said on April's earnings call. Facebook executives repeated that number onstage at early May's annual developer conference. But it applies only to posts by those two groups. Many others seem able to recruit more or less as they please from the site's audience of 2.2 billion. At least a dozen U.S.-designated terror groups maintain a presence on Facebook, a review by Bloomberg Businessweek shows. That includes Hamas and Hezbollah in the Middle East, Boko Haram in West Africa, and the Revolutionary Armed Forces of Colombia (FARC). The terror groups are rallying supporters with everything from gruesome photos of death caused by their enemies to quotidian news about social services they offer. Several can be found simply by typing their names into Facebook's search bar in English or, in some cases, in Arabic or Spanish. Some of the groups proudly link to their Facebook pages on their home websites, too.

*LBN-INVESTIGATES: About one-third of designated drivers have at least one drink while carrying the title.

*LBN-BUSINESS INSIDER:   ***Wu Xiaohui, the Chinese tycoon who rose to international prominence to buy theWaldorf Astoria Hotel, was sentenced to 18 years in prison on Thursday after having pleaded guilty to defrauding investors. Mr. Wu was convicted by a court in Shanghai of using the company he founded, Anbang Insurance Group, to cheat investors out of more than $10 billion, in one of China's biggest cases of financial crime. Facing a potential life sentence, Mr. Wu had pleaded guilty to the charges and asked the court to consider a lighter sentence.   ***Wells Fargo has begun an advertising campaign to regain customers' trust and leave its massive accounts scandal behind. Thus far not everyone is buying it.

*LBN-INVESTIGATES: Twenty-one percent of the Japanese population is elderly (over the age of 65), the highest proportion in the world. There are more elderly than there are children in Japan today.
*LBN-INVESTIGATES: American Civil War soldiers had a code of honor that forbade shooting at men while they were pooping.
*WHO READS LBN? Veteran Hollywood manager Josh Silver along with 12 members of the White House staff, 3 Nobel Prize winners, over 100 Academy Award winners, 6 U.S. Senators, and over 300 Grammy Award winners.
*LBN-HEALTH WATCH:   ***The Food and Drug Administration said on Wednesday that it was seeking court orders to stop two clinics from using unapproved stem cell treatments that in some cases have seriously harmed patients. The clinics remove fat from patients' bellies by liposuction and then inject an extract of it into various parts of the body like knees or the spinal cord, on the theory that the extract contains stem cells that can provide replacement cells that will repair the damage from injury or illness. The agency filed two complaints seeking permanent injunctions in federal court, one againstU.S. Stem Cell Clinic L.L.C. of Sunrise, Fla.; its chief scientific officer, Kristin Comella; and its co-owner and managing officer, Theodore Gradel.

*LBN-HOLLYWOOD INSIDER:   ***Ari Emanuel took a hard-line stance against and fired his then-WME client Mel Gibsonafter the actor's 2006 arrest following an alcohol-fueled, anti-Semitic and sexist tirade. Now, more than a decade later, sources say that the Endeavor CEO has been advocating for Gibson in recent deals. First, Gibson personally apologized to Emanuel some months back, says an insider. More importantly, Emanuel's prized client Mark Wahlberg bonded with Gibson during the making of Paramount's holiday comedy Daddy's Home 2, in which he starred as Wahlberg's father.   *** Tay Barrett's premiere of her comedy series Work in Progress on the number one LGBTQ network, HereTV. It's six episodes and Tay wrote, produced, directed and stars in this sitcom. Paul Colichman, the CEO of HereTV, John Mongiardo, head of content, Chris Donaldson, co- head of content along with yours truly also produced.   ***American ice dancers Alex andMaia Shibutani who won two bronze medals at the 2018 Winter Olympics, have signed with UTA.   ***Awkwanfina, up next in Ocean's 8 and Crazy Rich Asians, has signed with PR firm Kovert Creative.   ***Director Babak Najafi (Proud Mary, London Has Fallen) has left UTA for Paradigm.    ***FilmmakerEliza McNitt (VR series Spheres) has signed with CAA andAnonymous Content.

*LBN- ENTERTAINMENT SPOTLIGHT: Karen Lucchesi's Best-Selling Book Receives Praises from Prominent Network Group Leader
Karen Lucchesi, the best-selling author of "Innocent Woman, The Karen Lucchesi Story," a personal memoir reliving her traumatic tale of facing a 10-year prison sentence after being wrongfully framed for laundering money, continues to raise awareness for the "injustice of the American justice system."
Speaking out to Lucchesi's harrowing, real-life story, Danita Roberts – Leader of Females Advancing Business Networking Group (FAB) – writes, "I didn't intend to read the entire book, but could not put it down. I felt every emotion she did… I felt angry and I felt panic when she felt panic. I felt sadness and loneliness when she did. I felt her strength and her bravery."
Roberts continues to praise, "I cannot imagine I could be as strong as this incredible woman is. When I was finally done reading the book, I could not help but pray for her, her family, and her sweet papa."
Continuing its success as one of the top-selling biographies by a woman on Amazon and after being featured on a myriad of top-rated radio programs, Lucchesi states, "This story needs to be heard, not just because of my case, but for the thousands who have suffered along with their families. This is a raw and real-world story."

*LBN-NOTICED:   ***Ron Meyer had breakfast at Culina at the Four Seasons in Beverly Hills.   ***Marlon Wayens was at Doheny Room.   ***Steven Spielberg lunched at Tavern in Brentwood.   ***Iggy Azalea, Jerry Bruckheimer and Diane Warren sat in different corners at Craig's in West Hollywood.   ***Over at Mr. Chow in Beverly Hills, Brian Grazer was in. Producer Tucker Tooley popped in on a different day.   ***Larry David checked out Katsuya Hollywood. Donnie Wahlberg also was in.   ***Lauren Hutton and Laurence Fishburne dined together at Gjusta in Venice.   ***ProducerMax Mutchnick, CAA's Richard Lovett, Barry Diller, Jennifer Salke and rapper T.I. shared the room at The Palm in Beverly Hills.

*LBN-SITE OF THE DAY: 
When watching a movie, can you usually stomach seeing human characters perish, but melt into a weepy puddle of sadness when a dog dies? Then allow this web site-simply titled "Does the Dog Die?"-to be your movie-watching guide. The site answers what it deems "the most important questions."

*LBN-VIDEO LINK: When Janis Joplin met Raquel Welch on the Dick Cavett Show (1970) — https://youtu.be/4hqlTZXoH70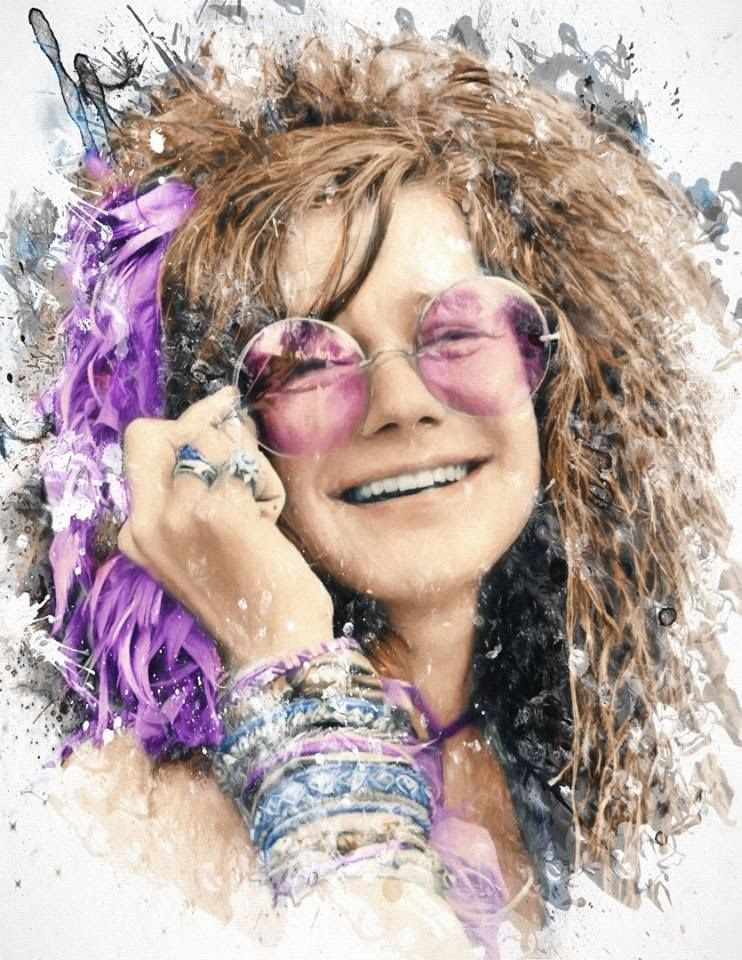 *LBN-R.I.P.:   ***Daniel Cohen, a children's book author who exhaustively sought justice for his 20-year-old daughter and the 269 other victims of the terrorist bombing of Pan Am Flight 103in 1988 over Lockerbie, Scotland, died on Sunday in Cape May, N.J. He was 82. His wife, Susan Cohen, said the cause was sepsis. He also had a stroke in 2009 that had left him largely unable to speak.

*LBN-COMMENTARY by Jessica Kim: Yesterday critics slam ICE agents for arresting a San Diego father in front of his wife and daughters after they entered his home with guns drawn and carrying a riot shield. He had previously been removed from the U.S. What the f—k would they prefer, ICE to arrive with flowers and candy?

*LBN-VIDEO LINK:  Huey Lewis Opens Up About His Sudden Hearing Loss | TODAY —  https://youtu.be/zw_9kHybGSg

*LBN-HISTORICAL COMMENTARY by Seneca: Consult your friend on all things, especially on those which respect yourself. His counsel may then be useful where your own self-love might impair your judgment.

*LBN-A DIFFERENT VIEW:….
*LBN-OVERHEARD:   ***Town & Country magazine apologized Thursday to Monica Lewinsky for uninviting her to an event after former President Bill Clinton joined the guest list. "We apologize to Ms. Lewinsky and regret the way the situation was handled," the Hearst-owned lifestyle mag said in a tweet a day after Lewinsky was bumped from its annualPhilanthropy Summit. The mag rescinded her invitation afterBubba confirmed his attendance to introduce gun-control activist Emma Gonzalez, the Huffington Post reportedWednesday.   ***Amid his divorce from his wife of 12 years,Donald Trump Jr. has started dating stunning Fox News hostKimberly Guilfoyle. Multiple sources said that Don Jr. and Guilfoyle, a co-host of "The Five," have been dating for a few weeks, as his divorce from Vanessa Trump proceeds. One source exclusively told Page Six, "Don Jr. and Kimberly are seeing each other, and are having a great time. While he wants to respect the privacy of his family, he is getting divorced, and he enjoys Kimberly's company." The new couple was seen arriving together at a party hosted by Bill White and Bryan Eure for President Trump's new ambassador to Germany,Richard Grenell, on Sunday evening.   ***Rob Lowe doesn't mind sleeping alone. Despite being married to Sheryl Berkoff since 1991, Lowe sleeps "better on the road," he told Ellen DeGeneres on Wednesday. "It's the truth," he quipped. "I love her enough to speak the truth … She's obsessed with playingFamily Feud until five and six in the morning on the iPad and wakes up me, 'Honey, honey! Quick, name five foods that are gross.'" "I'm like, 'I just want to go to [bed],'" he said with a laugh.   ***Ariana Grande and boyfriend Mac Miller have split up due to their manic work schedules. Boom Boom singer, Ariana, 24 and her rapper beau, 26, have parted ways — but are still good friends. Their parting has been blamed on their heavy workloads, with her fourth album due out next month.   ***An interview with Woody Allen was slashed from a landmark documentary about Manhattan's historic Carlyle Hotel over fears that the scandal-struck filmmaker would damage the movie. Sources said  that Allen — whose Monday-night jazz performances at the hotel have become an Upper East Side institution — sat down to talk to filmmaker Matthew Miele for his new film "Always at the Carlyle." But the chat was cut at the last minute because the sexual assault allegations made against Allen by his adopted daughter Dylan Farrowmade him a controversial figure amid the #MeToo movement. (He's denied the allegations.)


LBN E-Lert Edited By Renee Preston