*'MULTIPLE OPPORTUNITIES' – FBI Admits It 'Mishandled' Several Tips About Nikolas Cruz
The FBI has admitted it failed to properly investigate early tips about Parkland school shooter Nikolas Cruz's disturbing behavior on social media, and didn't contact YouTube for help tracking down his most infamous threat. In a private meeting with Congress on Tuesday, FBI Deputy Director David Bowdich said there were "multiple opportunities" to intervene before Cruz shot and killed 17 people at Marjory Stoneman Douglas High on Valentine's Day, BuzzFeed News reports. Bowdich said FBI agents twice interviewed a YouTube vlogger who contacted the bureau in September 2017 about a comment from a user named "nikolas cruz" that stated: "I'm going to be a professional school shooter." However, FBI agents carried out social-media searches on Cruz and closed the case soon afterward because it could not find "personal identifiable information on the user who posted the threatening comment." Bowdich also admitted the FBI didn't properly investigate a further tip from a Cruz family friend about the teen's "troubling behavior and disturbing social-media posts." Despite multiple opportunities, Bowdich said, the FBI "did not share information with state and local authorities" about Cruz.

*TARGETED – Russian Trolls Tried to Sink Romney's Secretary of State Bid, Too
Russian online trolls tried to brand Mitt Romney a "two headed snake" and a "globalist puppet" as they flooded the internet in late 2016 in a bid to prevent him from becoming Donald Trump's secretary of State. An analysis by The Wall Street Journal shows now-deleted posts urged people to join a protest outside Trump Tower and also shared a petition in an attempt to block the 2012 presidential candidate from being chosen for the top job shortly after Trump's election victory. The analysis comes alongside a report in The New Yorker that cites a Christopher Steele memo—based on contact with a "senior Russian official"—alleging that the Kremlin pressured Trump to choose a candidate for the job who was more favorable to Russia than Romney was perceived to be. Trump ultimately chose former ExxonMobil CEO Rex Tillerson, who previously said he has a "very close relationship with" Russian President Vladimir Putin.

*Marine Corps Commandant: 'Less Than 30% of Young Men and Women' Qualified to Join Military: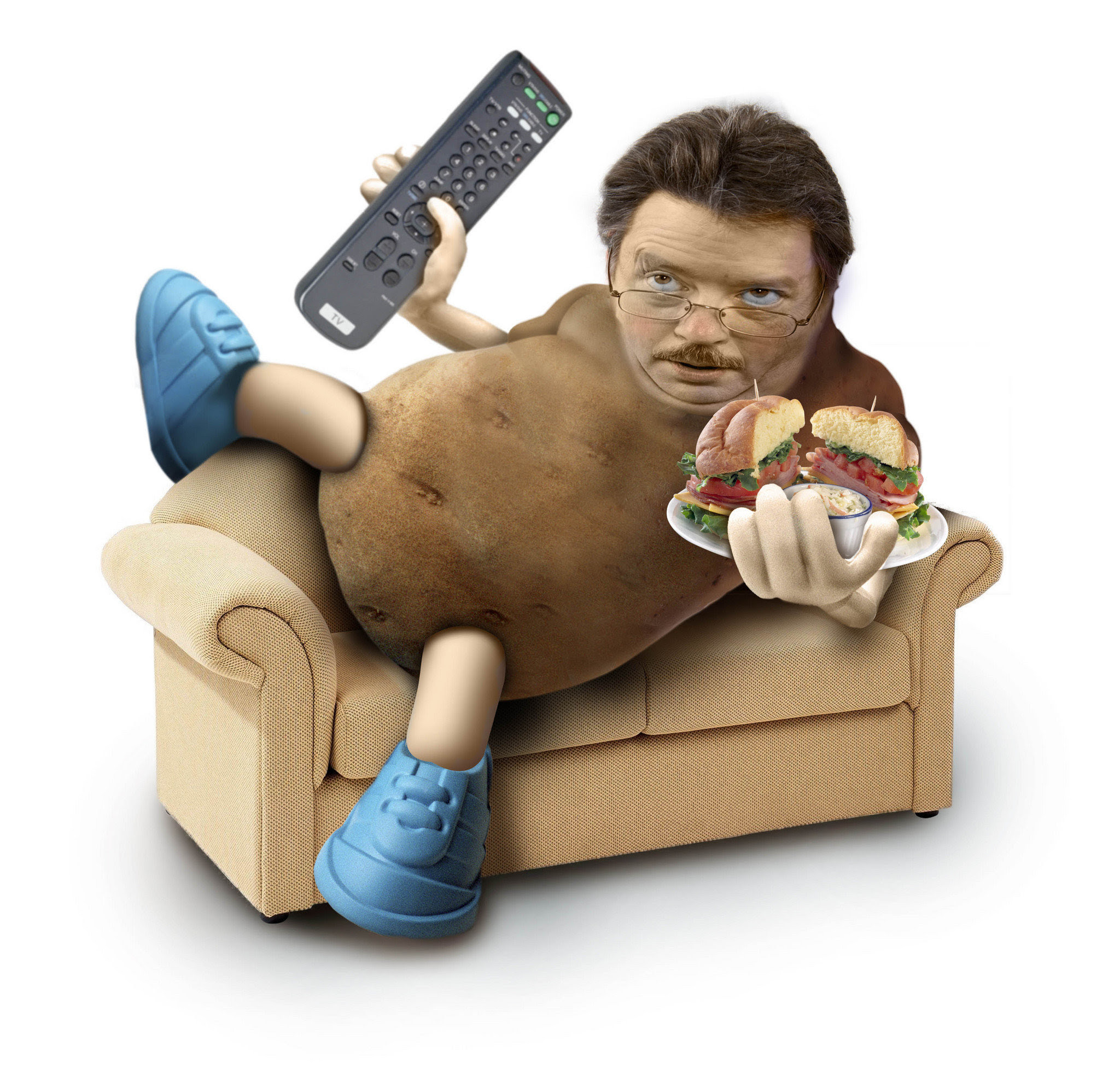 The United States Marine Corps Commandant told Congresson Wednesday that recruitment is "hard work," because so few people are qualified to fill the ranks. But while recruitment is difficult, "This is a really good Marine Corps," General Robert B. Neller told the House Appropriations Subcommittee on Defense: "So, I think we're all aware that, you know, in the nation, I mean, it's a strategic issue that less than 30 percent of the young men and women of our nation are qualified just to join the military, either because of physical, mental or moral issues. So now we're down to 30 percent and now we have to find those that have a propensity or are interested in doing this.

*Good God – Xi Jinping Adds 'Living Buddhist Deity' to Growing List of Titles
It's been quite a few weeks for President Xi's résumé—first his party proposed scrapping the two-term presidential limit, opening up the prospect of him becoming China's ruler for life, and now he's become a living Buddhist deity. At the annual meeting of the Chinese parliament Wednesday, a Chinese Communist Party chief from the remote northwest province of Qinghai—the birthplace of the Dalai Lama—said Tibetans who live there see the president as a god. Wang Guosheng said the area had taken Mao Zedong's advice about loving the party and its leader, and claimed that "images of the leader" were being handed out to people in poorer parts of the province to keep in their homes. This year's parliament is expected to give the go-ahead to plans to elevate Xi's power and scrap the presidential term limit, allowing him to rule indefinitely.

*LBN-INTEL FOR INFLUENCERS: Did you know that LBN is read daily by: ***3 Nobel Prize winners   ***12 members of the White House staff   ***Over 100 winners of the Academy Award   ***6 U.S. Senators   ***Over 300 Grammy Award winners   ***Professors from Harvard, Yale, Oxford and Stanford.
*LBN-INVESTIGATES: In 1970, 7% of gynecologists were women. Today, 59% are — as are 82% of residents training to be OB-GYNs.

*NFL Prospect Derrius Guice Says Team at Combine Asked Him If He Likes Men
The NFL Scouting Combine—where college football's hottest prospects are put through their paces in front of pro talent spotters—is well known for its tests of physical endurance, but Louisiana State running back Derrius Guice has lifted the lid on some of the questionable mental tests he was put through—including being grilled on his sexuality and on whether his mom was a prostitute. "It was pretty crazy," Guice said in an interview on SiriusXM radio aired late Wednesday. "Some people are really trying to get in your head and test your reaction…. I go in one room, and a team will ask me do I like men, just to see my reaction. I go in another room, they'll try to bring up one of my family members or something and tell me, 'Hey, I heard your mom sells herself.'" Two years ago, the NFL opened an investigation after an Atlanta Falcons coach asked Ohio State cornerback Eli Apple if he was gay during the Combine. The Falcons later apologized.

*LBN-SEE IT:…."We were far from perfect" in seeing problems that were around the corner, said Peter Thiel, a Facebook board member, in his Manhattan apartment.
*Yale Student Found Not Guilty in Rape Trial: 
A Yale student who had been suspended by the university was found not guilty on Wednesday of sexually assaulting a fellow student, in a rare college rape accusation to be tried in the courts. The verdict laid bare seemingly gaping divides in the national reckoning around sexual consent and assault. Over several grueling days on the witness stand in a New Haven courtroom, the woman described what she said was her rape by the accused student, Saifullah Khan, 25, on Halloween night 2015. The testimony, in open court, offered a glimpse into the kinds of encounters that are more often described behind closed doors, to university panels or among friends.

*THINK FREELY – READ LBN: Sally, from Nashville, Tenn., has been a daily reader of LBN since 2011. She is an independent thinker and loves that LBN is "unbiased".
*LBN-NOTICED:    ***Best-selling author Srini Pillay having drinks at Shutter's Hotel in Santa Monica.  ***Barack and Michelle Obama at "Springsteen on Broadway".   ***Sean Spicer at the Benjamin Bar & Lounge at Trump's DC hotel as Donald Trump Jr. ate in the restaurant at the same time.   ***Baseball legend Joe Torre at Primola in NYC.   ***Acclaimed security expert Kent Moyer speaking to a crowded audience at a Biz Lab dinner last night on the topic of privacy at Izzy's Deli in Santa Monica.

*LBN-HOLLYWOOD INSIDER:   ***A month after the Los Angeles County District Attorney's office began an investigation into the alleged groping of Terry Crews by WME agent Adam Venit, the case is not going forward. "The matter was rejected because it was beyond the statute of limitations," a City Attorney source told Deadline. The alleged incident happened at an industry event in 2016 that Crews was attending with his wife. Officials say the statute of limitations for this case in one year.

*"Tell YOUR Story" – "The Best Promotional Deal On The Web"  
Now YOU can tell YOUR unique story in the world-famous LBN E-Lert – www.LBNElert.com – and communicate directly with LBN readers in all 50 of the United States and 26 foreign countries.
Amazing coverage with YOUR story, YOUR headline, YOUR photo and YOUR website. And then, of course, you can share this LBN story on all YOUR Social Media! And it's really easy to do. Simply send your story (not to exceed 250 words) including a photo and link to: LBNElert@TimeWire.net. We will approve and run.
The cost is a mere $250 payable via PayPal or credit card. This is (by-far) one of the best deals in the world of digital promotion and only available to LBN subscribers.

*LBN-MUSIC INSIDER:   ***Guns N' Roses frontman Axl Rose is no stranger to airing his opinion, and in his latest statement, compared Apple CEO Tim Cook to the United States Commander in Chief. The musician took to Twitter Thursday to make the statement, providing no context. He tweeted, "Tim Cook is the Donald Trump of the music industry."

*LBN-SPORTS INSIDER: The Kanas City Royals baseball team made room for an anti-porn seminar in their spring training lineup this year. Following pitcher Danny Duffy's DUI arrest over the summer, general manager Dayton Moore spoke of outside distractions and the potential impact on players' psyches at his press conference last August, touching upon the adult film industry, as well. "We've done a lot of leadership stuff with our players. Very transparent about things that happen in our game, not only with drugs and alcohol," Moore said at the time, via Deadspin. "We talk about pornography, and the effects of what that does to the minds of players and the distractions, and how that leads to abuse of — domestic abuse — to abuse of women. How it impacts relationships — we talk about a lot of things. And I don't mind sharing with you."

*LBN-VIDEO LINK: Bret Baier reads an update from Charles Krauthammer – https://youtu.be/IL0ZsEaT_Os

*LBN-SITE OF THE DAY:    
Discover the latest search trends, data and visualizations from Google. Find out what's trending near you right now.

*LBN-VIDEO LINK: Jack Nicholson interview – 1982 —  https://youtu.be/9hWfCPgsr4c

*LBN-COMMENTARY by Bret Stephens: Like a lot of guys, I've watched "The Shawshank Redemption" more times than I can count. Which is why, when I heard the news that Gary Cohn had resigned as Donald Trump's top economic adviser, I thought of Red's (Morgan Freeman's) somber line: "Every man has his breaking point." In the film, the remark is followed by the tale of how Andy Dufresne (Tim Robbins) busts out of Shawshank Prison. Dufresne, a former banker with a gift for numbers and a taste for risky trades, tunnels through a concrete wall and then crawls through a 500-yard sewer pipe to freedom, riches and a beach in Mexico. Then he tells the press everything he knows about Samuel Norton, the evil prison warden, and his corrupt minions. Justice is richly served. That could yet be Cohn's story, too.

*LBN-COMMENTARY by John Hartmann: A sleeping giant has been aroused. She is mighty, brave, and the surfer on The Big Blue Wave.  Her name is Alison Hartson, a thirty-seven year old former High School teacher, and a Justice Democrat. She is battling to take the fight for election finance reform to Washington as Senator from California. Democracy is not a natural condition, only by constant vigilance can the Constitution's promises prevail. It is through radical resistance that the wheels of progress turn. Ms. Hartson is a radical resister. The Big Blue Wave breaks to the left, and crashes only at the voting booth.

*LBN-VIDEO LINK: Business of Being a High-End Call Girl —  https://youtu.be/3oTjwpsHuuw

*LBN-A DIFFERENT VIEW:…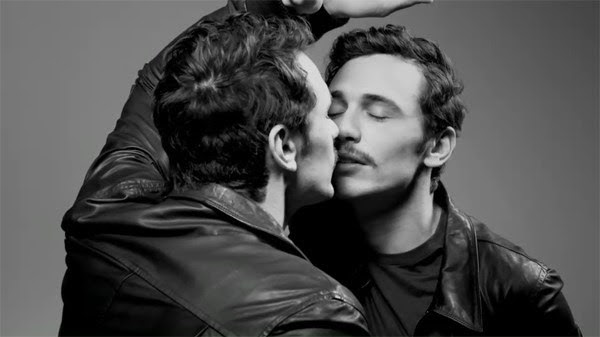 *LBN-OVERHEARD:   ***The Oscar-winning actor Colin Firth and his wife have said they are being stalked and harassed by a former friend who cannot bear being cut out of their life. Firth, who won an Oscar for his portrayal of King George VI in The King's Speech, named the alleged stalker in court papers as Marco Brancaccia, a journalist who is a childhood friend of Firth's Italian wife, Livia Giuggioli, 48. The couple live in Italy, which has strong anti-stalking legislation. Firth, who became an Italian citizen last year, married Giuggioli, a producer, in 1997. They have two teenage sons. According to a report in The Times, which is based on a story in the Italian paper La Repubblica, Brancaccia is said to have made threatening telephone calls and texts to Giuggioli, before emailing photographs to her husband.  Firth complained to Italian prosecutors, The Times reports, and an investigation has been opened while Mr Brancaccia's computer and phone have been seized.

LBN E-Lert Edited By Dan Gaylord