*UNPRECEDENTED – Trump, Macron, Merkel, and May Join Forces to Condemn Russia
An extraordinary joint statement signed by the leaders of the U.K., the U.S., France, and Germany has blamed Russia for the attempted murder of former spy Sergei Skripal on British soil. Theresa May, Donald Trump, Emmanuel Macron, and Angela Merkel all put their names to a statement that holds Russia responsible for the attack and urges the Kremlin to provide full disclosure about the nerve agent that was used in the attempted murder of the ex-spy and his daughter, Yulia. The statement reads: "This use of a military-grade nerve agent, of a type developed by Russia, constitutes the first offensive use of a nerve agent in Europe since the Second World War. It is an assault on U.K. sovereignty and any such use by a state party is a clear violation of the Chemical Weapons Convention and a breach of international law. It threatens the security of us all." It goes on to directly implicate Russia, saying: "We share the U.K. assessment that there is no plausible alternative explanation, and note that Russia's failure to address the legitimate request by the U.K. government further underlines its responsibility. We call on Russia to address all questions related to the attack in Salisbury. Russia should in particular provide full and complete disclosure of the Novichok programme to the Organization for the Prohibition of Chemical Weapons." It concludes: "We call on Russia to live up to its responsibility as a member of the U.N. Security Council to uphold international peace and security."

*REVEALED – ESPN's John Skipper: Cocaine Extortion Plot Forced Me to Resign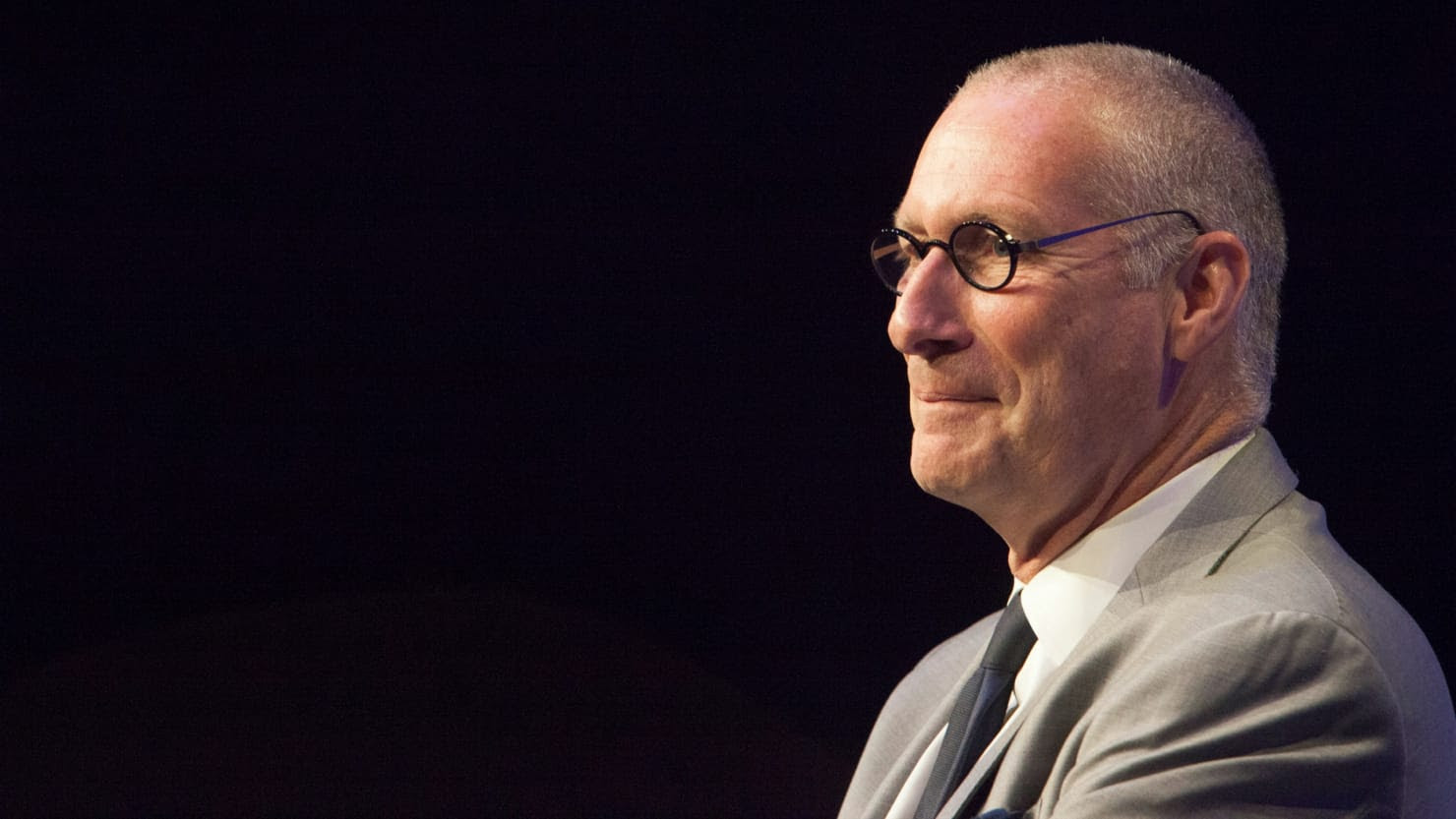 Former ESPN President John Skipper said his abrupt departure from the sports giant was related to substance abuse, saying that he had bought cocaine from someone who "attempted to extort" him. In an interview with The Hollywood Reporter, Skipper said he had been an "infrequent" user of cocaine and bought the drug from a "strange source" in December. "They threatened me, and I understood immediately that threat put me and my family at risk, and this exposure would put my professional life at risk as well," he said. "I foreclosed that possibility by disclosing the details to my family, and then when I discussed it with [CEO of Disney] Bob [Iger], he and I agreed that I had placed the company in an untenable position and as a result, I should resign." Skipper stated that he'd been "a master of compartmentalization" about keeping his drug habit away from his professional and personal life, saying that "in order to compartmentalize you have to deceive yourself and deceive other people." In buying the drug in December, he "wasn't careful," which led him to realize that he had a problem and needed to seek treatment. He also said that he's "ready to plunge back in" to the world of sports media, in the form of "helping a few smart people; people I like and respect and who do things that matter."

*FDA Moves to Drastically Lower Nicotine in Cigarettes
The Food and Drug Administration announced Thursday it is looking to issue a new product standard that would dramatically lower nicotine in cigarettes "to minimally or non-addictive levels," as part of an effort to slash smoking rates. In a statement, Commissioner Scott Gottlieb said the agency aims to explore the role of nicotine in "combustible cigarettes," and has issued an advance notice of proposed rule-making ahead of its effort, which would establish "several foundational rules, guidances, product standards, and other regulations." If the lower nicotine standard was put in place, the FDA claims "approximately 5 million additional adult smokers could quit smoking within one year of implementation." The agency specifically mentioned regulations surrounding e-cigarettes and that two additional notices would be coming: one to explore the health effects flavors have on tobacco products, and another to explore the regulation and data surrounding cigars. The FDA also said it would jump-start new research on "safe and effective medicinal nicotine-replacement products."

*ESCALATING – Russia Says the U.K. Has Gone 'Insane' and Vows Retaliation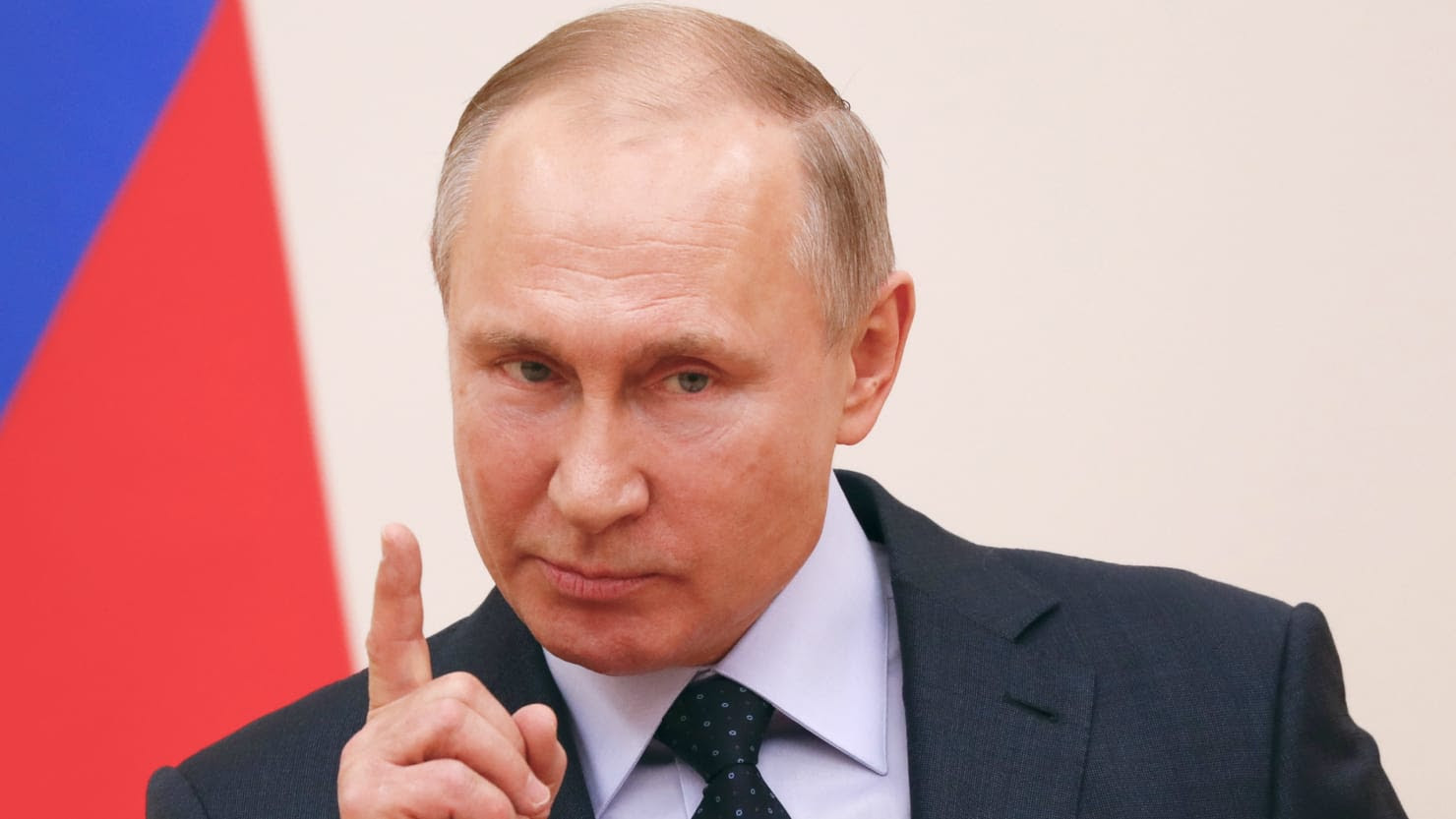 Russia has accused the U.K. of going "completely insane" after British Prime Minister Theresa May pledged to kick out 23 Russian diplomats in retaliation for the attempted murder of its former spy on British soil. Foreign Minister Sergei Lavrov vowed that British diplomats in Russia would be thrown out "soon" as tensions sharply escalated between Russia and the West after the nerve-agent attack on Sergei Skripal. Russia's outburst came a day after the U.S. gave its unequivocal backing to Britain's position, with the White House saying it "stands in solidarity" with "its closest ally." Speaking Thursday morning, Russian Foreign Ministry spokeswoman Maria Zakharova condemned "the statements made by the prime minister of Britain in parliament with completely insane accusations toward the Russian Federation, our entire country, our entire people." Lavrov, asked if Russia would kick out British diplomats, said: "Absolutely. Soon. I promise you that." Meanwhile, Russia has accused the U.K. of conspiring to block a Russian statement about the attempted murders at the United Nations Security Council, which called for an international investigation into the attack.

*Trump Announces Larry Kudlow as New Chief Economic Adviser
President Trump has confirmed that conservative media analyst Larry Kudlow will be his new chief economic adviser and director of the National Economic Council. Kudlow, who served as an informal economic adviser to Trump during the 2016 campaign, will succeed Gary Cohn, who resigned this month after disagreeing with Trump slapping big import tariffs on aluminum and steel. Kudlow's appointment might not solve the disagreement, however, as he wrote last month against the tariffs, saying: "Steel and aluminum may win in the short term, but steel and aluminum users and consumers will lose." Trump tweeted Thursday morning: "Larry Kudlow will be my Chief Economic Advisor as Director of the National Economic Council. Our Country will have many years of Great Economic & Financial Success, with low taxes, unparalleled innovation, fair trade and an ever expanding labor force leading the way!"

*DISTURBING – Dylann Roof's Sister Arrested for Taking Weapons to School
The sister of Charleston church shooter Dylann Roof was arrested Wednesday after she brought weapons and drugs to her school. A school resource officer reportedly detained Morgan Roof, 18, and found she was in possession of marijuana, pepper spray, and a knife at C. Flora High School in Columbia, South Carolina. The Post and Courier also reported Morgan Roof posted a disturbing Snapchat on Wednesday during the nationwide school walkout in protest of gun violence, saying: "Your [sic] walking out for the allowed time of 17min, They are letting you do this, nothing is going to change what tf [sic] you think it's gonna do? I hope it's a trap and y'all get shot we know it's fixing to be nothing but black people walkin out anyway." Roof was charged with possession of marijuana and two counts of carrying weapons on school grounds. A judge set a bond of $5,000 under the condition Roof does not return to the school.

*Dog's death on United flight could lead to criminal charges: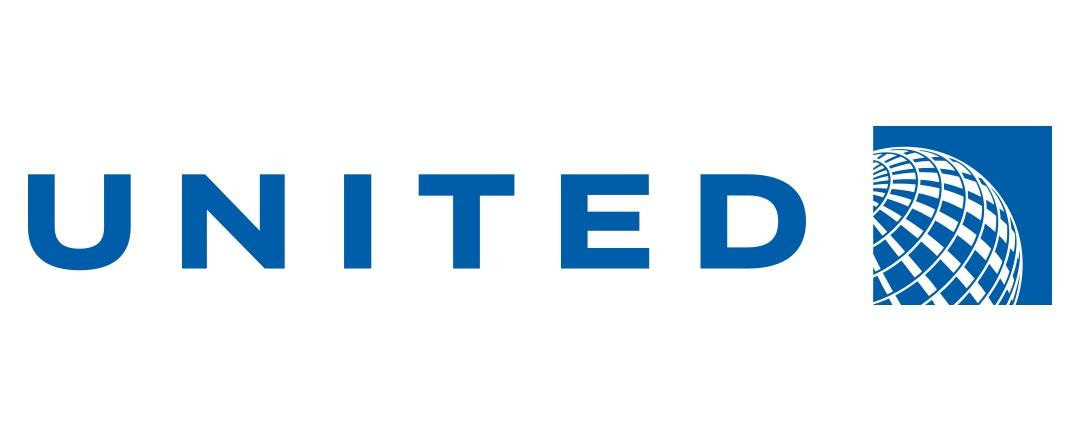 A criminal probe has been launched into a puppy's death aboard a United Airlines plane after a flight attendant ordered its owners to stow their pet carrier in an overhead bin. The Harris County District Attorney's Office in Texas said late Wednesday it is working with the county's animal cruelty task force to investigate 10-month-old Kokito's death. Prosecutors won't decide if criminal charges are warranted until the probe is completed, officials said in a statement. The airline is facing a backlash over the French bulldog's death aboard the Houston-to-New York flight late Monday. Catalina Robledo, her daughter Sophia Ceballos, 11, and her baby brother were aboard Flight 1284 when a flight attendant told them to place their pet carrier overhead because it was blocking the aisle.

*SICKO – Woman Who Shot Boyfriend in Botched YouTube Stunt Is Jailed
A Minnesota woman who killed her boyfriend in a botched YouTube stunt—in which she fired a gun at his chest, believing a thick book he was holding up would protect him—has been sentenced to six months in prison. Monalisa Perez, now 20, was asked by Pedro Ruiz, 22, to carry out the stunt in the hope of it going viral, but the bullet pierced the 1.5 inch-thick book and fatally wounded him. Perez pleaded guilty to second-degree manslaughter and further punishments will include a lifetime ban from owning firearms, 10 years of supervised probation, and a ban from making any kind of financial gain from the crime. Attorney James Brue said: "This foolish stunt was dreamed up, planned, and executed by Pedro Ruiz, and the defendant wrongfully and tragically relied on his assurances that the stunt was safe." Shortly before the stunt, Perez tweeted: "Me and Pedro are probably going to shoot one of the most dangerous videos ever. HIS idea not MINE."

*LBN-BUSINESS INSIDER:   ***Unilever said on Thursdayt hat it would make Rotterdam, the Netherlands, its sole headquarters, dealing a symbolic blow to Britain as it negotiates its exit from the European Union. For nearly 90 years, the consumer products giant — whose brands include Dove soap, Lipton tea, Surf detergent and Ben and Jerry's ice cream — has straddled the North Sea, maintaining headquarters in London and in the Netherlands.   ***A former top Equifax executive was charged on Wednesday with insider trading for selling nearly $1 million in company stock after he learned about a major data breach in 2017 but before it was publicly announced. Jun Ying, the former chief information officer of Equifax's core United States consumer reporting division, exercised all of his vested stock options and sold nearly $1 million in shares a little more than a week before Equifax announced that hackers had broken into its systems, according to the Securities and Exchange Commission.

*LBN-MEDIA INSIDER:   ***CNN is turning to one of its morning anchors to shore up prime time. Chris Cuomo, the outspoken co-host of "New Day," who has gained prominence — and received some right-wing blowback — for his coverage of the Trump administration, is set to take over the network's 9 p.m. slot on weeknights starting in the spring, CNN said on Wednesday.

*LBN-R.I.P.:   ***Dr. T. Berry Brazelton, America's most celebrated baby doctor since Benjamin Spock and the pediatrician who revolutionized our understanding of how children develop psychologically, died on Tuesday at his home in Barnstable, Mass., on Cape Cod. He was 99. His daughter Christina Brazelton confirmed the death.   ***Lefty Kreh, one of the pre-eminent sport fishermen of his time, died on Wednesday at his home in Cockeysville, Md., north of Baltimore. He was 93. His granddaughter Sammantha Aus said the cause was congestive heart failure.

*LBN-SITE OF THE DAY:    
Smithsonian National Air and Space Museum
Test your knowledge! Can you identify geographic features viewed from space? Each year, in honor of Geography Awareness Week, the National Air and Space Museum hosts the Geography From Space quiz.

*"Tell YOUR Story" – "The Best Promotional Deal On The Web"  
Now YOU can tell YOUR unique story in the world-famous LBN E-Lert – www.LBNElert.com – and communicate directly with LBN readers in all 50 of the United States and 26 foreign countries.
Amazing coverage with YOUR story, YOUR headline, YOUR photo and YOUR website. And then, of course, you can share this LBN story on all YOUR Social Media! And it's really easy to do. Simply send your story (not to exceed 250 words) including a photo and link to: LBNElert@TimeWire.net. We will approve and run.
The cost is a mere $250 payable via PayPal or credit card. This is (by-far) one of the best deals in the world of digital promotion and only available to LBN subscribers.

*MY REVIEW: "As a daily reader of LBN, I can testify to its fearless independence. It doesn't kiss anyone's ass, and it tells it like it is. Real and unbiased." —– Dale G., Scottsdale, Arizona
*LBN-COMMENTARY by Bret Stephens: For once, let's give Donald Trump his due. In throwing Rex Tillerson out on his ear, he has treated his secretary of state exactly the way the secretary treated those under him. Poetic justice has been served. And, in the nomination of C.I.A. Director Mike Pompeoto succeed Tillerson, so will the interests of American diplomacy. I'll get to Pompeo below, but dwell for a moment on the awfulness of Tillerson. He came to office with no discernible worldview other than the jaded transactionalism he acquired as ExxonMobil's C.E.O. He leaves office with no discernible accomplishment except a broken department and a traumatized staff. Six of the 10 top positions at State are vacant; even now the United States does not have an ambassador to South Korea, Turkey, Saudi Arabia, Egypt, South Africa or the European Union, among other posts. To his credit, he did seem to figure out that Vladimir Putin is a bad guy. But that's progress only because he was previously the Russian despot's premier apologist. His director of policy planning had to write a memo explaining why human rights are a vital tool of American diplomacy. And he opposed the president's two best foreign policy decisions: moving the U.S. Embassy to Jerusalem and decertifying the Iran deal. Some secretaries of state — Colin Powell, for instance — alienate their bosses by siding with the bureaucracy. Others, like Henry Kissinger, do the opposite. Tillerson is the rare bird who managed to do both. Goodbye, Rex. You won't be missed.

*LBN-COMMENTARY by Susan Rice (Susan E. Rice, the national security adviser from 2013 to 2017 and a former United States ambassador to the United Nations): Mr. Trump has neglected to explain to the American people that he has signed us up for an indefinite, Korea-style stay in Afghanistan, primarily for the purpose of maintaining stability and — despite his protestations — to conduct military-led nation-building. It remains to be seen if the public and Congress will embrace such a commitment. The Trump administration owes the American people a realistic assessment of the risks and costs of the president's decisions. He needs to acknowledge that our longest war will go on much longer.

*LBN-COMMENTARY by Bob Moser:  Republicans are fucked. There is no other possible way to interpret Democrat Conor Lamb's ridiculously implausible victory on Tuesday in a special congressional election in Pennsylvania. The 33-year-old ex-Marine, former prosecutor, and certified hottie edged out a veteran Republican lawmaker in a steel-country district that Donald Trump carried by nearly 20 points just 16 months ago. A district where Democrats didn't even bother to run a candidate in the previous two elections. A district that's practically as white as Utah. A district that's exactly the kind of place where Trumpism is supposed to be bulletproof. "We should be able to elect a box of hammers in this district," moaned GOP consultant Mike Murphy. "If we're losing here, you can bet there is a Democratic wave coming."

*LBN-HISTORICAL COMMENTARY by John Wayne:Tomorrow is the most important thing in life. Comes into us at midnight very clean. It's perfect when it arrives and it puts itself in our hands. It hopes we've learned something from yesterday.

*LBN-A DIFFERENT VIEW:…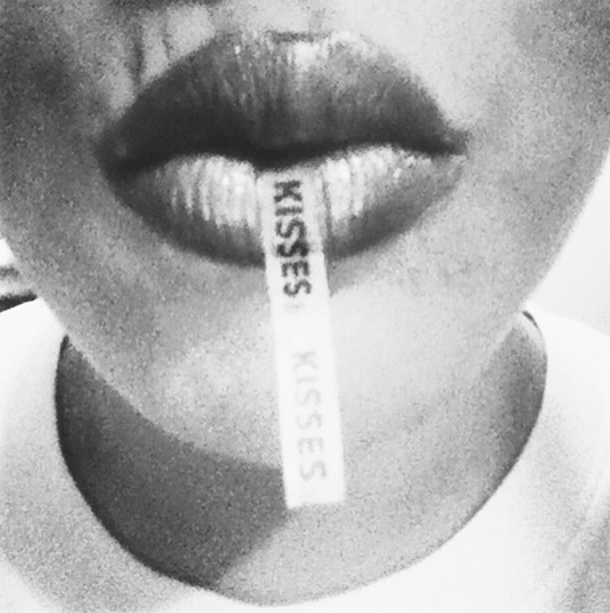 *LBN-OVERHEARD:   ***Kirstie Alley didn't need 280 characters to express her feelings about Stephen Hawking. "You had a good go at it..thanks for your input," Alley tweeted Wednesday alongside a photo of the famed scientist. Alley's tweet received mixed reactions, with some criticizing the actress and others complimenting her humor. "It's so heartless in the least emotional way," tweeted one user.   ***Kendall Jenner showed off her bizarre "meow" tattoo on the inside of her lip that she got while she was drunk. The 22-year-old flashed the inking on "The Ellen DeGeneres Show" that airs tonight. The "Keeping Up With the Kardashians" star explained: "I was drunk. I was not thinking clearly." Before Kendall showed off her tattooed lip, the TV host asked why she chose the word "meow" but the supermodel said she didn't give it that much thought.   ***It appears Jennifer Lopez hasn't ruled out a fourth trip to the altar. "I do believe in marriage," the pop diva said in the April 2018 issue of Harper's Bazaar, but Lopez, who was previously married to Ojani Noa, Cris Judd and Marc Anthony, isn't pushing boyfriend Alex Rodriguez, to put a ring on it anytime soon. "I would love to grow old with somebody in a committed relationship. But I'm not forcing anything right now," Lopez said. "It's good, it's healthy; we communicate well. We understand each other's lives in a way that most other people couldn't.

LBN E-Lert Edited By Dan Gaylord