*NEVER CHANGED – Trump Denies Reversing His Plan for the Wall
In his now-expected early-morning tweet storm, President Trump said his idea for a wall across the southern border of the United States has "never changed or evolved from the first day." He said, "Parts will be, of necessity, see through and it was never intended to be built in areas where there is natural protection such as mountains, wastelands or tough rivers or water." Trump also maintained—despite all reports to the contrary—that Mexico will reimburse the U.S. government for the cost of the wall. Just hours before Trump's tweet, The Washington Post reported that White House Chief of Staff John Kelly told Democrats that Trump's campaign promises about the project were "uninformed." During a conversation with members of the Hispanic Caucus this week, Kelly allegedly claimed that he had "tempered" Trump by educating him. Kelly told Fox News later on Wednesday that the president has "evolved in the way he looks at things."
*Kids in 'Horror House' Were Only Allowed to Shower Twice a Year
The 13 siblings imprisoned by their parents in a California "horror house" were given just one meal a day and only allowed to shower twice a year, according to a horrific new report. A law enforcement source told NBC that rooms in the four-bedroom house were found soaked with urine. The news comes as investigators try to obtain statements from the adult children, who are being treated in Corona Regional Medical Center while doctors are treating their underage siblings at a separate facility. Their parents, David and Louise Turpin, were arrested Monday after their 17-year-old daughter escaped the house — where three children were later found shackled to furniture — and alerted police they were being held against their will. The couple faces nine counts of torture and 10 counts of child endangerment. The victims' ages range from 2 to 29, but investigators say they all look much younger, likely from stunted growth due to malnourishment.
*Apple, Capitalizing on New Tax Law, Plans to Bring Billions in Cash Back to U.S.
Apple, which had long deferred paying taxes on its foreign earnings and had become synonymous with hoarding money overseas, unveiled plans on Wednesday that would bring back the vast majority of the $252 billion in cash that it held abroad and said it would make a sizable investment in the United States. With the moves, Apple took advantage of the new tax code that President Trump signed into law last month. A provision allows for a one-time repatriation of corporate cash held abroad at a lower tax rate than what would have been paid under the previous tax plan. Apple, which has 94 percent of its total cash of $269 billion outside the United States, said it would make a one-time tax payment of $38 billion on the repatriated cash. For years, Apple had said it would not bring its foreign earnings back to the United States until the corporate tax code changed, because such a move would be too costly. Now Apple's bet to hold back on paying such taxes is reaping rewards under the Trump administration.
*Mulvaney Requests No Funding for Consumer Financial Protection Bureau
Nick Mulvaney, acting director of the Consumer Financial Protection Bureau, has formally requested zero dollars in operating funds for the CFPB. In a letter to Federal Reserve director Janet Yellen, Mulvaney explained that the bureau "has $177 million in the bank, enough to cover the $145 million the bureau has budgeted for its second quarter." While the former director of the CFPB under Obama, Richard Cordray, kept a "reserve fund" in case of emergencies, Mulvaney has said he "didn't see any reason for it" since the reserve has always provided the bureau's necessary funds. Mulvaney is also Trump's budget director and told Yellen that the reserve could redirect funds to the Treasury in an effort to reduce the deficit.
*Who Reads the LBN Elert? Living Art Aquatic Founder Ron Rheingold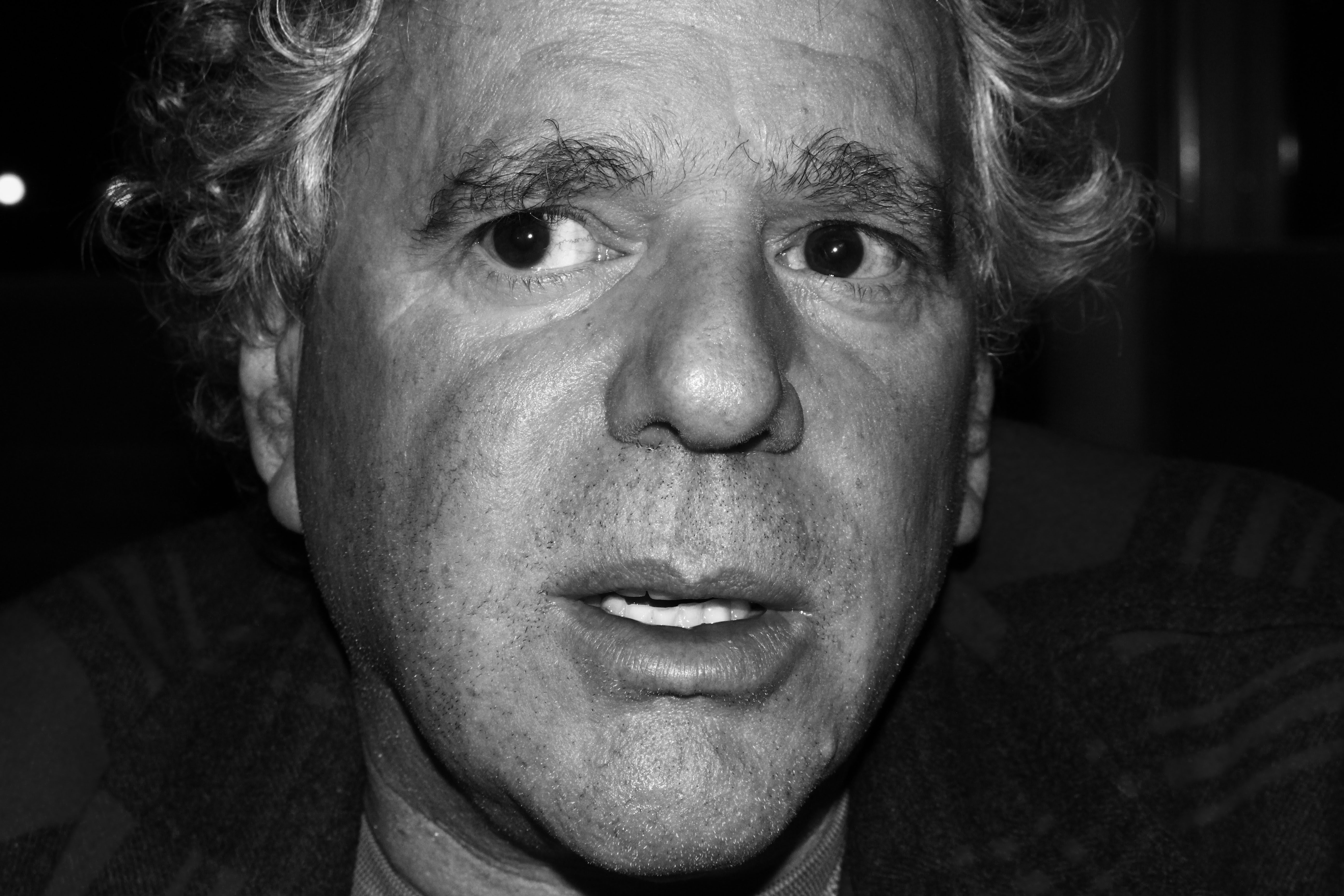 *LBN-BUSINESS INSIDER:   ***Amazon said on Thursday that it had whittled the list of possible homes for its second headquarters to 20, including centers of technology like Boston and some surprise locations like Columbus, Ohio. The full list of finalists leans toward locations in the Midwest and South and on the East Coast, and away from the tech-saturated hubs of the West Coast. Many of the finalists, including Dallas, Denver, Raleigh and Washington, were considered shoo-ins from the moment Amazon announced the search, largely because of the attributes that the company said it was seeking for its second home. Those criteria included a metropolitan area with a population of greater than one million and the ability to attract and keep strong technical talent. More unexpected was Amazon's selection of locations not typically thought of as tech centers, such as Columbus, Indianapolis, Miami and Nashville. Los Angeles was the sole city from the West Coast to make the cut. Just as surprising was Amazon's rejection of applications from Detroit, Phoenix and San Diego. Although it received bids from regions in Mexico, Amazon narrowed its finalists to just American locations and one city in Canada, Toronto.   ***The pace of growth in China's economy accelerated last year for the first time in seven years as exports, construction and consumer spending all climbed strongly. At least, that's what the government says. In reality, the pace of growth in China's economy is anybody's guess. Various signals suggest China's growth did speed up last year, which could give the government the room it needs to tackle an accumulation of serious financial, environmental and social problems this year. But measuring the size and health of the world's second-largest economy can be difficult at best. Its official figures have become implausibly smooth and steady, even as other countries post results with plenty of peaks and valleys. Officials in far-flung regions are admitting their numbers are wrong. And outside experts crunching the data have come up with different — and usually weaker — results.
*LBN-MEDIA INSIDER:   ***All Matt Lauer-linked talent is being axed at "Today" in the wake of the disgraced anchor's departure, including his favorite producer and contributors — possibly including chef Giada De Laurentiis. While trumpeting that Katie Couric is returning to NBC to co-host the Olympics opening, the network on Tuesday quietly announced that Lauer's top producer, Don Nash, "has decided to step away from his executive producer role at 'Today' " after nearly 30 years at the show.
*LBN-SEE IT:   Lydia Polgreen, HuffPost's editor in chief, said unfiltered platforms had devolved into "cacophonous, messy, hard-to-hear places where voices get drowned out and where the loudest shouting voice prevails."
*LBN-R.I.P.:   ***Hugh Wilson, who created the CBS comedy "WKRP in Cincinnati" and directed the raucous hit film "Police Academy" in 1984, died on Sunday at his home in Charlottesville, Va. He was 74. The death was announced by Hill & Wood Funeral Services of Charlottesville. No cause was given.
*LBN-COMMENTARY by Tom Sykes: Never a stranger to controversial and unpopular positions, the former French film star Brigitte Bardot has claimed that she loved being told she had "a nice little ass" and that the "vast majority" of actresses who are now claiming to be sexually harassed or assaulted are "hypocritical" and "ridiculous." Bardot has also claimed, in an interview with Paris Match, that "lots" of the actresses alleging sexual harassment as part of the #MeToo drive are only doing so for publicity. Her comments come the week after 100 French actresses, including Catherine Deneuve, signed a letter to a national French newspaper claiming that the #MeToo campaign was ushering in a "new puritanism" and a "hatred of men." It claimed men would be afraid to initiate romantic contact with women, saying: "Rape is a crime, but trying to seduce someone, even persistently or clumsily, is not—and nor is men being gentlemanly a chauvinist attack."
*LBN-INTEL FOR INFLUENCERS:
*California Neck Stabber Was Illegal Immigrant Deported 7 Times
A California man suspected of stabbing a fellow diner last month is an illegal immigrant who's been deported previously seven times, a spokesman for Immigration and Customs Enforcement tells The Daily Caller. The suspect, Eulalio Miniz Orozco, allegedly was captured on surveillance cameras on Dec. 21 getting up from his table while eating and brutally stabbing a fellow diner in the neck at Lola's Supermarket in the Santa Rosa area. Orozco was arrested by local authorities Dec 28. Orozco is also known as Ricardo Velasquez-Romero, according to ICE. ICE placed a detainer on Velasquez on Dec 28 "in connection to a stabbing that occurred in Santa Rosa, Calif," ICE spokesman James Schwab told TheDC.
*THINK FREELY – MAKE UP YOUR OWN (DAMN) MIND – READ LBN:  "An Incredible Value!" – "The Best Promotional Deal On The Web" —– Now YOU can tell YOUR unique story in the world-famous LBN E-Lert –www.LBNElert.com and communicate directly with LBN readers in all 50 of the United States and 26 foreign countries. Amazing coverage with YOUR story, YOUR headline, YOUR photo and YOUR website. And then, of course, you can share this LBN story on all YOUR Social Media! And it's really easy to do. Simply send your story (not to exceed 250 words) including a photo and link to: LBNElert@TimeWire.net. We will approve and run. The cost is a mere $250 payable via PayPal or credit card. This is (by-far) one of the best deal in world of digital promotion and only available.
*Al-Qaeda Bomb Instructions are a Free Download at Barnes & Noble
Key propaganda texts from al-Qaeda in the Arabian Peninsula are posted for free download on the Barnes & Noble website, including the inaugural issue of a magazine linked to the 2013 Boston Marathon bombing. Reviews posted on the e-books indicate that they've remained on the bookseller's website for years, despite clearly indicating in the titles that al-Qaeda materials are being offered. There are two listings for "Al-Malahem Media Foundation presents A Special Gift to the Islamic Nation The first Magazine issued by al-Qaida in the English language." That refers to the 2010 debut of AQAP's English-language Inspire magazine; the site notes that the free Nook book is "digitized from 2010 volume."
*LBN-BOOK NEWS: The Barnes & Noble bookstore on 3rd Street Promenade in Santa Monica has shut its doors for good. That leaves one big national chain bookstore anywhere on the Westside, the Barnes & Noble in Marina del Rey. The next closest B&N is at the Grove — the only remaining Barnes & Noble with an address in the city of Los Angeles. If you are keeping score, there is now a brick-and-mortar Amazon bookstore in the renovated Westfield Century City shopping center. Make what you will of that. The bookstore, which was on several levels, will be replaced by four tenants, one on each floor, says the Santa Monica Observer.
*Who Reads the LBN Elert? Veteran Film Writer and Director Peter Hankoff
*LBN-NOTICED:   ***Former White House chief of staff Reince Priebus enjoyed S.Y. Kitchen in Santa Ynez.   ***Jon Hammstopped by Trois Familia.   ***Pam Levine was at Mr. Chow in Beverly Hills. Music Producer Jerry Moss sat with Richard Donner.   ***Ty Burrell checked out Eataly in Century City.   ***Jaclyn Smith had dinner at Farmstop   ***Arianna Huffington shared the room with Howard Kurtzman for dinner at Toscana in Brentwood. Patrick Wachsberger and Rob Reiner also were in, separately.   ***Charo had lunch at Il Fornaio in Beverly Hills.   ***Riley Keough was at Deliah.   ***Larry Flynt enjoyed dinner at Lawry's in Beverly Hills.   ***Kristen Stewart checked in at Mary Coffee.   ***Zoey Deutch lunched with family at the Beverly Hills Hotel.   ***Adam Devine helped celebrate Chloe Bridges' birthday at Cleo Third Street in L.A.   ***CAA's Rick Kurtzman lunched at Nerano Beverly Hills.   ***It wasn't easy to command the spotlight at Stella McCartney's starry fall 2018 fashion show in Los Angeles, but new couple Chris Martin and Dakota Johnson turned many heads. While Paul McCartney, Ringo Starr, Quincy Jones, Goldie Hawn and Kate Hudson held court at Tuesday's event in Hollywood, the Coldplay front man was seen massaging the "Fifty Shades Darker" star's neck as they took in performances by Leon Bridges, Grimes, St. Vincent and Beck. Other guests included Darren Aronofsky,Rashida Jones, David Lynch, David Hockney and James Corden. Meanwhile, Sir Paul jumped onstage to sing Beatles songs "Helter Skelter" and "I Saw Her Standing There" with a cover band as the crowd went wild.   ***Internationally acclaimed security expert Kent Moyer giving a speech yesterday afternoon on the state of the terror threats in the world at the Beverly Hills Hotel.
*LBN-MUSIC INSIDER:   ***John Mayer has officially signed with WME in all areas. The agency will exclusively represent him worldwide in music, film, television, books and endorsements. The move keeps Mayer with his agent, Scott Clayton, who stepped down as co-head of CAA's Nashville office to become co-head of WME Nashville in November. Clayton also is leading WME's rock division agency-wide.   ***Stephen Stills' autism awareness benefit concert Light Up The Blues is returning this year with a packed lineup of performers and a new, bigger venue. Neil Young, Sheryl Crow, Burt Bacharch, Judy Collins, Chris Stills, Jack Black, Christina Applegate will join Stills. The event's house band will feature guitarist Mike Campbell, keyboardistBenmont Tench, drummer Steve Ferrone (playing together in public for the first time since Tom Petty's death) alongside bassist Zev Katz, guitarist Kevin McCormick and pianistRussell Walden. The show will be held at the 3,400-seat Dolby Theatre in Los Angeles on April 21st.
*LBN-SITE OF THE DAY:
Take your photo organization to a whole new level. With a unique innovative solution, the Photobucket app keeps your photos organized and safe, all within an amazing media browse experience. We believe a picture is worth a thousand words, and with the Photobucket app integrated print experience, you can turn those into some beautiful products that you can hold and touch.
*LBN-VIDEO LINK:  Bob Dylan – Tangled Up In Blue (Video) –https://youtu.be/YwSZvHqf9qM.
*LBN-HISTORICAL COMMENTARY by Abraham Lincoln: Always bear in mind that your own resolution to succeed is more important than any one thing.
*LBN-VIDEO LINK:  Things Every Grown Man Should Have —  https://youtu.be/JKQ5qBbEUa0.
*LBN-A DIFFERENT VIEW:….
*LBN-OVERHEARD: ***Woody Allen battled to contain a growing backlash Thursday by accusing his ex-lover's family of "cynically" exploiting the Time's Up movement to repeat "discredited" child molestation allegations as his tearful daughter accused him of lying. The 82-year-old issued the statement after his estranged, adopted daughter Dylan Farrow revived detailed claims that Allen sexually assaulted her as a seven-year-old girl, at her mother's Connecticut home in 1992, in her first full television interview. "Even though the Farrow family is cynically using the opportunity afforded by the Time's Up movement to repeat this discredited allegation, that doesn't make it any more true today than it was in the past," said Allen in a statement. "I never molested my daughter — as all investigations concluded a quarter of a century ago," he added.  ***The Donald Trump effect on the popularity of porn star Stormy Daniels has been nothing short of "yuge." Pornhub Insights — the data analytics blog of porn streaming mecca Pornhub — shows worldwide users' online searches for the porn star peaked at 375 percent above the two-week average on Jan. 14, just two days after the Wall Street Journal reported that Trump paid her $130,000 ahead of the 2016 election to keep quiet about their alleged sexual encounter. "[Adult Video News] Hall of Fame porn star Stormy Daniels has appeared in adult videos since the early 2000s, but recently shot to the forefront of public attention when her back-door dealings with US President Trump were revealed," the blog reads.   ***The president may want to look away now. Marla Maples is dating Trump-baiting TV host Donny Deutsch. Sources say that Deutsch — who has called Trump "physically disgusting" and "a pathetic sniveling little president" on MSNBC — and Trump's second wife were spotted dining cozily at the Polo Bar on Tuesday night. "It was their first or second date," a source said. "She looked amazing." A second source confirmed the pair is in the early stages of a relationship.
LBN E-Lert Edited By Dan Porush