*Let's Be Friends – Pence Appeals to Gay Olympic Figure Skater Who Reportedly Snubbed Him
Vice President Mike Pence on Wednesday sent a message of support to an openly gay American figure skater who'd reportedly turned down an invitation to meet with him at the Winter Games over his stance on gay rights. Tweeting directly to Olympic figure skater Adam Rippon, Pence offered a personal note of encouragement for the Games. "I want you to know we are FOR YOU. Don't let fake news distract you. I am proud of you and ALL OF OUR GREAT athletes and my only hope for you and all of #TeamUSA is to bring home the gold," he wrote. The message came after Pence complained of "one reporter" trying to "sow seeds of division" ahead of the Games. Pence appeared to be referring to a USA Today report Wednesday that claimed he'd reached out to Rippon through the U.S. Olympic Committee in a bid to set up a meeting and been turned down. According to the report, Pence sought the meeting after reading an article in which Rippon criticized his views on gay rights and support for conversion therapy. Jarrod Agen, the VP's communications director, denied late Wednesday that Pence had ever tried to meet with Rippon, calling the USA Today article "false." However, early Thursday, an unnamed White House official confirmed to USA Today that Pence Chief of Staff Nick Ayers did contact the USOC and offered to "have someone from the vice president's team explain to Rippon the confusion over Pence's stance" and that Pence "would meet with Rippon or speak with him over the phone if he preferred."

*DID YOU KNOW? Did you know that LBN is read daily in 26 foreign countries?
*PARTY POOPERS – North Korea Shows Off Its Military Might Ahead of the Winter Olympics
Don't you just hate when your neighbor tries to outdo you by throwing a party when they know you've been planning one for ages? North Korea threatened to overshadow Thursday's soft launch of the Winter Olympics in South Korea by holding a big military parade. State television showed Kim Jong Un and his wife overlooking hundreds of troops alongside tanks and missiles, CNN reported. But, in friendlier news, it's also been reported that the North Korean delegation at the Olympics, including Kim Jong Un's sister, is scheduled to meet the South Korean president — Moon Jae-in — for lunch during the Games.

*George Soros Donates Over $500,000 to Help Stop Brexit
Business magnate George Soros has donated over half a million dollars to a British group aiming to stop the United Kingdom from leaving the European Union. Soros gave around £400,000 to the Best for Britain group through his Open Society Foundation. The Telegraph reported the money will help an advertising drive next month which hopes to boost public support for a second referendum on EU membership. A leaked strategy paper from the group reportedly said: "Brexit is not a done deal. It's not too late to stop Brexit."

*Drugs, alcohol and suicides contribute to alarming drop in U.S. life expectancy:  
Life expectancy in the U.S. has fallen for the second year in a row, thanks to a combination of drug and alcohol use and suicides, according to a new report released Wednesday. The drop was particularly large among middle-age white Americans and those living in rural communities, experts said in a report in the BMJ, formerly known as the British Medical Journal. The report complements one released in December from the Centers for Disease Control and Prevention that also found U.S. life expectancy was down for the second straight year.

*WHO READS THE LBN ELERT? Steve Miller, author of"GetDimissed"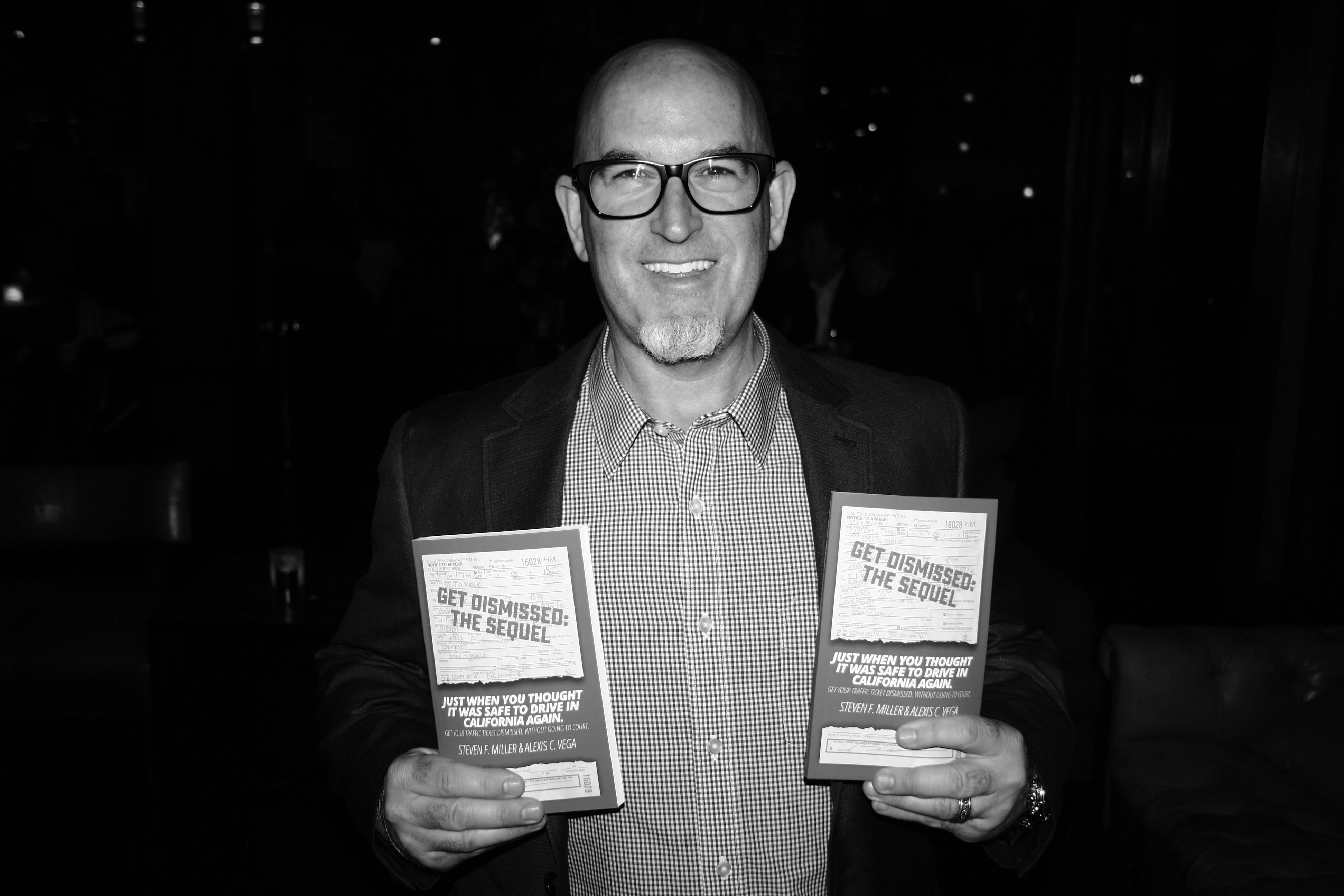 *NOPE – North Korea Has 'No Intention' of Meeting U.S. Officials in Pyeongchang
North Korea has no plans to seek dialogue with U.S. officials at the Winter Olympics in Pyeongchang this week, dashing hopes for a diplomatic breakthrough. "We have never begged for dialogue with the United States and it will be the same going forward," Cho Yong Sam, the head of the foreign ministry's North American department, was quoted as saying by state-run news agency KCNA. "To be clear, we have no intention of meeting the U.S. side during our visit to South Korea," he said. U.S. Vice President Mike Pence, who is leading the U.S. delegation in Pyeongchang, initially suggested he'd be willing to meet with North Korean officials but took a harsher stance late Wednesday, calling North Korea "the most tyrannical and oppressive regime on the planet." While the two sides have no plans to meet, it may prove difficult to avoid running into each other, as Pence will reportedly be seated just meters away from Kim Jong Un's sister, Kim Yo Jong, at the Opening Ceremony on Friday.

*LBN-INVESTIGATES: Unlike athletes in many other countries, American Olympians receive no direct support from the federal government.

*NIXED – Bermuda Becomes First Country to Repeal Gay Marriage: 
Bermuda on Wednesday enacted a repeal of same-sex marriage, making it the first country to roll back the policy after having instituted it. John Rankin, the governor, signed the legislation after both houses of the country's legislature passed it. Additionally, the measure won support from Bermudans in a referendum. Under the new policy, same-sex couples will be able to enter into domestic partnerships that would grant them "equivalent" rights, according to Rankin.

*LBN-BUSINESS INSIDER:   ***Lovebirds who check into the Mark Hotel in New York City for Valentine's Day will be inspired — to get good grades. Management is providing a gag "Sexual Satisfaction Grading Card" so each guest can rank his/her partner from 1 (not passing) to 5 (excellent) in 11 categories, including creativity, stamina, generosity, use of language, problem solving, speed of recovery and overall effort. A footnote advises: "Good sex may cause increased endorphins, younger-looking skin, improved heart health, strengthened bones, weight loss (approximately 100 calories) . . . and longer-lasting relationships.   ***Amazon will start delivering groceries from Whole Foods via its two-hour Prime Now delivery service, the e-commerce giant announced Thursday. Customers in Austin, Cincinnati, Dallas and Virginia Beach will be the first to get the service with Amazon planning to expand the offering across the U.S. this year.

*LBN-HEALTH WATCH:   ***People who would like to become physically stronger should start with weight training and add protein to their diets, according to a comprehensive scientific review of research.The review finds that eating more protein, well past the amounts currently recommended, can significantly augment the effects of lifting weights, especially for people past the age of 40. But there is an upper limit to the benefits of protein, the review cautions. On the other hand, any form of protein is likely to be effective, it concludes, not merely high-protein shakes and supplements. Beef, chicken, yogurt and even protein from peas or quinoa could help us to build larger and stronger muscles.

*LBN-HOLLYWOOD INSIDER:   ***Actor Tim Allen has joined the cast of a new movie aimed at disrupting the liberal and PC culture in Hollywood, on college campuses and in comedy. Allen's "Last Man Standing" sitcom was canceled last year and outraged fans believe ABC pulled the plug because the family comedy highlighted conservative values. ABC denied it was over politics. Allen has signed onto the docudrama "No Safe Spaces" that's expected to hit theaters in the fall.

*LBN-NOTICED:   ***The literati landed on the Upper East Side of New York City to toast Martin Amis' latest book. Esquire's Jay Fielden hosted a "salon" — as they called it — to honor essay collection "The Rub of Time" for guests including authors Bill Buford, Susan Minot, Gary Shteyngart and Patrick McGrath, as well as photographer Huger Foote, Daily Beast editor John Avlon, agent Andrew Wylie and veteran editors Erroll McDonald and Gary Fisketjon.   ***The night before the Golden Globes, Milo Ventimiglia had dinner at Katsuya in Brentwood. Adam Sandler also was in.   *** Producer Paula Wagner, Belle Hadid, and Tiffany Trump shared the room at The Polo Lounge at the Beverly Hills Hotel   ***David Benioff and D.B. Weiss lunched at Pizzeria Mozza.   ***Nicole Richie checked out Marvin.   ***David Duchovny stopped by A Votre Sante  ***Greer Grammer and Lyndon Smith were at Ivory on Sunset.

*LBN-MEDIA INSIDER:   ***In a tough environment for journalism, The New York Times Company continued to post significant subscriber growth, propelling the company to a healthy 2017. The company said on Thursday that it added 157,000 net digital-only subscriptions in the fourth quarter of the year, pushing overall subscription revenue to more than $1 billion for the year. Subscription revenue now accounts for 60 percent of the company's total revenue. Subscription revenue in the quarter rose 19 percent. Total revenue for the year increased 8 percent, to $1.7 billion, and 10 percent in the fourth quarter, to $484 million. Adjusted operating profit rose to $108 million for the quarter, compared with $96 million for the same period a year earlier. Operating profit fell to $23 million for the quarter, from $56 million, in part because of pension-settlement charges and higher operating costs.

*LBN-VIDEO LINK: Cirque du Soleil jump rope artist will blow your mind  —   https://youtu.be/HOr17Le44Bc

*LBN-R.I.P.:    ***Joseph Polchinski, one of the most creative physicists of his generation, whose work helped lay the mathematical foundation for the controversial proposition that our universe is only one in an almost endless assemblage that cosmologists call the "multiverse," died on Friday at his home in Santa Barbara, Calif. He was 63. His death was announced by the University of California, Santa Barbara, where he was a longtime professor and a permanent member of the Kavli Institute for Theoretical Physics. He had been treated for brain cancer since late 2015.

*LBN-VIDEO LINK: Can millennials change a light bulb? —https://youtu.be/IL_IbUrLxyk

*LBN-COMMENTARY by Bret Stephens: If environmental alarmists ever wonder why more people haven't come around to their way of thinking, it isn't because people like me occasionally voice doubts in newspaper op-eds. It's because too many past predictions of imminent disaster didn't come to pass. That isn't because every alarm is false — many are all too real — but because our Promethean species has shown the will and the wizardry to master it, at least when it's been given the means to do so.

*LBN-COMMENTARY by Dennis Prager (Radio talk show host and author): I would like to pose some questions to critics of evangelicals who support Trump: 1. Former President Jimmy Carter has been married once (virtually all critics of Trump note that he is thrice married, as if that were ipso facto a character defect), and to the best of anyone's knowledge, he has been faithful to his wife all those years. If you are conservative, religious or secular, would you vote for Jimmy Carter over Donald Trump? 2. Do you believe that Hillary Clinton has a finer character than Donald Trump? For the record, I believe his character is superior to hers. And the choice in the 2016 was between Trump and Clinton. A Republican who voted for anyone else or didn't vote voted for Clinton. 3. Who should pro-choice voters support: a pro-life activist of fine character or a pro-choice activist of dubious character? 4. Who should pro-Israel voters support: an anti-Israel activist of fine character or a pro-Israel activist of dubious character? 5. If they were to have cancer, would any of the evangelicals' critics choose an oncologist based on character? If not, why not?

*LBN-HISTORICAL COMMENTARY by Kenneth Hildebrand:Strong lives are motivated by dynamic purposes.

*LBN-VIDEO LINK:  Bill Maher impression by SNL's Fred Armisen – https://youtu.be/6msGNzXkA8g

*LBN-A DIFFERENT VIEW:………
*LBN-OVERHEARD:   ***It's never too young to start sex education, so says Jessica Biel. Biel revealed that she and husband Justin Timberlake have begun teaching their 2-year-old son Silas about the differences between boys and girls. "We're using technical terms … we shower together, and [we say], 'This is what I've got. This is what you've got.'" Biel shared during the 2018 Makers Conference in Los Angeles on Tuesday, according to Billboard. She was on hand to discuss her sex education PSA she did with Chelsea Handler.   ***Despite their Hollywood upbringing, Angelina Jolie wants her daughters to focus on humanitarian ideals instead of superficial ones. "I tell my daughters, 'What sets you apart is what you are willing to do for others. Anyone can put on a dress and makeup. It's your mind that will define you. Find out who you are, what you think, and what you stand for. And fight for others to have those same freedoms. A life of service is worth living,'" she told former Secretary of State John Kerry in their conversation for Elle's March issue.   ***Delete your account. That's what Jim Carrey says Facebook users should do, as the actor looks to pull the mask off fake news. The star of "Ace Ventura: Pet Detective" and "The Mask" said on Twitter on Tuesday that he's dumping his Facebook stock and deleting his page because the social media giant profited from Russian interference in the U.S. presidential election via spreading false news with Russian origins, and says the company is still not doing enough to stop it. The 56-year-old Carrey encouraged other investors and users to do the same. He ended his tweet with the hashtag "unfriendfacebook."

LBN E-Lert Edited By Dan Gaylord