*California Braces for Day of 'Unprecedented' Wildfire Threats as Hurricane-Force Santa Ana Winds Blow In
In an ominous overnight forecast, officials alerted residents of Southern California to an unprecedented level of "extreme danger" expected Thursday as Santa Ana winds were set to reach hurricane-force levels and further whip up already-raging wildfires. In "uncharted territory" one step beyond the top of the state's "red alert" system, authorities warned of the dire new conditions. "The forecast for tomorrow [Thursday] is purple," said Ken Pimlott, director at the California Department of Forestry and Fire Protection. "We've never used purple before." Meanwhile, firefighters struggled overnight to contain blazes that have consumed about 90,000 acres from Santa Paula to the Pacific Ocean. Wind gusts were expected to be as high as 80 miles per hour, which forecasters called a "recipe for explosive fire growth." Pimlott warned residents there would be "no ability to fight fire in these kinds of winds." "At the end of the day, we need everyone in the public to listen and pay attention. This is not 'watch the news and go about your day.' This is pay attention minute-by-minute," he told the Los Angeles Times.
*Al Franken: 'Ironic' I'm Leaving When Trump, Roy Moore Have Support
During his resignation speech on the Senate floor, Al Franken lamented the "irony" that he is resigning while accused serial sexual harasser Donald Trump is president and Senate candidate Roy Moore, accused of sexual misconduct with underage girls, has widespread GOP support. Both are accused of predatory sexual behavior. "I of all people am aware that there is some irony in the fact that I am leaving while a man who has bragged on tape about his history of sexual assault sits in the Oval Office and a man who has repeatedly preyed on young girls is running for Senate with full support of his party," he said, referencing the Access Hollywood tape that included audio of Trump bragging about groping women "by the pussy." At least 16 women have accused Trump of sexual harassment or assault, while Moore has been accused of sexually pursing teenage girls when he was in his 30s. Franken announced his resignation after eight women accused him of groping or trying to forcibly kiss them.

*Report: Hamas Calls for Palestinian Uprising
Hamas, the Palestinian Sunni-Islamic fundamentalist organization, reportedly urged Palestinians to take part in a new uprising against Israel over President Trump's stunning announcement that he will recognize Jerusalem as its capital. "We should call for and we should work on launching an intifada [Palestinian uprising] in the face of the Zionist enemy," said Hamas leader Ismail Haniyeh, in a speech in Gaza. The majority of the reported protests by Thursday afternoon had been nonviolent. In response, the Israeli military announced it was reinforcing its troops in the occupied West Bank. Prime Minister Benjamin Netanyahu said Thursday that other countries have expressed interest in moving their embassies to the city in the wake of Trump's announcement.

*Marriage Equality Passes Australia's Parliament in Landslide
Australia's parliament on Thursday passed a bill legalizing same-sex marriage, becoming the 26th nation to do so. The House of Representatives passed the historic legislation to a standing ovation from both parliamentarians and the public gallery. Some in the chamber started singing one of the country's unofficial anthems: "I am, you are, we are Australian." Fewer than five members of parliament voted against the bill. "What a day. What a day for love, for equality, for respect," said Prime Minister Malcolm Turnbull. "It is time for more marriages."

*Haley: 'Open Question' If U.S. Athletes Will Compete at the Winter Olympics
U.S. Ambassador to the United Nations Nikki Haley has raised concerns about whether American athletes will attend the 2018 Winter Olympics, calling the matter an "open question" in an interview Wednesday night. She said officials are worried that the increasingly volatile situation with North Korea may endanger Americans at the Olympics, which are set to take place in Pyeongchang, South Korea, in February. "What have we always said?" continued Haley. "We don't ever fear anything, we live our lives. And certainly that is a perfect opportunity for all of them to go and do something they have worked so hard for. What we will do is, we will make sure that we're taking every precaution possible to make sure that they're safe and to know everything that's going on around them."

*OPEN YOUR EYES – READ LBN: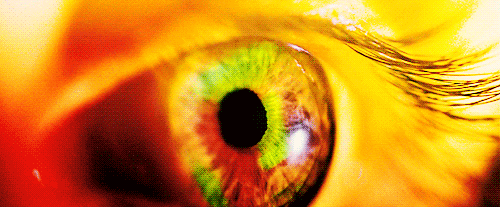 *LBN-SITE OF THE DAY:
f.lux is a cross-platform computer program that adjusts a computer display's color temperature according to location and time of day. The program was designed to reduce eye strain during night-time use and reduce disruption of sleep patterns.

*LBN-INVESTIGATES: The world's largest Christmas stocking measured 106 feet and 9 inches (32.56 m) long and 49 feet and 1 inch (14.97 m) wide. It weighed as much as five reindeer and held almost 1,000 presents. It was made by the Children's Society in London on December 14, 2007.
*LBN-VIDEO LINK: Mr. Show – The Story Of Everest — https://youtu.be/TyrM7GxyzGg

*NOW YOU CAN TELL YOUR STORY IN THE WORLD-FAMOUS LBN: 
Now you can tell YOUR unique story in the world-famous LBN newsletter! Reach influencers in all 50 of the United States and 26 foreign countries. Doing so is really simple. Simply send your story (do not exceed 250 words), including a photo and link, to LBNElert@timewire.net. We will approve and run. The cost is a mere $250 payable either via PayPal or credit card. This is by-far one of the best deals in digital promotion and only available to LBN subscribers.

*LBN-COMMENTARY by Martin Luther King Jr.: Faith is taking the first step, even when you don't see the whole staircase.
LBN-A DIFFERENT VIEW: 
LBN E-Lert Edited By Dan Gaylord