*Trump Open to 'Temporary' Deal on Health Care
President Donald Trump said on Saturday night that he is open to a "temporary deal" on health care reform that would buy the GOP more time to fully repeal and replace Obamacare. "If we could do a one-year deal or a two-year deal as a temporary measure, you'll have block granting ultimately to the states, which is what the Republicans want," he said, referring to the Graham-Cassidy proposal that failed to garner enough support last month. Sens. Lamar Alexander (R-TN) and Patty Murray (D-WA) are negotiating a bipartisan market stabilization package aimed at preventing health care premiums from skyrocketing next year. It is unclear if the president would get behind such a measure, as he has shown in the past that he would be willing to cut off Obamacare subsidies rather than extend them on a longer-term basis, which is what Alexander and Murray are seeking. Trump's remarks come after his discussion with Senate Minority Leader Chuck Schumer (D-N.Y.) about health care.
*ISIS Fighters, Having Pledged to Fight or Die, Surrender en Masse: 
The prisoners were taken to a waiting room in groups of four, and were told to stand facing the concrete wall, their noses almost touching it, their hands bound behind their backs. More than a thousand Islamic State fighters passed through that room this past week after they fled their crumbling Iraqi stronghold of Hawija. Instead of the martyrdom they had boasted was their only acceptable fate, they had voluntarily ended up here in the interrogation center of the Kurdish authorities in northern Iraq. For an extremist group that has made its reputation on its ferociousness, with fighters who would always choose suicide over surrender, the fall of Hawija has been a notable turning point. The group has suffered a string of humiliating defeats in Iraq and Syria, but the number of its shock troops who turned themselves in to Kurdish officials at the center in Dibis was unusually large, more than 1,000 since last Sunday.
*London Police Release Man Detained After Traffic Incident
Police in London have released a man who was detained on Saturday after a car plowed through a group of pedestrians near the Natural History Museum, in what officials believe was a traffic accident and not a terror attack. Several people were injured, and the accident initially triggered a massive police response due to the similarity of the incident to terror-related incidents in the United Kingdom and throughout Europe whereby terrorists seek to mow down pedestrians at popular tourist spots. The U.K. has been on high alert for more terror attacks.
*ABANDON SHIP – Harvey Weinstein's Attorney Resigns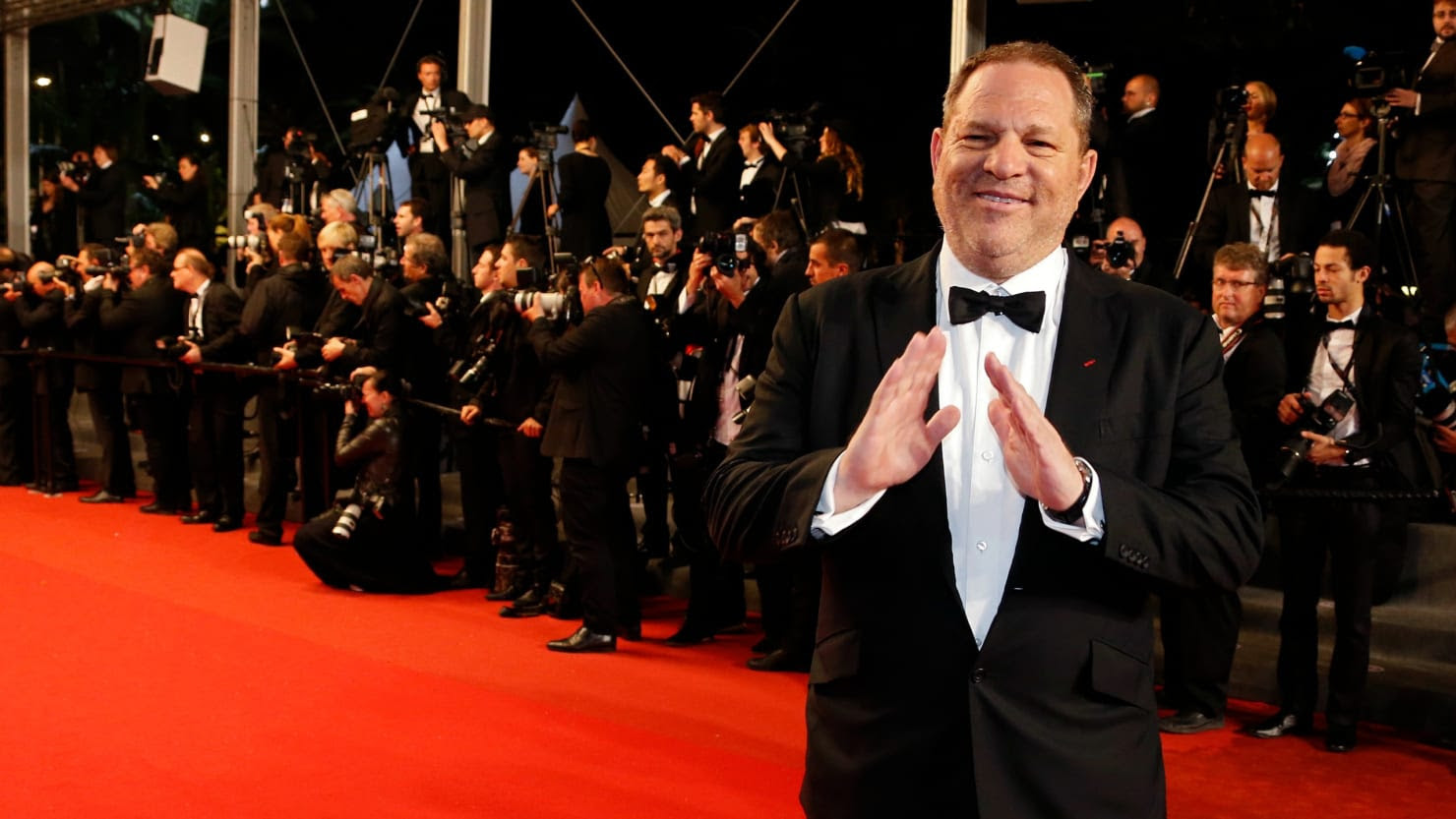 Attorney 
Lisa Bloom
 has resigned as an adviser to 
Harvey Weinstein
 as the film producer faces a spate of sexual harassment allegations. Bloom, who has previously represented women accusing Fox News employees of sexual harassment, announced the news on Twitter 
on Saturday
. "My understanding is that Mr. Weinstein and his board are moving toward an agreement." Her resignation came just a day after she appeared to play down the allegations in an appearance on "Good Morning America." While she conceded that "what Harvey Weinstein has done is wrong," she also insisted that he "has changed" in recent years and claimed the allegations against him were not of "sexual harassment" but of "workplace misconduct." Bloom's mother, women's rights crusader 
Gloria Allred
, had condemned her daughter's decision to represent Weinstein. Weinstein is on "indefinite" leave from his film company, The Weinstein Company, pending an internal investigation.
*LBN-WHERE THE ELITE AND UNDERDOGS MEET: 
Now your friends, family and associates can sign up to receive LBN (if they've got the guts). Simply go to 
www.LBNElert.com
 and sign up to receive.
*Vegas Gunman's Father Used Bingo to Scam Churchgoers: 
The father of Las Vegas mass murderer Stephen Paddockpretended to be a minister — but he was no saint. As investigators on Saturday continued to struggle to find a motive for the shooting on that left 58 concertgoers dead last week, they are probing every corner of the madman's life, and in one very interesting corner sits his late father, Benjamin Hoskins Paddock. A psychopath and criminal in his own right, the elder Paddock held himself out as a self-ordained minister, according to the Las Vegas Review-Journal. But Benjamin Paddock was not above worldly pursuits: He once mulled opening a church in Vegas — to be close to the gambling, a vice he appears to have passed down to his video-poker-obsessed son. And bingo proceeds may have been his favorite thing about church. A bank robber in the 1960s and '70s, "Bingo Bruce," as he liked to be called, spent much of the '80s swindling charities and churchgoers by running crooked bingo games. While living in Oregon, he managed a bingo parlor in Springfield and even opened a church so he could pocket the proceeds.
*Media Expert Levine: NFL Now Least Liked Sport, Core Fans Down 31%:
Over just one month of player, coach, and owner protests of the flag and National Anthem, the National Football League has gone from "America's sport" to the least liked of top professional and college sports, according to media expert and author Michael Levine (www.MichaelLevineMedia.com). From the end of August to the end of September, the favorable ratings for the NFL have dropped from 57 percent to 44 percent, and it has the highest unfavorable rating – 40 percent – of any big sport, reported Levine, author of 19 books on media and communications. Worse for football, which was already seeing lower TV ratings and empty stadium seats, the month of protests and complaints about them from PresidentTrump drove core fans, men 34-54, away, the most significant indicator that NFL brass aren't in touch with their base, indicated Levine.
*Who Was Stephen Paddock? The Mystery of a Nondescript 'Numbers Guy': 
Stephen Paddock was a contradiction: a gambler who took no chances. A man with houses everywhere who did not really live in any of them. Someone who liked the high life of casinos but drove a nondescript minivan and dressed casually, even sloppily, in flip-flops and sweatsuits. He did not use Facebook or Twitter, but spent the past 25 years staring at screens of video poker machines. Mr. Paddock, a former postal worker and tax auditor, lived an intensely private, unsocial life that exploded into public view on Sunday, when he killed 58 people at a country music festival and then shot himself. But even with nationwide scrutiny on his life, the mystery of who he was has only seemed to deepen. On Friday, a law enforcement official said Mr. Paddock's girlfriend, Marilou Danley, told investigators that he seemed to be deteriorating in recent months both mentally and physically. Perhaps his methodical and systematic mind had turned in a lethal and unpredictable new direction. To the few people who knew him well, it is the only plausible explanation.
*LBN-INTEL FOR INFLUENCERS: Secretary of State Rex Tillerson:
*LBN-HEALTH WATCH:   ***Breast cancer is the most common cancer in American women except for skin cancers. Researchers at the American Cancer Society estimate that there will be 252,710 new cases of invasive breast cancer in women in the United States in 2017. Some 40,610 women will die from the disease. In addition, there will be 63,410 cases this year of carcinoma in situ, abnormal cells that may be an early form of cancer. Over a lifetime, a woman living in the United States has a 12.4 percent risk — one in eight — of being diagnosed with breast cancer.
*LBN-INVESTIGATES: Dark roasted coffees actually have less caffeine than lighter roasts. The process of roasting burns off the caffeine.
*LBN-MEDIA INSIDER:   ***New York magazine had theHarvey Weinstein story — or nearly had it — a year ago but didn't run anything after the movie mogul and his team of lawyers and p.r. consultants intervened. Reporter Ben Wallacespent months interviewing dozens of people in Weinstein's world in the hope of exposing Weinstein's history of sexual aggression toward young women. "New York magazine had the story a year ago, and Harvey had it killed," one source told me. "Harvey was sweating bullets. He sat down with Editor-in-ChiefAdam Moss, and they were still going ahead. Then, it suddenly went away. The reporter must be kicking himself now."
Home StylerTake the guesswork out of interior decoration and design your home in 3D with this amazing website. Create a floor plan, change colors and print a 2D plan all at the touch of a button.
*LBN-R.I.P.:   ***Connie Hawkins, a high-flying basketball sensation who was molded on the playgrounds of New York and inducted into the Basketball Hall of Fame, but whose career was unjustly derailed when the N.B.A. banned him until his prime years had passed on suspicions of involvement in a college point-shaving scandal, died on Friday. He was 75. The Phoenix Suns confirmed the death but did not say where he died. Hawkins, who lived in the Phoenix area, joined the team when he was 27 after starring with two lesser leagues and the Harlem Globetrotters. The Associated Press said he had been in frail health and was found to have colon cancer in 2007.
*LBN-HISTORICAL COMMENTARY by Edgar Allan Poe: I have no faith in human perfectability. I think that human exertion will have no appreciable effect upon humanity. Man is now only more active – not more happy – nor more wise, than he was 6000 years ago.
*LBN-VIDEO LINK: First Date – SNL —  https://youtu.be/V5PzDHbAtO4
*LBN-COMMENTARY by James Casas: The 2nd Amendment was not only written for the populace to defend itself from foreign countries but mostly to protect ourselves from our own government. The founders knew that governments tends to become tyrannical.  According to the American Enterprise Institute between 1993 and 2013 gun ownership has risen 56% while homicides by guns have dropped 49%. The FBI number of 268 justifiable homicides is misleading as this doesn't count times a gun was used to stop a crime without the need to fire it or harm the perpetrator of the crime. According to the Violent Policy Center this takes place on average about 67,000 times per year.
*LBN-COMMENTARY by John Leo: "Diversity" is the most powerful of the PC-tainted words, so colleges are expected to have Deans of Diversity and Inclusion with huge staffs and no real duties, all to agitate for more non-whites and women on campus. Columbia U. had the additional humiliation of having to commit another $100 million for diversity yesterday in part out of embarrassment for being an institution named after Columbus with Columbus Day coming up. The PC people have extracted an unnecessary 100 million tribute. Columbia is already open to the world.
*LBN-VIDEO LINK: Jason Aldean Cold Open – SNL —–  https://youtu.be/4RRCbVBCRBE
*LBN-A DIFFERENT VIEW:….
*LBN-OVERHEARD:   ***Harvey Weinstein's troubles could cause a deep cut to his wife's fashion business. With the revelation of a string of sexual-harassment allegations against the movie mogul, and the news that he is stepping down from his film company, insiders are predicting it could hurt his wifeGeorgina Chapman's successful Marchesa line. "He's going to get ostracized in the [fashion] business — at least for a while — and Marchesa could suffer, too," one fashion exec said. "Then I wonder if she'll still back him up . . . if she'll even stay with him."   ***The Juice is loose and so are his hormones. Among the first items on O.J. Simpson's to-do list upon re-entry to the free world last week was to find some "companionship" after nine years in prison, an insider said. "He sent word … to the Bunny Ranch," the insider said of Nevada's famed legal house of prostitution. "As far as I know, things are going down," the ranch's flamboyant owner, Dennis Hof, told The Post. He had earlier told Radar Online that Simpson buddy Tom Scotto had called looking for "a Nicole Brown look-a-like."