*WTF? – Study: Facebook's 'Suggested Friends' Feature Brought ISIS Members Together:
Facebook has routinely introduced thousands of Islamic State fighters to each other and inadvertently expanded terrorist networks with its "suggested friends" feature, researchers say. A study conducted by the Counter Extremism Project analyzed the Facebook activity of 1,000 ISIS supporters in 96 countries and found that the social media giant's efforts to "connect" users with common interests had actually helped the group's recruiting efforts, The Telegraph reports. Gregory Waters, one of the study's authors, told The Telegraph he was inundated with suggestions for pro-ISIS friends after making contact with a single extremist. "The fact that Facebook's own recommended friends algorithm is directly facilitating the spread of this terrorist group on its site is beyond unacceptable," Waters was quoted as saying. Another researcher reportedly received dozens of similar friend suggestions after reading a news story about an Islamist uprising in the Philippines. The study also uncovered at least one case where a non-Muslim New York resident was apparently radicalized by an Indonesian ISIS supporter on the site.
*NOT SO FAST — North Korea to U.S.: Don't Take Credit for Denuclearization:
In the first sign of tensions since North Korean leader 
Kim Jong Un
 vowed to end his country's nuclear program last month, 
Pyongyang
 on Sunday accused the U.S. of "misleading public opinion" by claiming U.S. pressure prompted the denuclearization pledge. A foreign ministry spokesman cited by the official 
KCNA
 news agency said the North's decision to close its nuclear testing site had nothing to do with U.S. sanctions. The spokesman went on to warn Washington not to "deliberately provoke" Pyongyang by moving to deploy strategic assets in the South. "This act cannot be construed otherwise than a dangerous attempt to ruin the hardly-won atmosphere of dialogue and bring the situation back to square one," the spokesman said. President 
Trump
, who is expected to meet with Kim for a historic sit-down in the next few weeks, has promised to maintain sanctions on Pyongyang for the time being and repeatedly suggested his hardline stance is to thank for the thaw in relations.
*NYT- Trump Won't Get Invite to McCain's Funeral:
Sen. John McCain's (R-AZ) closest friends have reportedly notified the White House that President Trump won't be invited to his funeral. Sources cited by The New York Times on Saturday said Vice President Mike Pence will instead be asked to attend the service at Washington's National Cathedral. It wasn't immediately clear whether McCain himself had requested that Trump not be invited, but the president has repeatedly publicly attacked the state senator after he tanked aGOP Obamacare repeal bill last fall. McCain, 81, has reportedly been receiving a constant stream of visitors at his Arizona ranch, where he is recovering from the side effects of treatment for a terminal form of brain cancer. While the formerU.S. Navy fighter pilot has not yet called it quits in the face of his grim diagnosis, he is said to have grown reflective and nostalgic as he shares stories with old friends.

*TALKING TOUGH – White House Dismisses China's Airline Demands as 'Orwellian Nonsense':
The White House on Saturday responded harshly to demands by the Chinese government that U.S. airlines refer to Taiwan as part of China on their websites. Chinese authorities had reportedly threatened international airlines including American Airlines and United Airlines with harsh punishments if they state or even suggest that Taiwan, Hong Kong, and Macau are in any way separate from China. The White House dismissed the requirements as "Orwellian nonsense" in a statement released by press secretary Sarah Huckabee Sanders. "President Donald J. Trump ran against political correctness in the United States," she said. "He will stand up for Americans resisting efforts by the Chinese Communist Party to impose Chinese political correctness on American companies and citizens." The statement came just after a U.S. delegation led by Treasury Secretary Steve Mnuchin met with Chinese business leaders in Beijing on Friday.

*WHO READS LBN? Pianist George Winston along with influencers in all 50 of the United States and 26 foreign countries.
*LBN-COMMENTARY by Tara Siegel Bernard: It's not just you. Those pesky robocalls — at best annoying disturbances and at worst costly financial scams — are getting worse. In an age when cellphones have become extensions of our bodies, robocallers now follow people wherever they go, disrupting business meetings, church services and bedtime stories with their children. Though automated calls have long plagued consumers, the volume has skyrocketed in recent years, reaching an estimated 3.4 billion in April, according to YouMail, which collects and analyzes calls through its robocall blocking service. That's an increase of almost 900 million a month compared with a year ago. Federal lawmakers have noticed the surge. Both the House and Senate held hearings on the issue within the last two weeks, and each chamber has either passed or introduced legislation aimed at curbing abuses. Federal regulators have also noticed, issuing new rules in November that give phone companies the authority to block certain robocalls.

*LBN-COMMENTARY by Maureen Dowd: Before I get to America's Mayor and America's Nightmare, I would like to say this: Michelle Wolf was right when she turned a gimlet eye on the media. "You guys are obsessed with Trump," the comedian said at the White House Correspondents Dinner. "Did you used to date him? Because you pretend like you hate him, but I think you love him. "I think what no one in this room wants to admit is that Trump has helped all of you. He couldn't sell steaks or vodka or water or college or ties or Eric, but he has helped you. He's helped you sell your papers and your books and your TV. You helped create this monster, and now you're profiting off of him. If you're going to profit off of Trump, you should at least give him some money, because he doesn't have any."

*LBN-COMMENTARY by Sesali Bowen (Ms. Bowen is a senior entertainment writer at Refinery29): There is a new black and sexy. Notions of attractiveness, from the type of partner we want to the aesthetic choices we make for ourselves, have shifted from glistening abs and perfect facial symmetry toward something more realistic, inclusive and, in many ways, cooler. Artists like Donald Glover, Issa Rae andJanelle Monáe have allowed us to see a more complex world reflected back to us, validating black nerds, black queers and black weirdos everywhere. Black and sexy has blossomed into a celebration of eccentricity. Thanks to this class of artists, I have a new entry point for how my own fat, black body fits into popular culture. For so long, black celebrities were hypersexualized in a way that never quite translated for "real" people of color like me; think of D'Angelo's toned body in the video for "Untitled (How Does It Feel)." This standard was extremely limiting for artists, as well as for the rest of us, who couldn't find representations of ourselves in pop culture. As a teenager, if I wanted to participate in fangirling with my friends, I was forced to pick from boy bands like B2K or 112, whose members were chiseled, cheesy and unsatisfying. In the 1990s and early 2000s, women like the actors Sanaa Lathan and Nia Long, who honed the black-girl-next-door aesthetic, were assumed to be wholesome and desirable. Muscular black men on the color spectrum from Morris Chestnut to Michael Ealysat on the hotness throne. And Beyoncé's neatly packaged sex appeal — fair skin, a curvy but lean figure and long, flowing hair — set a universal standard for seduction.

*MORE CHICAGO DISGRACE! –  74 people shot in nation's third-largest city since Monday:
At least 74 people have been shot in the nation's third-largest city since Monday, a troubling uptick of violence for a metropolis that has seen some recent success in reducing shooting incidents. The surge in violence, which includes five people who have been fatally shot, comes as Chicago Police Department officials have expressed optimism in recent months that gun violence was on the downward trend in a city that tallied more than 1,400 homicides in 2016 and 2017 combined. Chicago recorded a 22.3% reduction in murders and a 26.5% decline in shooting incidents for the first four months of 2018 compared with the same period in 2017, according to police department data. April also marked the 14th consecutive month in which Chicago recorded a decline in gun violence, according to police department spokesman Anthony Guglielmi.

*Criminals could alter their DNA to evade justice with new genetic editing tools :
A revolutionary genetic editing technique designed to repair faulty DNA could be used by criminals to evade justice, experts have said. The Crispr system acts like molecular scissors to snip away damaged genes and replace them with healthy code and it is hoped it will one day fix genetic diseases such as sickle cell anemia, cystic fibrosis and muscular dystrophy. But Professor George Church, of Harvard University, who pioneered the use of the Crispr technique, said it would be possible for criminals to use the technique to disappear from forensic databases or evade detection.

*MY REVIEW: "LBN keeps expanding my view of the world." —Darcy P., an LBN reader from Carmel, California.
*With no letup in home prices, the California exodus surges:
Say goodbye to Hollywood, Billy Joel sang in 1976. Now, in the midst of a deepening housing crisis, thousands of people are following that advice. Over a million more people moved out of California from 2006 to 2016 than moved in, according to a new report, due mainly to the high cost of housing that hits lower-income people the hardest. "A strong economy can also be dysfunctional," noted the report, a project of Next 10 andBeacon Economics. Housing costs are much higher in California than in other states, yet wages for workers in the lower income brackets aren't. And the state attracts more highly-educated high-earners who can afford pricey homes.

*Woman cited after urine explodes in 7-Eleven microwave: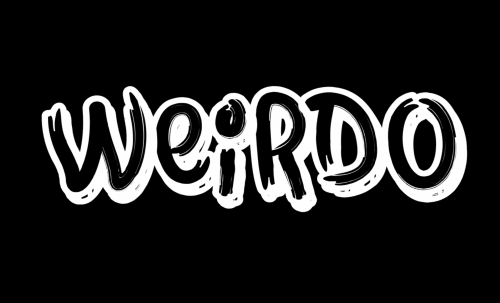 Aurora, Colorado police ticketed a Denver woman for allegedly damaging a 7-Eleven microwave by heating up urine inside it, which caused the urine to explode. Angelique Sanchez, 26, was issued a summons for damaged property. The microwave is reportedly worth about $500. According to KUSA, a police report shows Sanchez left the 7-Eleven after the incident and was found waiting at a nearby health clinic for a physical and urinalysis for a future job. Medical experts say during a drug test, urine is checked to ensure it is at body temperature, not room temperature. This is one way of telling if the urine sample was actually given at the time of the test.

*THINK FREELY – READ LBN: Now you can invite your friends, family, and associates (if they've got the guts) by telling them to go to www.LBNElert.com
*LBN-THIS DAY IN HISTORY: Roger Bannister Breaks Four-Minute Mile (1954)
Bannister was a British medical student when he became the first man to run the mile in less than four minutes—a barrier many experts had long considered unbreakable. His official time was 3 minutes, 59.4 seconds. Australia's John Landy and New Zealand's Peter Snell bettered the record that year, but in August, Bannister defeated Landy at the British Empire Games in Vancouver, clocking 3:58.8 in a thrilling race.

*LBN-VIDEO LINK: Shields and Brooks on Trump's legal troubles, House chaplain politicshttps://youtu.be/Vj_nCMoQxuI.

*LBN-COMMENTARY by Armen Melkonians:  Here are the top 11 paid positions in 2016 in Santa Monica, CA. The amount shown includes pay, overtime, and benefits.
1. Police Chief = $488,033
2. Deputy Police Chief = $453,831
3. Police Captain = $451,606
4. City Manager = $447,945
5. Asst City Manager = $437,902
6. Asst City Attorney = $436,482
7. City Attorney = $435,751
8. Police Captain = $427,305
9. Fire Captain – Suppression = $412,770
10. Fire Captain – Suppression = $411,823
11. Police Sergeant = $406,487.

*LBN-VIDEO LINK: The Tax System, Explained in Beer! ByJohnston Grocke — https://youtu.be/BomQxCG5VG4

*LBN-HISTORICAL COMMENTARY by Dr. Seuss: Don't cry because it's over, smile because it happened.

*LBN-A DIFFERENT VIEW:….
*LBN-OVERHEARD:   ***Taylor Swift surprised an 8-year-old girl at the Phoenix hospital where she has been recovering from devastating burns. The Arizona Republic reports the pop star showed up unannounced Saturday at the Arizona Burn Center to see Isabella McCune. The girl's family made a videoon Wednesday of her asking for Swift to visit because she couldn't leave the hospital for the singer's concert next week.   ***Do as Hollywood celebrities say, not as they do. ActressAlyssa Milano attended an anti-NRA protest in downtown Dallas today — and she did it surrounded by armed guards.

LBN E-Lert Edited By Renee Preston