*Trump Hurls Insults at Rivals, Media During Pennsylvania Rally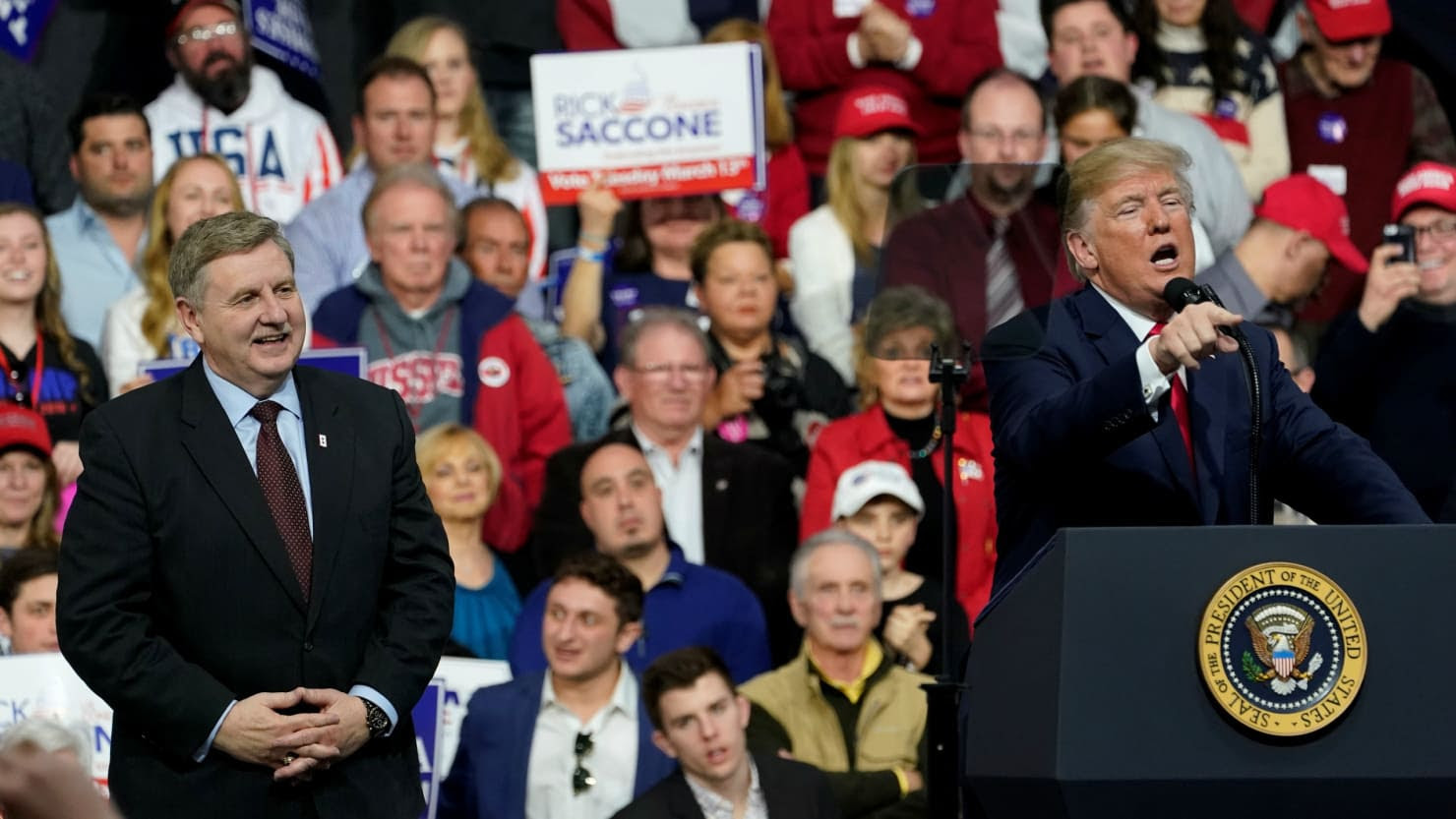 President Trump visited Pennsylvania on Saturday night to stump for Republican congressional candidate Rick Saccone, but he also used the opportunity to insult his rivals' intelligence and mock the media. Campaigning in Moon Township ahead of Tuesday's special congressional election, Trump railed against the idea of being "presidential" as he lashed out at opponents. The president called NBC host Chuck Todd a "sleeping son of a bitch" and claimed to know Oprah Winfrey's "weakness" in case she runs against him in 2020. "Oh I'd love Oprah to win, I'd love to beat Oprah," he said, adding that the campaign would be a "painful experience" for her. He also took aim at Democratic Rep. Maxine Waters for calling for his impeachment. "Did you ever see her? Did you ever see her? 'We will impeach him. We will impeach the president,'" he said. "She's a low IQ individual. You can't help it."

*China Gives Xi Jinping Green Light to Rule for Life
China's parliament on Sunday overwhelmingly voted in favor of passing a historic change to the country's constitution, lifting presidential term limits to allow President Xi Jinping to rule indefinitely. The measure saw little opposition in the National People's Congress, with only two delegates voting against it and three abstaining.  The 64-year-old Xi, who previously said the constitutional amendment would reflect "the common will of the party and the people," now appears to be on track to remain in power indefinitely after centralizing power in recent years. In addition to lifting presidential term limits, the amendment also adds Xi's personal political philosophy into the preamble of the constitution. The amendment effectively abolishes a system put in place in 1982 to prevent any lifelong dictatorships like that of Mao Zedong, to whom Xi is increasingly being compared.

*THINK FREELY – READ LBN: Now you can invite your friends, family, and associates to receive the LBN newsletter. Simply go to www.LBNElert.com and sign up (if you've got the guts) to receive.
*'Wrinkle in Time' Fails to Dethrone 'Black Panther' in Theaters
Ava DuVernay's highly anticipated Wrinkle in Time failed to defeat Disney and Marvel's Black Panther in its opening weekend, pulling in a lower-than-expected $33.3 million. Black Panther, meanwhile, continued to reach new heights in its fourth weekend, earning $41.1 million to surpass the $1 billion mark worldwide. With a domestic total of $562 million, the film has become the No. 2 superhero movie behind The Avengers. It also won the third-biggest 24-day total ever, behind only The Last Jedi and The Force Awakens.

*CAPITAL PUNISHMENT – President Trump Calls for Potential Execution of Drug Dealers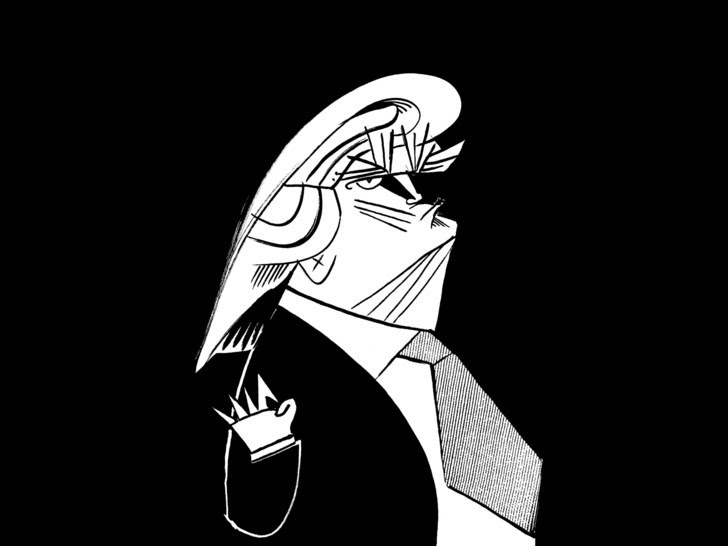 President Donald Trump publicly praised countries that execute drug dealers during a campaign rally for an Republican candidate for the House of Representatives on Saturday evening, telling the crowd that "I think it's a discussion we have to start thinking about." Citing Singapore as an example nation where drug offenses can result in capital punishment, Trump summed up the policies as: "We catch a drug dealer, death penalty. That's it." The president had reportedly been privately pushing for the study of such a position in recent weeks, although his appearance on behalf of Republican candidate Rick Saccone in Moon Township, Pennsylvania was the first public statement of support for such a policy. "I don't know if that's popular," Trump said, "but these people are killing our kids and they're killing our families, and we have to do something." Trump had previously praised the actions of President Rodrigo Duterte of the Philippines for his crackdown on alleged drug dealers, which has led to the extrajudicial killings of thousands of Philippine citizens.

*Nun in Legal Battle With Katy Perry Dies in Court
A nun at the center of a court battle with pop singer Katy Perry collapsed and died in a Los Angeles court on Friday, Fox 11 reports. Sister Catherine Rose Holzman, 89, had been attending a post-judgment hearing as part of a lawsuit Perry and the Archdiocese of L.A. filed over an 8-acre convent in the Los Feliz area. Holzman and another nun who lived at the convent had tried to sell it to a local businesswoman, but a judge later ruled they didn't have the legal right to sell the property. The businesswoman, Dana Hollister, was ordered to pay $5 million for interfering in Perry's purchase of the property. On her way into the courthouse on Friday, Holzman reportedly pleaded with Perry to end her legal fight for the convent. "To Katy Perry, please stop. It's not doing anyone any good except hurting a lot of people," Holzman told Fox 11. The nuns had argued that their convent was under the control of the Vatican, not the L.A. Archdiocese.

*LBN-INVESTIGATES: Most modern American millionaires today (about 80%) are first-generation millionaires. Usually the fortune they build will dissipate by the second or third generation

*Elizabeth Warren refuses DNA test to prove Native American heritage:  
Sen. Elizabeth Warren batted down calls for her to take a DNA test to prove her Native American heritage in an interview that aired Sunday. "I know who I am. And never used it for anything. Never got any benefit from it anywhere," Warren said of her ancestry on NBC's "Meet the Press." The Massachusetts Democrat has been under increased pressure to provide evidence of ​her ​Native American roots, with President Trump repeatedly mocking her as "Pocahontas" as recently asSaturday.

*LBN-NOTICED:   ***Caitlyn Jenner, Sean Spicer and Dr. Ozat Rabbi Shmuley Boteach's World Values Network Champions of Jewish Values Awards at The Plaza in NYC.

*LBN-BOOK NEWS:   ***Publishing makes strange bedfellows. Conservative authors Ann Coulter, Sean Spicer, Corey Lewandowski and Michael Cohen are all repped by William Morris Endeavor (WME), the agency run by liberal Ari Emanuel, whose brother Rahm worked for President Obamabefore becoming mayor of Chicago. But the agency has nothing against right-wingers, and they have nothing against WME partner Mel Berger, who started off in the William Morris mailroom. "Like most agents, he doesn't care if his clients are red or blue. The color he cares about is green," said one insider. WME also reps lots of liberals such as Michael Moore, Nancy Pelosi and Barney Frank, but they aren't writing many books these days.

*LBN-R.I.P.:   ***Gary Burden, the Grammy-winning artist who designed iconic album covers for musicians like Neil Young, Joni Mitchell, the Doors and My Morning Jacket, has died at the age of 84. No cause of death was revealed.

*LBN-VIDEO LINK: Shields and Brooks on White House chaos, gun control polarization —https://youtu.be/6y8NoeWISLE

*LBN-SITE OF THE DAY:    
Create color schemes with the color wheel or browse thousands of color combinations from the Kuler community.

*LBN-VIDEO LINK: Amazon employee work-life balance | Jeff Bezos, CEO Amazon — https://youtu.be/PTYFEgXaRbU

*LBN-COMMENTARY by Candida Moss:  When Americans think of God, they tend to think of an old guy in a white robe and a long white beard. Our image of the patrician deity is painted by contemporary culture (think The Simpsons), though it has Biblical foundations. But when it comes to the appearance of Jesus, our mental portraits of the long-haired fella with the piercing blue eyes is very much the product of European and American artistic and cinematic imaginations. Now a new book by Professor Joan Taylor, of King's College London, promises to answer the question: What Did Jesus Look Like? To be sure, Taylor is hardly the first to ask and attempt to answer this question. It seems as if every few years a new study, analysis, or theory about the appearance of Jesus creates ripples in the media. Each study concludes in a similar fashion: Jesus was not the light-skinned, blued-eyed icon of Renaissance art, and he seems unlikely to have looked much like Willem Dafoe or Robert Powell. In recent years, forensic anthropologists have argued that Jesus was between 5' 1" and 5' 5" and weighed roughly 130-140 pounds. Taylor's scholarly best guess about the appearance of Jesus argues much the same: "Overall," she concludes that Jesus was "probably around 166 cm (5 feet 5 inches) tall, somewhat slim and muscular, with olive-brown skin, dark brown to black hair, and brown eyes." Her conclusions are drawn both from the skeletal remains of men buried in the region and from the close ties between residents of Judea and those who lived in Egypt. While conceding that there were ties between Judea, Europe, the Sudan and Ethiopia, Taylor argues that because Judeans tended to marry only among themselves, Jesus is more likely to have looked like the men depicted in Egyptian funerary art than a contemporary from Europe or Ethiopia.

*LBN-VIDEO LINK:
A REMARKABLE CONVERSATION WITH HARVARD'S MOST INSPIRING THINKER – Without Notes with Dr. Srini Pillay – Episode 3: Unlocking the  Power of the Unfocused Mind —  ahttps://youtu.be/LQeEleHOqyA

*LBN-COMMENTARY by Maureen Dowd: Why not just go with Dirk Diggler? I mean, if you're going to pick a fake name to pay off a porn star you've dallied with, why choose something bland like David Dennison? If you are, after all, Donald Trump, the king of grandiosity, go for a name worthy of being Stormy Daniels's real-life co-star. A proper moniker is in order if Trump is going to be our first porn president.

*LBN-COMMENTARY by Susan Chira: Women are running for political office in record numbers this year. They are challenging the sexual status quo from Hollywood to corporate offices, pursuing power as seldom before. But there is one barrier yet to be toppled: Money. Of 2,043 billionaires on the latest annual Forbes tally, 227 are women; most of that small group inherited their wealth. A record number of women were donors and political bundlers for Hillary Clinton's campaign, but men still gave the most money and were the largest individual donors. Parents spent more time talking about money with boys than with girls last year, according to a survey conducted by T. Rowe Price.

*LBN-A DIFFERENT VIEW:….
*LBN-OVERHEARD:   ***Singer Lorna Luft, the daughter of Judy Garland, was undergoing tests in a London hospital following an initial diagnosis of a brain tumor after she collapsed backstage at a concert in London. The singer's representative, Victoria Varela, said the 65-year-old Luft collapsed backstage on Friday night and was rushed to the hospital, where she was given an initial diagnosis of a brain tumor.   ***Scott Baio's wife took to social media to share that she has been diagnosed with Microvascular Brain Disease. When a Twitter user inquired about her health on Saturday, Renee Baio replied "Besides having 2 meningioma brain tumors, in Oct 2017 I also learned I have Microvascular Brain Disease.   ***Warren Buffett's vice chairman Charlie Mungertold a small meeting of investors in 2017 that Gore is 'not very smart' and 'an idiot' but he was still able to amass a personal fortune in the investment world. 'Al Gore has hundreds of millions [of] dollars in your profession. And he's an idiot. It's an interesting story.' Munger added, 'he's not very smart. He smoked a lot of pot as he [coasted] through Harvard with a gentleman's C.'

LBN E-Lert Edited By Dan Gaylord