*FINAL COUNTDOWN – Trump and Kim Arrive in Singapore Ahead of Summit:
North Korean leader Kim Jong Un has met with Singapore's top officials after arriving in the country on Sunday ahead of his highly anticipated meeting with U.S. President Trump on Tuesday. Singapore's foreign minister, Vivian Balakrishnan, welcomed Kim and other North Korean officials, posting a picture on Twitter of the two shaking hands during the unprecedented visit. Kim's motorcade made its way through Singapore's central streets amid massive security precautions on its way to the presidential palace, with crowds of onlookers standing by to take photos as his Mercedes Benz limousine passed by. Trump arrived a short time later and was expected to be staying at the Shangri-La hotel, about 20 minutes from Sentosa. The two are reportedly planning a brief one-on-one meeting at the beginning of Tuesday's summit in which they are expected to be accompanied only by translators, according toBloomberg News. Trump has expressed optimism about the meeting, tweeting just before his arrival that he has a "feeling this one-time opportunity will not be wasted."
*Anthony Bourdain was 'regularly suicidal' after end of first marriage:
On TV shows such as "No Reservations" and "Parts Unknown," chef 
Anthony Bourdain
 presented the image of an alpha male of the world. Beneath the swagger and mischievous grin, however, loomed a history of lethally destructive behavior. Soon after his first marriage ended in 2005, as Bourdain related in his book "Medium Raw," he was "aimless and regularly suicidal" during a stretch in the Caribbean. He recounted getting drunk and stoned — "the kind of drunk where you've got to put a hand over one eye to see straight" — and said he would "peel out" in his 4×4 on his way back from nightly trips to the brothels. His state of mind improved upon meeting a woman in London. At that point, wrote Bourdain, "my nightly attempts at suicide ended." But 
on Friday
, the chef-turned-star was found dead from an apparent suicide in a room at the luxurious Le Chambard Hotel in Kaysersberg, France. He was 61 and had reportedly hanged himself with the belt of his bathrobe.
*Putin to Trump- I'm Ready Whenever You Are:
Russia's 
Vladimir Putin
on Sunday
 responded to the latest overture from President 
Trump
 with open arms, saying he's prepared to meet with the American president in the near future to strengthen ties. "As soon as the American side is ready this meeting would take place depending on my working schedule of course," Putin told reporters at a briefing in the Chinese city of Qingdao, pitching Vienna as a possible venue. "The U.S. president himself repeatedly said that he would consider such a meeting helpful. I can confirm this. It's true," he said. Putin's remarks came a day after Trump sought to bring Russia back into the fold at the 
G7
, calling on other world leaders to allow Moscow back in the interests of "peace," despite the Kremlin's annexation of Crimea in 2014. Putin responded to that suggestion Sunday by inviting G7 nations to Moscow. "We did not (choose to) leave it, our colleagues refused to come to Russia due to known reasons at some point. Please, we will be glad to see everyone here in Moscow," he said.
*Trump Bashed Trudeau to Impress North Korea, Kudlow Suggests:
White House
 economic adviser 
Larry Kudlow
on Sunday
appeared to inadvertently attribute President 
Trump
's outrage at Canadian Prime Minister 
Justin Trudeau
 to his desire to impress North Korea. Speaking on 
CNN
's State of the Union, Kudlow bashed the "double crossing" Trudeau for what he described as a "betrayal" and "great disservice to the whole
G7
." Asked what exactly Trudeau had done to earn the wrath of Trump and the White House—apart from criticizing U.S. tariffs at the G7—Kudlow said Trudeau had caused "collateral damage" for the Korea summit with his criticism. "Kim must not see American weakness. … The president of the United States is not gonna let a Canadian prime minister push him around, push him, POTUS, around, President Trump, on the eve of this—he is not going to permit any show of weakness on a trip to negotiate with North Korea," he said. Kudlow went on to say G7 leaders should have wished Trump luck in negotiating with North Korea's "crazy nuclear tyrant."
*THINK FREELY – READ LBN:
 Now you can share LBN with your friends, family, and associates (if they've got the guts) by telling them to go to 
www.LBNElert.com
*Justify Wins Triple Crown After Breezing to Victory in Belmont Stakes: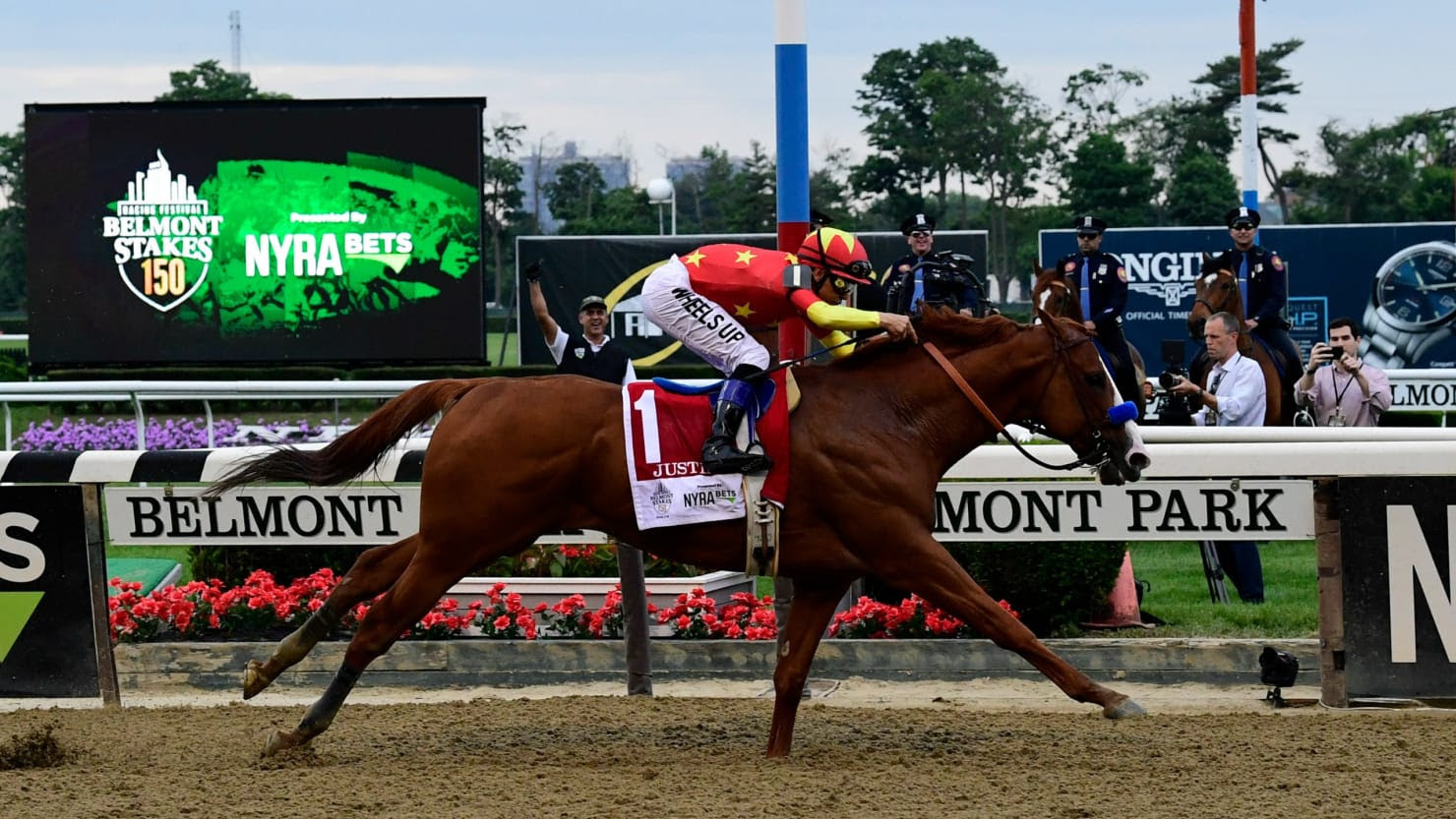 After crushing the competition at the 
Kentucky Derby
 and winning by a nose at the Preakness, 
Justify
 breezed to victory at the 
150th Belmont Stakes
, becoming only the 13th horse in history to capture racing's prestigious 
Triple Crown
. The 3-year-old famously started racing only this year under the tutelage of trainer 
Bob Baffert
, who coached 
American Pharaoh
 to the Triple Crown just four years ago and broke the sport's 37-year drought for Triple Crown winners. The horse's jockey, 52-year-old 
Mike Smith
, has called Justify an "old soul" and after winning at the New York racetrack 
on Saturday
, he praised the horse as "sent from heaven." He also admitted he finally felt deserving of his spot in racing's 
Hall of Fame
, awarded in 2003.
*All-Female 'Ocean's 8' Debuts at $41.5 Million, a Franchise Best: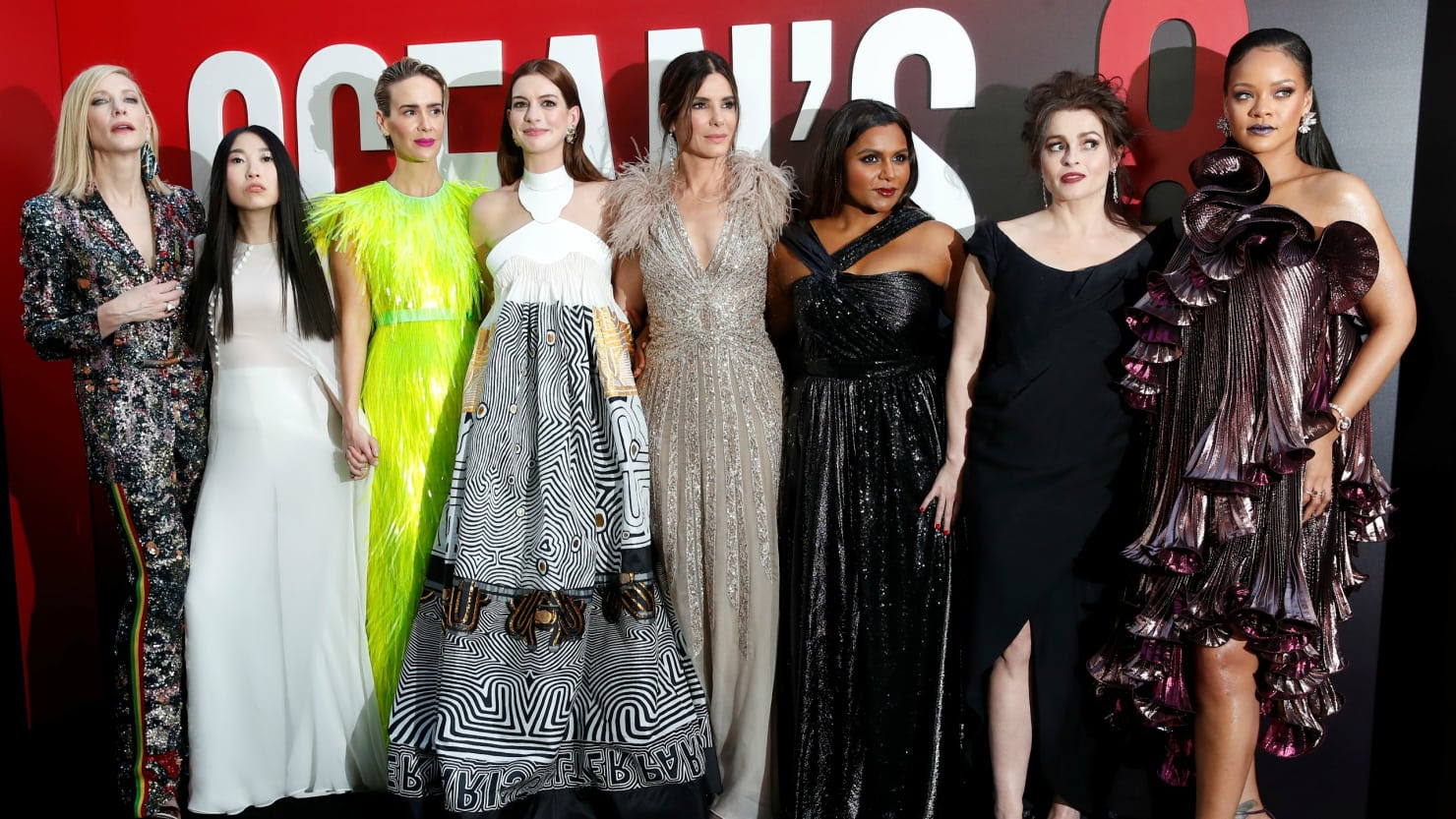 The all-female heist film Ocean's 8 easily beat out the competition in theaters this weekend, surpassing all four of the franchise's earlier male-led films with a $41.5 million debut. Starring Sandra Bullock, Sarah Paulson, Anne Hathaway,Rihanna, Kate Blanchett, Mindy Kaling, Helena Bonham Carter, and Awkwafina, the first gender-flipped version in theOcean's 11 franchise was a comeback of sorts for the series, which had been absent from screens for 11 years. The original film had only a $38 million debut in 2001, and the subsequent three never managed to break the $40 million mark. Ocean's 8 bumped Solo: A Star Wars Story down to second place in theaters, with the space saga earning $15.2 million in its third weekend. Deadpool 2 trailed behind as No. 3 with an estimated $13.7 million. The indie horror film Hereditary, one of only two new wide releases this weekend, defied a D+Cinemascore with a $13 million debut but failed to break into the top three.
*LBN-INVESTIGATES: Penguins
Penguins are highly social birds. Even at sea, penguins usually swim and feed in groups. Some penguin colonies on Antarctica are huge and can contain 20 million or more penguins at various times during the year.
*LBN-SPORTS INSIDER:
   ***
Rafael Nadal
 beat Austrian seventh-seed 
Dominic Thiem
, 6-4, 6-3, 6-2, to claim a record-extending 11th 
French Open
 title 
on Sunday
. The Spanish world No. 1 took his 
Roland Garros
 win-loss record to a jaw-dropping 86-2 as he captured his 17th 
Grand Slam
 title. Nadal's triumph marks the sixth consecutive Grand Slam won by either him or 20-times major champion 
Roger Federer
.
*LBN-NOTICED:
   ***First Daughter 
Ivanka Trump
 and her husband 
Jared Kushner 
ran into the Washington Capitals at a DC hotspot 
Saturday
 night — and bought the team a round of shots, a source familiar with the encounter said. The couple was on a date night at Café Milano in Georgetown when the
Stanley Cup
 winners spotted them.   ***
U2
 rocker 
Bono 
was spotted bowling in Brooklyn this past week. The rocker was at Brooklyn Bowl, spies said. A witness added: "He arrived in town for [the band's] upcoming shows at 
Nassau Coliseum
 over the weekend and at the 
Apollo
on Monday
 for 
SiriusXM
, and then three nights at 
MSG
 in June, too."
*LBN-R.I.P:
   ***
Lorraine Gordon
, who took over the Village Vanguard, New York's oldest and most venerated jazz nightclub, in 1989 and remained its no-nonsense proprietor for the rest of her life, died 
on Saturday
 in Manhattan. She was 95. The cause was complications of a stroke, said 
Jed Eisenman
, the longtime manager of the club.   ***Long after he left journalism, 
Murray Fromson
 never lost the curiosity, storytelling ability and intensity that made him a top 
CBS
television correspondent during the 
Vietnam War
 and in the domestic fight for civil rights. Fromson died 
Saturday
 of Alzheimer's disease, giving way reluctantly, fighting back as long as he could.
*LBN-SITE OF THE DAY: 
MakeItFrom.com is a curated database of engineering material properties that emphasizes ease of comparison. It is not a datasheet dump: every listed material is an internationally recognized generic material. The data is sourced from published standards, academic literature, and supplier documentation.

*LBN-COMMENTARY by Maureen Dowd: Book tours can be brutal. It took 20 years for Bill Clinton to be properly publicly shamed for the ugly bargain at the heart of the Clinton operation. As a politician, the former president was gifted.James Carville liked to say: "People are confused. They don't know which one they like more, the peace or the prosperity." Even Barack Obama, another talented pol, was forced to turn to his former nemesis to help sell his agenda for his second term, christening Bill the "Secretary of Explaining Stuff." And ifHillary had listened to Bill's urgent warnings about addressing the alienation of white men in flyover country in 2016, she'd be president.

*LBN-COMMENTARY by Damon Young (Mr. Young is founder and editor in chief of the blog Very Smart Brothas):  America shames people who have the audacity to struggle, fastening a scarlet letter to those of us forced to stretch and bend and cheat and break resources just to stay afloat. These days, that's most of us. Insiders tell the site that Vaughn, 48, was taken into custody at a routine checkpoint set up by local police. It's unclear when he'll be released.

*LBN-A DIFFERENT VIEW:….
*LBN-OVERHEARD:   ***Vince Vaughn is behind bars. The actor was arrested for driving under the influence. The incident happened around 4 a.m. Sunday in Manhattan Beach, California.

LBN E-Lert Edited By Renee Preston