*Russian Police Arrest Opposition Leader Alexei Navalny
Russian police swooped in on a major protest in Moscow 
on Sunday
 to arrest opposition leader 
Alexei Navalny
, who has urged supporters to boycott the upcoming presidential election. Navalny took to Twitter a short time after his arrest to write, "They have detained me. This doesn't mean anything … You didn't come out for me, but for your future." Video of his arrest showed several police officers wrestle him to the ground as his supporters tried to pull him free, chanting "Shame!" Moscow police later said Navalny had been detained for organizing the protest, which was deemed illegal by authorities. Rallies were held in cities across the country Sunday in support of the opposition leader, who has been barred from running in the 
March 18
 election against his rival, President 
Vladimir Putin
. Navalny has called on his supporters to boycott the upcoming vote, which he says will be rigged.
*Marco Rubio Fires Chief of Staff After Misconduct Claims
Sen. Marco Rubio has fired his chief of staff over allegations of "improper conduct," his office announced late Saturday. "By early this afternoon, I had sufficient evidence to conclude that while employed by this office, my Chief of Staff had violated office policies regarding proper relations between a supervisor and their subordinates," Rubio said in a statement. The Florida Republican did not identify his chief of staff by name and said his office "will not be disclosing any further details about the incidents which occurred" at the request of those victimized. Rubio said he first learned of the allegations on Friday, and he flew to Washington, D.C., on Saturday to terminate his staffer's employment "effective immediately." The alleged misconduct will also be reported to the appropriate Congressional and Senate administrative offices on Monday, he said.

*Trump Brags of His 'Black Unemployment' Track Record to Jay-Z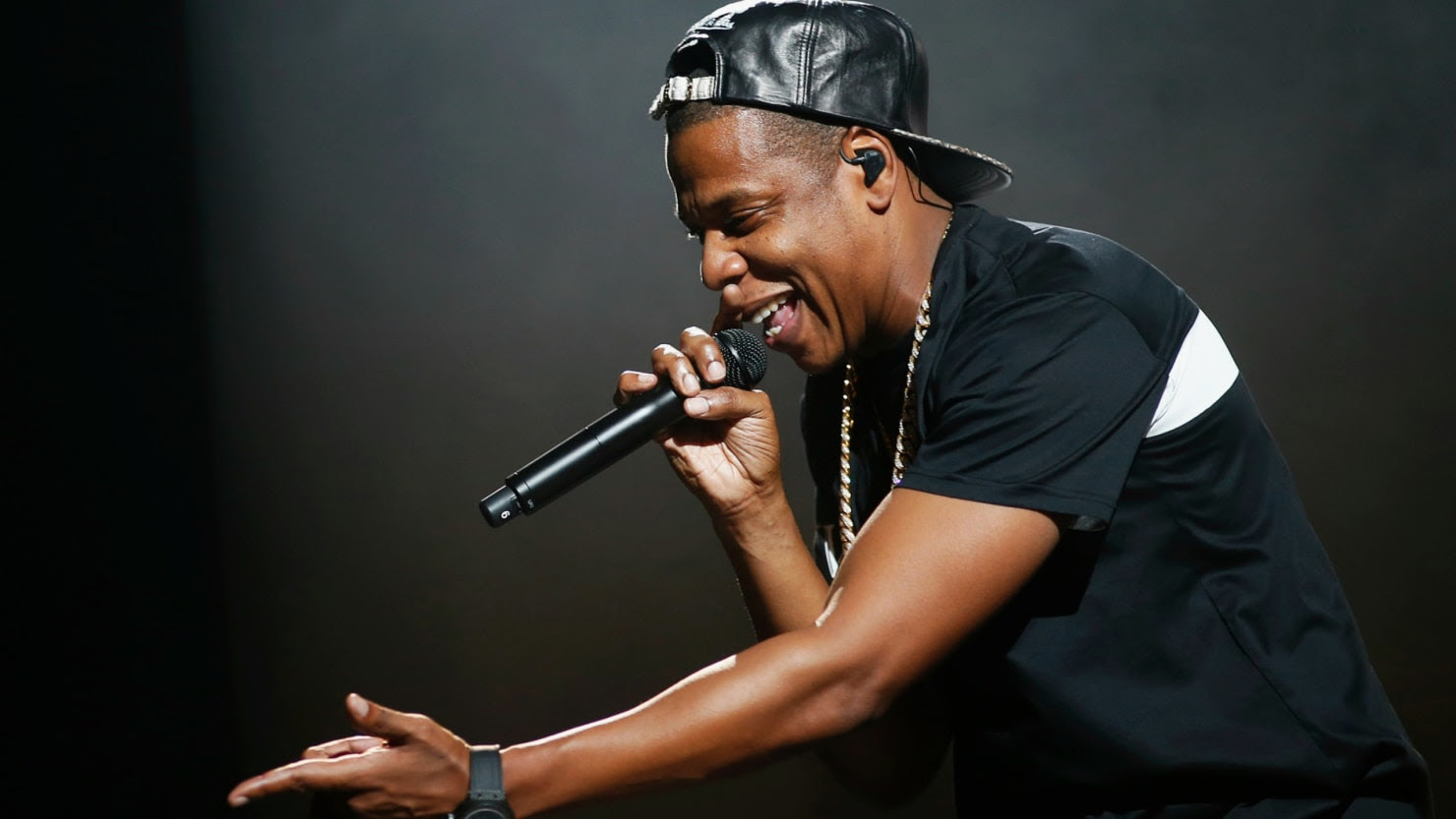 President Trump embarked on a Twitter feud with Jay-Z on Sunday morning, claiming his policies have reduced black unemployment rates in response to the rapper's recent criticism. "Somebody please inform Jay-Z that because of my policies, Black Unemployment has just been reported to be at the LOWEST RATE EVER RECORDED!" Trump wrote. He was apparently responding to an interview with CNN late Saturday in which Jay-Z called the president a "superbug." Jay-Z slammed Trump for reportedly calling Haiti and African nations "shithole countries," comments which he called "disappointing" and "hurtful." He went on to describe Trump as the outcome of racism not being addressed properly. "You don't take care of the problem. … As those things grow, you create a superbug. Then now we have Donald Trump, the superbug," he said. Jay-Z said it wouldn't matter if Trump increased employment for blacks, because "it's not about money at the end of the day." "That's missing the whole point. You treat people like human beings," he said.

*THINK FREELY – READ LBN: Intellectually active minds open doors to opportunity. Whether your thinking is on a logical or creative wavelength, being an independent thinker will enable you to increase performance, productivity, and efficiency, and allow you to reach a greater level of self-awareness. LBN is a daily tool for readers in all 50 of the United States and 26 foreign countries to THINK FREELY!
*LBN-R.I.P.: Ingvar Kamprad, a Swedish entrepreneur who hid his fascist past and became one of the world's richest men by turning simply-designed, low-cost furniture into the globalIkea empire, died on Saturday at his home in Smaland, Sweden. He was 91. His death was confirmed by the company in a statement on Sunday.

*LBN-VIDEO LINK: Funny or Die Files: To Catch A Criminal with David Spade & Todd Glass —https://youtu.be/hv3vXrpbPsI

*LBN-INTEL FOR INFLUENCERS: LBN is read daily by:   ***12 member of the White House staff   ***3 Nobel Prize winners   ***6 U.S. Senators   ***Over 100 Academy Award winners   ***Professors from Harvard, Yale, Oxford and Stanford Universities    ***Over 300 Grammy Award winners.
*LBN-COMMENTARY by Maureen Dowd: Melania has learned a few things from the master. The first lady will never be as brilliant at trolling as her husband. He is an idiot-savant who plays in the roiling ocean of Twitter as naturally as a blubbery-necked sea lion. Only Donald Trump, a Rat Pack relic who spurred the reckoning with his transgressions toward women, could send out a tweet taking credit for the women's march. But the Slovenian Sphinx has her moments. It started when she seemed to sartorially upbraid Trump for his Billy Bush vulgarities by wearing a pussy-bow blouse to the St. Louis debate. Then, in a master stroke, she chose a first-lady project that could only be interpreted as a wicked rip on her husband: fighting vicious cyber bullies. Last spring, Melania's personal Twitter account favorited a GIF of her own downcast face at the Inaugural Address with an accompanying crack: "Seems the only #Wall @realDonaldTrump's built is the one between him and @FLOTUS." And who can forget the crisp hand swat in Israel or her wish to spend Christmas on "a deserted island"?

*LBN-COMMENTARY by Neil Gross (professor of sociology at Colby College): Surveys show that liberals see themselves, anyway, as more empathetic and kindhearted than conservatives, a self-conception reinforced by political rhetoric. But in a recent paper, the psychologist Adam Waytz and his colleagues report a more nuanced finding: The main thing distinguishing liberals and conservatives in this regard isn't how empathetic they are overall; rather, the key difference is how much empathy they feel for specific groups. Where conservatives empathize foremost with family members and country, liberals extend the bounds of empathy to include friends, the socially disadvantaged and citizens of the world, to whom they'd like government to lend a hand. It's not implausible that empathy could help explain actors' progressive sympathies. If that's the case, though, it testifies to the remarkable human capacity for hypocrisy that, until now, the bounds of empathy among liberal men in Hollywood have not stretched to include female actors subject to sexual and economic exploitation.

*LBN-HISTORICAL COMMENTARY by Anatole France: To accomplish great things, we must not only act, but also dream; not only plan, but also believe.

*LBN-VIDEO LINK:
A fascinating and intriguing candid interview with one of Harvard's most acclaimed thinkers. Learn the story of this best-selling author –   "Without Notes" with Dr. Srini Pillay – Episode 1: The Early Years —  https://youtu.be/rgQK37nRr0E

*LBN-A DIFFERENT VIEW:….
*LBN-OVERHEARD:   ***Gwyneth Paltrow's Goop health summit came to town Saturday, with the actress hawking potions, lotions and arguably dangerous medical notions. The one-day event, priced at $650-$2,000 a ticket, attracted about 600 yoga pants-wearing women to the South Street Seaport for 10 hours of meditations, "non-toxic" spa remedies, tarot card readings, anti-aging LED face mask treatments, shopping and other activities centered around Paltrow's cult-like Goop philosophy. The actress was on hand, along with celebrity pals Drew Barrymore, Chelsea Handler and Laura Linney.   ***Music mogul Clive Davis poked fun at Katie Holmes and Jamie Foxx's coy attempts to hide their relationship at his starry Pre-Grammy Awards Gala. Foxx and Holmes have been dating for years, but have rarely appeared in public together, nor have they ever confirmed their relationship – but on Saturday night they finally cozied up in public. Holmes, 39, arrived in a red gown with her hair in a sleek bob, with producer and Tribeca Production's honcho Jane Rosenthal at Saturday night's bash at the Sheraton in Manhattan.   ***Hollywood predator Harvey Weinstein should be locked up, says Sharon Stone, but she has warned against punishing all men accused of sexual misbehavior in the same way. In a frank interview with The Mail on Sunday's Event magazine today, the actress says: 'In every crime there are misdemeanors and felonies, and I think if someone's committed a misdemeanor they can't be treated like they've committed a felony. You can't charge someone for murder when they've got a parking ticket.' Her comments echo those of Matt Damon, who was criticized by #MeToo campaigners for saying there is a 'difference between patting someone on the butt and rape or child molestation'.

LBN E-Lert Edited By Dan Gaylord