*Officials Warn Fans to Prepare for What Could Be the Coldest Super Bowl Ever: 
Today's Super Bowl is expected to be the coldest on record with temperatures in the low single digits around the 5:30 p.m. CT kickoff. Factor in the winds of around 10 mph, and it will feel like it's well below zero. Granted, the game is indoors, but officials here are warning those who will attend Super Bowl LII at U.S. Bank Stadium to be prepared — especially as the tightened security measures could lead to longer waits to get inside.  "This is very important for us to make sure that people who are coming here and visiting for the Super Bowl to please dress appropriately," NFL security chief Cathy Lanier said this week. "Even if you are only out for a few minutes, it can get quite cold here. You need to dress in layers, hats, gloves, scarves covering your extremities (and) comfortable shoes or boots." Sanj Kakar, a hand surgeon at the Mayo Clinic who frequently treats those suffering frostbite, had another suggestion: limit your alcohol intake because that warm feeling is very misleading.
*TENSE – China Slams U.S. for Nuclear Policy's 'Cold War Mentality'
China has called out the U.S. for a new nuclear policy that it says reveals Washington's "Cold War mentality" and threatens to undermine world peace. China's Ministry of Defense took issue with U.S. plans to expand its own low-yield nuclear capability to deter other countries from using nuclear weapons. The move was one of several approaches outlined in the new Pentagon policy released Friday. "Peace and development are irreversible global trends. The United States, the country that owns the world's largest nuclear arsenal, should take the initiative to follow the trend instead of going against it," the ministry said in a statement Sunday. Beijing also slammed the new policy for what it described as Washington's "presumptuous speculation" about China's nuclear plans, saying it has always kept its nuclear arsenal to a minimum. The new U.S. nuclear policy singled out Russia as a nuclear threat but also warned of China's nuclear capabilities. The plan sparked fears of a potential nuclear miscalculation with a warning that the Pentagon could use nuclear weapons to retaliate against any "non-nuclear strategic attacks."

*"An Incredible Value!" – "The Best Promotional Deal On The Web"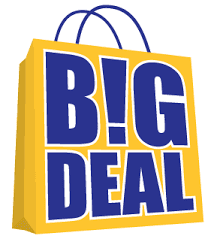 Now YOU can tell YOUR unique story in the world-famous LBN E-Lert – www.LBNElert.com – and communicate directly with LBN readers in all 50 of the United States and 26 foreign countries. Amazing coverage with YOUR story, YOUR headline, YOUR photo and YOUR website. And then, of course, you can share this LBN story on all YOUR Social Media! And it's really easy to do. Simply send your story (not to exceed 250 words) including a photo and link to:LBNElert@TimeWire.net. We will approve and run. The cost is a mere $250 payable via PayPal or credit card. This is (by-far) one of the best deals in the world of digital promotion and only available to LBN subscribers.

*NOPE –  Prince's Family Objects to Super Bowl Hologram Performance
Oh, Justin Timberlake. When are you going to learn? The former boy-bander will be the much-ballyhooed performer during the halftime performance of this Sunday's Super Bowl LII. As the game is being held in Minneapolis, Minnesota, TMZ reported that Timberlake was planning to incorporate a hologram of late hometown hero Prince into his mega-concert (Prince, of course, presided over one of the greatest Super Bowl halftime shows ever in 2007). Timberlake's head-scratching decision was immediately met with heavy backlash on social media because, well, the famously anti-commercial Prince probably wouldn't have been down for it, and reanimating a dead black musician to perform for a stadium of white folks has a certain Black Mirror-ness to it. And lateSaturday afternoon, Prince's half-brother, Omarr Baker, tweeted out his disapproval in the form of a "no entry" emoji accompanied by the #PrinceHologram. When a Twitter user asked, "Does this mean you didn't authorize it or that it's not happening?" Baker replied, "Both." Baker is one of six Prince siblings who serve as heirs to the late music legend's estate—a group that includes his sister, Tyka Nelson, and five half-siblings.

*THINK FREELY – READ LBN: Did you know 84% of LBN readers in all 50 of the United States and 26 foreign countries feel LBN is "fearlessly independent" and "unbiased"?  What do YOU think? Send us your comments (under 100 words) to:LBNElert@TimeWire.net
*Accused serial killer's methods eerily match Stephen King story:
In Stephen King's macabre short story "The Lawnmower Man," a sex-crazed landscaper murders and dismembers the suburban homeowner who hires him to cut his overgrown lawn. The tale ends when detectives arrive and end up trying to gather up the victim's remains, which are scattered in a backyard birdbath and throughout the expanse of freshly mown grass. While King's story is the stuff of fiction, a real-life version seems to be playing amid the manicured lawns and neat flower boxes of Canada's largest city, where officials are digging for human remains after the arrest of a landscape contractor last month. Bruce McArthur, 66, was charged in Toronto with the murder of five men. Police say that they may be dealing with a serial killer, and that there may be many more victims. McArthur dismembered his victims and hid their remains in planters, police say. He may have also buried them in the lawns he tended for his clients throughout the city and its environs.

*Report: White House Withdraws Trump's Pick for Environmental Council
The White House has decided to withdraw its nominee to lead the Council on Environmental Quality, The Washington Post reports, citing three administration officials. Kathleen Hartnett White, an outspoken fossil-fuel advocate fond of conspiracy theories, failed to gain approval even from some Senate Republicans, one official told the Post. A White House official reportedly confirmed late Saturday that Hartnett White herself withdrew from consideration for the post, though no further details were provided. President Trump renominated Hartnett White in early January after a disastrous confirmation hearing last year prompted the Senate to reject her nomination. During the confirmation hearing, Hartnett White struggled to answer basic questions about science and was accused of plagiarizing some of her written responses. She faced a backlash from lawmakers who called her testimony "embarrassing," while hundreds of scientists also came out firmly against her nomination, warning the Senate her views on climate change were "dangerous."

*LBN-SEE IT:…Kieran Setiya's book "Midlife: A Philosophical Guide" has a self-soothing quality: it is, Setiya writes, "a self-help book in that it is an attempt to help myself."
*ANCIENT ARTIFACTS – Egypt Unveils 4,400-Year-Old Tomb Near Cairo
Egyptian authorities on Saturday unveiled a 4,400-year-old tomb recently discovered near Cairo. The country's Antiquities Ministry said the tomb is thought to have belonged to a priestess known as Hetpet in the 5th Dynasty. "We know of course that she was a high official and that she had a strong link with the royal palace," Egyptian Antiquities Minister Khaled al-Anani told reporters. The tomb, found near the Great Pyramid of Giza, is made of mud brick and adorned with wall paintings that show Hetpet in various scenes. Other scenes depict a monkey, an animal that was commonly kept as a domestic pet in pharaonic times. Mostafa al-Waziri, who led the excavation mission, said he expects more discoveries will be made in the "promising area" in the near future. "What we see above the earth's surface in Egypt doesn't exceed 40 percent of what the core holds," he said.

*LBN-SEE IT: Nusret Gokce performing his signature salting technique at Nusr-Et steakhouse in Manhattan. He is what everyone in the dining room has come to see (and capture on camera).
*Rent Strike in Beverly Hills. Why?       
Even in Beverly Hills, rent-raising landlords are getting angry tenant pushback.  In June, 2015 Welltower Inc., a $40 billion NYSE company, paid a record price for four Beverly Hills buildings. But Welltower inexplicable failed to immediately notify tenants that a sale-triggered mega tax increase would be "passed through" to them. Then, in July, 2017, 25 months post-sale, Welltower demanded tenants immediately back-pay the extra tax. Biggest shocker: during that 25-month period of radio silence, Welltower concluded leases which failed to include the new tax. Lawyered-up tenants cite California law requiring landlords to disclose all tenant-borne anticipated costs and charges at lease signing.

*LBN-INVESTIGATES: The U.S. Treasury expects to borrow $955 billion this fiscal year, according to a documents releasedWednesday. It's the highest amount of borrowing in six years, and a big jump from the $519 billion the federal government borrowed last year. Treasury mainly attributed the increase to the "fiscal outlook." The Congressional Budget Office was more blunt. In a report this week, the CBO said tax receipts are going to be lower because of the new tax law.

*LBN-BUSINESS INSIDER:   ***A growing number of consumers are paying closer attention to people that look more like them and have a compelling story to tell, data show. Only 11% of 1,682 respondents to an early January survey by Pittsburgh polling firm CivicScience said they were "much more" or "somewhat more" likely to buy a brand's product when it collaborates with a celebrity or model. Most—89% of respondents—said they weren't likely to be influenced by a famous face. The use of celebrities and models have declined by at least 50% in the last five years, says Metaforce's Mr. Adamson. "There is an incredible degree of skepticism," he says, particularly among younger consumers. "It's 'I know the celebrity is being paid and isn't really using that product,'" he says. Entrepreneurs, on the other hand, have become a new kind of celebrity, he says, aided by the popularity of TV shows like "Shark Tank."

*LBN-HOLLYWOOD INSIDER:   ***The Deuce's Dominique Fishback, star of the Sundance drama Night Comes On, has signed with UTA, as has Lenny Kravitz.   ***Dougary Scott has signed with ICM Partners, as has The Chi's Tiffany Boone.   ***John Mayer has left CAA for WME, as has Schitt's CreekDan Levy.   ***Fleabag's Phoebe Wller-Bridge has signed with Shelter PR, as has Sweethitter star Ella Purnell.

*LBN-MUSIC INSIDER:   ***Police in Orlando, acting on a "credible threat," arrested a man outside of a Lana Del Rey concert Saturday night on charges that he planned to kidnap the singer. Michael Hunt, a 43-year-old man from Riverview, Florida, was arrested a block from Orlando's Amway Center – where Del Rey was scheduled to perform – on charges of aggravated stalking and attempted kidnapping after Hunt made threatening posts and videos involving Del Rey on social media. At the time of his arrest, Hunt was in possession of tickets to Del Rey's concert and a knife, the Orlando Police Department said in a statement. Hunt is currently being held at the Orange County Jail on no bond. "At no time was [Hunt] able to make contact with" Del Rey, police added.   ***Lady Gaga has cancelled the last 10 dates of her world tour, including performances in London and Manchester, on the advice of her doctors after suffering from "severe pain". A day before she was due to appear at the O2 in London, the singer said on Twitter that she had made "the tough decision" to cancel the final 10 dates of her Joanne tour "with strong support from her medical team". "Lady Gaga is suffering from severe pain that has materially impacted her ability to perform live," the statement said. She has fibromyalgia, a chronic condition that can cause widespread pain.

*LBN-VIDEO LINK:  "Without Notes" with Dr. Srini Pillay – Episode 2: Inception of the Book –https://youtu.be/7e4lBLSxuck
 *LBN-THIS DAY IN HISTORY 
Karen Carpenter Dies of Anorexia-Related Heart Failure (1983)
Anorexia nervosa was a little-known disorder during Carpenter's life, but her death brought it lasting media attention. Performing alongside her brother Richard as half of the Carpenters duo, she had become a successful pop singer in the 1970s. Behind the scenes, however, her obsessive dieting and extreme weight fluctuations took a toll on her health, straining her heart. She succumbed to a heart attack at the age of 32.

*LBN-TODAY'S BIRTHDAY: 
Rosa Parks (1913)
An icon of the US civil rights movement, Parks is often portrayed as a tired, elderly African-American seamstress who was arrested in Montgomery, Alabama, after deciding on the spur of the moment not to give up her bus seat to a white man. In reality, she was a fairly young woman who had been a civil rights activist long before her arrest, which sparked an unprecedented, successful boycott of the city's segregated bus system.

*LBN-VIDEO LINK: Dennis Prager interviews Jordan Peterson – January 29th 2018 —  https://youtu.be/hGSJmMbrFog

*LBN-R.I.P.:   Dennis Edwards, who became a lead singer of the Motown hitmakers The Temptations in 1968 as they embraced psychedelic funk and won Grammy Awards for the songs "Papa Was a Rollin' Stone" and "Cloud Nine," died on Thursday in Chicago. He was 74. His death, in a hospital, was confirmed on Friday by Rosiland Triche Roberts, one of his booking agents. She did not specify the cause.

*LBN-VIDEO LINK:  This is What Happens To Your Body When you Walk 5, 30 and 60 Minutes –  https://youtu.be/A7vk13pOn4s

*LBN-COMMENTARY by Kyle Smith: Writing in The American Interest, Claire Berlinski calls the #MeToo movement "a frenzied extrajudicial warlock hunt that does not pause to parse the difference between rape and stupidity" and "a classic moral panic, one that is ultimately as dangerous to women as to men." She tells a story about how she just discovered she has a new power: the power to ruin the career of a professor she knew at Oxford who grabbed her butt 20 years ago while drunk at a party. "I was amused and flattered," she writes, saying, "I knew full well he'd been dying to do that. Our tutorials — which took place one-on-one with no chaperones — were livelier intellectually for that sublimated undercurrent. He was an Oxford don and so had power over me . . . But I also had power over him — power sufficient to cause a venerable don to make a perfect fool of himself at a Christmas party. Unsurprisingly, I loved having that power."  Reformers should keep her underlying point in mind: Change may be good, but be wary of unintended consequences. Turning men and women into hostile opposing camps is not going to be good for either sex.

*LBN-A DIFFERENT VIEW:….
*LBN-OVERHEARD:   ***CNN's ultrafit anchor Chris Cuomoneeds more than one or two gyms to stay in tiptop shape. Cuomo, who recently told the NY Times that he trains at CrossFit or Asphalt Green, is often seen at the Equinox on Columbus Avenue at 67th Street in NYC, where ABC's David Muir also works out. Gym rats report other regulars include Arnold Schwarzenegger, when in town, CNN's Brooke Baldwin, Regis and Joy Philbin, Tony Danza, Hank Azaria and David Hyde Pierce.   ***No amount of stolen jewelry could ruin John Stamos and Caitlin McHugh's big day. The couple tied the knot on Saturday at the Little Brown Church in Studio City, California, reports People. Their reception was held at their home in Beverly Hills. According to photos, McHugh, 31, wore a strapless A-line gown with plenty of tulle. She also wore her beach-wavy hair swept to the side. The jewelry she was planning to wear – $165,000 worth – was stolen from her room at the Beverly Hills Hotel Friday night. Stamos, 54, kept it simple in a dark suit and bowtie.   ***Woody Allen's French film distributor has defended the American director against sexual abuse claims, saying he has been unfairly caught up in the fallout surrounding the #MeToo movement. Writing in the French weekly Le Point, Mars Films head Stephane Celerier dismissed renewed allegations by Allen's adopted daughter,Dylan Farrow, that Allen molested her in an attic in 1992 when she was 7. Celerier describes the accusation as a family drama caught in the crosshairs of the #MeToo movement amid fallout from the allegations of rape and sexual harassment against Hollywood film producer Harvey Weinstein. It is "shameless opportunism," Celerier said. "(The claim) taints the dignity of real victims."

LBN E-Lert Edited By Dan Gaylord