*BE FEARLESSLY INDEPENDENT – READ LBN:
 You are not a robot and can think for yourself! Now you can invite your friends, family, and associates to sign up (if they've got the guts) by going to 
www.LBNElert.com
*SEE FOR YOURSELF – North Korea to Invite U.S. Experts for Nuclear Site Shutdown Next Month
North Korea's Kim Jong Un intends to invite U.S. and South Korean experts to observe the shutdown of the country's nuclear test site next month, according to officials in Seoul. During his meeting with South Korea's Moon Jae-in on Friday, Kim reportedly vowed to "open to the international community" the nuclear site's dismantling. "The United States, though inherently hostile to North Korea, will get to know once our talk begins that I am not the kind of person who will use nuclear weapons against the South or the United States across the Pacific," Kim was quoted as saying by Moon's press secretary,Yoon Young-chan. "There is no reason for us to possess nuclear weapons" if "an end to the war" and "non aggression are promised" and "mutual trust" is built with the U.S., he said. Kim said two of the larger tunnels at the Punggye-ri test site are still "in a very good condition," despite experts saying much of the site had collapsed and been rendered unstable.

*LBN-INVESTIGATES: Dead people can get goose bumps.

*TALKING TOUGH – Trump: I May Shut Down Government to Get Funding for Border Security
President Trump on Saturday suggested he'd be willing to shut down the government in September if Congress fails to approve his funding demands for border security. "We have to have borders, and we have to have them fast," he told a crowd of supporters in Washington, Michigan. "We got 1.6 billion [for the wall]. We come up again on September 28th, and if we don't get border security, we'll have no choice. We'll close down the country because we need border security," he said, referring to the government appropriations deadline at the end of the fiscal year. His threats to shutter the government to secure funding were a far cry from his earlier pledges at campaign rallies, when he repeatedly vowed that "Mexico will pay for the wall."

*ILLEGALS STRONGLY WARNED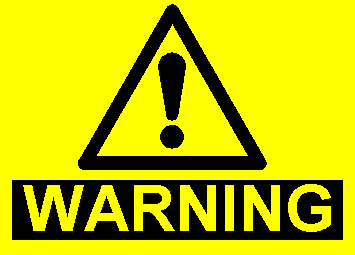 U.S. immigration lawyers are telling Central Americans in a caravan of asylum-seekers that traveled through Mexico to the border with San Diego that they face possible separation from their children and detention for many months. They say they want to prepare them for the worst possible outcome. "We are the bearers of horrible news," Los Angeles lawyer Nora Phillips said during a break from legal workshops for the migrants at three Tijuana locations where about 20 lawyers gave free information and advice. "That's what good attorneys are for." The Central Americans, many traveling as families, on Sunday will test the Trump administration's tough rhetoric criticizing the caravan when the migrants begin seeking asylum by turning themselves in to border inspectors at San Diego's San Ysidro border crossing, the nation's busiest.

*SHAKEDOWN – Report: Qatar Paid Hundreds of Millions to Free Hostages, Including to Terrorist Groups
The Qatari government paid out hundreds of millions of dollars in ransom money in less than two years, including to groups regarded as sponsors of terrorism, The Washington Post reports, citing intercepted messages. The payments included at least $150 million in cash to intermediaries, including Iran's Islamic Revolutionary Guard Corps and the Iraqi paramilitary group Kata'ib Hezbollah, both of which are regarded by the U.S. as sponsors of international terrorism. In total, nine members of the Qatari royal family and 16 Qatari nationals were freed for a total price tag of $275 million, according to the Post. In one intercepted text message, Qatar's ambassador to Iraq, Zayed bin Saeed al-Khayareen, described the kidnappings as part of a coordinated shakedown by foreign governments. "The Syrians, Hezbollah-Lebanon, Kata'ib Hezbollah, Iraq—all want money, and this is their chance. All of them are thieves," he was quoted as saying. During a crisis in the region last year amid allegations of funding terrorist groups, Qatar repeatedly denied that it paid terrorist organizations in an effort to free hostages.

*Ex-Wynn Resorts CEO files defamation lawsuit against former employee:
Steve Wynn, who resigned in February as chief executive of Wynn Resorts Ltd (WYNN.O) following allegations of sexual misconduct, has filed a defamation lawsuit against a former employee of the casino company, the Wall Street Journal reported on Saturday. The lawsuit, filed last week in Nevada state court, charges that Jorgen Nielsen, a former artistic director at the Wynn Las Vegas salon, made "false and defamatory" statements to the Wall Street Journal and ABC News, according to the report.

*DID YOU KNOW? Did you know that LBN is read daily in Vietnam? Binh, an LBN reader from Saigon, Vietnam.
*Texas' Voter ID Law Does Not Discriminate and Can Stand, Appeals Panel Rules:
A federal appeals court upheld Texas' voter identification law on Friday, saying that it does not discriminate against black and Hispanic voters. The decision by a three-judge panel of the United States Court of Appeals for the Fifth Circuit, in New Orleans, overturned a lower-court ruling that had struck down the law. It was the latest milestone in a yearslong legal battle over the state's efforts to require voters to show government-issued identification in order to cast a ballot. The panel's decision, by a vote of 2 to 1, was the first time a federal court had upheld the law, a revamped version of one of the toughest voter ID restrictions in the country.The original law, which was known as Senate Bill 14 and was passed by the Republican-dominated Texas Legislature in 2011, required voters to show a driver's license, passport or other government-issued photo ID before casting a ballot. The law took effect in 2013, and it was found by the same federal appellate court to have a discriminatory effect on black and Hispanic voters, many of whom lack government-issued photo ID.

*LBN-NOTICED:   ***A power Hollywood crowd remembered Sandy Gallin at a memorial dinner a year after his death. Spies said that at the Nobu Malibu meal to remember music- mogul-turned-interior-design-whiz Gallin were close friends and clients including Calvin Klein, Jeffrey Katzenberg, Anjelica Huston, Joan Collins, Donna Karan, Bianca Jagger, Ron Meyer and Elaine Wynn. The dinner party was hosted by celebrity architect Scott Mitchell and Kelan Berwick. Gallin died last year at 76. He shaped the careers of Cher, Michael Jackson and Barbra Streisand before he began designing high-end homes.   ***Mandy Patinkin seeing Rufus Wainwright perform at St. Ann's Warehouse in Brooklyn.   ***Pop artistPeter Max at Nello in NYC for an early dinner.

*LBN-R.I.P.: Larry Harvey, the guru-like driving force behind Burning Man, the globally celebrated anti-establishment, anti-consumerist festival that he and a friend began 32 years ago on a San Francisco beach, died on Saturday at a hospital in San Francisco. He was 70. His death was announced on the Burning Man website. Mr. Harvey had a stroke on April 4.

*Michael ''BigMike'' Straumietis, CEO of Advanced Nutrients LTD, and Chris Collins, Best-Selling Author and Founder of Syndicate X, release "The Business Outlaws" Podcast.
Best friends, Michael ''BigMike'' Straumietis, CEO of Advanced Nutrients LTD, and best-selling author Chris Collins, founder of Syndicate X, have released the "The Business Outlaws" podcast with fellow host Jayme Foxx. According to BigMike, "The Business Outlaws" is "a podcast aimed to teach millennials the unfiltered truth about the mindset and tools needed to become a millionaire." Collins, who just recently signed with Abrams Artists Agency (AAA), continues to explain, "Our podcast will motivate, encourage, and guide out-of-the-box entrepreneurs in alternative ways of thinking and conducting business. Our podcast will be an opportunity for listeners to hear conversations that usually happen behind doors between high-level business owners." Jayme Foxx, who is best known for hosting CMT's Tattoo Titans, is estatic to be hosting the show alongside BigMike and Collins, and preps listeners for great and engaging episodes to come. She states, "Guests will include media and entertainment moguls, creative artists, highly successful business owners in unconventional industries, athletes, and high-capacity leaders, all who have a record of success and a story to tell about how they got there." BigMike adds, "On the podcast, we'll go deep into the experiences that helped shape our unconventional business thinking. On many episodes, we'll talk with guests about the successes and failures that catapulted them to the top of their peer-groups. It's shocking information, and it's definitely not what you might think." Subscribe now to be notified of new episodes: https://itunes.apple.com/us/podcast/the-business-outlaws/id1374373038?mt=2

*LBN-SITE OF THE DAY:    
Directory of United States federal, state and local government websites. Links to official executive, legislative and judicial branches of government.

*LBN-COMMENTARY by Matt Wilstein:  Michelle Wolf was admittedly relieved when she found out President Donald Trump would once again be skipping the annual White House Correspondents' Dinner this year.   "The first thing I thought when I heard that he wasn't going was, 'Oh, thank god I don't have to hear Trump eat,'" the comedian and host of this year's event told Jimmy Kimmel earlier this month. More recently, she called Trump "cowardly" for holding a rally in Washington, Michigan, instead, adding, "The only other person that didn't go was Reagan when he was shot. And he called in." Instead, Wolf was stuck on the dais with White House Press Secretary Sarah Huckabee Sanders. As she recently joked to The Daily Beast, "I'm just excited Sarah finally gets to go to prom." A rising star of the stand-up comedy scene, the former Daily Show contributor is about to launch her own weekly talk show called The Break on Netflix beginning May 27. And her speech to the room of D.C. journalists and their celebrity guests Saturday night proved that she is not afraid to offend the most powerful people in the country.

*LBN-COMMENTARY by Maureen Dowd: You can hear those heads exploding from here to Oslo. Republican lawmakers are pushing Donald Trump, the most combative man in the universe, for a Nobel Peace Prize. How unimaginable is this? Just picture a wildly hirsute cartoon figure with a hair-trigger temper festooned with a medal of Alfred Nobel reading "Pro pace et fraternitate gentium" ("For the peace and brotherhood of men").

*LBN-VIDEO LINK: Obama on Vladimir Putin —https://youtu.be/koy-KasFhFM

*LBN-COMMENTARY by Stereo Williams:  Janelle Monáe's new album Dirty Computer features the acclaimed singer-songwriter at her most revealing and freewheeling. The 32-year-old star is one of the most respected in music, and she's won raves and challenged listeners with an ambitious blend of funk, pop, rock, soul, and hip-hop that has often made her hard to define. But being pinned down has never been Monáe's style—and on Dirty Computer she lets her freak flag fly. Monáe has admitted that her early "android" persona and conceptual The Metropolis and ArchAndroid projects were sometimes driven by the need to protect herself from judgment. As Monáe has evolved as an artist, she's come into her own creatively and as a woman—and now seems fully in command of her art and emboldened by living in her truth. Like virtually every full-length release in her genre-bending discography, Monáe's Dirty Computer is a conceptual affair: In the accompanying short film, she's "Jane 57821," a nonconformist in the near future who "needs to be cleaned" by the powers-that-be. She's a rebel in love with her community and in love with Zen (Tessa Thompson)—and she's fighting to be herself.

*LBN-VIDEO LINK: The Best of "Without Notes" – TV's revealing interview show — "Without Notes" with Isabella Sinclaire – Episode 1: Sweet Home Alabama — https://youtu.be/xiphi9VQpNk

*LBN-COMMENTARY by Kevin Canfield: Smartphones and social media are turning us into dreadful narcissists. Would anyone care to dispute this? Yes, actually. His name is Will Storr, and he's a British journalist who's just published Selfie: How We Became So Self-Obsessed and What It's Doing to Us. Though the title of his book suggests otherwise, Storr says we're missing the point when we complain about technologically induced egotism: "We all think that these things"—Twitter, Facebook, the iPhone— "have caused the self-obsession, but of course that's not true." The root problem, he contends, isn't our devices or our social media sites. It's us. Or rather, it's the civilization we've built, a culture that for many decades has encouraged ever greater degrees of self-regard. Platforms like Twitter surely amplify our egocentric impulses, but Storr says it's wrong to blame technology for creating them. "It's the general public that chooses which ideas work—and not only chooses which ideas work, but chooses how those ideas are then used," says Storr, speaking from his home in Kent, England. "Silicon Valley are constantly throwing ideas at us; 99.9 percent of them we reject. A big chunk of those we do accept we start using in ways that the technologists weren't expecting. That's true of Twitter. Twitter launched as a service for free text messaging, but that's not what we used it for. The selfie camera—they called it the front-facing camera—was a thing that we could talk to our nans on our birthday. But that's not what we used it for, largely."

*LBN-A DIFFERENT VIEW: 
*LBN-OVERHEARD:   ***Vanessa Trump "went gangster" on Aubrey O'Day when she found out about the ­reality star's affair with her husband, Donald Trump Jr., we're told. Don Jr. infamously had a lengthy affair with O'Day in 2011 after she appeared as a contestant on NBC's "The Apprentice," on which he served as an "adviser" to his father, Donald Trump. Don Jr. even considered leaving Vanessa for O'Day, until his dad told him to "knock it off." But when Vanessa — who at the time had recently given birth to their third child — discovered the infidelity, she called singer O'Day to blast her with both barrels. 
LBN E-Lert Edited By Dan Gaylord