*Bloomberg to Cut $4.5 Million Check for Paris Climate Accord
Michael Bloomberg
, the former New York mayor and current 
UN
 special envoy for climate change, has pledged to write a $4.5 million check to cover Washington's financial commitment to the Paris climate accord after President 
Trump
 withdrew last year. Speaking on 
CBS' Face the Nation
 on Sunday, Bloomberg said the money would come out of his pocket personally. "America made a commitment and as an American if the government's not going to do it, we all have responsibility," he said. "I'm able to do it … I'm going to send them a check for the monies that America had promised to the organization as though they got it from the federal government." The billionaire also urged Trump to "change his mind" after pulling out of the climate pact, saying America is "part of the problem" and should therefore "go in and help the world stop a potential disaster." The U.S. became the only country to reject the agreement last year after Trump claimed it placed an unfair burden on Washington.
*Naked Gunman Opens Fire in Nashville Waffle House, Killing 4
Nashville police say a man wearing nothing but a jacket entered a Waffle House in the suburb of Antioch early Sunday morning and opened fire on customers, killing four and wounding several others. The gunman, described as a white man with short hair, is said to have abandoned his jacket and fled naked and on foot after a customer wrestled his rifle away from him. Police have asked the public to keep an eye out for a person of interest identified as 29-year-old Illinois resident Travis Reinking. "Keep your doors locked, keep your eyes open. If you see this individual—if you see a nude guy walking around this morning—call the police department immediately," Metro Nashville police spokesman Don Aaron. The names of the victims have not yet been released.

*Romney Fails to Win GOP Nomination for Utah Senate Bid, Forced to Enter Primary
Mitt Romney on Saturday was unable to secure the Utah Republican Party's nomination to run unopposed for the U.S. Senate seat belonging to retiring Sen. Orrin Hatch. The 2012 Republican presidential nominee fell short of the required 60 percent of votes, earning only 49 percent, according to CNN. Romney, who got a ringing endorsement from his on-again, off-again foe President Trump in February, will now have to square off against 11 other contenders in a June primary. He said he's looking forward to it, however. " This is terrific for the people of Utah, and I really want to thank the delegates who stayed so late to give me the kind of boost that I got here today," he said late Saturday. "We're going to have a good primary."

*Trump Considers 'Full Pardon' of Late Boxer Jack Johnson After Sylvester Stallone Call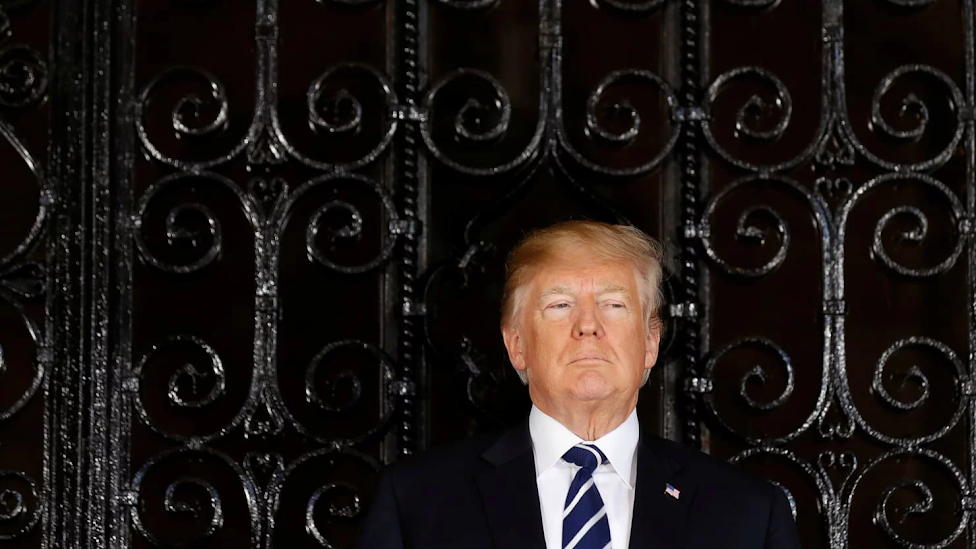 President Trump says he is considering issuing a "full pardon" for a boxer who died in 1946 after getting a call from Sylvester Stallone. "Sylvester Stallone called me with the story of heavyweight boxing champion Jack Johnson. His trials and tribulations were great, his life complex and controversial," Trump tweeted late Saturday. "Others have looked at this over the years, most thought it would be done, but yes, I am considering a Full Pardon!" he said. Johnson became the first black heavyweight boxing champion in 1908 and dominated the boxing scene for years. But in 1913, he was convicted by an all-white jury for transporting his white girlfriend across state lines, a charge for which he spent a year in prison. He died in 1946. Johnson's great-great niece and several lawmakers have called for a posthumous pardon for years, but previous presidents have declined to grant one. Justice Department guidelines advise against posthumous pardons, saying "the pardon and commutation requests of living persons" are generally preferred.

*THINK FREELY – READ LBN: Independent news and information. Make up your own (damn) mind. Not Liberal. Not Conservative. Not Republican. Not Democratic. Fearlessly Independent and unbiased!
*Pippa Middleton Expecting Her First Child
Pippa Middleton, the younger sister of the Duchess of Cambridge, is reportedly expecting her first child with husbandJames Matthews. Sources cited in British media say she has already revealed the big news to family and friends after getting a 12-week scan last week. Kate Middleton, who is about to give birth to her third child with Prince William, reportedly "could not have been more delighted" with the news. A friend quoted by the Sunday Express said Pippa's pregnancy had provided "much-needed happiness" to the family. The news comes just weeks after David Matthews, Pippa's father-in-law, was charged by French authorities for the alleged rape of a minor.

*LBN- ENTERTAINMENT NEWS: A Quiet Place has climbed back to the top spot in theaters in its third weekend, earning $22 million. The thriller, starring Emily Blunt and John Krasinski, who also directs the film, so far boasts a total domestic haul of $132 million less than a month after its release. Dwayne Johnson's Rampage, an action flick about animals that mutated into monsters, dropped down to second place this weekend with $21 million. Amy Schumer's I Feel Pretty debuted to $16.2 million, claiming third place despite less than stellar reviews.

*LBN- FACT OF THE DAY:  In rare instances, some spider bites can cause blood disorders. For example, the brown recluse venom may cause red blood cells to burst. This can lead to other symptoms, such as acute kidney injury and jaundice.
*LBN- THOUGHT OF THE DAY: "If all the year were playing holidays; To sport would be as tedious as to work." – William Shakespeare

*LBN- R.I.P.: Nabi Tajima, the world's oldest known person and the last survivor of the 19th century, died Saturday in a Japanese hospital. She was 117. "She passed away as if falling asleep. As she had been a hard worker, I want to tell her 'rest well,'" Hiroyuki, her 65-year-old grandson, told Japan's Kyodo News. Tajima was hospitalized about a month ago, but she spent most of her recent years bedridden. Born on April 4, 1900, she raised seven sons and two daughters, and at the time of her death reportedly had more than 160 descendants, including several great-great-great-grandchildren. With Tajima's passing, the title of world's oldest person has been handed over to another Japanese woman, 116-year-old Chiyo Miyako.

*LBN- FAMOUS BIRTHDAY: Jack Nicholson (1937)
Jack Nicholson is an American actor and filmmaker who has performed for more than 60 years. Nicholson is known for playing a wide range of starring or supporting roles, including satirical comedy, romance and dark portrayals of antiheroes and psychopathic characters. His most known and celebrated films include the road drama Easy Rider (1969), One Flew Over the Cuckoo's Nest (1975), Terms of Endearment(1983), and the horror film The Shining (1980).

LBN- SITE OF THE DAY:    
The maps and lists show events which have been located by the USGS and contributing agencies within the last 30 days. They should not be considered to be complete lists of all events in the US and adjacent areas and especially should not be considered to be complete lists of all events M4.5+ in the world. In most cases, we locate and report on earthquakes worldwide of magnitude 5.0 and larger in 30 minutes or less. Additionally, we locate and report on earthquakes magnitude 4.0 and larger within the contiguous US and populated regions of Alaskawithin 30 minutes. Earthquakes of magnitude 2.0 or greater within the US and populated regions of Alaska are often rapidly reported if they occur within the region of a contributing local seismic network.

*"Tell YOUR Story" – "The Best Promotional Deal On The Web"
Now YOU can tell YOUR unique story in the world-famous LBN E-Lert – www.LBNElert.com – and communicate directly with LBN readers in all 50 of the United States and 26 foreign countries.
Amazing coverage with YOUR story, YOUR headline, YOUR photo and YOUR website. And then, of course, you can share this LBN story on all YOUR Social Media! And it's really easy to do. Simply send your story (not to exceed 250 words) including a photo and link to: LBNElert@TimeWire.net. We will approve and run.
The cost is a mere $250 payable via PayPal or credit card. This is (by-far) one of the best deals in the world of digital promotion and only available to LBN subscribers.

*LBN OVERHEARD:   ***Jay-Z appeared to give Cardi B and her forthcoming baby his blessing this weekend during round 2 of Beyonce's Coachella set by rubbing her belly and giving her prayer hands.   ***Verne Troyer — best known for playing Mini-Me in the 'Austin Powers' comedies, and for being one of the shortest men in the world — has died. Verne died Saturday, according to a statement from his family. We'd been told he was on some form of life support since being taken to the hospital earlier this month after cops got a report he was drunk and suicidal, and was treated for possible alcohol poisoning. Verne's family says during the recent adversity, "he was baptized while surrounded by his family."   ***Kourtney Kardashian celebrated big the year before her big 4-0 … at the happiest place on earth. The 39-year-old and her extended brood hit up Disneyland Saturday.  Boyfriend Younes Bendjima, Kris Jenner, Corey Gamble, and her children, Mason and Penelope joined her.   ***Jimmy Kimmel celebrated his son Billy's first birthday on Saturday. Billy was diagnosed with tetralogy of fallot with pulmonary atresia and underwent open-heart surgery at 3 days old. In December, at 7-months old, Billy underwent his second heart surgery. Since going public with his family's troubles, Kimmel has become outspoken about the health care in America. He publicly slammed the GOP health care bill last fall.

*LBN- A DIFFERENT VIEW:….
LBN E-Lert Edited By Renee Preston