*The Taliban Have Gone High-Tech. That Poses a Dilemma for the U.S.:
Once described as an ill-equipped band of insurgents, the Taliban are increasingly attacking security forces across Afghanistan using night-vision goggles and lasers that United States military officials said were either stolen from Afghan and international troops or bought on the black market. The devices allow the Taliban to maneuver on forces under the cover of darkness as they track the whirling blades of coalition helicopters, the infrared lasers on American rifles, or even the bedtime movements of local police officers. With this new battlefield visibility, the Taliban more than doubled nighttime attacks from 2014 to 2017, according to one United States military official who described internal Pentagon data on the condition of anonymity. The number of Afghans who were wounded or killed during nighttime attacks during that period nearly tripled. That has forced American commanders to rethink the limited access they give Afghan security forces to the night-vision devices. Commanders now worry that denying the expensive equipment to those forces puts them at a technological disadvantage, with potentially lethal consequences. For years, American commanders have been reluctant to give night-vision equipment to rank-and-file Afghan soldiers and police officers out of concern of widespread corruption among those forces. The devices — headsets and infrared lasers — are usually given only to elite Afghan commandos and police special mission units, according to American military officials.

*'No more DACA deal,' Trump says as he threatens to 'stop' NAFTA if Mexico doesn't better secure border:


President Trump said Sunday that there would be no deal to legalize the status of millions of "dreamers," undocumented immigrants brought to the United States as children, and directed congressional Republicans to pass tough new anti-immigration legislation. Trump also criticized Mexican authorities as being too lax about border security, saying the U.S.-Mexico border was "getting more dangerous." He threatened to "stop" the North American Free Trade Agreement if Mexico does not "stop the big drug and people flows." In fiery Sunday morning tweets, sent an hour after he wished Americans a "HAPPY EASTER" and minutes before he attended a church service here, Trump vowed, "NO MORE DACA DEAL."

*LBN-INVESTIGATES: London's murder rate has overtaken New York City's for the first time ever as the twelfth person has been killed in just 19 days. February marked the first month in history books that London had more murders than the American city with a total of 15 homicides. Out of the 15 killed, nine were aged 30 or younger. In March, there were 22 murders, which is likely to match if not beat out New York's numbers.

*THINK FREELY – READ LBN: MAKE UP YOUR OWN (DAMN) MIND! Did you know that 84% of readers in all 50 states and 26 foreign countries find LBN "fearlessly independent" and "unbiased."
*ALARMING – Rogue Chinese Space Station to Crash Back to Earth on Monday
China's Tiangong 1 space station, part of an ambitious space project that "ceased functioning" in 2016, is expected to slam into Earth's atmosphere at some point on Monday, the country's Manned Space Agency said Sunday. The 10.4-meter long spacecraft has been making its way back to Earth since China lost control of it for unknown reasons in 2016. The European Space Agency has offered similar forecasts for the "Heavenly Palace's" estimated time of arrival, though no one has any idea where it might land. Experts have reassured that it is unlikely to cause any major damage, as most of the station will likely burn up upon re-entry. "There is no need for people to worry about its re-entry into the atmosphere," China's Manned Space Engineering Office said in a statement on state media. "It won't crash to the Earth fiercely, as in sci-fi movie scenarios, but will look more like a shower of meteors," the agency said. The Chinese government is already working on a new, larger orbital station that could replace Tiangong 1—one that could give China a big advantage over the U.S.

*Christie: If Trump uses 'hyperbolic' style with Mueller it could send him to jail: 
Former New Jersey Gov. Chris Christie (R) on Sunday warned that President Trump's "hyperbolic" style could have consequences if he testifies for special counsel Robert Mueller's Russia investigation. "One of the things that makes the president who he is is that he's a salesman, and salesmen at times tend to be hyperbolic," Christie said during a panel on ABC's "This Week." "That's OK when you're working on Congress. It is not OK when you're sitting talking to federal agents because, 18 U.S.C. 1001 is false statements to federal agents, that's a crime, that can send you to jail."

*BRUTAL – Shark Attacks Hawaii Paddleboarder 100 Yards Offshore
A 25-year-old paddleboarder has been hospitalized after suffering multiple injuries in a shark attack off Hawaii's Big Island on Saturday. The unidentified victim was reportedly stand up paddle boarding at Kukio Beach about 100-150 yards offshore when a shark swam up to his board and bit him. A private safety team at the beach "heard a scream from the ocean and they took a four man canoe out to find a male individual" with "injuries to his right side extremities," Fire Capt.Michael Grace told KHON-TV. The man was airlifted to a hospital, where he was listed in critical condition.

*'Ready Player One' Wins Weekend Box Office 
Steven Spielberg's Ready Player One opened to an estimated $53 million on Easter weekend, defying expectations to steal the No. 1 spot in theaters. The VR-fantasy flick, set in dystopian 2045 and peppered with 1980s pop culture references, follows one man's quest to find a digital Easter egg in the virtual world of the Oasis. Starring Tye Sheridan, Olivia Cooke, Lena Waithe, and Ben Mendelsohn, the film is adapted from Ernest Cline's popular sci-fi novel of the same name. Ready Player One had the advantage of a Thursday release, giving it a leg up over Tyler Perry's Acrimony, which claimed second place with an estimated $17 million. Disney and Marvel's Black Panther, which dominated theaters for five straight weeks, came in third in its seventh weekend with an estimated $11 million.

*"Tell YOUR Story" – "The Best Promotional Deal On The Web"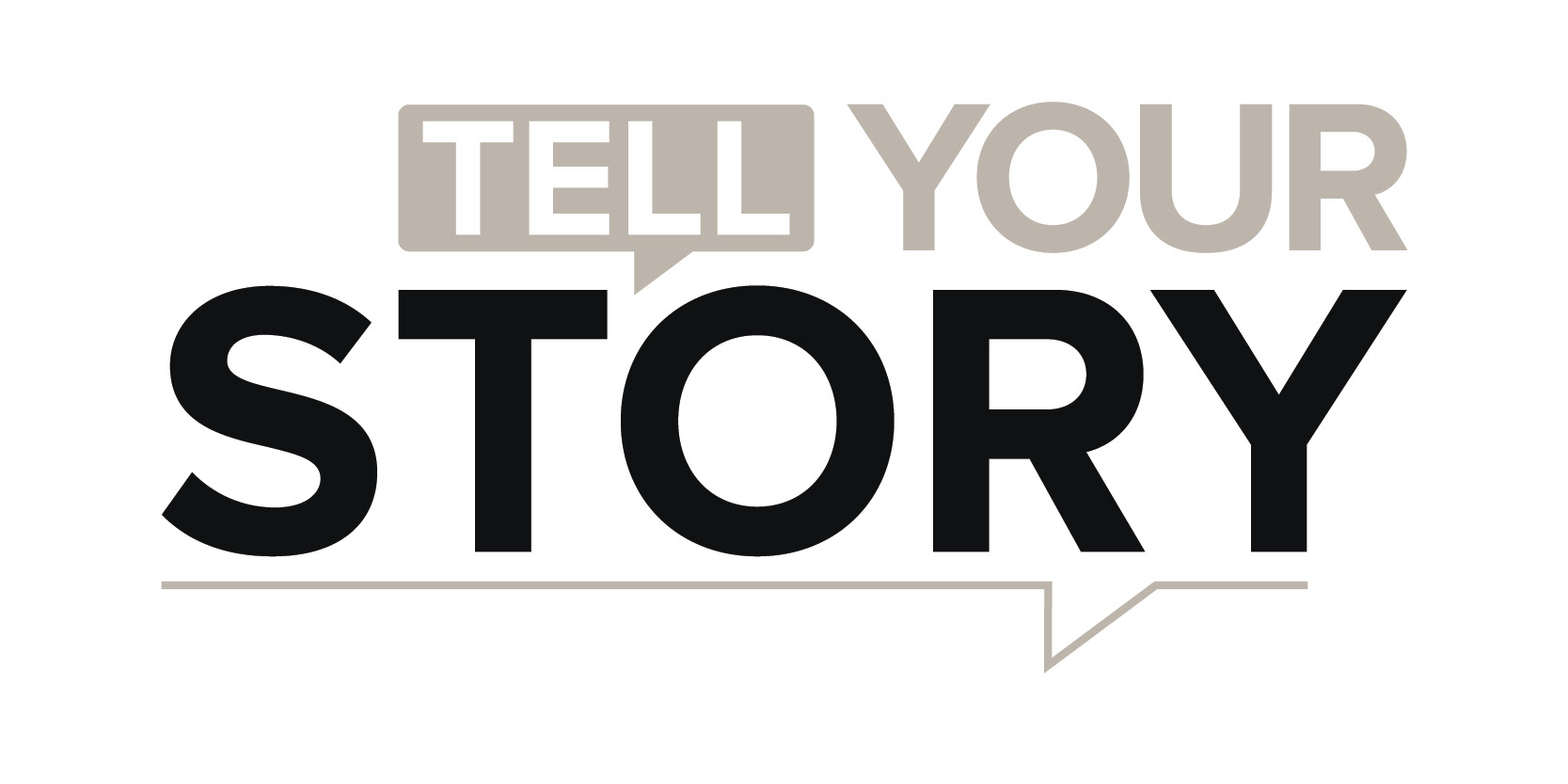 Now YOU can tell YOUR unique story in the world-famous LBN E-Lert – www.LBNElert.com – and communicate directly with LBN readers in all 50 of the United States and 26 foreign countries.
Amazing coverage with YOUR story, YOUR headline, YOUR photo and YOUR website. And then, of course, you can share this LBN story on all YOUR Social Media! And it's really easy to do. Simply send your story (not to exceed 250 words) including a photo and link to: LBNElert@TimeWire.net. We will approve and run.
The cost is a mere $250 payable via PayPal or credit card. This is (by-far) one of the best deals in the world of digital promotion and only available to LBN subscribers.

*Report: Trump Freezes $200 Million Pledged for Syrian Recovery Efforts
President Trump has frozen more than $200 million in funds meant to aid stabilization and recovery efforts in Syria, The Wall Street Journal reports. The move came just a day after the president said American troops would soon pull out of the war-torn country and "let the other people take care of it now." U.S. officials cited by the Journal said the State Department has been ordered not to spend the funds, which were pledged by then-Secretary of State Rex Tillerson in February. Trump is said to have made the decision to put a hold on the funds after reading news reports that Washington had promised an additional $200 million to help the country's recovery after more than seven years of war. While the Islamic State has lost all but about 5 percent of territory in Syria, some fear an early exit by U.S. forces could lead to a resurgence of the group. The move has also raised concerns about Russia and Iran gaining more control in the region, an alarming prospect for Israel and Saudi Arabia.

*LBN-MUSIC INSIDER:   ***Music mogul Doug Morris is about to go back into business with Warner Music Group, the company that fired him in 1995. Morris, 79, whose last day as chairman of Sony Music was Friday, isn't ready to retire. He's launching a new record label, 12 Tone, and is reportedly close to signing a distribution deal with Warner.   ***Top hip-hop agents Caroline Yim and Zach Iser have left ICM Partners to join CAA, a source close to the situation confirms. The source said that the competition for the bicoastal pair — who work together closely and rep Migos, Future, SZA, Kehlani, SchoolBoy Q, Rae Sremmurd, Lil Yachty, Anderson.Paak, Chris Brown, Daniel Caesar and others — was fierce, with virtually every major agency in on the action. Ultimately, despite a strong proposal to keep the pair at ICM, they elected to join Rob Light at CAA. Yim is based in Los Angeles; Iser in New York.

*LBN-SITE OF THE DAY:    
Top 100 April Fool's Day Hoaxes of All Time
A reference guide to hoaxes, pranks, practical jokes, frauds, tricks, and other forms of deception.

*LBN-VIDEO LINK:  FUNNY! – How To Not Get Your Ass Kicked By The Police – Chris Rock — https://youtu.be/OEvMc-K8XHY

*LBN-COMMENTARY by Michael Eric Dyson: In June 1966, less than two years before he was killed, the Rev. Dr. Martin Luther King Jr. preached from his Atlanta pulpit of the dynamic dance between Good Friday and Easter, between death and resurrection, between despair and hope. "The church must tell men that Good Friday is as much a fact of life as Easter; failure is as much a fact of life as success; disappointment is as much a fact of life as fulfillment," he said. Dr. King added that God didn't promise us that we would avoid "trials and tribulations" but that "if you have faith in God, that God has the power to give you a kind of inner equilibrium through your pain." From nearly the moment he emerged on the national scene in the mid-1950s until his tragic end in 1968, 10 days before Easter, Dr. King was hounded by death. It was his deep faith that saw him through his many trials and tribulations until the time he was fatally shot on that motel balcony at 6:01 p.m. on April 4 in Memphis. Faith summoned Dr. King, an ordained Baptist preacher, to the ministry. It made him a troublemaker for Jesus and it led him to criticize the church, criticize the world around him and, in turn, be criticized for those things. In honoring his legacy today, we must not let complacency or narrow faith blind us to what needs to trouble us too.

*LBN-COMMENTARY by Barry Diller: I see it in our companies, where the relationships between people are changing. We recently had a formal complaint made by a woman who said that she was at a convention with her colleagues and she was asked to have a drink with her boss. Period. That was the complaint.

*LBN-VIDEO LINK: Dana Carvey Shows Off His 'Micro Impressions' — https://youtu.be/6XxekvLlQYY

*LBN-HISTORICAL COMMENTARY by J. K. Rowling: Talent and intelligence never yet inoculated anyone against the caprice of the fates.

*LBN-A DIFFERENT VIEW:…
*LBN-OVERHEARD:   ***Dwayne 'The Rock' Johnson has opened up about his secret battle with his mental health after suffering from depression for decades. The 45-year-old actor has become known as one of the biggest action heroes in showbiz, but has opened up for the first time about his inner struggles. He confessed that the bouts of low mood started when he was living in poverty as a child – and witnessed his mother, Ata, attempt suicide when he was just fifteen years old.   ***Andy Warhol has become such an icon that a photo of his medicine cabinet is expected to fetch at least $6,000 on April 10 at Sotheby's. The photo — and another showing Warhol's wig, glasses and Longines watch — was taken by David Gamble, who spent eight days shooting in Warhol's East 66th Street townhouse in 1987 before it was sold.   ***Arnold Schwarzenegger is in good spirits as he recovers from heart surgery in a Los Angeles hospital. The 70-year-old "Terminator" actor and former California governor underwent a scheduled procedure to replace a valve on Thursday. His spokesman Daniel Ketchell says he played with one of his old action movie catchphrases when he regained consciousness and announced, "I'm back." Ketchell said Saturday in an email Schwarzenegger "continues to be doing very well, in good spirits, and recovering."

LBN E-Lert Edited By Dan Gaylord