*MAKE UP YOUR OWN (DAMN) MIND – READ LBN
*Nikki Haley: New Russia Sanctions to Be Announced Monday
The U.S. is preparing a new round of sanctions against Russia to be announced Monday, U.S. Ambassador to the United Nations Nikki Haley said Sunday. In an interview on CBS' Face the Nation, Haley said the sanctions were part of the "strong message" the Trump administration has sent on the use of chemical weapons in Syria, with Russia caught in the middle for "propping up [Syrian President Bashar] Assad." "You will see that Russian sanctions will be coming down" from the Treasury Department, she said. "Secretary Mnuchin will be announcing those on Monday, if he hasn't already." In an earlier interview with Fox News Sunday, Haley said U.S. relations with Russia had become "very strained" in recent days. But Russia's involvement "with all the wrong actors" in Syria, Iran, and Venezuela "continues to be a problem," she said. "Right now they don't have very good friends and right now the friends that they do have are causing them harm. I think they're feeling that."

*Stormy Daniels to Attend Court Hearing for Trump Lawyer Michael Cohen
Adult film star Stormy Daniels plans to attend Monday's court hearing for Michael Cohen, President Trump's personal lawyer who admitted to paying her $130,000 to keep quiet about an alleged sexual affair. Daniels' lawyer, Michael Avenatti, confirmed Daniels' attendance in an interview with CNN's Jake Tapper on Sunday. "I'm going to be there at 2. I can announce that we got comfortable with a security plan last night for my client, she's going to attend at 2 on Monday," Avenatti said. "I think Monday afternoon could prove to be very interesting," he said. FBI agents raided Cohen's office and apartment last week as part of a recently announced criminal investigation into his "personal business dealings." Daniels, who is suing Cohen for defamation, will attend the hearing "to ensure that she is heard and that she's represented," Avenatti said. She does not intend to provoke Cohen, he said, but rather "wants to make sure that the American people know that she's behind efforts to bring to light as much information and documents as possible."

*Trump's Approval Rating Reaches Highest Level This Year
President Trump's average approval rating has inched up to 40 percent in the latest ABC News/Washington Post poll, the highest level the president has seen this year. January polls had earlier put his approval rating at 36 percent. Those who disapprove of Trump's job in the White House still outweigh those who support his work, with 56 percent of Americans unhappy with his job performance compared to 40 percent who expressed approval. Nearly a year and a half into his term, his average approval rating is still the lowest on record dating back to the presidency of Harry Truman, according to ABC News. While his handling of the economy saw an even split of 46-percent disapproval to 48-percent approval, 61 percent of respondents saw him as unlikeable "as a person." Thirty-two percent view his personality favorably. The poll, conducted from April 8-11, was conducted among 1,002 adults.

*More Than 200 Million Eggs in Nine States Recalled Over Salmonella Fears
The Food and Drug Administration is sounding the alarm over millions of eggs sold in at least nine U.S. states that may be contaminated with salmonella. Rose Acre Farms, an Indiana farm that supplies eggs to numerous retail chains, has voluntarily recalled nearly 207 million eggs as a result of the potential contamination. "Consumers with these eggs shouldn't eat them," FDA Commissioner Scott Gottlieb warned on Twitter late Saturday. "Throw them away or return them to place of purchase for credit or refund." The eggs were sold under the brands Country Daybreak, Coburn Farms, Crystal Farms, Sunshine Farms, among others. So far, they have reached consumers in Colorado, Florida, New Jersey, New York, North Carolina, Pennsylvania, South Carolina, Virginia and West Virginia, according to the FDA. At least 22 illnesses have already been reported.

*Starbucks CEO Sorry for Arrest of Two Black Men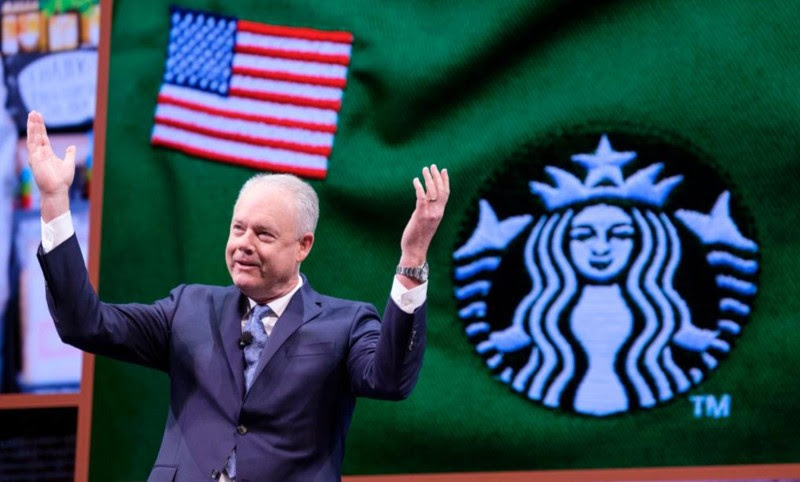 Starbucks CEO Kevin Johnson apologized late Saturday after a viral video showed two black men arrested at a Philadelphia coffee chain last week while reportedly waiting to meet a friend. "The video shot by customers is very hard to watch and the actions in it are not representative of our Starbucks mission and values," Johnson said in a statement. "The basis for the call to the Philadelphia police department was wrong." Both the coffee chain and the Philadelphia police are facing accusations of racial profiling over the incident. In video shot by a bystander, six police officers can be seen surrounding and handcuffing two black men who were simply sitting at a table. A third man, who is white, then arrives and tells police the two men were waiting to meet him. Philadelphia Police Commissioner Richard Ross stood by the police officers on Saturday, saying they "did absolutely nothing wrong." The Phildelphia Police Department said a Starbucks employee had called 911 to complain of the two men allegedly trespassing.

*Activist Found Burned to Death in 'Protest Suicide' in Brooklyn Park
A prominent gay rights attorney and environmental activist reportedly set himself on fire in a Brooklyn park early Saturdayas a "protest suicide" to call attention to the harm being done to the planet. David Buckel, 60, left a note for police near where his charred remains were found in Prospect Park earlySaturday, according to the New York Daily News. "My name is David Buckel and I just killed myself by fire as a protest suicide. I apologize to you for the mess," the hand-written note reportedly read. In a separate note, he said his "early death by fossil fuel reflects what we are doing to ourselves." "Here is a hope that giving a life might bring some attention to the need for expanded actions, and help others give a voice to our home, and Earth is heard," the note reportedly read. Buckel's remains were found by a jogger early Saturday, and police have closed off part of the park while investigators process the scene.

*LBN-VIDEO LINK: The Most Beautiful Shots In Movie History — https://youtu.be/xBasQG_6p40

*'Rampage' Claims No. 1 Spot in Theaters
The sci-fi action flick Rampage dominated North American theaters this weekend, opening to $34.5 million to knock A Quiet Place out of the No. 1 spot. Starring Dwayne Johnson, Naomie Harris, and Malin Akerman, Rampage follows a primatologist's desperate quest to stop genetically mutated animals from destroying Chicago. A Quiet Place, the directorial debut of The Office star John Krasinski, stayed strong in its second weekend with $32.9 million, taking second place in theaters. Third place went to Truth or Dare, a supernatural thriller starring Tyler Posey and Lucy Hale that raked in $19 million in its debut weekend.

*Serial Entrepreneur Actress Christina Fulton Teams UP with "HER" Magazine for the March Issue Cover as their Spring Girl
Christina Fulton, Entrepreneur and CEO of Immortal Beautyskincare, gives HER magazine an exclusive interview to reveal why she has reinvented herself once again. She chose to share her journey and next big move with HER magazine because of their focus on the pioneering achievements of today's women and that is what Fulton prides herself on. Since she can remember, Fulton has been obsessed with health and fitness. This is attributed to her family's lineage to both worlds, especially her father's dynamic experience, playing basketball for the Los Angeles Lakers and, later, becoming a chemical engineer. Fulton found herself following her father's footsteps and excelling in both sectors. She brought together her knowledge in the science of health and her athleticism to become a "leader in skin fitness." She is a fitness goddess and a practice of her preaching; she teaches inspirational, high-energy cycling in the famous Hollywood studio, Crunch. Today, Fulton brings her health to the forefront and is now taking on the world of anti-aging from Beverly Hills! She has joined forces with Japanese titan, Iki Sakakura, to create a technology-advanced anti-aging disruptor, called Immortal Beauty skincare. The unique, Japanese-inspired skincare line is unlike anything on the market today. Immortal Beauty will launch on their e-commerce website and at exclusive retailers at the end of 2018. Later this spring, Fulton and HER magazine, are uniting to create an event around inspirational women that are speaking up for what they believe in and making the necessary change needed in the world today. Fulton and Madsen are two inspirational sisters about to crush the next level of what it means to be a female entrepreneur today. They both believe in the power of women supporting each other to make the difference they want to see in the world.

*LBN-VIDEO LINK: The Coolest Travel Hacks — https://youtu.be/_gvA670PKaQ

*LBN- A DIFFERENT VIEW: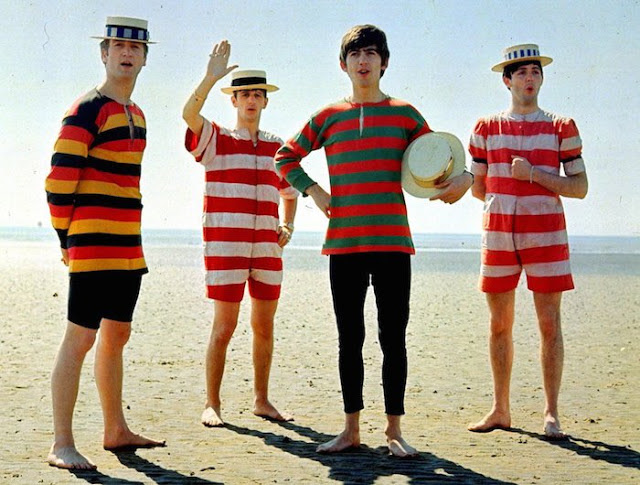 LBN E-Lert Edited By Dan Gaylord