*FBI Raided Paul Manafort's Home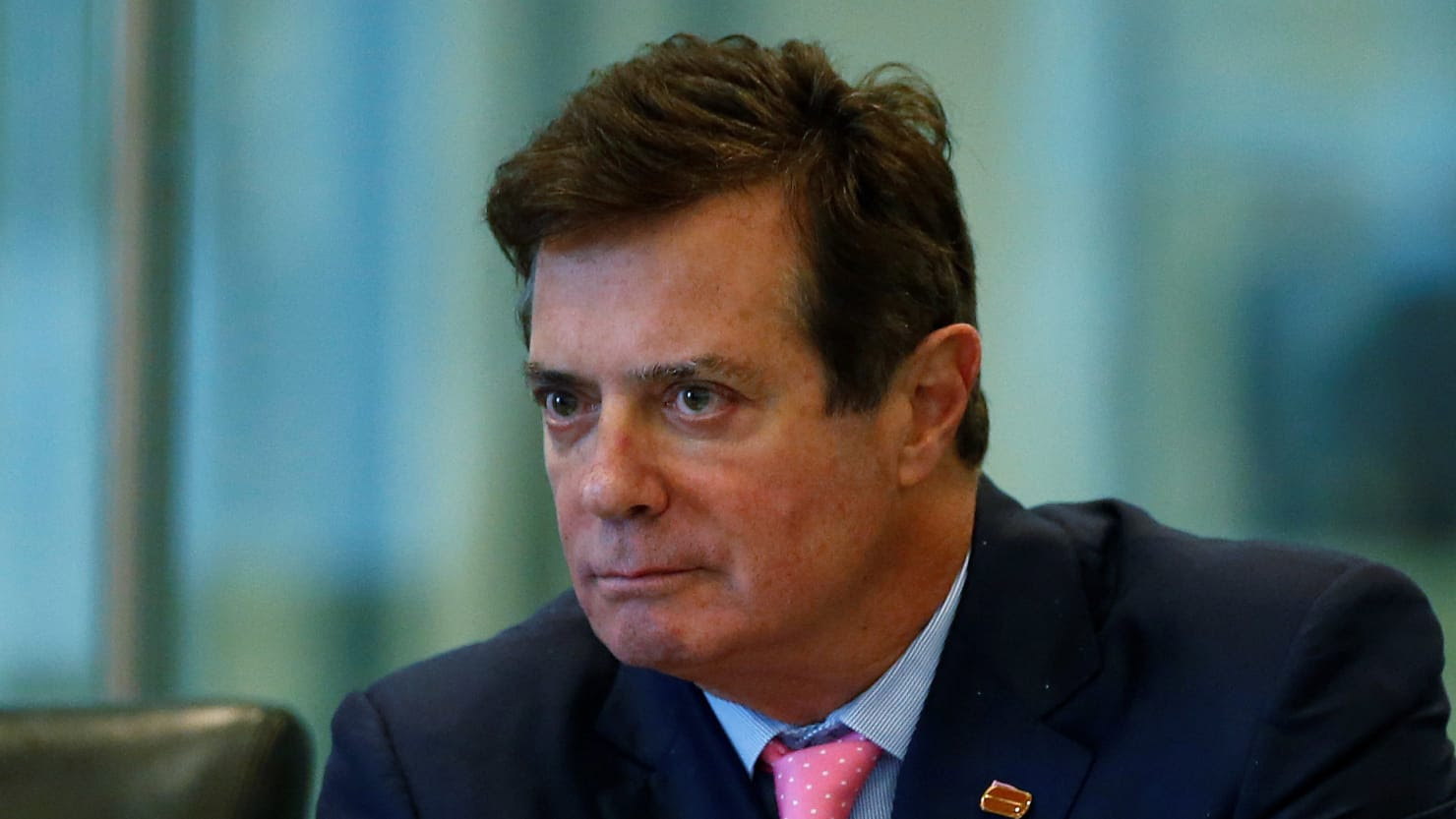 The FBI raided Paul Manafort's home last month, the Washington Post reported Wednesday, executing a search warrant to seize documents. Agents allegedly entered Manafort's home in Alexandria, Virginia before dawn on July 26. "The search warrant was wide-ranging, and FBI agents working with special counsel Robert S. Mueller III departed the home with various records," the Post reported.
*Tillerson Urges Calm After Trump's Fiery North Korea Threat

The morning after President Trump and North Korean dictatorKim Jong Un traded threats of violence, Secretary of StateRex Tillerson cautioned against fear and assured Americans to have "no concerns." The president on Tuesday warned that any additional threats made by the isolated nation would be "met with fire and fury like the world has never seen." According to Tillerson, that was simply a way of communicating directly with Kim: "What the president is doing is sending a strong message to North Korea in language that Kim Jong Un can understand, because he doesn't seem to understand diplomatic language," the secretary said. "I think the president just wanted to be clear to the North Korean regime on the U.S. unquestionable ability to defend itself, will defend itself and its allies." Tillerson added: "Americans should sleep well at night."
*Bruce Springsteen Confirms Intimate, 8-Week Broadway Run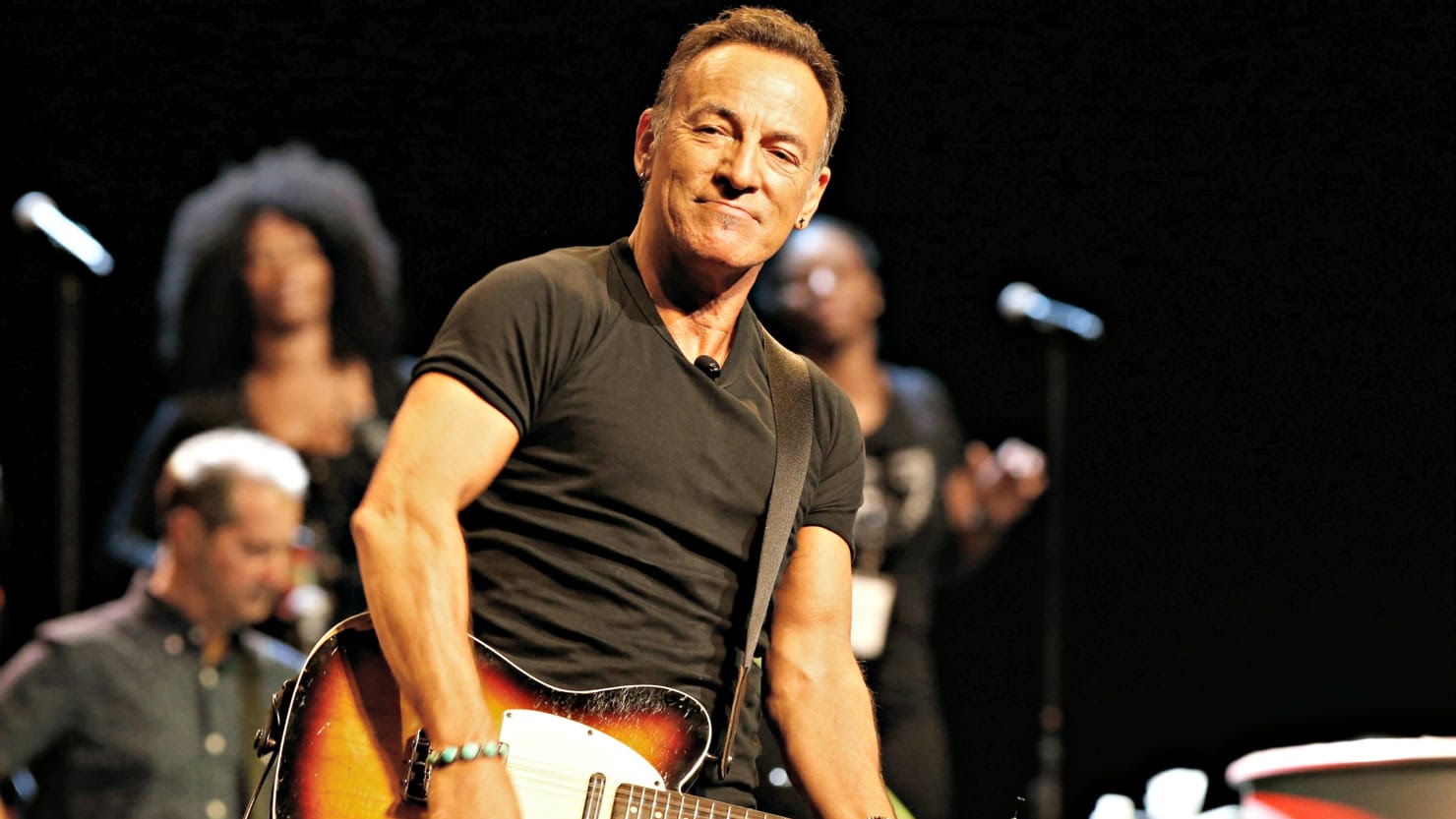 Bruce Springsteen
on Wednesday
 confirmed an eight-week run of Broadway performances, set to begin in October at the Walter Kerr Theater. The engagement, titled "Springsteen on Broadway," will feature the legendary singer-songwriter performing songs from all eras of his career as well as readings from his 2016 memoir 
Born to Run
. "I wanted to do some shows that were as personal and as intimate as possible," Springsteen said in a statement. "I chose Broadway for this project because it has the beautiful old theaters which seemed like the right setting for what I have in mind. In fact, with one or two exceptions, the 960 seats of the Walter Kerr Theatre is probably the smallest venue I've played in the last 40 years. My show is just me, the guitar, the piano and the words and music. Some of the show is spoken, some of it is sung. It loosely follows the arc of my life and my work. All of it together is in pursuit of my constant goal to provide an entertaining evening and to communicate something of value."
*N. Korea Says It Has Released Korean-Canadian Pastor
North Korea says it has released a Korean-Canadian pastor who was held for two-and-a-half years in detention. Hyeon Soo Lim has been Pyongyang's longest-held Western prisoner in decades, and he was released on "sick bail" Wednesday for "humanitarian" reasons, according to North Korean state-run news. Hyeon was sentenced to a life of hard labor in prison after a conviction in December 2015, but the 62-year-old has experienced deteriorating health while in custody.
*LBN-WHERE THE ELITE AND UNDERDOGS MEET
*FREE LBN-ADS FROM LBN READERS:
See what your art is worth! When was the last time you had your art appraised? Art Asset Management group, a boutique appraisal firm in Beverly Hills, writes fine art appraisal reports for all types of values and intended uses including donations, divorce, insurance, estate planning/taxes, as well as art legacy planning, auction representation, research for selling or purchasing, guest lecturer, expert witness and art executor. Over 38 years in the business of art, 
Xiliary Twil
, President, is an accredited senior appraiser with the American Society of Appraisers, providing impartial and unbiased professional analyses. 
Call or email, 310 – 991 – 8945, art@artassetmgtgroup.com,http://www.artassetmanagementgroup.com

*French Police Shoot, Arrest Man After Attack on Soldiers
French police say a man was shot and arrested during their hunt for the driver who allegedly rammed a BMW into six soldiers in a Paris suburb early 
Wednesday
 morning. The arrest was violent and police opened fire, CBS News reports. The Paris prosecutor's office is investigating the attack as terrorism. None of the military personnel are reported to have sustained life-threatening injuries. No other people were inside the vehicle, and it was not immediately clear if the man arrested is the driver suspected in the attack or otherwise connected to the investigation.
*LBN – THIS DAY IN HISTORY
Singapore Is Expelled from Malaysia (1965)
After more than a century of British rule, Singapore gained independence in 1959. 
Four years later
, it joined with nearby territories to form Malaysia. However, racial and economic tensions arose, and 
two years later
, the Malaysian parliament unanimously voted to expel Singapore.
*LBN – SITE OF THE DAY
"The easy to understand dictionary with example sentences, famous quotes and audio pronunciations. Includes: thesaurus, business dictionary, computer dictionary, medical dictionary and more."
*LBN – VIDEO LINK:
*Kenyan Opposition Leader Claims Election Was Hacked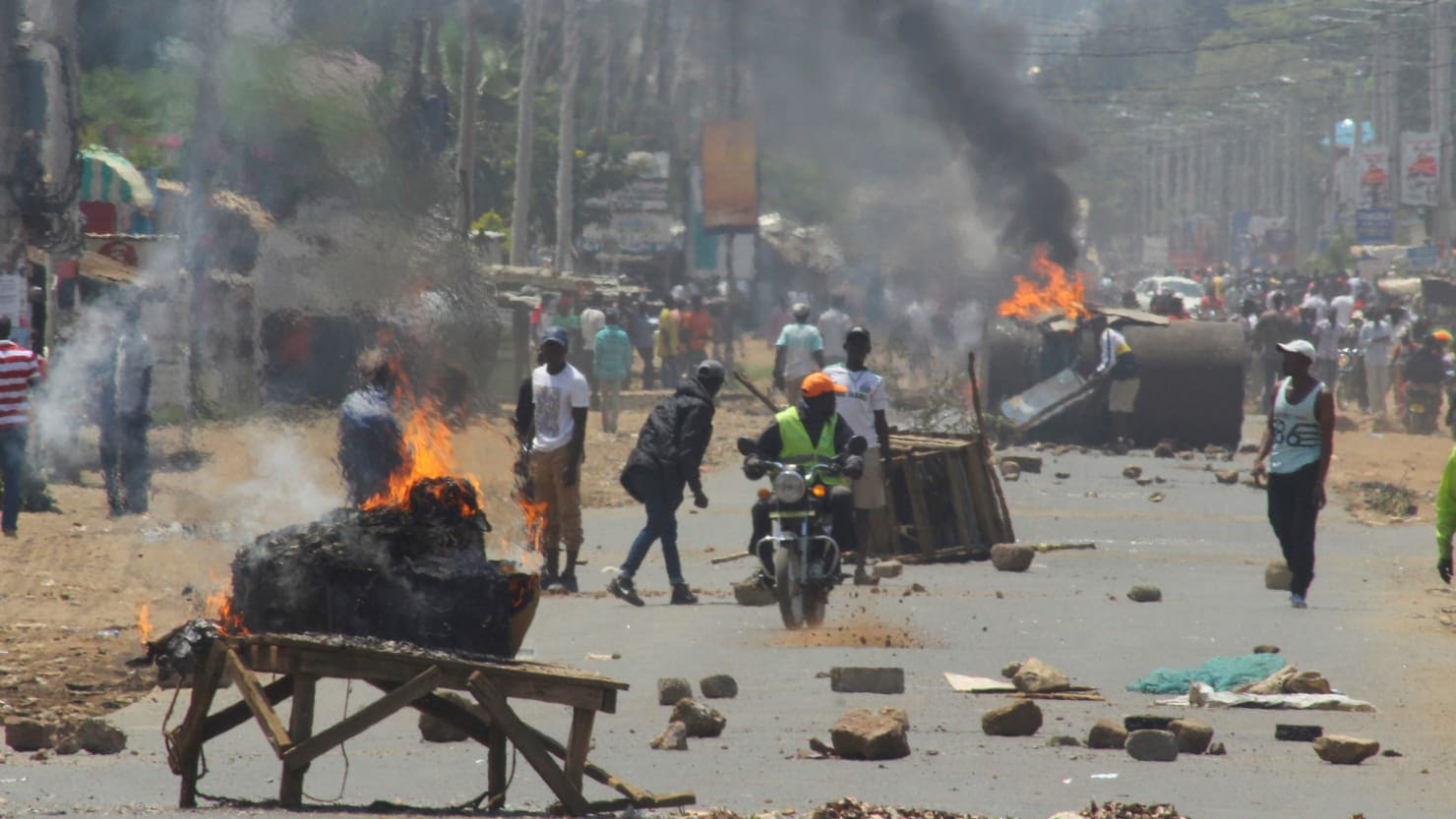 Hackers broke into election commission computer systems and databases overnight, claims Kenya's opposition leader 
Raila Odinga
, alleging "massive" voter fraud in the country's presidential election Tuesday. Odinga told his supporters to remain calm at a 
Wednesday
 press conference, though reports of violence were emerging from the nation's Odinga strongholds. "I don't control the people," the 72-year-old former political prisoner added, and provided a 52-page report that he said substantiated his claims. He called the early results of the election "fake" and "fictitious." Early indications showed President 
Uhuru Kenyatta
 ahead 54 percent to 45 percent, according to Kenya's Independent Electoral and Boundaries Commission. Monitors from the EU, Carter Center, and National Democratic Institute were expected to weigh in on the elections 
Thursday
.
*LBN – A DIFFERENT VIEW
*LBN –  Editor's Film Recommendation: Anomalisa
Anomalisa tells its story through the lens of stop-motion animated characters. And in choosing to do so, the film's writer/director, Charlie Kaufman, amplifies whatever commentary he aims to make about the different characters' varying anxieties and in an incredibly inventive way, all while never losing sight of telling what is ultimately a very human tale. All in all, it is nothing short of magical. By the film's end, it has adopted an almost nightmarish quality that feels very specific to its main character's feelings of unease; as we learn just how uncomfortable our character is with himself, things get weirder and scarier. The score is filled with somber and low tones, the voice-work is fairly creepy although I won't get into why because I'd like to avoid spoiling as much as I can. Let's just say, it's worth seeing and you wouldn't want to ano-miss it!