*Suge Knight Indicted for Death Threats Against 'Straight Outta Compton' Director
Rap mogul 
Suge Knight 
has been indicted for allegedly making death threats against Straight Outta Compton director
F. Gary Gray
. Variety reports court documents show a Los Angeles County grand jury indicted the founder of Death Row Records on felony charges. The threat was allegedly made while the movie was being filmed in 2014. Knight also has a pending murder charge against him for a 2015 fatal hit-and-run following an argument in a Southern California parking lot. Knight is scheduled to be arraigned on the charges Thursday.
*Trump: I Won New Hampshire Because It's a 'Drug-Infested Den'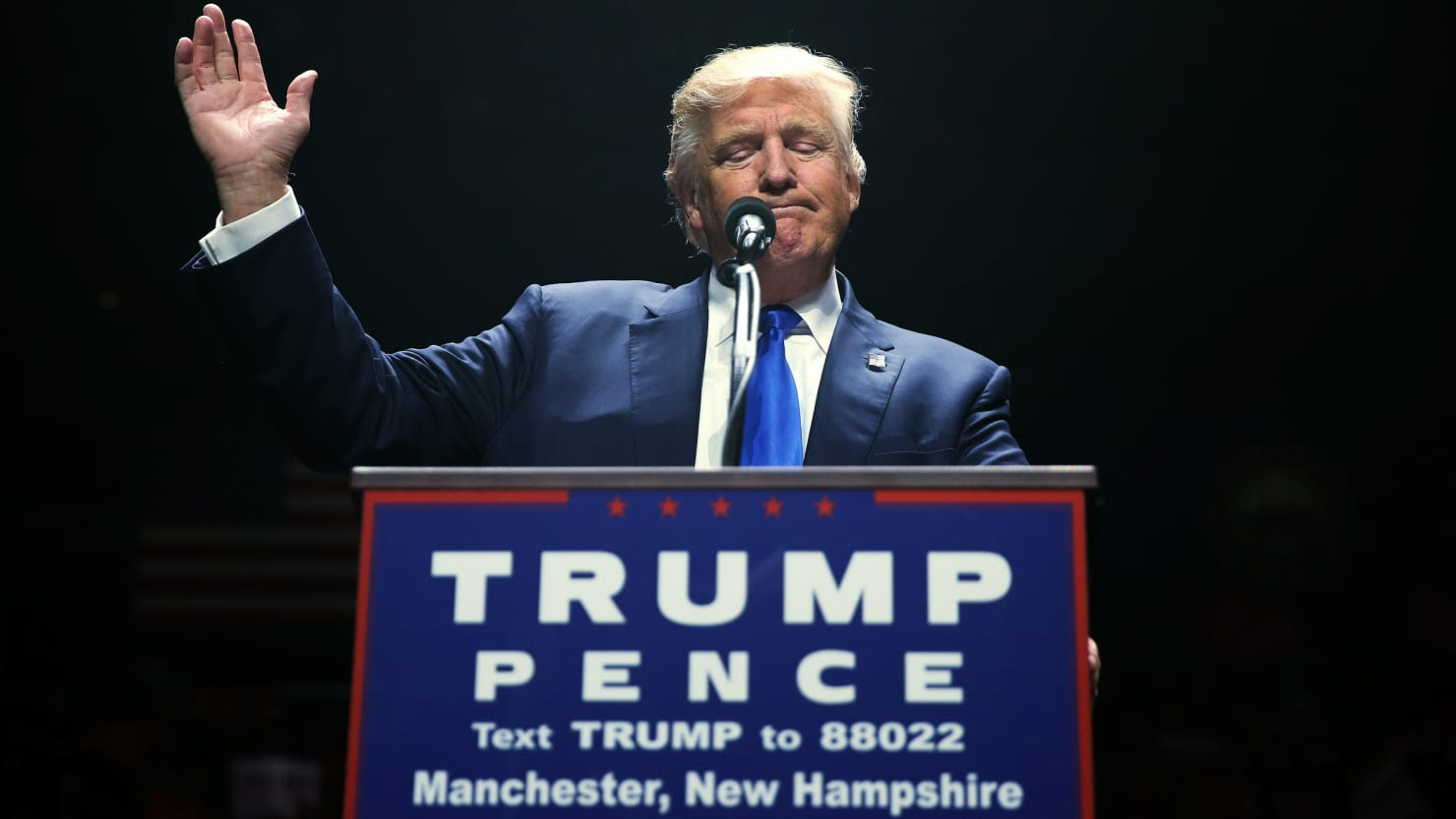 In a January phone call to Mexican President Enrique Peña Nieto, President Trump said he won the state of New Hampshire because it is a "drug-infested den," according to newly released transcripts published by The Washington Post. In the call, Trump was referencing the state's high opioid death rate and his need for Mexico to rein in drug cartels sending drugs across its border with the U.S. While Trump won the state in the Republican primary, he lost it to Hillary Clinton in the general election. In response, Gov. Chris Sununu released a statement: "The President is wrong. It's disappointing his mischaracterization of this epidemic ignores the great things this state has to offer… We are already seeing positive signs of our efforts as overdoses and deaths are declining in key parts of the state. In spite of this crisis, New Hampshire remains the best place to live, work and raise a family."
*'Armed and Dangerous' Northwestern U. Professor Wanted for Chicago Stabbing
Chicago police are searching for a Northwestern University professor and an Oxford University administrative worker suspected of stabbing a man to death on the city's Near North Side. The pair, identified as 
Wyndham Lathem
 of Northwestern and 
Andrew Warren
, a senior treasury assistant at Oxford University, have been described as armed and dangerous. They are accused of fatally stabbing 26-year-old
Trenton Cornell-Duranleau
 last week; no details have been released on a possible motive. It was not immediately clear how Warren and Lathem knew Cornell-Duranleau, who a medical examiner said died of "multiple sharp force injuries." Police said 
Wednesday
 they were intensifying their search after a Cook County judge issued an arrest warrant. Both Northwestern University and Oxford University have promised to cooperate with investigators, and Lathem—an associate professor at Feinberg School of Medicine—has been banned from all Northwestern campuses and placed on leave.
*Scaramucci to Host Live Online Event to Address His Dismissal
Former White House communications director Anthony Scaramucci plans to host an online event Friday to address the American public about his dismissal this week. Scaramucci told CNN the event will be broadcast on multiple live platforms thanks to help from former Fox News Co-President Bill Shine. Scaramucci didn't specify what time the address would be aired but said it would be a daytime broadcast aimed at reaching the president's base. Scaramucci also said he joined the White House primarily as a "special purpose vehicle" to combat information leaks and only planned to stick around for six to nine months, CNN reported. He was fired Monday after less than 11 days on the job following the publication of a New Yorker interview in which he went on a profanity-ridden tirade about fellow staff members.
*LBN-WHERE THE ELITE AND UNDERDOGS MEET:
Date to Date Calculator
Find out exactly how many days/months/years passed between two dates.
*LBN-THIS DAY IN HISTORY
August 3rd, 1492 – Christopher Columbus sets sail on his first voyage with three ships, Santa María, Pinta and Niña
*LBN-SPOTLIGHT –  "The most important thing in life is to see to it that you are never beaten" – Andre Malraux.www.TheExcelComunnity.com
*'Star Wars: Episode IX' Is Getting a New Writer
Jack Thorne — the writer behind the upcoming Julia Roberts/Jacob Tremblay drama "Wonder"— has been hired to do rewrites on the script for Star Wars 9. Colin Trevorrow("Jurassic World", "The Book of Henry") is still on-board to direct, but it appears that the script for Episode IX that he co-wrote with his "Safety Not Guaranteed" and "Jurassic World" co-writer Derek Connolly will not go untouched. When Trevorrow signed on to direct Star Wars 9, it was announced that he'd also be co-writing the film with Connolly. But Trevorrow's most recent film "The Book of Henry", which was penned by Gregg Hurwitz, suffered a savage critical reception this summer, leading many fans to doubt his ability to bring this new Star Wars trilogy to a close in a satisfying way. However, with the announcement of Throne coming on board, people are already starting to relax. Thorne is an English writer and producer who's worked on British series like "The Fades and The Last Panthers" and films like "How I Live Now" and "A Long Way Down", but he's probably most known for writing the stage play "Harry Potter and the Cursed Child", based on a story by Thorne, J.K. Rowling, and John Tiffany.
*LBN-A DIFFERENT VIEW
*LBN – VIDEO LINK: David Fincher 
– And the Other Way is Wrong – 
https://youtu.be/QPAloq5MCUA