*David Letterman Returning to TV With Netflix Talk Show
Less than three years after he retired from hosting The Late Show on CBS, David Letterman announced 

on Tuesday

 that he will return to television—or rather, Netflix—with a new six-episodes series in 2018. According to a press release, the still-untitled hour-long show "has Letterman combining two interests for which he is renowned: in-depth conversations with extraordinary people, and in-the-field segments expressing his curiosity and humor." In a statement, Letterman added, "I feel excited and lucky to be working on this project for Netflix. Here's what I have learned, if you retire to spend more time with your family, check with your family first. Thanks for watching, drive safely." Unlike Johnny Carson, who almost fully disappeared from the public eye after leaving The 

Tonight

Show, Letterman, along with his giant beard, has popped up with Jerry Seinfeld on Comedians in Cars Getting Coffee, Al Franken on Funny or Die and most recently on Norm Macdonald Live.
*U.N. Warns Venezuela on 'Excessive Force' Against Protesters
The United Nations Human Rights Office 
on Tuesday
 cautioned Venezuela's government against continuing to use "excessive force" against protesters. Based on interviews conducted remotely by the international body's personnel, the U.N. concluded President 
Nicolás Maduro's
 security forces are responsible for at least 46 deaths during protests and alleges other human-rights violations, included torture and unnecessary detainment. The U.N. report said security forces' violence is systematic and widespread and more than 5,000 Venezuelans have been arbitrarily detained since 
April 1
.
*Climate Change Speeding Up in U.S., Leaked Government Report Finds
The U.S. is experiencing rapid climate change, 13 government agencies say in an unreleased report obtained by TheNew York Times. The report finds with "high confidence" that temperatures have spiked since 1980 and that "how much more the climate will change depends on future emissions and the sensitivity of the climate system to those emissions." The 13 agencies' findings contradict the Trump administration's climate stance. Trump's Environmental Protection Agency chief, Scott Pruitt, has stated he does not believe carbon emissions are a primary cause of climate change. Scientists behind the report told the Times that they worried the Trump administration would attempt to suppress the document.
*Philippines' Duterte Threatens to Bomb Indigenous Schools
Philippine President 
Rodrigo Duterte
, who regularly sparks worldwide outrage with his actions, has now threatened to bomb local tribal schools for allegedly teaching students to become rebels. Duterte, in a 
Monday
 news conference, said, "I'm telling the Lumads now: I'll have those bombed, including your structures." He continued, "I will use the armed forces, the Philippine air force. I'll really have those bombed… because you are operating illegally and you are teaching the children to rebel against government." Human-rights groups have asked Duterte to retract the threat, since such an action would be a war crime.
*LBN – WHERE THE ELITE AND UNDERDOGS MEET
*FREE LBN-ADS FROM LBN READERS:
LA Actors! If you want to stand out at an audition, take a class from the teacher casting directors recommend. Actors tend to make the same boring choices. Deryn's students use energy, humor and make the lines specfic. They get work in TV and films, because they're good. Cotact her throughwww.DerynWarren.com and take the affordable class. Her book, "HOW TO MAKE YOUR AUDIENCE FALL IN LOVE WITH YOU," is recommended by Harvard and the head of casting at HBO, who said, "I wish every actor who auditioned for me had read this book."
*Man Texting About Molesting Kids Was Allegedly Planning to Drug, Rape Two Children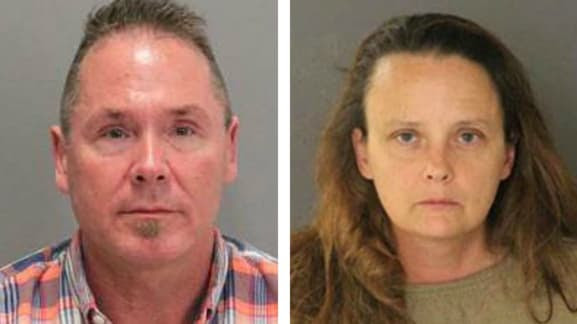 The man accused of texting about molesting children last week on a Southwest Airlines flight was allegedly planning to drug and rape at least two children, according to a federal complaint. An alert preschool teacher sitting behind 56-year-old Michael Kellar took images of the text messages and then told members of the flight crew. The messages allegedly detailed graphic plans to sexually abuse and record children. He was texting with a woman identified as Gail Burnworth, police later said. Officers in San Jose detained Kellar when the flight landed.
*LBN-THIS DAY IN HISTORY
2008 Summer Olympics Begin in Beijing, China (2008)
At 8:08 PM on 8-8-08, the opening ceremony for the Summer Olympics began. Held in the new Beijing National Stadium—nicknamed "the Bird's Nest"—it marked China's first time hosting the Olympics. The nearly four-hour event, which showcased Chinese culture, was a popular and logistical success, and the games became one of the most-watched TV events in history.
*LBN-SITE OF THE DAY
CoolMath-Games.com
Coolmath was designed for the frustrated, the confused,the bored students of the world who hate math and for math geeks of the world who love all things math. Cool Math has free online cool math lessons, cool math games and fun math activities.
*LBN – VIDEO LINK:
"The Voicemail" – https://www.youtube.com/watch?v=ZIuzsw5EOBw
*Hackers Demand Ransom, Dump New Cache of Stolen HBO Data
Hackers demanding millions of dollars in ransom have released more stolen HBO files, just a week after threatening the pay-TV channel with a drop of multiple unreleased shows and scripts online. The latest dump includes scripts for this season's first four episodes of Game of Thrones, as well as the script for the unreleased fifth episode. Accompanying the data dump is a ransom demand for $6 million in Bitcoins and the message "HBO is falling." The hackers, identifying themselves only as "Mr. Smith," have also released internal documents, including financial balance sheets, employment agreements, and what they say is a month's worth of emails from the account ofLeslie Cohen, HBO's vice president for film programming. HBO has previously acknowledged the theft of "proprietary information" and said it is working with police and security experts to investigate the matter.
*FREE LBN-ADS FROM LBN READERS:
Everyone needs a little more joy and serenity in their life. Tullisian Books announces the publication of "EXTRAJOYDINARY: creating your serene life" written by The ExtraJOYdinary Writers Group. Published in English, Spanish, French, German, Italian, and Portuguese. Hardcover and eBook. There is also a softcover multi-lingual companion workbook, "my life is EXTRAJOYDINARY: The Workbook." All books are available worldwide at bookstores through online booksellers. www.extraJOYdinary.com. Official "my life is EXTRAJOYDINARY" merchandise is available atwww.cafepress.com/extraJOYdinary.
*LBN – A DIFFERENT VIEW
*LBN – Editor's Film Recommendation: Boyhood
There are parts of Boyhood that will resonate with everyone on, at least, some level. Those parts are what make seeing it such an engaging and different movie-going experience. It is, ultimately, nothing more than a montage of memories disguised as a coming-of-age film. Upon seeing it, you might be disappointed by the lack of plot, or frustrated by its incredibly long run-time and even tell yourself, "I thought there would be more." Boyhood shamelessly embraces being aimless for the sole purpose of celebrating life. Its goal is to encourage audiences to feel nostalgic and pat themselves on the back for simply being alive. Through our main character/"boy" Mason, Boyhood gives you an almost newfound appreciation for humankind that will make you see that we're not all so different in the end. We're all going through the same things, in one way or another, and hoping we make it out okay when it's all said and done.