*Report: Russia Linked to North Korean Missile Advances
North Korea's rapid missile-program improvements can likely be traced back to a black-market factory that used to produce the Soviet Union's most deadly weaponry, according to a new report and classified assessments by U.S. intel agencies. It is not believed that North Korea could have made such big leaps forward in their nuclear-weapons program without outside help. The former Soviet factory is just over the Russian border in Ukraine. "It's likely that these engines came from Ukraine—probably illicitly," Michael Elleman of the International Institute for Strategic Studies told The New York Times. "The big question is how many they have and whether the Ukrainians are helping them now. I'm very worried."
*HINDSIGHT – Obama Was Reportedly Warned of Russian Political Plot as Early as 2014
As early as 2014, the
 Obama
 administration was warned on numerous occasions that Russia was stepping up intel efforts and building an apparatus to interfere with the U.S. political system, Politico reported early Monday. According to "more than half a dozen current and former officials," the Obama White House was told in the spring of 2014 by a reliable Kremlin source that a disinformation arm was being assembled that posed a threat to Western democracies, in a report circulated to the National Security Council, intel agencies, and the State Department. Politico said the report quoted a Russian source as saying "You have no idea how extensive these networks are in Europe… and in the U.S., Russia has penetrated media organizations, lobbying firms, political parties, governments and militaries in all of these places." Former Obama officials, speaking anonymously to Politico, confirmed receiving reports, but denied they included specific indications of progress by the Russians within the U.S.
*HBO Hackers Leak New Episodes of 'Curb Your Enthusiasm'
Hackers who broke into HBO's computer network in July have leaked a new trove of material, including highly anticipated episodes of Curb Your Enthusiasm that were not due to be broadcast until October. The dump also included episodes of Insecure and Ballers. The hackers have also stolen email archives, scripts, and contracts. Thus far, Game of Thrones scripts have been released, but there were no episodes of the hit show in the latest release.
*LBN-WHERE THE ELITE AND UNDERDOGS MEET:
*'Scandal' Creator Shonda Rhimes Signs Exclusive Deal With Netflix
Netflix has recruited television producer 
Shonda Rhimes
 to develop shows for the video-streaming service as part of a multiyear exclusive agreement. Rhimes, who brought ABC at least $2 billion in revenue with Scandal and Grey's Anatomy, will continue her involvement with ABC shows already on the air and in development, but will move her production company to Netflix, The Wall Street Journal reports. "I'm thrilled by the idea of a world where I'm not caught in the necessary grind of network television," Rhimes told the Journal, adding that Netflix would provide "larger creative freedom." The news comes as Netflix ramps up efforts to break free from its reliance on Hollywood studios, having recently recruited directors 
Joel and Ethan Coen
 and late-night icon 
David Letterman
 to create exclusive content.
*LBN-INVESTIGATES
: How far you get in an hour often varies based on when you decide to leave. Using billions of anonymous measurements from cell phones and vehicle sensors, 
Here Technologies
, a location platform company, calculates how traffic conditions change throughout the day, said 
Alex Gordy
, director of the company's product management for traffic. That information can be used to predict how far you can get if you depart at rush hour versus later at night. In Boston, you can drive a full 20 miles farther if you leave at 
10 p.m.
 than if you leave at rush hour. Twenty miles might not seem like much, but in tightly packed New England, it's the difference between being stuck in Massachusetts or escaping to neighboring Rhode Island or New Hampshire. Compare that to Houston — a city with more than three times as many people as Boston — where you can travel almost 50 miles 
in one hour
 no matter what time you depart.
*LBN-BUSINESS INSIDER:   ***Japan's economy grew more strongly than expected in the second quarter, extending the longest streak of uninterrupted growth in 11 years, government data showed on Monday. And the really good news: Much of the growth was local. Japan's government has been trying to spur the economy with a stimulus program known as Abenomics, after Prime Minister Shinzo Abe. The strategy has helped Japan's exporters but has done little to increase domestic income or spending.

*LBN-INVESTIGATES: Nearly 2/3 of military deaths in WWI were in battle. In previous conflicts, most deaths were due to disease.
*LBN-NOTICED:
   ***
Kendall Jenner
 spent the weekend with Clippers star 
Blake Griffin
. The pair, joined by 
Hailey Baldwin
, was spotted hanging out together on a daybed on the beach at Gurney's Montauk and hit Surf Lodge 
on Friday
 and 
Saturday
. "It looks like the beginning of a new romance," said one spy.   ***
Glenn Close
 and 
Patti LuPone
 were spotted out having a great time with each other after mending their decades-long feud. The pair was recently spotted sharing a drink at a table at theater hangout Bar Centrale in NYC. LuPone and Close, who just finished the revival of "Sunset Boulevard," had been on sour terms since the play first came to Broadway in 1994.   ***
Chris Pratt
 looked to be in good spirits since announcing his split from wife 
Anna Faris
. 
On Sunday
, Pratt, 38, was photographed wearing dark sunshades, a simple black t-shirt, jeans and a smile, while he was carrying his son, 
Jack
, to church in Los Angeles. One thing noticeably missing from Pratt's ensemble was his wedding ring.   ***Former L.A. book publisher 
Bill Hartley
 having dinner at Louise's Trattoria on Pico Blvd in West L.A. last night.   ***Children's book author
Renee Rodriquez
 having lunch yesterday at BurgerFi in Malibu.
*LBN-MEDIA INSIDER:   ***Us Weekly's new owners have brought back one of the magazine's old guard. Former news editor Jen Peros — who left the magazine for "EntertainmentTonight" in 2015 — is making her glorious return as the managing editor for American Media Inc.'s celeb titles, working on Us Weekly as well as Star, OK!, the National Enquirer, Globe and the National Examiner, plus their associated Web sites and Radar Online.

*DID YOU KNOW?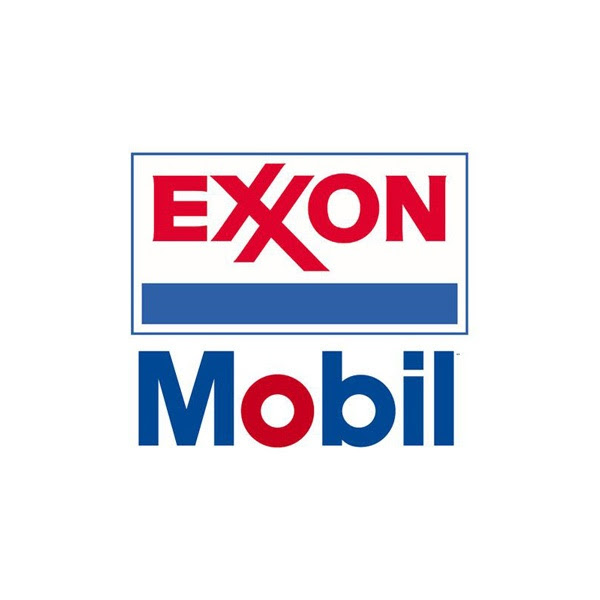 Did you know that 19 leading executives of Exxon Mobil read LBN daily?
*LBN-SPORTS INSIDER:   ***Justin Thomas yearned to win a major, any major. Competitors can't be choosers. But the P.G.A. Championship, the major that celebrates largely unheralded club professionals like Thomas's father and grandfather, had added luster in his eyes. Thomas might have followed his forebears into the teaching side of the game if not for the serendipitous arrival of the P.G.A. Championship to his hometown, Louisville, Ky., in 2000. An impressionable 7-year-old, Thomas was introduced to the chill-inducing cheers of golf at its highest level and the jaw-dropping peak excellence ofTiger Woods, who won the tournament with a game and an aura that captivated Thomas.

*LBN-VIDEO LINK: "Without Notes" with Susan Estrich – Episode 1: The Early Years
 —- In 1988, she was the campaign manager for 
Michael Dukakis'
 1988 presidential run, even though she had never before managed a political campaign. She was the first female campaign manager of a major presidential campaign, and the first female campaign manager of the modern era. —- 
https://youtu.be/tlBBRnSATa8
*LBN-R.I.P.: Joseph Bologna, who looked like the quintessential tough guy but couldn't seem to resist writing and playing sensitive male characters who longed for love and commitment in films like "Lovers and Other Strangers" and "Made for Each Other," died on Sunday in Duarte, Calif., near Pasadena. He was 82. His death, at the City of Hope Hospital, was confirmed by his publicist, Dick Guttman. Mr. Bologna learned he had pancreatic cancer three years ago.

*MY REVIEW:
 "I read LBN daily because it talks (yells) truth to power. Power to the people!" —— 
Sammatha Y.
, an LBN reader from Miami, Florida.
*LBN-VIDEO LINK: How Can Friends Affect Your Path to Success —– https://youtu.be/a0G7slHEr54?list=PLAkSXaMVqJGePu9A0ghXuXlU5AL8-lV-Q
Smarty Pins
This is a Google Maps based trivia game. See how well you know the world. Answer questions and pinpoint the geographical location correctly. The closer you pin to the actual location, the better.
*LBN-COMMENTARY by Lewis Beale:
 Dixon, Illinois. Population 15,733. A bucolic, all-American river town two hours west of Chicago, the boyhood home of 
Ronald Reagan
, and victim of the largest case of municipal fraud in U.S. history. For 20 years, 
Rita Crundwell
, the city's comptroller, used a secret bank account to steal over $53 million from a town whose annual budget never exceeded $8 million. She used the money to finance a lavish lifestyle that included a Florida mansion, $2 million custom-made motor coach, spa visits, jewelry, and a horse breeding business that involved over 300 equines—and all this as her crimes caused a financial shortfall forcing Dixon to make cuts in many of its essential services.  The amount Crundwell embezzled is astonishing enough, but becomes even more mind-boggling because of the small size of the city she robbed. Why she did it, and how she got away with it for so long—a combination of misplaced trust, banking and auditing negligence, and a certain amount of small-town naiveté—is the subject of All the Queen's Horses, a compelling documentary that enjoyed its world premiere at the Martha's Vineyard African-American Film Festival, and will be released theatrically in the fall.
*LBN-SPOTLIGHT: Are YOU a Brand? —–www.MichaelLevineMedia.com
*LBN-A DIFFERENT VIEW:….
*LBN-OVERHEARD:
   ***
Jennifer Aniston
 is adamant that she always wears a bra. In a new interview with Vogue, Aniston, 48, reacted to being deemed "the OG of #FreeTheNipple" because of her nipples' appearances throughout her 10-season run on "Friends." "Yeah, I don't know what to say about that! It's just one of those things, I guess," she told the magazine. "I wear a bra, I don't know what to tell ya! And I don't know why we're supposed to be ashamed of them — it's just the way my breasts are! But hey, OG, I'm not going to complain!" She added that people should tune out superficial criticisms.