*DHS: Russian Hackers Targeted 21 States During Election
The Department of Homeland Security notified 21 states 

on Friday

 about attempts from Russian governments hackers to breach their systems during the 2016 election. Among those that have confirmed that they were targeted are Alabama, Washington, Wisconsin and Minnesota. Those four states said that the breach attempts were unsuccessful. According to Politico, a DHS official said that only a few networks were successfully breached and none involved vote tallying. "DHS notified the Secretary of State or other chief election officer in each state of any potential targeting we were aware of in their state leading up to the 2016 election," DHS spokesman Scott McConnell said.

*Trump Rants About Firing NFL Players Who Protest
President Trump says NFL players who engage in silent protests during the national anthem should be fired. Speaking at an Alabama rally for Republican Sen. Luther Strangelate 

Friday

, Trump said, "Wouldn't you love to see one of these NFL owners, when somebody disrespects our flag, to say, 'get that son of a bitch off the field right now—he's fired." Trump also urged fans to simply "leave the stadium" if players take a knee in protest, saying "things will stop" if the games are boycotted. The president's comments, which seemed to be a veiled jab at Colin Kaepernick, the NFL quarterback whose national anthem protest last year kicked off a wave of debate over racism and police brutality, immediately drew backlash from the NFL. NFL Commissioner Roger Goddell issued a statement saying such "divisive comments" show a "failure to understand the overwhelming force for good" represented by NFL players, many of whom rushed to help Houston residents following Hurricane Harvey. The NFL Players Association also hit back, saying the union will "never back down" from supporting the players' "constitutional right" to protest.

*China Says 'Suspected Explosion' Behind North Korea Quake
Authorities in China 

on Saturday

 said a "suspected explosion" was thought to be behind a 3.4-magnitude earthquake in North Korea, raising concerns of yet another nuclear test by Pyongyang. The quake was detected in North Hamgyong Province, near North Korea's Punggyeri nuclear site. South Korean authorities, however, said they believed the tremors had been caused by a natural earthquake. "We use several methods to tell whether earthquakes are natural or man-made," an official was cited as saying by Reuters. "A key method is to look at the seismic waves or seismic acoustic waves and the latter can be detected in the case of a man-made earthquake. In this case we saw none. So as of now we are categorizing this as a natural earthquake." The U.S. Geological Survey said it detected a 3.5-magnitude quake near the site of previous nuclear tests but could not confirm whether the event was natural or man-made.

*LBN-SEE IT: During a travel delay in the San Francisco airport, Gregory S. reads LBN.
*Iran Tests New Missile in Defiance of U.S. Warnings

Iran said Saturday it had successfully tested a new medium-range missile despite warnings from the U.S. that such a move could jeopardize a landmark nuclear deal. Footage of the Khoramshahr missile's launch was broadcast on state television Saturday, with no indication of when the test took place. The Khoramshahr missile, which has a range of about 1,242 miles, is capable of carrying multiple warheads, according to Iran's state TV. A day earlier, officials said the missile would be tested "soon" after unveiling it at a military parade in Tehran attended by Iranian President Hassan Rouhani. Rouhani vowed to boost the country's military power and continue with its missile activities "as a deterrent" after President Trump slammed Iran's missile program at the United Nations earlier in the week. Trump on Tuesday urged other world leaders at the United Nations General Assembly to take a harder line on Tehran, saying "we cannot let a murderous regime continue these destabilizing activities while building dangerous missiles."

*Trump Withdraws White House Invite to NBA Star Stephen Curry
President Trump continued his tirade against professional athletes 

on Saturday

 morning, withdrawing an invitation for NBA star Stephen Curry to visit the White House because the athlete apparently wasn't grateful enough to accept the "great honor." "Going to the White House is considered a great honor for a championship team. Stephen Curry is hesitating, therefore invitation is withdrawn!" Trump tweeted. Curry, who leads the Golden State Warriors, had made clear 

on Friday

 that he doesn't "want to go" to the White House with his team. The NBA All-Star said he wanted to boycott the visit to show that "we don't stand for what our president has said, and the things he hasn't said at the right time." Curry also hinted that he'd taken inspiration from NFL star Colin Kaepernick in trying to "inspire some change for what we tolerate in this country." Trump has repeatedly lashed out at Kaepernick for his national anthem protest and 

on Friday

 said NFL players who protest on the field should be fired.

*WHO READS LBN? Hotel creator Ian Schrager.


*Bob Dole Hospitalized Due To Low Blood Pressure
Former presidential candidate Bob Dole, 94, has been hospitalized since last week due to low blood pressure. His spokeswoman, Marion Watkins, said that Dole was admitted to the Walter Reed National Medical Center in Bethesda, Maryland, on Sept. 13. "After a routine check-up it was determined that he had low blood pressure which they're correcting with medication," Watkins said. "Right now they hope to release him within a matter of days."

*LBN-HEALTH WATCH: Infant and maternal tetanus was officially eliminated from the Americas this year, the Pan American Health Organization announced 

on Thursday

. At one time, the infection killed about 10,000 newborns annually in the Western Hemisphere; tetanus still kills about 35,000 infants around the world. It was one of several significant global health advances, including new programs against malaria and H.I.V., announced last week in conjunction with the meeting of the United Nations General Assembly in New York.

*LBN-R.I.P.:   ***Daniel Yankelovich, the pollster, author and public opinion analyst who for a half-century mirrored the perceptions of generations of Americans about politics, consumer products, social changes and, not least, themselves, died 

on Friday

 morning at his home in the La Jolla section of San Diego. He was 92. His daughter, Nicole Yankelovich Mordecai, said the cause was kidney failure.

*LBN-COMMENTARY by Farhad Manjoo: I knew the big Mark Zuckerberg speech was coming. It always does. Scandals involving Facebook tend to follow a well-worn pattern: Throughout the social network's short history, when the company has felt pummeled by users or lawmakers or shareholders over one of the dozens of controversies that have plagued its rise, there comes a moment when the clamor reaches a fever pitch. You begin to wonder why on earth they aren't doing more. Can't they see how deep they are in it?

*LBN-MUSIC INSIDER:   ***Madonna released a live album last Friday. News to me. News to everyone, apparently. The "Rebel Heart" Tour album sold just 3,848 CDs and downloads according to Buzz Angle and the website, Hits Daily Double. It had no streaming that was reported.

*WHO READS LBN? Ballerina Megan Fairchild.


*LBN-VIDEO LINK: Shields and Brooks on GOP's health care, Trump's UN nationalism –  https://youtu.be/T9HdnE_5Yu8

*LBN-COMMENTARY by Candida Moss: If a recent history of the subject is to be believed, the average man or woman will spend 20 seconds a week in orgasm—or, to extrapolate, around twelve minutes a year or ten hours in a typical lifetime. For something that takes so little of our time, the orgasm occupies a grossly outsized portion of our economy, science, and cultural imagination. There's no shortage of handbooks—ancient and modern—that can advise you about the best ways to satisfy your lover. If we want to say something is good we describe it as "better than sex"; anything that tastes delicious or illicit is "orgasmic"; and Arnold Schwarzenegger is even able to describe flexing his biceps as "as satisfying as ejaculating."  For ancient medics the orgasm was what Thomas Lacquer, author of Making Sex, has called a "bodily signal of a cycle of mortality and generation." Ancient thought held that certain conditions—sluggishness, for example—were caused by an excess of phlegm in the body. The congestion could be relieved by ejaculating; Aristotle actually calls semen "the secretion of an excrement.

*LBN-COMMENTARY by George Clooney: I grew up in Kentucky around the Confederate flag, and although Kentucky was technically neutral during the Civil War, it's very much a part of the South. I remember these guys would come into town and we'd do these Civil War reenactments, and you could choose whichever side you wanted. They'd bring you uniforms and guns with blanks in it, and you could play either a Rebel or Union soldier, and we'd do battle all around town. We all wanted to be Rebels because it was fun—everybody wants to be a "rebel"—and we never thought twice about the Confederate flag; it never even dawned on me that that was a symbol of hate. And also, I was pretty young and wasn't paying enough attention. But as you get older you see that this was only a symbol of hate, and you remember that the Confederate flag was designed to be marched into battle against the United States of America in favor of racism, and they lost.
*LBN-COMMENTARY by Malcolm Jones: Hillary Clinton'spublisher just released a victory lap press release about her new book this week. According to Simon and Schuster, What Happened sold an impressive 300,000 copies in its first week of publication.  That figure comprises all formats in which the book is sold, with hardcovers making up more than half of that figure, with 167,000 copies sold. Audio CDs, e-books, and digital downloads combined made up the difference. The publisher said it was the best week for audiobook sales in the company's history.

*LBN-A DIFFERENT VIEW:….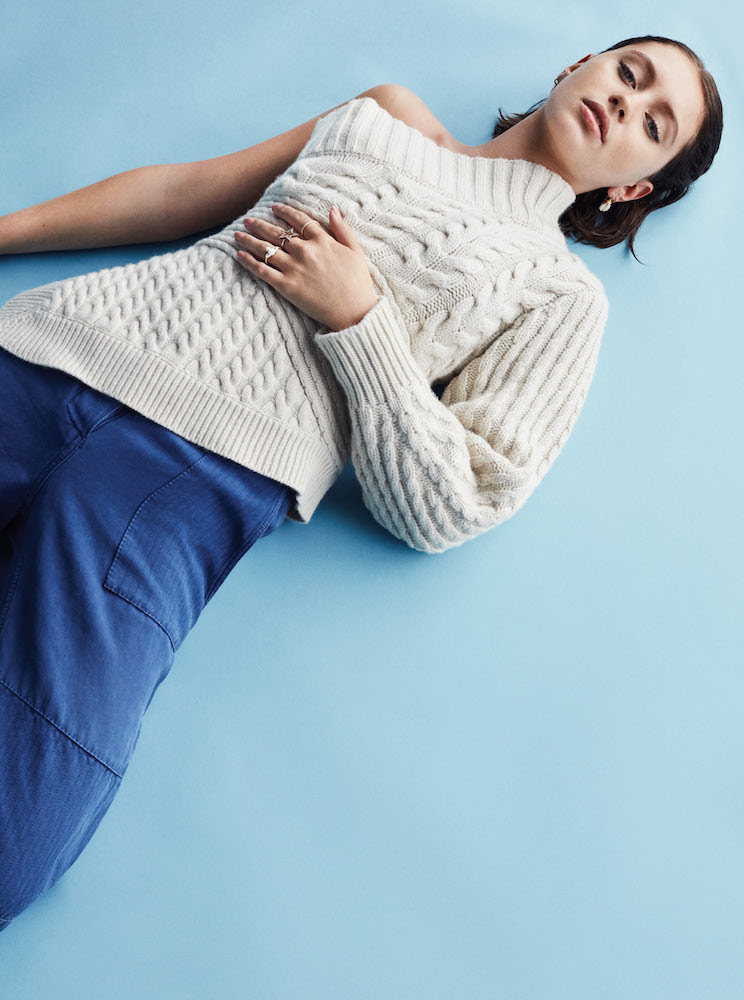 *LBN-OVERHEARD:   ***Kris Jenner is keeping quiet about her 20-year-old daughter Kylie's pregnancy. "She's not confirmed anything," the Kardashian-Jenner matriarch told The Cut while at Milan Fashion Week Saturday. "I think it's kind of wild that everyone is just assuming that that's just happening. 

On Friday

, sources confirmed that the reality TV star turned makeup mogul is expecting a baby girl with boyfriend Travis Scott.   ***Peter Landesman — the director of "Mark Felt: The Man Who Brought Down the White House," about the identity of Deep Throat — says Felt was ashamed of the nickname given to him during the Watergate investigation. The pseudonym for Bob Woodward and Carl Bernstein's secret Watergate source "was a porn reference and was actually one of the reasons Mark felt so ashamed," Landesman told us. "He was a real Christian, and that actually was a big deal for him." Felt had been the No. 2 official at the FBI in the 1970s and finally came out as the secret source in 2005 at age 91.   ***David Foster's daughter Erin appears to have inducted her father's rumored girlfriend, Katharine McPhee, into their family. Foster, who has been married four times, was honored at this week's 2017 Grammy Museum Gala, where he performed with McPhee. Also in attendance was Erin Foster, who took to Instagram to show her approval of her dad's relationship with McPhee.