*LBN – READ ALL OVER THE WORLD! – Did you know thatLBN is read daily in 26 foreign countries? From China to India, from Brazil to Russia, from Germany to Japan, from Israel to France, from South Africa to Greece, from Korea to Cuba, from Iraq to Sweden, from Canada to Mexico, from England to Australia. Now you can invite your friends, family, and associates (if they've got the guts) by telling them to go towww.LBNElert.com

*Trump Claims London Hospital Is a 'War Zone' From Knife Attacks:
President Trump on Friday claimed Britain's tight gun control laws had turned a single unnamed London hospital into a "war zone" with "blood all over the floors" from knife attacks. Addressing the National Rifle Association convention in Dallas, where organizers had banned firearms for safety reasons, Trump suggested outlawing guns would only see citizens slaughtered by other forms of violence. "I recently read a story that in London, which has unbelievably tough gun laws, a once very prestigious hospital right in the middle is like a war zone for horrible stabbing wounds," he said. "They don't have guns. They have knives and instead there's blood all over the floors of this hospital," he said. Trump also appeared to blame the high death toll in a 2015 terror attack in Paris on the country's "toughest in the world" gun control laws. Describing how terrorists killed 130 people in a series of attacks, he said that "it would have been a whole different story" if just "one person" had been armed with a gun.

*California Passes UK to Become World's Fifth-Largest Economy:
California's gross domestic product surpassed $2.7 trillion from 2016 to 2017, making the U.S. state the world's fifth-largest economy, bigger than that of even the United Kingdom, according to recently released federal data. The most populous U.S. state saw a boom in almost every single economic sector, with a $26 billion growth in real estate and $20 billion in the information sector, according to the California Department of Finance. The state's economic output is now short of only that of Japan, China, Germany, and the total GDP of the U.S. The last time the state's economy ranked as the world's fifth-largest was in 2002.

*NASA Launches First Ever Mission to Explore Core of Mars:
NASA launched its InSight space probe early Saturday to begin its first mission to explore the core of Mars. Mars InSight, the first outer space robotic explorer designed to examine the planet's interior, blasted off from the Vandenberg Air Force Base in California just after 7:00 a.m. ET, the first interplanetary mission launched from the West Coast. The explorer is expected to touch down on Mars on Nov. 26, after which it will dig 10 to 16 feet into the crust to "take the planet's vital signs and help us understand how rocky planets formed," NASA said Saturday. The 790-pound space probe will conduct a two-year mission to measure the planet's seismic activity, composition, and geologic structure.

*Spy agency NSA triples collection of U.S. phone records: official report:
The U.S. National Security Agency collected 534 million records of phone calls and text messages of Americans last year, more than triple gathered in 2016, a U.S. intelligence agency report released on Friday said.  The sharp increase from 151 million occurred during the second full year of a new surveillance system established at the spy agency after U.S. lawmakers passed a law in 2015 that sought to limit its ability to collect such records in bulk. The spike in collection of call records coincided with an increase reported on Friday across other surveillance methods, raising questions from some privacy advocates who are concerned about potential government overreach and intrusion into the lives of U.S. citizens.

*CRACKDOWN – Russian Police Detain Putin Foe, Hundreds of Protesters:
Russian police detained opposition leader Alexei Navalny and several hundred of his supporters Saturday as protesters took to the streets to denounce Vladimir Putin's upcoming inauguration. Navalny, who had urged supporters to rally in more than 90 different cities to protest Putin's new six-year term, was carried out of Moscow's Pushkin Square by the arms and legs and hauled off to a police station. Another 50 demonstrators were reportedly taken into custody at the Moscow rally, while 300 people were said to have been arrested in other cities. Putin won his fourth presidential term in a March election many critics say was plagued by vote-rigging.

*WHO READS LBN? Congressman Adam Schiff along with influencers in all 50 of the United States and 26 foreign countries.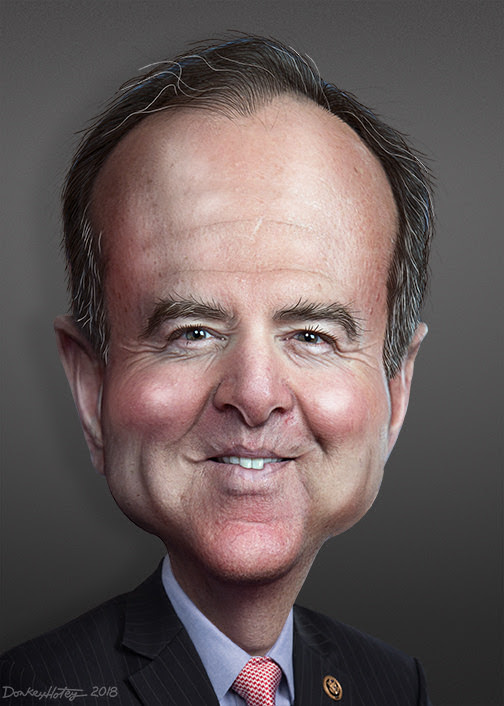 *LBN-INVESTIGATES: The United States and Gabon are the only two countries that allow experimentation on chimpanzees.

*Citi- U.S. To Become World's Top Oil Exporter:
As global oil markets shift their attention from U.S. shale oil production back to a resurgent Saudi Arabia and Russia and geopolitical concerns bearing down on oil prices, Citigroupsaid last Wednesday that the U.S. is poised to surpass Saudi Arabia next year as the world's largest exporter of crude and oil products. The U.S. exported a record 8.3 million barrels per day (bpd) last week of crude oil and petroleum products, the government also said Wednesday. Top crude oil exporter Saudi Arabia's, for its part, exported 9.3 million bpd in January, while Russia exported 7.4 million bpd, the bank added.

*Kennedy Cousin Michael Skakel's Murder Conviction Vacated: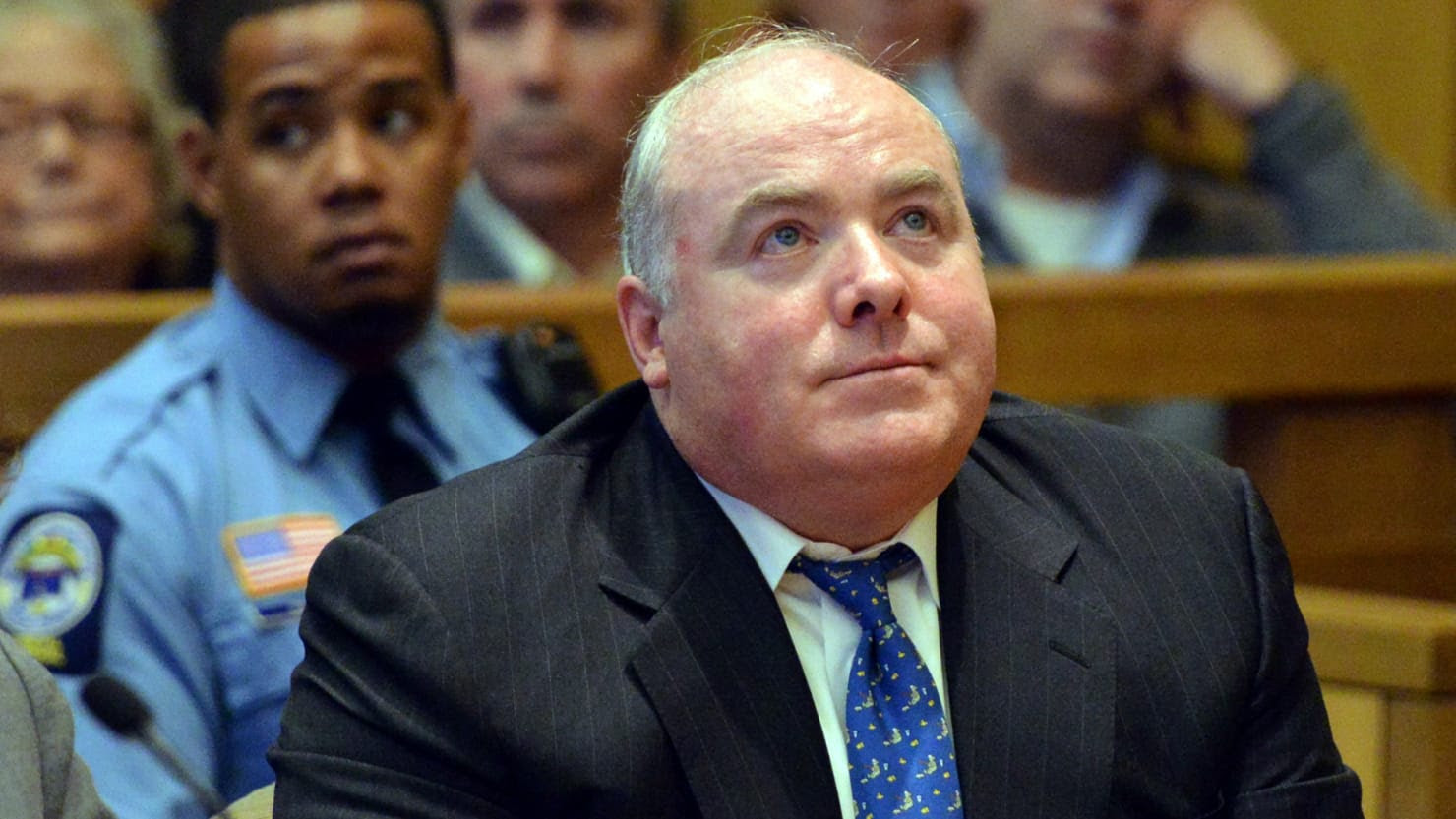 The Connecticut Supreme Court has overturned Kennedycousin Michael Skakel's 43-year-old murder conviction for the death of Martha Moxley, according to the Hartford Courant. The court ruled 4-3 that Skakel's trial lawyer was "so ineffective that his right to a fair trial was violated." Sixteen months ago, the same court took the opposite position—deciding that his trial lawyer was competent—in a 4-3 decision. In today's majority ruling, Justice Richard N. Palmer wrote that lawyerMichael Sherman "was so far beneath the accepted standard of professional competence that the jury's guilty verdict cannot be relied upon." Skakel, who was accused of beating Moxley to death with a golf club, has been free since 2013 while the courts considered his appeal. He will remain free unless state prosecutors decide to "retry him on decades-old evidence."

*WHO READS LBN? Super-model and author Christy Turlington along with influencers is all 50 of the United States and 26 foreign countries.
*LBN-INVESTIGATES: Low-Carb Diet Facts
1. Low-carb diets are especially designed for weight loss, but they can have other health benefits, such as reducing the risk of developing type-2 diabetes.
2. Carbohydrates are the main source of quick energy for the body. By reducing carbs, the body is supposed to produce less insulin, which in turn prompts it to burn fat reserves, leading to weight loss.
3. Many studies indicate that while low-carb diets can produce fast weight-loss results, their long-term effectiveness is not much greater than those of more traditional diets.
4. The first popular low-carb diet was the Atkins diet, started by Dr. Robert C. Atkins. Dr. Atkins discovered the potential of a high-protein diet in his research during the 1960s, and his book Dr. Atkins Diet Revolution was published in 1972.
5. The "ketogenic diet," or keto diet, is an extreme form of the low-carb diet. The diet prescribes eating mainly meat, full-fat dairy, eggs, and oils, and its goal is to force the body into a state of ketosis, where it burns fat since it is starved of carbohydrates.

*"Tell YOUR Story" – "The Best Promotional Deal On The Web" 


Now YOU can tell YOUR unique story in the world-famous LBN Elert – www.LBNElert.com – and communicate directly with LBN readers in all 50 of the United States and 26 foreign countries.
Amazing coverage with YOUR story, YOUR headline, YOUR photo and YOUR website. And then, of course, you can share this LBN story on all YOUR Social Media! And it's really easy to do. Simply send your story (not to exceed 250 words) including a photo and link to: LBNElert@TimeWire.net. We will approve and run.
The cost is a mere $250 payable via PayPal or credit card. This is (by-far) one of the best deals in the world of digital promotion and only available to LBN subscribers.

*LBN-NOTICED:   ***Selena Gomez eating at NYC's Tijuana Picnic with two friends.   ***Power divorce attorney Rebecca Zung and her husband John having dinner last night at Bui Sushi restaurant in Malibu.

*LBN-HOLLYWOOD INSIDER:   ***Reality TV producers Tony Dimond, Duffy and Erika Rich are developing a competition / elimination TV show with rock photographer Jimmy Steinfeldt, who has photographer rock stars from Madonna to Michael Jackson.   ***Outer Limits of Inner Truth radio show, produced by Ryan McCormick, has just unveiled a massive 14-part series on death.

*LBN-INVESTIGATES: Bill Gates' children will only inherit US$10 million each, out of his US$72 billion net worth.

*LBN-VIDEO LINK: New Rule: I Feel Petty | Real Time withBill Maher (HBO) — https://youtu.be/FDW7PViQts0.
*LBN-COMMENTARY by Dana Liebelson: There were reasons to suspect the serial murderer and rapist known as the "Golden State Killer" worked as a cop. He knew to conceal his identity, wearing ski masks and gloves, ordering his victims not to look at him, disguising his voice in a whisper. He meticulously cased victims' neighborhoods and homes: emptying bullets from a gun, disrupting phone lines, reducing noise. He brought shoelaces and ropes to use as makeshift handcuffs. He had a knack for parking outside of a police perimeter. He was proficient with firearms, tactically sound and skilled at making his victims comply. An escaping woman once heard him shout, "Freeze!" And for decades, he managed to escape authorities.

*LBN-VIDEO LINK: ***Amazing Collection, New York 1900 (In Color) — https://youtu.be/EA7JynPvalc

*LBN-A DIFFERENT VIEW:….
*LBN-OVERHEARD:  ***Olivia de Havilland has asked theSupreme Court of California to review a decision by a lower court throwing out her lawsuit against FX Networks. In March, a three-judge panel of the state appeals court tossed out de Havilland's defamation suit, in which the actress claimed that the miniseries "Feud" included a damaging portrayal of her. The decision by the appeals court was viewed as an affirmation of the right of filmmakers to embellish the historical record.

LBN E-Lert Edited By Renee Preston