*MISSION ACCOMPLISHED – Iraqi PM Declares Country 'Liberated' From ISIS
Iraqi Prime Minister Haider Abadi on Saturday declared the end of a three-year war to root out Islamic State militants from the country after the "liberation" of the Iraq-Syria border. "Our forces are in complete control of the Iraqi-Syrian border and I therefore announce the end of the war against Daesh (IS)," Abadi said at a press conference in Baghdad. "Our enemy wanted to kill our civilization, but we have won through our unity and our determination. We have triumphed in little time," he was quoted as saying by Agence France-Presse. The announcement comes after Iraqi forces regained control of Rawah, the last town held by ISIS near the border with Syria. Some 3 million Iraqis have been displaced since the so-called Islamic State took over nearly a third of the country's territory in 2014. Abadi had initially declared the war over in July, but battles with ISIS continued in Mosul for weeks afterward.
*LBN-R.I.P.:    ***Tracy Stallard, who became a footnote in baseball history for throwing the pitch that the Yankees' Roger Maris hit for his 61st home run on the last day of the 1961 season — breaking one of the game's most cherished records,Babe Ruth's 60-homer season for the 1927 Yankees — diedon Wednesday in Kingsport, Tenn. He was 80. His death, at the Holston Valley Medical Center, near his home in Wise, Va., was confirmed by Buford G. Sturgill Funeral Homes in Wise.

*ESCALATING –  Israel Strikes Gaza Hamas Sites After Rocket Attack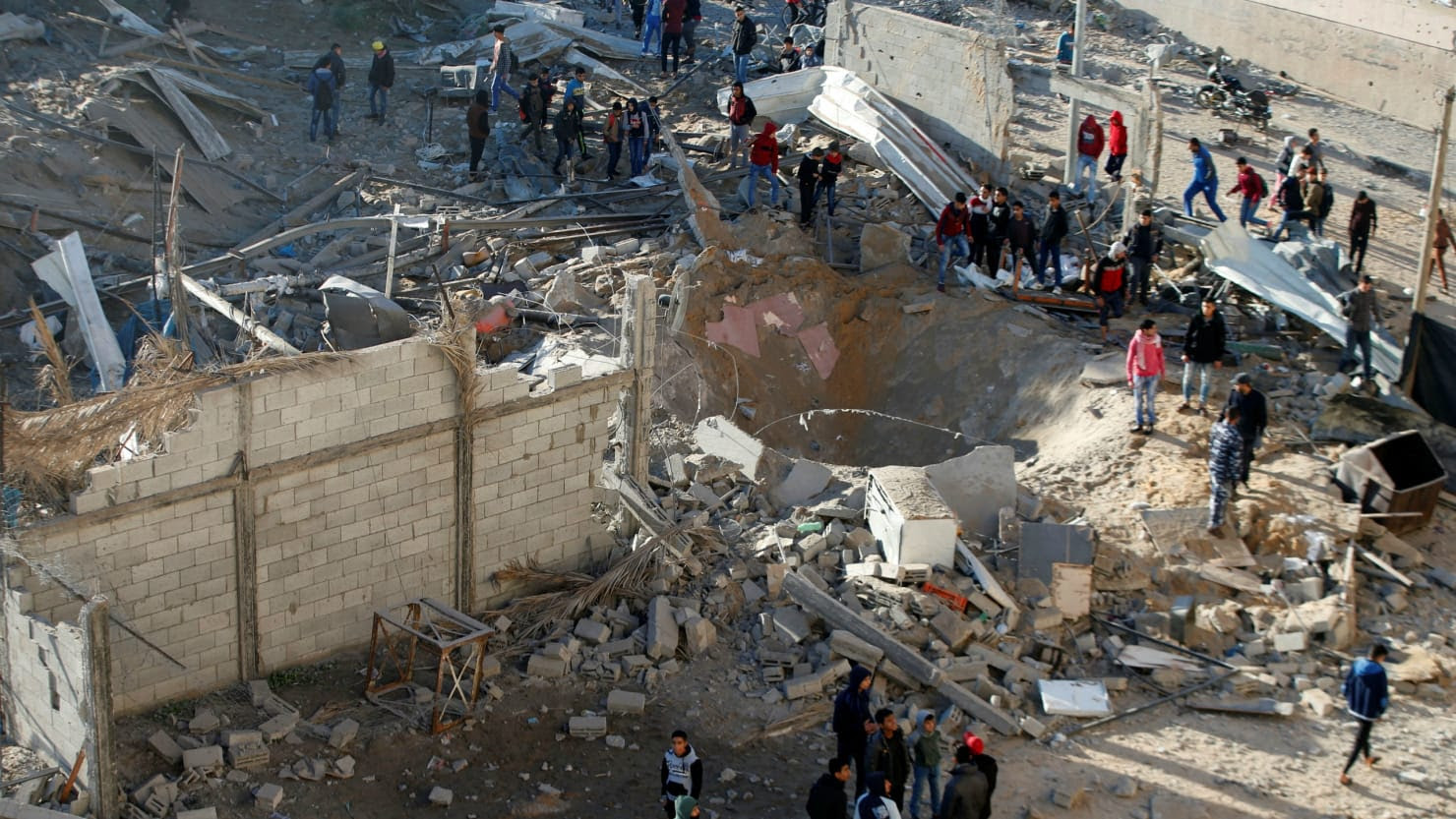 Israel conducted airstrikes Saturday on Hamas positions in the Gaza Strip amid high tensions following a major U.S. policy change on Jerusalem. Two weapons-manufacturing sites, an arms warehouse, and a military compound were hit, according to the Israeli military. The airstrikes, which came after rockets were fired at Israel from the area, killed two people and injured 20 more, Gaza authorities said. Hamas identified the two dead as members of its militant wing. The rocket attack that triggered the airstrikes was claimed not by Hamas but by small jihadist groups in the Gaza Strip. Hamas earlier this week called for a Palestinian uprising against Israel after U.S. President Donald Trump announced a decision to recognize Jerusalem as the country's capital, a move that triggered warnings of more violence in the region.

*DON'T FREAK OUT – READ LBN:
*LBN-SITE OF THE DAY:
Lizard Point Quizzes are fun, free, interactive map quizzes to help you learn about the world around you. Hundreds of map-based quizzes to help you learn countries, states, cities, physical features and more.

*LBN-VIDEO LINK: Shields and Brooks on Franken's resignation, Trump's Jerusalem move —  https://youtu.be/avfu_PzZrFA

*LBN-COMMENTARY by Karen Weintraub: Sleep is important for workouts, he noted, reducing the risk of injury and allowing muscles to recover from exercise. Lack of sleep weakens the immune system, making people more likely to become sick — which means missing workouts. Sacrificing sleep has also been tied to weight gain, cardiovascular disease and diabetes, among other health problems. Of course, regular exercise provides a lot of benefits, too, including sounder sleep.Dr. Czeisler also notes that going to bed late, particularly if you're using electronic devices and sitting under bright lights before bedtime, shifts the body's circadian rhythms later. But people still need around eight hours of sleep per night. So if you get up after six and a half hours to work out, "you're essentially exercising during your biological night," he said.

*LBN-COMMENTARY by Barry Koplen (Author): Twenty-two years after the passage of Public Law 104 – 45, the Jerusalem Embassy Act of 1995, President Trump has announced its enforcement. According to the Wall Street Journal's article by Rory Jones, et. al., President Trump called Arab/Muslim leaders to inform him that the U.S. Embassy would be moved from Tel Aviv to Jerusalem. Hours ago, Reuters reported that, along with the Palestinians, Jordan, Saudi Arabia, and Turkey have expressed their displeasure. On July 2, 2014, Reuters also reported that Palestinians were the biggest supporters of suicide bombing although, by 2014, that percentage had fallen from 70% to only 46%.

*LBN-COMMENTARY by Louis Dezseran: On three occasions during Comey's testimony to the Senate panel in answering Trey Gowdy, Comey indicated that Hillary Clinton lied about her emails, although he did not formally charge Clinton, possibly for political reasons. If a citizen was watching that testimony, there is no way that person could misread Comey's responses. I have long extolled LBN's impartiality; however, it does seem that James Comey's impartiality should be called into question, particularly after learning that Robert Mueller's staff were sharing anti-Trump emails

*LBN-COMMENTARY by Brent Stephens: If nothing else,Donald Trump's decision on Wednesday to recognize Jerusalem as Israel's capital shows how disenthralled his administration is with traditional pieties about the Middle East. It's about time. One piety is that "Mideast peace" is all but synonymous with Arab-Israeli peace. Seven years of upheaval, repression, terrorism, refugee crises and mass murder in Libya, Egypt, Yemen, Iraq and Syria have put paid to that notion. Another piety is that only an Israeli-Palestinian peace deal could reconcile the wider Arab world to the Jewish state. Yet relations between Jerusalem and Riyadh, Cairo, Abu Dhabi and Manama are flourishing as never before, even as the prospect of a Palestinian state is as remote as ever. A third is that intensive mediation by the United States is essential to progress on the ground. Yet recent American involvement — whether at the Camp David summit in 2000 or John Kerry's efforts in 2013 — has had mostly the opposite effect: diplomatic failure, followed by war. Which brings us to Jerusalem, and the piety that pretending it isn't what it is can be a formula for anything except continued self-delusion.

*LBN-VIDEO LINK: The Beatles – A Day In The Life —  https://youtu.be/usNsCeOV4GM

*NOW YOU CAN TELL YOUR STORY IN THE WORLD-FAMOUS LBN:
Now you can tell YOUR unique story in the world-famous LBN newsletter! Reach influencers in all 50 of the United States and 26 foreign countries. Doing so is really simple. Simply send your story (do not exceed 250 words), including a photo and link, to LBNElert@timewire.net. We will approve and run. The cost is a mere $250 payable either via PayPal or credit card. This is by-far one of the best deals in digital promotion and only available to LBN subscribers.

*LBN-HISTORICAL COMMENTARY by Oscar Wilde: We are all in the gutter, but some of us are looking at the stars.

*LBN-A DIFFERENT VIEW:…
*LBN-OVERHEARD:   ***Charlie Sheen is suing the National Enquirer for a story it published in November alleging he rapedCorey Haim when Haim was 13-years-old, according to TMZ. In the article, actor Dominick Brascia claims Haim confided in him about the alleged rape, which occurred while a then 19-year-old Sheen and Haim were filming "Lucas" in 1986. Haim has since passed away. Sheen adamantly denies sodomizing the teen.   ***Actress Fran Drescher is hosting a major Hanukkah celebration in Boston. "The Nanny" star will host a celebration of the Jewish Festival of Lights on Saturday at the Union for Reform Judaism's convention at the Hynes Convention Center.   ***Model Paulina Porizkova — who was on the cover of the Sports Illustrated Swimsuit Issue in '84 and '85 — says that, at the time, sexual harassment was such an ingrained part of the business, it was viewed as a "compliment." "Here is the funny thing about sexual harassment with us as models: It was seen as a compliment," she told us at the Bloomberg 50 gala at Gotham Hall. "As a matter of fact, you almost got offended if you did not get harassed. Like, if this photographer is known for hitting on [models] — or goes for all the brunettes — and you show up at the studio and you are a brunette and he does not hit on you . . . it is like, 'What is wrong with me?' So it is messed up. It makes you think that sexual harassment is what you need.

LBN E-Lert Edited By Dan Gaylord