*Islamic State Stronghold Tal Afar About to Fall, Says Iraqi Military:
Iraqi forces raised the national flag on Saturday in the heart of Tal Afar, Islamic State's stronghold in the country's northwest, and said they were poised to take full control of the city after a week-long offensive. Tal Afar is the latest objective in the U.S.-backed war on the jihadist group following the recapture in July of Mosul, where it declared its self-proclaimed caliphate over parts of Iraq and Syria in 2014. Tal Afar was cut off from the rest of IS-held territory in June and the campaign to recapture it started on Aug. 20, when up to 2,000 militants were believed to be defending it against around 50,000 attackers, according to western military sources. "Tal Afar city is about to fall completely into the hands of our forces, only five percent remains" under Islamic State control, an Iraqi military spokesman told Reuters.
*President Trump Pardons Sheriff Joe Arpaio
The White House announced 
on Friday
 evening that President
Donald Trump
 pardoned 
Joe Arpaio
, former Sheriff of Maricopa County, Arizona. "Sheriff Joe Arpaio is now eighty-five years old, and after more than fifty years of admirable service to our Nation, he is worthy candidate for a Presidential pardon," a White House statement said. Arpaio was convicted of misdemeanor contempt of court this year for repeatedly violating court orders to stop detaining Latinos based on the belief they were in the U.S. illegally. Arpaio and the Maricopa County Sheriff's Office were sued in 2007 for allegedly stopping Latino motorists based on their race. Arpaio defied court orders in 2011 and 2013 to stop detaining people based on race, and both times he defied the orders. Arpaio, known for his harsh immigration rhetoric and housing inmates in outdoor tents, lost reelection in 2016.
*Big Brands Shun Straight, White Britain in their Adverts, Notes Media Expert:
According to media expert and author 
Michael Levine
(
www.MichaelLevineMedia.com
)  advertisers in England are so worried about being accused of racism or homophobia that they are shying away from using images of white people and straight couples. "British marketing departments are even putting diversity above relevance to their target audience to avoid accusations of bigotry" said Levine.  "A third of advertisers questioned said they had used fewer white models and heterosexual couples over the past year. More than a third of these said they were taking this approach to "prevent perceived discrimination" reported Levine.
*Memphis Orpheum Theater Won't Show 'Gone With the Wind,' Calling Film 'Insensitive':
"Gone With the Wind" will be gone from The Orpheum's summer movie series in Memphis, the theater's board said
Friday
. The Orpheum Theatre Group decided not to include the 1939 movie about a plantation in the Civil War-era South in its 2018 Summer Movie Series after feedback from patrons following the last screening Aug. 11. "As an organization whose stated mission is to 'entertain, educate and enlighten the communities it serves', the Orpheum cannot show a film that is insensitive to a large segment of its local population," the theater's operators said in a statement. Memphis' population is about 64 percent African-American.
*LBN-MEDIA INSIDER:
 "American Expert", a popular short form TV segment produced by 
Adam Saada
, featuring 3 minute stand-alone commentaries on success in both work and life by experts in diverse fields will film it's latest episodes on
Tuesday, August 29th
 at the exclusive Baltaire restaurant in Brentwood. Over the last year, "America Expert" has become an extremely popular video series on many Social Media platforms.
*DID YOU KNOW?
Did you know that LBN is read   ***By three Nobel prize winners daily.   ***In 26 foreign countries daily.   ***In 11 separate time zones throughout the world daily?   ***By 12 members of the White House staff.   ***By professors of Harvard, Yale, Oxford, Stanford and Hebrew University.   ***Is forward to tens of thousands of people daily by readers.   ***84% of daily LBN readers find it "independent" and "unbiased"
*LBN-INVESTIGATES: Daylight Saving Time
The correct spelling is daylight saving time and not daylight savings time, as is commonly believed. "Saving" is used as a participle and not as a possessive.
For decades, candy makers lobbied for daylight saving time, believing it would lead to more candy sales around Halloween. However, after the federal government established daylight saving, children simply waited until dark to go trick-or-treating.
Daylight saving time negatively affects night owls more than morning people.
When President Wilson signed daylight saving time into law during WW I, it was commonly called "fast time." During WW II, when it was again put in force after the bombing of Pearl Harbor, it was called "War Time."
Researchers found a 2% decrease in SAT scores when the tests were administered after daylight saving time.
*MY REVIEW: "I confess, even in the hospital I read LBN every day."  —– Jimmy W., an LBN reader from Atlanta, Georgia.
*LBN-HEALTH WATCH:   ***People who suffer from anxiety may take antidepressants or another medicine to treat their brain.  But a new study suggests gut bacteria actually plays a major role in anxious feelings.  A team of scientists discovered that certain gene regulators in the brain – called microRNAs – play a key roll in anxiety-type illness and behavior and are affected by bacteria levels in the gut. This study, done by the University of Cork, is one in a growing body of data on gut bacteria and physical and mental health.
*LBN-MUSIC INSIDER
:   ***Late Linkin Park front man
Chester Bennington's
 ex-wife 
Samantha Olit
 wrote a lengthy, livid Facebook post 
Wednesday
 criticizing the handling of his funeral service, insisting the singer's life was only reduced to a mere twelve years. Bennington committed suicide in July at age 41. Olit was married to Bennington from 1996 until 2005 and share one son, 
Draven
. That same year, Bennington tied the knot with former model 
Talinda Bentley
. They had three children together. He also had two children from a previous relationship. Olit slammed Bentley for reportedly excluding her son from Bennington's funeral proceedings.
*LBN-NOTICED:   ***Kate Upton showed off her dance moves to gobsmacked guests at rooftop lounge the Skylark in NYC on Thursday night. Kate and her sister Christie were hanging at a piano bar in Midtown before hitting the rooftop hot spot.

*THINK FREELY – READ LBN:
 Now your friends, family and associates can sign up to receive LBN (if they've got the guts). Simply go to 
www.LBNElert.com
 and sign up to receive.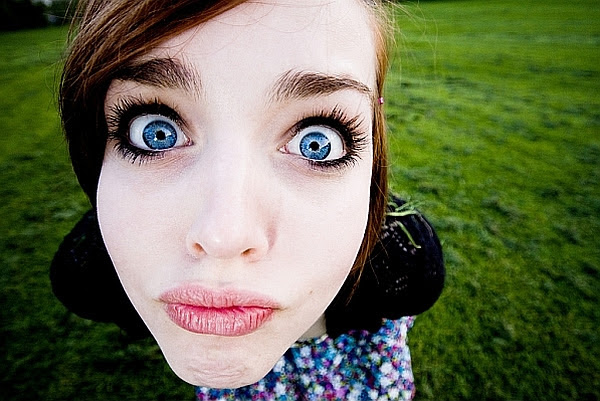 *LBN-VIDEO LINK:  TV's revealing interview show – "Without Notes" with Susan Estrich – Episode 1: The Early Years –
https://youtu.be/tlBBRnSATa8

*LBN-R.I.P.:   ***Cecil D. Andrus, a four-term governor of Idaho who as interior secretary under President Jimmy Carterhelped set aside vast expanses of Alaska for parks and reserves, died on Thursday at his home in Boise, Idaho. He was 85. The cause was complications of lung cancer, his daughter Tracy Andrus said.

*LBN-VIDEO LINK:Shields and Brooks on Trump'scontrasting speeches, GOP ruptured relations —— https://youtu.be/M6ijJsVBAC0
Blooming from a simple series of math tutorials into the largest school on planet Earth, Khan Academy is a powerful tool for teaching yourself anything from Python to linear algebra.
*LBN-COMMENTARY by Gordon Marino: On Saturday, boxing begs for Mayweather to win in a dramatic fashion. For the sake of the sport, he needs to expose McGregor as a hubristic interloper. I am curious to see how Mayweather will rise to this task. A first-round knockout would fit the bill. If McGregor should manage to make a fight of it and go the distance, it will bruise both the bruising game and Mayweather's legacy. I have never sat on the edge of my chair with balled fists bellowing support for Mayweather. But I will be on Saturday night … if I just so happen to watch the fight.

*LBN-COMMENTARY by Conan O'Brien: In Saudi Arabia, a 14-year-old boy was detained for dancing to the Macarena. You know, I don't say this often but I'm going to side with the Saudi government on this one.
*LBN-A DIFFERENT VIEW:….