*Dozens of female NBC staffers sign letter in support of Tom Brokaw
Rachel Maddow
, 
Andrea Mitchell
, 
Maria Shriver
 and 
Kelly O'Donnell
 and more than 60 other women have voiced their support for 
Tom Brokaw
 in the wake of sexual harassment allegations leveled against the 
NBC News
 veteran. The letter signed by current and former NBC News staffers praises Brokaw "as a man of tremendous decency and integrity" and as one who "treated each of us with fairness and respect." It comes on the heels of reports in the 
Washington Post 
and 
Variety
 that Brokaw made unwanted sexual advances to former NBC News anchor 
Linda Vester
 in the mid-1990s. "Brokaw," the letter reads, "has given each of us opportunities for advancement and championed our successes throughout our careers. As we have advanced across industries — news, publishing, law, business and government — Tom has been a valued source of counsel and support. We know him to be a man of tremendous decency and integrity." 
Elizabeth Bowyer
, co-head of brand and content strategy at 
Goldman Sachs
, wrote the letter 
Friday
 morning and sent it to a number of NBC News staffers and alumni. Bowyer previously worked for Brokaw and NBC News producing the "Tom Brokaw Reports" documentary series. She also worked with Brokaw on his best-selling books "The Greatest Generation" and "Boom: Voices of the Sixties."
*PUNCHING BACK – Brokaw Calls Sexual-Harassment Allegations a 'Drive By Shooting'
NBC News' Tom Brokaw sent a long, defiant letter to his colleagues at the network on Friday, disputing Linda Vester's allegations that he made sexual advances toward her in the mid-1990s. In the letter obtained by The Los Angeles Times, Brokaw described Vester's accusations as a "drive by shooting" and said he was "ambushed and then perp walked…taken to the guillotine and stripped of any honor and achievement I had earned in more than a half century of journalism and citizenship." He also called her a "character assassin," and claimed she had a grudge against the network. "My NBC colleagues are bewildered that Vester, who had limited success at NBC News, a modest career at Fox and a reputation as a colleague who had trouble with the truth, was suddenly the keeper of the flame of journalistic integrity," he wrote. Brokaw remembered giving Vester a "perfunctory goodnight kiss" when they met in London, but said his "memory is that it happened at the door—on the cheek. No clenching her neck." Brokaw also said he called then-Fox News Chief Executive Roger Ailes to hire Vester as an anchor after her contract was not renewed at the network in 1999. Vester has accused Brokaw of making unwanted sexual advances—and pressuring her to have a sexual relationship with him—while they worked together at NBC, according to The Washington Post and Variety.

*Terminally Ill British Toddler Alfie Evans Dies
Alfie Evans, the 23-month-old boy at the center of a legal battle over his care, passed away Saturday, just five days after being taken off life support. "My gladiator lay down his shield and gained his wings at 02:30," his father, Tom Evans, announced on Facebook early Saturday. Alfie's death came just days after his parents lost a court battle to take him to the Vatican's children's hospital to be kept on life support, an initiative that won support from Pope Francis himself. The toddler suffered from a rare degenerative brain condition that doctors saw no chance of curing. His parents fought for months to win the right to take him overseas for treatment, but the courts ruled that would only prolong his suffering.

*Kanye West Debuts New Song Explaining His Support for Trump
Kanye West has debuted a new track explaining his public displays of affection for President Trump as a way to "show people that we're equal." The rapper's "Ye vs. the People," which dropped Friday night on radio station Power 106, features Kanye explaining to rapper T.I. why he felt the need to start backing Trump. The song came out just days after Kanye left fans concerned for his mental health with a series of tweets expressing his shared "dragon energy" with and "love" for the president. "I know Obama was heaven-sent, but ever since Trump won, it proved that I could be President," Kanye raps in the new song. He goes on to tell an incredulous T.I. that he can still fight "for the people" while backing Trump, saying " wearing the [MAGA] hat is to show people that we're equal." "'Make America Great Again' had a negative perception, I took it; Wore it; Rocked it; Gave it a new direction; Added empathy, care, and love and affection—and y'all sympathy questioning my methods?" raps Kanye.

*THINK FREELY – READ LBN: Don't you think it is time for you to make up your own (damn) mind?
*CYBER HIT TO TERROR 
Police around Europe and North America have seized servers and data from Islamic State propaganda outlets in a multi-country operation aimed at tracking down radicals and crimping the group's ability to spread its violent message. The two-day operation was the culmination of efforts started in late 2015, after coordinated IS attacks that killed 130 people in Paris, according to a statement from European police agency Europol. Police notably targeted the IS-branded Aamaq news agency, as well as al-Bayan radio, and Halumu and Nasher news  sites. Aamaq spreads information online in at least nine languages and has been used to claim IS was behind attacks in multiple countries, from the 2016 nightclub attack in Florida to a deadly supermarket hostage-taking in southern France last month.

*Latest bloodbath in Cancun involves 5 bodies stuffed into car
Mexican prosecutors say they are investigating the identity of five men whose bodies were stuffed into a car in the resort city of Cancun. The prosecutors' office in the state of Quintana Roo said the bodies were found early Wednesday but have not yet been identified. The latest case comes amid a rise in violence and drug-gang killings in the once tranquil city. On Tuesday, prosecutors announced the arrest of three Cancun police officers in relation to the kidnapping of four Colombian citizens. An increasing number of Colombians have been involved in loan sharking and other activities in Mexico that make them vulnerable to extortion or kidnapping.

*LBN-COMMENTARY by Stephen Woodman: On Sunday night, the rapper QBA was due to headline a rap festival in Tijuana, northern Mexico. Instead he is behind bars in the western city of Guadalajara, accused of dissolving the dead bodies of three film students in sulfuric acid. The shocking crime has offered a powerful reminder that young people bear the brunt of the violence plaguing the country and have become so disillusioned with their own government that they feel unable to take its word. Film students Javier Salomon Aceves, 25,Daniel Diaz, and Marco Avalos, both 20, were abducted onMarch 19. According to authorities, armed men dressed as police officers seized the trio as they were returning by car from filming for a project in a house located in a suburb of Guadalajara, the capital of Jalisco. Authorities said the Jalisco New Generation Cartel —Mexico's deadliest criminal organization—was behind the killings.

*LBN-COMMENTARY by Marlow Stern: Bill Maher has been an outspoken critic of the #MeToo movement. The Real Timehost has repeatedly argued that there's been a cultural overcorrection—one that has ensnared people like Aziz Ansari and Al Franken (those he views as innocent). So when Maher welcomed New Yorker reporter Ronan Farrow on his HBO program Friday, the man who won a Pulitzer for helping to break the Harvey Weinstein story, the two tussled over exactly how far the movement has gone. "Do you think there's an excess in the movement that's causing a backlash, that's hurting it?" Maher asked Farrow, before citing the cases of Al Franken, Aziz Ansari, and Garrison Keillor. "Maybe we've gone too far here."

*A SIMPLE AND DIRECT QUESTION – DO YOU HAVE THE GUTS TO SHARE LBN? DO YOU? DO YOU? — Now you can share LBN with your friends, family, and associates (if they've got the guts) by telling them to go to www.LBNElert.com
*LBN-COMMENTARY by Olivia Messer: After he raped Beverly*, the Golden State Killer lay his head onto the pillow next to her and began sobbing. "I hate you. I hate you. I hate you, Bonnie," he cried in 1978. The name confounded investigators for the next 40 years as they frantically searched for the man who raped 45 women and killed 12 people between 1976 and 1986. On Wednesday, authorities said they caught the attacker, Joseph James DeAngelo, who reportedly was once engaged to a woman named Bonnie Jean Colwell. She may have been the key all along, retired Contra Costa County investigator Paul Holes said Thursday. Holes told The Mercury News he's now convinced that DeAngelo's breakup with Bonnie and his reportedly "toxic" marriage to another woman fueled his alleged desire to rape and kill.

*LBN-INVESTIGATES: Because sharks very rarely get cancer, scientists study their cartilage in the hopes of finding a cure for the disease.

*LBN-BUSINESS INSIDER:   ***Sprint and T-Mobile are hoping to get it right this time. The two wireless carriers are nearing a deal to merge, according to two people briefed on the matter, and an announcement could come as soon as this weekend. The companies were at the bargaining table twice before, most recently last year. If a deal goes through now, it will create a wireless giant with more than 127 million customers — large enough to challenge Verizon and AT&T, which have long dominated the market. As a result, three companies would control almost the entirety of the American wireless industry.   ***In late 2015, an unexpected name popped up in the liquor industry press: Bob Dylan. A trademark application for the term "bootleg whiskey" had been filed under Mr. Dylan's name. Among those who noticed the news was Marc Bushala, 52, a lifelong fan and a liquor entrepreneur whose bourbon brand, Angel's Envy, had just been sold for $150 million. Mr. Bushala said he immediately spent weeks "obsessing over this concept of what a Dylan whiskey could be." So he reached out, and after being vetted by Mr. Dylan's representatives, Mr. Bushala — who speaks branding jargon like "flavor profile" and "name exploration" in an earnest Midwestern accent — talked to Mr. Dylan by phone, and proposed working together on a portfolio of small-batch whiskeys. As he saw it, there was just one problem: The name "bootleg," while an apt Dylanological pun, wasn't quite right for a top-shelf liquor. Might Mr. Dylan, Nobel laureate, be open to some name exploration?

*LBN-VIDEO LINK: The Best of "Without Notes" – TV's revealing interview show —- Without Notes – Linda Deutsch — Part 3 —  Prize-winning legal journalist Linda Deutsch discusses with Michael her experiences covering the murder trial of O.J. Simpson and the molestation trial of Michael Jackson. https://youtu.be/nraZ8DuduAU

*LBN-CONFIRM OR DENY: Karen Lucchesi, author.
1. I loved the movie Flash Dance – CONFIRM
2. I prefer to drive myself everywhere I go – DENY
3. I look at a parking ticket as the price of a good parking spot -DENY
4. I am afraid of snakes – CONFIRM
5. I binge watch QVC – DENY
6. The next generation of children will only communicate through emoji – CONFIRM
7. I would prefer Oprah in 2020 over ANY other democrats -DENY
8. I have visited 3/4 of countries in the world – DENY
9. Donald Trump and I have the same favorite film, Citizen Kane – DENY

*LBN-R.I.P.:   ***Polixeni Papapetrou, a photographer known for whimsical, eerie, somewhat disturbing pictures that often featured her children and their friends in odd costumes, died on April 11 in Fitzroy, Australia, near Melbourne. She was 57. The cause was breast cancer, said her husband, Robert Nelson, an art critic and professor at Monash University in Melbourne, Australia.   ***Charles Neville, the saxophonist in New Orleans's most celebrated band, the Neville Brothers, died on Friday at his home in Huntington, Mass. He was 79. His family announced his death, of pancreatic cancer, in an online statement. On Facebook, his brother and bandmate Aaron Neville, wrote, "You'll always be in my heart and soul, like a tattoo."

*LBN-VIDEO LINK:  Meet Your Second Wife – SNL
https://youtu.be/MJEAGd1bQuc

*LBN-COMMENTARY by Bret Stehens: Kim Jong-un has a peace bridge he'd like to sell you. His grandfather, Kim Il-sung, sold that bridge to Bill Clinton in 1994, promising to shut down a reactor designed to produce plutonium for bombs in exchange for oil supplies, a pair of "proliferation-resistant" reactors, and an easing of trade restrictions. The deal, known as the Agreed Framework, "will make the United States, the Korean Peninsula, and the world safer," Clinton promised. "It does not rely on trust. Compliance will be certified by theInternational Atomic Energy Agency." In 2002, North Korean negotiators admitted to pursuing a secret uranium-enrichment program. The Framework collapsed. Six years after that, Kim's father, Kim Jong-il, sold the same bridge to George W. Bush. In exchange for relief from U.S. sanctions, North Korea promised to declare its nuclear activities, disable its reactor, and allow international inspections. "The policy of the United States is a Korean Peninsula free of all nuclear weapons," Bush said in a statement. "This morning we moved a step closer to that goal when North Korean officials submitted a declaration of their nuclear programs."

*LBN-HISTORICAL COMMENTARY by Kahlil Gibran: The deeper sorrow carves into your being the more joy you can contain.

*LBN-A DIFFERENT VIEW:…..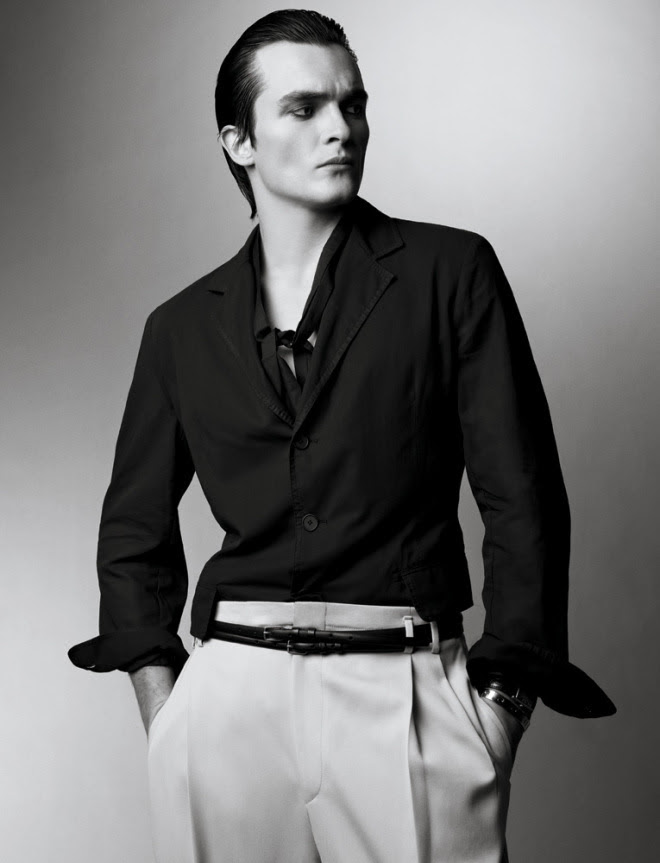 *LBN-OVERHEARD:   ***Dennis Quaid and wife Kimberly's marriage is officially over. The couple settled their divorce on Friday, as reported by TMZ. They agreed to joint custody of their 10-year-old twins, Thomas Boone and Zoe Grace, with Dennis paying $13,750 per month in child support. The amount will increase if he makes over $1.3 million a year.

LBN E-Lert Edited By Renee Preston