*MAKE UP YOUR OWN (DAMN) MIND – READ LBN:
*U.S., Britain and France Strike Syria Over Suspected Chemical Weapons Attack:  
The United States and European allies launched airstrikes on Friday night against Syrian research, storage and military targets as President Trump sought to punish President Bashar al-Assad for a suspected chemical attack near Damascus last weekend that killed more than 40 people. Britain and France joined the United States in the strikes in a coordinated operation that was intended to show Western resolve in the face of what the leaders of the three nations called persistent violations of international law. Mr. Trump characterized it as the beginning of a sustained effort to force Mr. Assad to stop using banned weapons, but only ordered a limited, one-night operation that hit three targets. "These are not the actions of a man," Mr. Trump said of last weekend's suspected chemical attack in a televised address from the White House Diplomatic Room. "They are crimes of a monster instead." Shortly after the attack, the Syrian presidency posted on Twitter, "Honorable souls cannot be humiliated."

*'AGGRESSIVE ACTIONS' – Putin Calls for UN Security Council Meeting on Syria
Russian President Vladimir Putin on Saturday called for an emergency meeting of the UN Security Council to discuss the "aggressive actions" of the U.S. in Syria, even as the Russian defense ministry downplayed the impact of Friday's U.S. airstrikes. "The current escalation of the situation around Syria has a devastating impact on the whole system of international relations," Putin said in a statement Saturday. At the same time, however, Russia's defense ministry claimed the Syrian military shot down 71 of 103 missiles fired by the U.S., France, and the UK using Soviet-era air defense systems. Colonel-General Sergei Rudskoi told a televised press briefing Saturday that "the high effectiveness of the weaponry in Syria and the excellent training of Syrian servicemen prepared by our specialists" were to thank for the majority of the missiles being downed. The Pentagon has disputed those claims, however, saying Saturday that "no Syrian weapon had any effect" on the strikes, despite air defense systems being deployed after the missiles hit.

*Pentagon Says Syria Strikes Hit 'Heart' of Chemical Weapons Program:  
Defense Department officials said on Saturday that American-led strikes against Syria had taken out the "heart" of President Bashar al-Assad's chemical weapons program, but acknowledged that the Syrian government most likely retained some ability to again attack its own people with chemical agents. Warplanes and ships from the United States, Britain and France launched more than 100 missiles at three chemical weapons storage and research facilities near Damascus and Homs, the officials told reporters, in an operation that President Trump and Pentagon leaders hailed as a success. "A perfectly executed strike last night," Mr. Trump wrote on Twitter. "Thank you to France and the United Kingdom for their wisdom and the power of their fine Military. Could not have had a better result. Mission Accomplished!"

*Trump Sees Inquiry Into Cohen as Greater Threat Than Mueller:  
President Trump's advisers have concluded that a wide-ranging corruption investigation into his personal lawyer poses a greater and more imminent threat to the president than even the special counsel's investigation, according to several people close to Mr. Trump. As his lawyers went to court in New York on Friday to try to block prosecutors from reading files that were seized from the personal lawyer, Michael D. Cohen, this week, Mr. Trump found himself increasingly isolated in mounting a response. He continued to struggle to hire a new criminal lawyer, and some of his own aides were reluctant to advise him about a response for fear of being dragged into a criminal investigation themselves. The raids on Mr. Cohen came as part of a months-long federal investigation based in New York, court records show, and were sweeping in their breadth. In addition to searching his home, office and hotel room, F.B.I. agents seized material from Mr. Cohen's cellphones, tablet, laptop and safe deposit box, according to people briefed on the warrants. Prosecutors revealed in court documents that they had already secretly obtained many of Mr. Cohen's emails.

*LOSS OF A LEGEND – Oscar-Winning Film Director Milos Forman Dead at 86
Oscar-winning film director Milos Forman passed away in Connecticut on Friday at the age of 86, his wife told Czech media. Forman, a Czech native who forged a prolific film career after emigrating to the U.S. in the late 1960s, had suffered a short illness prior to his death. Known for his subversive edge, Forman won international acclaim for his 1975 film "One Flew Over the Cuckoo's Nest," which won five Oscars. His 1984 film "Amadeus," which was filmed in his home country of Czechoslovakia, earned eight Oscars. He went on to claim yet another Oscar for "The People vs. Larry Flynt in 1996 and later served as a professor of film at Columbia University's School of the Arts.

*UH-OH –  Justice Department's Inspector General: McCabe Committed Misconduct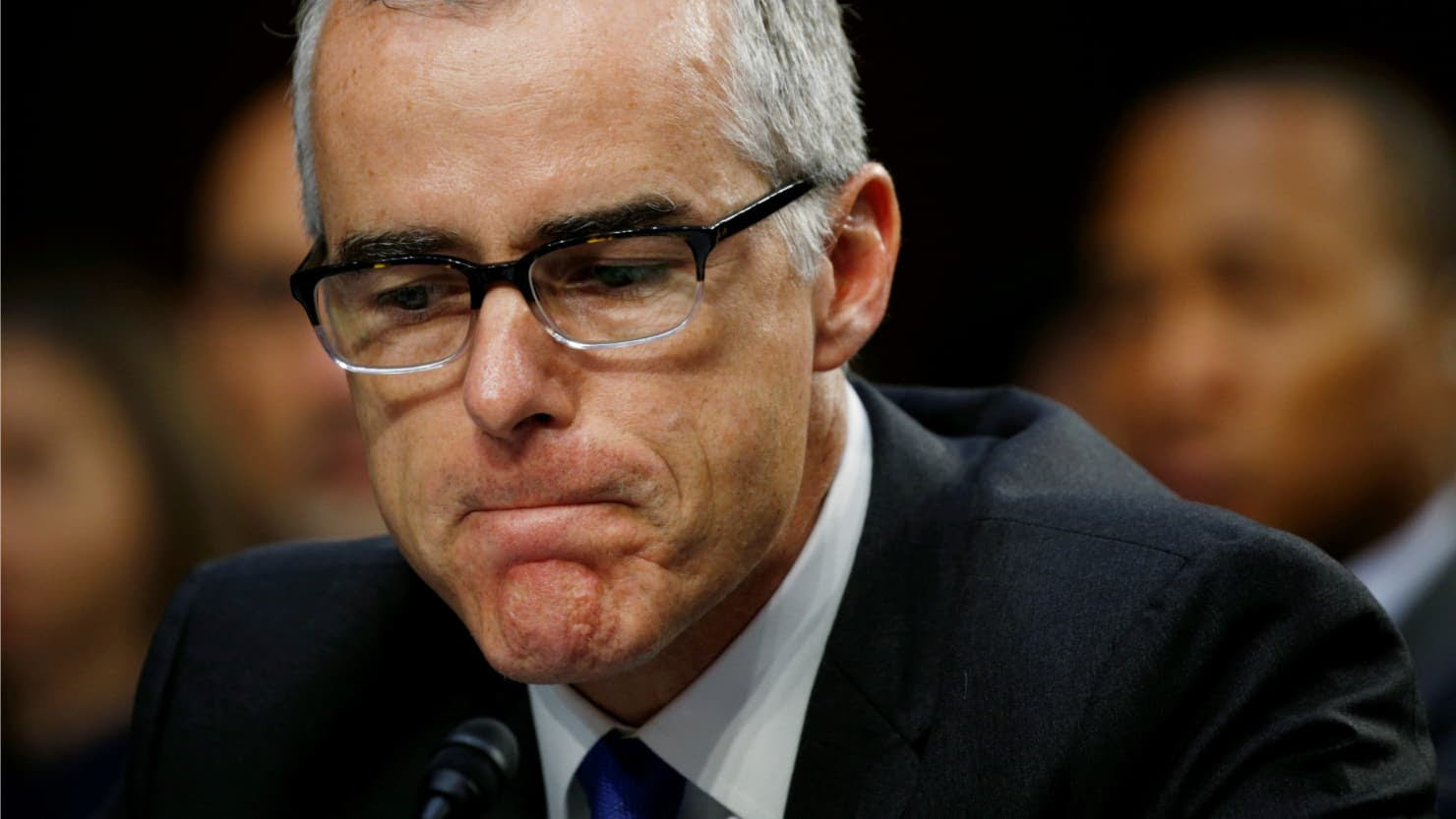 A Department of Justice Inspector General's report given Friday afternoon to Congress concluded that former FBI deputy director Andrew McCabe "repeatedly" misled investigators, The New York Times reported. According to the review, McCabe did authorize his aides to leak information about internal FBI-DOJ dealings about a Clinton Foundation investigation to a Wall Street Journal reporter in October 2016, even though he previously told investigators that he did not authorize it and "did not know who did." McCabe's disclosure of an ongoing investigation is against the policy of the FBI and DOJ and "constituted misconduct," according to IG Michael Horowitz. McCabe, in a statement, claimed he had " full authorization to share this information with the media" and denies he mislead investigators.

*LBN-MUSIC INSIDER:   ***Eric Clapton will complement the upcoming home release of the revealing documentary "Life in 12 Bars" with a massive soundtrack featuring five unreleased songs. The Life in 12 Bars soundtrack – which features songs from all of the Clapton-affiliated bands and solo work as well as tracks by the Beatles, Muddy Waters and Aretha Franklin – arrives June 8th on CD and digitally, while a 4-LP version will hit shelves on July 20th.

*LBN-INVESTIGATES: Guinea Pigs are not pigs but, rather, rodents. They are also not from Guinea; they originated in the Andes.

*LBN-SITE OF THE DAY:    
US TreasuryDirect: The Debt to the Penny and Who Holds It
To find the total public debt outstanding on a specific day or days, simply select a single date or date range and click on the 'Find History' button. The data on total public debt outstanding is available daily. The debt held by the public versus intragovernmental holdings data is available.

*THINK FREELY – READ LBN: Now you can invite your friends, family, and associates to sign up to receive the LBN (if they've got the guts) by going to www.LBNElert.com
*LBN-R.I.P.: Longtime radio host Art Bell died Friday at his Pahrump home, the Nye County Sheriff's Office announced. He was 72. Bell's paranormal-themed show, "Coast to Coast AM," was syndicated on about 500 North American stations in the 1990s before he left the nightly show in 2002. He broadcast the show from Pahrump's KNYE 95.1 FM, a station he founded.

*LBN-COMMENTARY by Bret Stephens:  To adapt the old phrase to today's G.O.P.: The ships are leaving the sinking rat. That's the moral of Paul Ryan's unexpected but not surprising announcement this week that he will give up the speakership — the second Republican speaker to do so in just three years — and retire after 20 years in the House. The Wisconsin congressman pleaded a desire to spend more time raising his children. This, presumably, after he'd abandoned hope of raising the child in the White House. Ryan's departure comes atop the three dozen and counting House Republicans who've decided they have better things to do in life than either lose their seats in November or spend the next few years in the likely minority, carping about Nancy Pelosi and trying to stop the president's impeachment. Many of these Republicans once believed that Donald Trump alone possessed the kind of political virility needed to vanquish Hillary Clinton and make America great again. Only belatedly have they figured out that the virility comes with a case of syphilis.

*LBN-COMMENTARY by Karl Lagerfeld (Fashion Designer):I'm fed up with the #MeToo movement. I don't even eat pig [in France the movement's known as #BalanceTonPorc]. What shocks me most in all of this are the starlets who have taken 20 years to remember what happened. Not to mention the fact there are no prosecution witnesses. That said I cannot stand Mr Weinstein. I had a problem with him at amfAR [the amfAR Gala is organised during the Cannes Film Festival in the fight against AIDS] …

*LBN-VIDEO LINK: Emily Ratajkowski and Her Husband Smelted Their Own Wedding Rings —https://youtu.be/1V4swQU65Y0

*LBN-HISTORICAL COMMENTARY by Meredith Willson: You pile up enough tomorrows and you'll be left with nothing but a bunch of empty yesterdays. I don't know about you, but "d like to make today worth remembering.

*LBN-VIDEO LINK: Shields and Brooks on James Comey's tell-all, Paul Ryan's retirement — https://youtu.be/boELGtlkeHo

*LBN-A DIFFERENT VIEW:….
*LBN-OVERHEARD:   ***Olivia Munn has moved on following her split from Aaron Rodgers. The actress, 37, has been dating Spanish actor Álex González for about three months.   ***Word is starting to make its way down the ultra-high-end real estate gossip grapevine that Hard Rock Café co-founder Peter Morton reached an agreement to sell his spectacular oceanfront front spread on Malibu's Carbon Beach to an unknown buyer for a mind melting and record shattering $110 million.

LBN E-Lert Edited By Dan Gaylord