*Pope's 'God made you like this' remark to gay man signals new openness:
Pope Francis' reported comments to a gay man that "God made you like this" have been embraced by the LGBT community as another sign of Francis' desire to make gay people feel welcomed and loved in the Catholic Church. Juan Carlos Cruz, the main whistleblower in Chile's clerical sex abuse and cover-up scandal, said Monday he spoke to Francis about his homosexuality during their recent meetings at the Vatican. The pope invited Cruz and other victims of a Chilean predator priest to discuss their cases last month. Cruz said he told Francis how Chile's bishops used his sexual orientation as a weapon to try to discredit him, and of the pain the personal attacks had caused him. "He said, 'Look, Juan Carlos, the pope loves you this way. God made you like this and he loves you,'" Cruz told the Associated Press.
*Foul Play – Venezuela's Maduro Holds On to Power in Discredited Election:
Venezuela President Nicolas Maduro has won another six-year term in an election that has been overshadowed by an opposition boycott and claims of widespread vote-rigging. Just 46 percent of the electorate turned out to vote, significantly less than the 80 percent registered at the last presidential vote in 2013. Government officials said the polls were "free and fair," but most of the opposition joined a boycott against the poll. The main opposition candidate, Henri Falcón, rejected the result soon after the polls closed, saying: "We do not recognize this electoral process as valid… we have to have new elections in Venezuela." U.S. Deputy Secretary of State John Sullivan confirmed Washington would not recognize Maduro's re-election and said the country is considering oil sanctions on Venezuela, which will be discussed at a G-20 meeting in Buenos Aires on Monday.

*EXPAND YOUR HEART – READ LBN: Now you can invite your friends, family, and associates (if they've got the guts) by telling them to go to www.LBNElert.com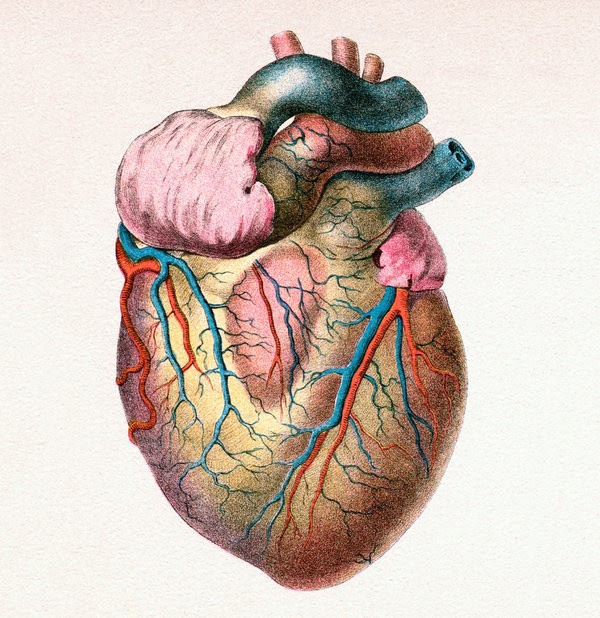 *Takeoff – China Takes First Step to Landing on Dark Side of the Moon:
China has taken an important first step in its mission to explore the dark side of the moon by launching a new satellite early Monday. The relay satellite will eventually establish a communication link between Earth and the country's planned lunar probe, which is expected to become the first rover to explore the dark side of the moon before the end of the year. "The launch is a key step for China to realize its goal of being the first country to send a probe to soft-land on and rove the far side of the moon," Zhang Lihua, manager of the relay satellite project, was quoted as saying by state-run Xinhua news agency. China confirmed its plans to explore the dark side of the moon in 2015, and previously landed a spacecraft on the moon in 2013, becoming only the third nation after the United States and Russia to land on the lunar surface.

*Supreme Court Upholds Workplace Arbitration Contracts: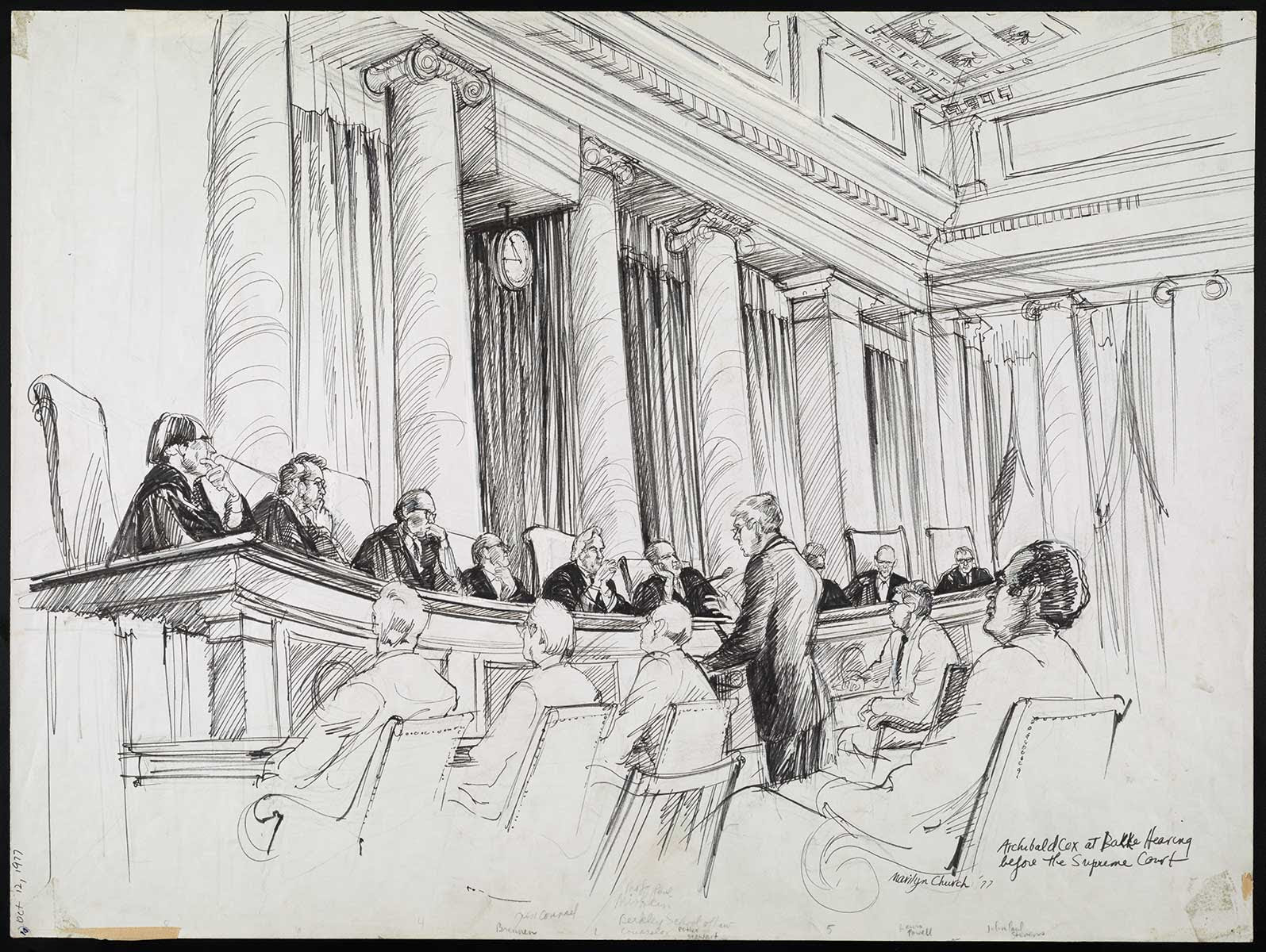 The Supreme Court on Monday ruled that companies can use arbitration clauses in employment contracts to prohibit workers from banding together to take legal action over workplace issues. The vote was 5 to 4, with the court's more conservative justices in the majority. The court's decision on the matter could affect some 25 million employment contracts. The case was the court's latest attempt to determine how far companies can go in insisting that disputes be resolved in individual arbitrations rather than in court.

*High Time – NYC Mayor de Blasio Tells Cops to End Arrests for Pot Smoking: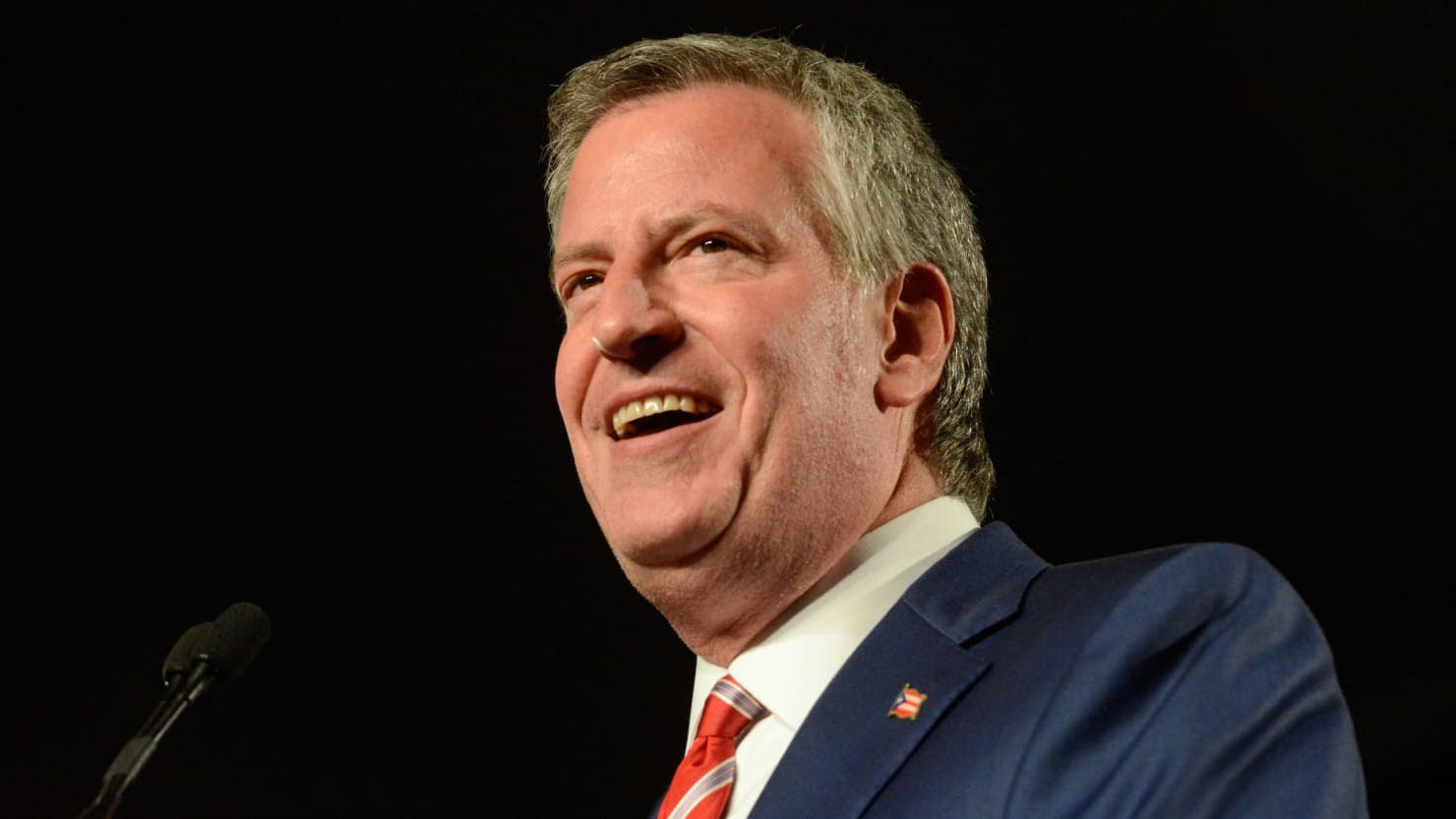 New York City Mayor Bill de Blasio has told the city's police chiefs that it's time to stop arresting people who are caught smoking marijuana in public, CNN reports. The mayor reportedly told the NYPD this weekend to issue summonses for smoking pot in public instead of making arrests. The NYPD has already set up a working group to review its marijuana enforcement procedures, but the mayor made it clear this weekend that ending public marijuana smoking arrests is one of the changes he wants. However, any changes to NYPD's policy on smoking in public would not take effect until the end of the summer. De Blasio's call to end arrests comes after Manhattan District Attorney Cy Vance Jr. said he would end prosecution of marijuana possession and smoking cases, starting in August.

*LBN-INVESTIGATES: Body Language
1. Crossing one's finger is a way of making the Sign of the Cross. It began as a way to ask God for protection without attracting the attention of pagans.
2. Body language is the means by which humans (and some other animals) convey information through conscious or subconscious body movements or facial expressions.
3. Body language is officially known as kinesics (kin-EE-siks).
4. Body language seems to have three major uses: a) as a conscious replacement for speech, b) to reinforce speech, and c) as a mirror or betrayer of mood.
5. The first modern book on body language appeared more than 350 years ago. John Bulwer's Chirologia: Or the Natural Language of the Hand (1644) was a pioneering work on hand movements.
6. A woman has a wider-ranging peripheral vision, which allows her to check out a man's body from head to toe without getting caught. A male's peripheral vision is poorer, which is why a man will move his gaze up and down a woman's body in a very obvious way. Men do not "ogle" more than women—their tunnel vision means they just get caught more easily.

*THINK FREELY – READ LBN AND MAKE UP YOUR OWN (DAMN) MIND: 84% of LBN readers in all 50 of the United States and 26 foreign countries find LBN to be "fearlessly independent" and "unbiased".
*Hawaii Lava Creates New Health Hazards as It Reaches Pacific Ocean:
Lava from Hawaii's Kilauea volcano hit the Pacific Ocean after explosions this weekend, and the molten rock hitting the water is sending hydrochloric acid and volcanic glass particles into the air. The lava crossed one of the island's highways and into the Pacific Ocean on Saturday, creating "laze"—or lava and haze. The resulting gases and substances that are released into the air can cause lung, eye, and skin irritation, and have led to deaths in the past. The Hawaiian Volcano Observatory has also observed that sulfur-dioxide emissions have tripled, and the lava from the volcano has destroyed "at least 40 structures" so far.

*LBN-NOTICED:   ***Amber Heard has moved on from her star-crossed romance with billionaire tech mogul Elon Musk to art world jet-setter Vito Schnabel. We're told that the actress and the international art gallerist — who recently split from model Heidi Klum — were spotted getting extra cozy at sceney eatery Sant Ambroeus in the West Village of New York last week. "It was Vito and that sultry Amber Heard," a spy said. "They locked lips during breakfast. Amber then took off carrying a paper bag filled with luscious pastries."

*LBN-MEDIA INSIDER:   ***Longtime political writer and editorCathleen Decker left the Los Angeles Times staff on Friday for a new job, starting Monday, as national campaign editor at the Washington Post. She has been at the Times for, as she put it, 485 months — since starting as a college intern in 1978. She becomes the second top staffer to depart during the drawn-out escrow period in which Los Angeles investor Patrick Soon-Shiong may be buying the Times — if the deal ever closes.

*LBN-SITE OF THE DAY: 
Photography Concentrate: Smart Phone Photography
This guide is dedicated to helping you with the nitty gritty of smartphone photography  how to take a great shot on your phone, what editing apps to use, how to share and print your images and keep them safe. Whether you're totally new to photography, or a seasoned pro, there's a lot to be gained.

"Mile Marker"— Award-Winning Documentary Premieres at The Grove's Pacific Theater in Los Angeles on Tuesday
"Every day, an estimated 22 veterans end their own lives," explains Michael ''BigMike'' Straumietis, Mile Marker's executive producer and CEO of Advanced Nutrients LTD. In an effort to bring cultural awareness to this "extremely significant number", Mile Marker premieres on Tuesday, May 22, 2018, at The Grove's Pacific Theater in Los Angeles.
Cannabis, as an effective treatment option for Veteran's suffering from PTSD, is explored in this award-winning documentary. Made "by veterans for veterans," director Korey Rowe, a veteran who served in the Iraq and Afghanistan wars, investigates new and controversial techniques and methods for treating PTSD, as well as looking into the lives of veterans in America today.
"I made Mile Marker to let veterans with PTSD know they are not alone," Rowe expresses. "Each day we lose too many of our brothers and sisters, because they believe they are alone and have no other option than to take their own lives. That is just not the case."
With the aim of having veterans return to normal, productive, and happy lives, Mile Marker embarks on a cross-country journey whereby Rowe travels 7,000 miles across the US to check in on his former battle buddies some 15 years after their deployments. Along the way, Rowe interviews psychologists and mental health specialists to learn more about PTSD, its symptoms and triggers, and the growing acceptance of cannabis as an effective treatment option.
"My life's mission is to make cannabis an acceptable and everyday part of healing humanity — and the veteran population is one that's in need of much healing. The psychological wounds that combat can inflict can be just as devastating and life-altering as the physical ones," Straumietis emotionally concludes.
Pacific Theaters at The Grove
189 The Grove Drive
Los Angeles, CA 90036
Tuesday, May 22, 2018
8 p.m. Screening starts
9:30 p.m. Q&A with Korey Rowe and Michael ''BigMike'' Straumietis

*LBN-R.I.P.:   ***Patricia Morison, who conquered Broadway in the hit musicals "Kiss Me, Kate" and "The King and I" after finding limited success in Hollywood, died on Saturday at her home in West Hollywood, Calif. She was 103. Her death was confirmed by her friend John Bowab, a director and producer, who said she had been in hospice care.   ***Bill Gold, who created posters for "Casablanca," "A Streetcar Named Desire," "Alien," "Mystic River" and hundreds of other films with an artistry that captured the intrigue, romance and drama of Hollywood for nearly 70 years, died on Sunday in Greenwich, Conn. He was 97. Mr. Gold's wife, Susan, said he died at Greenwich Hospital from complications of Alzheimer's disease.

*LBN-VIDEO LINK: Firing Line with William F. Buckley Jr.: Tom Wolfe and The Painted Word —https://youtu.be/m5NBoe5qHRE

*LBN-COMMENTARY by Crispin Sartwell (Mr. Sartwell is a professor of philosophy):   The doctrine of original sin has often been held to be intolerably dark, a counsel of despair. It says we are by nature morally flawed, that we are born in error and live in it irremediably, that each of us deserves punishment and will receive it, unless redeemed by God's arbitrary grace. It insists that we cannot cure ourselves by our own efforts, and it has led some people to make extraordinarily disturbing claims, such as that children who die in infancy could burn in eternal hellfire. It's hard to argue with the fact that inherent depravity is a profoundly pessimistic idea, and one with potentially bad effects. A rejection of the idea of original sin might argue that if we believe we can be good and do good by our own efforts, we are likelier to strive to do so. If we believe we are intrinsically evil, it follows, we will cease trying to make ourselves or the world better. Why not, then, think more positively about ourselves and believe in the possibility of human goodness and our potential for improvement right here in this world?

*LBN-A DIFFERENT VIEW:…
*LBN-OVERHEARD:   ***At least he didn't bring it to the royal wedding. Meghan Markle's nephew, a legal cannabis farmer in Oregon, narrowly avoided being arrested by London police after he turned up to a London club with a blade on Saturday night. Tyler Dooley, 25, allegedly told door staff that he brought the four-inch knife to London in self-defense because he had heard Donald Trump cautioning that London was a dangerous city. Dooley voluntarily surrendered the knife at the door, but, when told by locals that cops would be called and he would be arrested, he ran off, according to a report in the Sun. Dooley was one of several members of Meghan's family who arrived in London last week despite having no official invite to the wedding.   ***Former President Barack Obama has reportedly asked Jay-Z to encourage other hip hop artists not to meet with Donald Trump following the firestorm of publicity over Kanye West. The claim is being made by pro-Trump activist Josh Cornett, who tweeted, "Sources are confirming that former President Barack Obama has called Jay-Z several times over the past month pleading with Jay-Z to discourage fellow Hip Hop artists from meeting with President Trump."

LBN E-Lert Edited By Renee Preston